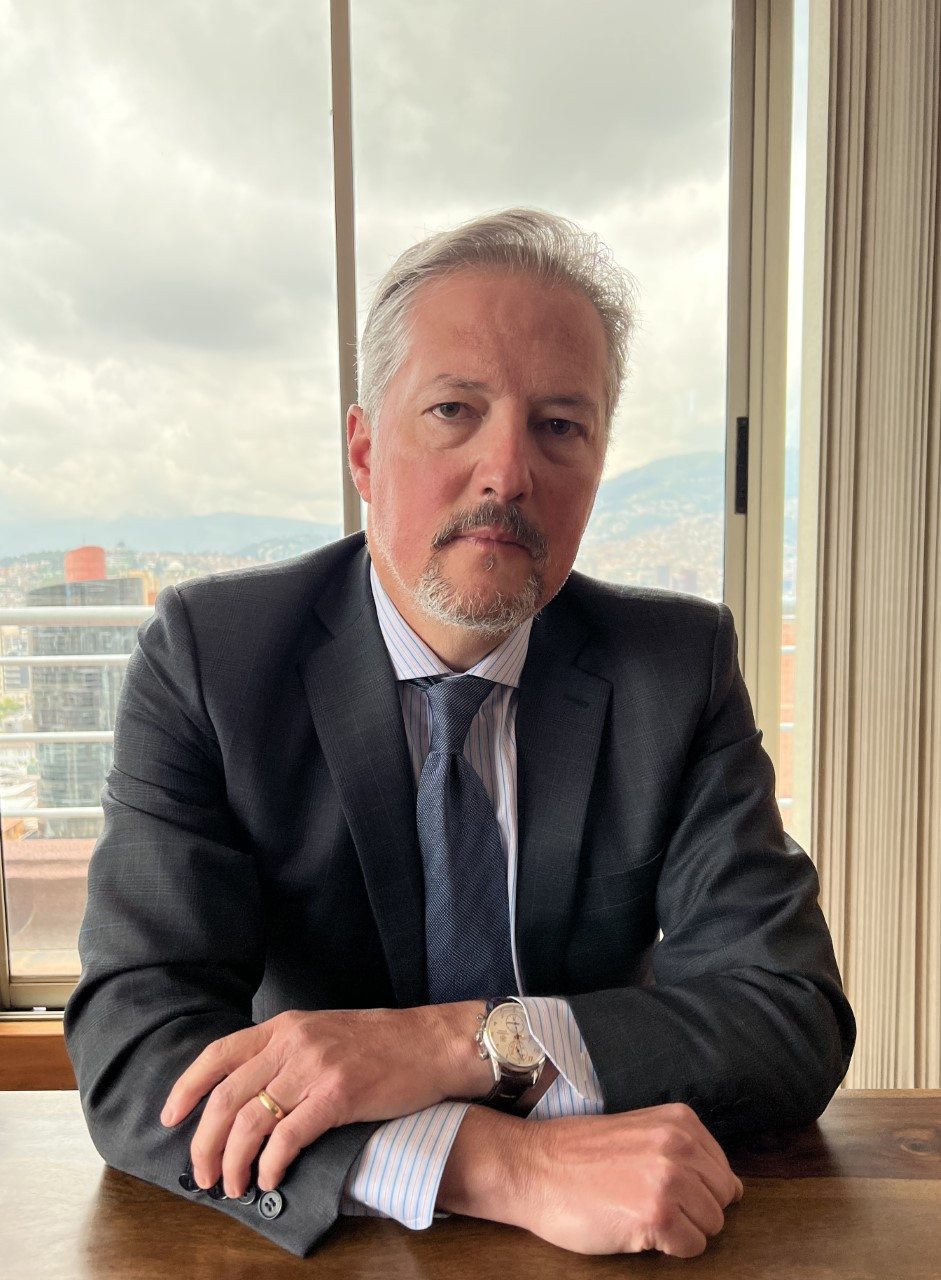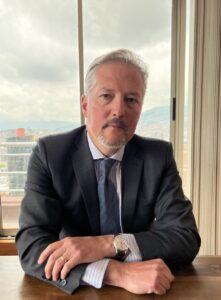 What are the biggest challenges facing Ecuador's legal market in the next 12 months?
The legal environment constantly grows more complex, as a result of the ever-increasing regulatory pressures and the incessant enactment of laws that heighten both the level of reporting and compliance obligations on any business and the complexity of any transactional work; notwithstanding, corporate clients expect these legal challenges to be met by their counsel with less resources. So, law firms need to radically transform their service delivery model if they wish to remain profitable while doing more for their clients in exchange for less fees.
Certainly global firms extending their franchising reach and the emergence of alternative legal service providers are creating competitive pressures.
Another challenge, and an opportunity also, is the need of corporate clients to get from their legal advisors more than just legal solutions. Law firms must be able to add strategic value to its services, so industry expertise will not be sufficient to ensure quality services if not coped with business acumen and overall risk management skills.
Do you consider sustainability credentials important to your firm's business?
We consider sustainability as an essential factor in the long term health of any business and as a result our firm (i) has had for almost two decades a dedicated sustainability group practice, (ii) advises clients on how to make sustainability a concept and a practice that touches every aspect of an organization, from corporate governance through talent management and stakeholder engagement, and (iii) reviews carefully the potential client commitment to sustainability in deciding whether to accept new client engagements.
Have ESG considerations prompted you to re-evaluate the service you provide?
As said before, embedding ESG concepts across our service offerings has been part of our identity as a firm. We proud ourselves of having represented a client that created the largest private conservation fund in Ecuador to this date, and have helped create sound social responsibility programs to clients operating in socially and environmentally sensitive industries.
Where do you feel your clients need the most legal support in the next 12 months?
Ecuador is one of the few countries in LatAm that will grow above 4.5% in 2022, according to the World Bank. We have been busy in the last couple of years with M&A, and we expect this trend to continue within the next couple of years. In this context, clients will require support particularly in the areas of M&A, project finance, permitting of large infrastructure projects.
What sets your firm apart from competitors?
Our Firm uses advanced technologies that have enabled us to shift from the traditional leverage model -i.e. billable hours- to a value creation model. Our digital operations platform integrates document management, document automation, workflow automation, data management, AI, team and client collaboration and more in one digital workspace. In terms of service delivery and collaboration, the client has with our firm an experience that is unique in this market.
The impact of the pandemic – notably in Guayaquil, the country's key business centre – revealed the fragility of the health system; what -to your mind- should be the government's priorities in terms of strengthening the country's institutions and infrastructure?
The government has done very well so far in fighting the pandemic. Fully vaccinated population is more than 83%, and the vaccination program continues.
"Tech" has become a short-hand, catch all phrase that encompasses a myriad different inventions and developments; which of these -if any- truly impact not just 'ways of doing business' but the fundamentals of the practice of law – blockchain, perhaps?
In reality most law firms continue operating the same way they used to 30 years ago: email exchanges, calendar reminders, word processing apps. They have sophisticated time, billing, accounting, sales management and client relationship software, that is to say business support technologies. But in terms of getting the legal work done, only a handful of Firms in Latam use AI, legal data management, contract automation workflow management and other LPM technologies in a meaningful way.
We believe law firms should become, in a way, technology companies if they want to stay relevant, and the adoption of artificial intelligence will be a key component in this transformation. And certainly blockchain will become the new digital shelf for a number of legal products based on non-fungible tokens, from self executing legal contracts, tokenized securities, property title transfers and much more.
The advent of the centre-right Lasso government was to some degree unexpected; how has it improved the climate for business and are you optimistic that this could be more than just a one-term administration?
The Lasso administration has made a priority of the economic chapter to attract private sector investment, and the numbers speak for themselves: the country risk rate reduced significantly, the figure of investment agreements signed within the last year (US$ 5Billion) outscores the figure accumulated during the preceding 10 years. And there is an ambitious PPA portfolio of projects worth $39Billion calling for private investors. So there will be no shortage of business opportunities.
Whether this paves the way for a second term to be likely will largely depend on two factors: (i) an aggressive regulatory reform -which can be done by presidential decree- to simplify and shorten permitting processes and timelines so that the investments and associated job creation can actually be felt within the next three years, and (ii) a sound and properly funded plan to contain and reduce the organized crime violence.
Can Ecuador become a tech hub while concurrently maintaining and furthering its green credentials and biodiversity?
The potential is there: free market policies, a dollarized economy, a trend to decrease regulatory pressures. But certain reforms are needed, most notably (i) a new intellectual property law; (ii) clarifying the legal status of crypto transactions while avoiding the temptation of using the traditional regulatory toolbox to deal with crypto; (iii) a reform of labour laws. These reforms need the cooperation of the Assembly (legislative body), which doesn't seem likely any time soon.
Are there specific practice areas you see as particularly thriving, which you intend to bolster in coming years? Are there any new areas of practice that have emerged recently?
As mentioned before, M&A, project finance, regulatory are currently thriving. But we also see a market ready to embrace legal products embedded in technology, some of which may be delivered through self-help interactions: expert systems that guide the client with legal processes and regulatory obligations, document automation for reporting and typical corporate forms, AI assisted compliance and diligence, self-executing contracts and tokenized securities in Blockchain, to name a few.
How active are members of your team in terms of thought leadership?
Another partner of the firm and myself have written books and contribute with weekly editorials to reputed media. Most of our partners have written essays on legal subjects and are recognized authorities in their field of practice. We are all very active in legal and business webinars.
Four of our partners are also professors of law at various universities.
What are your firm's policies on diversity and inclusion? Does your firm have any specific diversity initiatives?
Our Firm's policies on D&I stem from the principles of individual freedom, respect and non-discrimination, which are the core values of our organization. In our teamwork philosophy, ensuring contributions from diverse perspectives is crucial, as is ensuring the assignment of work to the most capable professional depending on the task at hand, regardless of any other consideration. Inclusion is fostered by a very flat organizational design, where leaders change on a project basis and the ultimate word lies with the client. Valued firm professionals in practice leadership positions are members of the LGBTQ community.
What does innovation mean to you? Can you tell us about any specific innovation initiatives at your firm?
For us innovation should have an impact in two areas, external and internal. Internally, we understand innovation as anything that brings about positive transformations in terms of the client experience, value creation (more work with less resources) and service delivery model (legal operation technologies). In this area we are the only Law Firm in Ecuador and one of the few in Latam that conducts its legal operations entirely through a digital platform that integrates in a single workspace document management, legal project management, contract automation, two AI engines (one in English, another in Spanish) and a number of other collaboration and data management tools. This has enhanced the quality of our practice, has brought about significant efficiencies and above all has enabled a unique client experience.
Other firms measure their capabilities by the number of attorneys; we do it by measuring work delivered through automation, which frees the human time for higher value tasks. The former is a linear concept; our view is exponential.
On the external, market side, for us innovation is about creating new products that solve legal needs and add value to clients, mostly leveraging technology.
We have trained in Spanish the Litera AI in Data Protection smart fields, combining the AI functionalities with the data management and workflow automation of our LPM software in order to automate the whole process of DP document review, red flagging and contract correction and amendment. We have also automated key procedures relating to KYC forms, KYC data assessment against black lists and automated reporting.
Our innovation process starts by listening to the client, understanding his pain points, identifying what parts of the process can be automated, and combining a number of tools from our technological pool, typically AI + LPM + Contract automation.
What technological changes have you implemented at your firm to improve the legal services you provide to your clients?
For legal project management and document management system we use Thomson Reuter's HighQ. We adopted Contract Express for document automation. In AI we have deployed IBM's Watson, HighQ's native AI and have lately added Litera's Kira AI, which we are training in Spanish, with each smart field thus becoming proprietary.