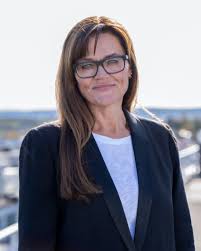 What makes Hjort stand out in the Norwegian legal market?  
With over 125 years of litigating experience, Advokatfirmaet Hjort has a solid reputation as a unique firm in Norwegian legal market. Our legal teams are comprised of individuals in the forefront of their fields of practice. As industries continue to evolve, Hjort remains current, making simple and effective solutions a priority. That is why our services are not only relevant today, but relevant for the world that is in constant change. 
After a long period of stability, the Norwegian market has seen notable change in the last 5 years. What do you anticipate for the future?  
There is no doubt that we will see a lot of change in the market in the upcoming years due to the Covid-19 pandemic. The change in consumer habits during and after the pandemic are creating both challenges and opportunities for companies. Clients that used to be highly renowned and profitable are struggling and might continue to struggle, while others are able to adapt to the situation with great success. Changing terms and conditions for clients generates a continued demand for professional legal services and advisory. 
We also anticipate stronger global networks and continued digitization in the field of law. In an increasingly interconnected world, disputes involving multiple jurisdictions and legal systems are increasingly common. We have developed extensive international connections to provide our clients with local expertise in relevant countries. These include the TerraLex and Ius Laboris legal networks, of which Hjort is proud to be the only Norwegian member.
What role does innovation play in providing and improving services to your clients?  
Law in it itself is not innovative, neither should the use of law be. Within the delivery of legal services, there is still a great potential for law firms to be innovative and creative, and technology can be a great equalizer. We aim to be at the digital forefront among law firms in Norway. We have prioritized the digitalization of legal services for our clients, not only with the use of client interface technology, which allows for effective communication, but also with regards to our internal processes. Our digital capabilities were a great asset during the pandemic wherein we were able to seamlessly continue to provide professional assistance to our clients.  
We also encourage our attorneys to participate in innovation events like The Oslo Legal Hackathon, thus allowing them to use their legal knowledge to create digital solutions. We consider this to be a great asset in shaping our law firm in the future. 
The proper use of technology provides mid-sized firms the leverage to perform as a top tier firm. This will in turn provide the clients with a wider choice of high-quality advisors. Ultimately, this will provide a better value proposition for the clients.  
That being said, innovation is not only about technology. It is also about being able to adapt to the ever-changing client needs. Client needs are diverse, and this must be reflected in our advice and our ability to understand our clients, their business strategies and goals. All clients expect predictability, both regarding the outcome and the cost. As their trusted advisor we constantly aim to deliver high quality legal advice, on predictable terms. 
What does diversity and inclusion mean to you? 
Diversity is a reflection of the society as a whole and inclusion refers the manner in which we ensure people are welcome. We recruit on the basis of professional skill, personality and integrity, irrespective of gender and background. Our high percentage of female lawyers and partners sets us apart from many other law practices. We encourage our lawyers to engage themselves in politics and to support the development of the legislations and proper law practices. We do this by participating in various committees and commissions, as well as publishing articles on legal topics and themes. Our CSR-strategy is highly focused on human rights, and we have a close partnership with Amnesty International in selected projects. 
As a managing partner, what personal and professional qualities have you found to be most useful in the role?  
The role of managing partner in a law firm comprised of 90 highly skilled lawyers can be very demanding and challenging. However, it is always rewarding to work closely with professionals from various standpoints, whether it be in the legal field, HR, marketing, finance or IT. As a managing partner, I find it extremely important to have excellent communication skills. Good and effective communication builds trust and confidence in the leadership role. A personal quality that I find important is to be goal-oriented and focused, thus always make sure to obtain all the necessary information for evaluating any situation, in order to make a decision. 
About Anne Marie Due
Anne Marie Due

 started her career as partner 

at 

Advokatfirmaet

 Hjort 

in 2017

 

and 

has held the role of 

m

anaging 

p

artner since 2017.

 

 

She is a 

highly acclaimed

 lawyer 

with extensive experience 

and is a member of 

our employment law department. 

 

 
Anne Marie

 Due

 is admitted to the Supreme Court.

 

Candidate in Jurisprudence, The University of Oslo (1995)

 

Anne Marie Due has written several articles on 

topics 

within employment law and is 

highly ranked by multiple international law firm ranking publications.