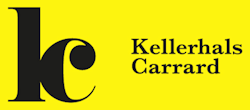 We are Kellerhals Carrard: internationally networked, represented throughout Switzerland and locally anchored.
Kellerhals Carrard has equally strong local roots in all three language regions and all Swiss economic centres. We work in all national and many foreign languages and are globally networked in all business areas with leading law firms, business centers and professional organizations.
We see ourselves as a partner for all matters. Large companies as well as SMEs and private individuals trust us. We are also deeply rooted in the Swiss startup scene and its constantly growing network.
As one of the oldest commercial law firms in Switzerland, we can look back on many years of legal and entrepreneurial experience. This experience is reflected in our broad networking in national associations and international organizations and is expressed in board mandates and in exceptionally productive university commitments. At the same time, we are known for innovative ideas and unconventional ways of thinking and working. Our law firm is open to new things, be it new technologies, methods or working methods such as remote working. We combine experience and innovation dynamically and creatively.
Depending on your needs, we offer interdisciplinary teams quickly and easily and work cost- and resource-consciously.
Our office
Kellerhals Carrard is locally anchored, active throughout Switzerland and internationally networked. We advise clients at home and abroad.
Values
We focus on clients and offer our employees a friendly platform for their successful development by supporting them. Our focus is on people. At Kellerhals Carrard, we combine experience with innovation.
Facts & Figures
220
Over 220 legal professionals work at Kellerhals Carrard
450
More than 450 employees work for our office
6
We are represented at six locations and at home in every national language
24
We speak 24 different languages
29
We have expertise in 29 different specialist areas
All of our lawyers and tax consultants are members of at least one of our practice groups.
Thanks to this concentration of subject-specific knowledge, we can support our clients efficiently and competently in all subject areas, regardless of location.
With our decentralized organization in the form of a cooperative association and our locations in Basel, Bern, Geneva, Lausanne/Sion, Lugano and Zurich, we are very familiar with the regional conditions.
A partner is available to you for each project. Appropriate employees will be consulted if necessary. If necessary and reasonable, you will be supported by other specialists. In this way, we ensure that your concerns are dealt with comprehensively and competently, regardless of complexity and time pressure.
Network
Our lawyers speak German, English, French, Spanish, Dutch, Italian, Mandarin and Japanese. In total, we have 25 international qualifications, including bar admission in the USA, England, Germany, the Netherlands, the People's Republic of China, Italy, France and Japan.
Thanks to active participation in various internationally recognized networks (including SCG Legal and TAGLaw as well as IBA, ABA, IPBA, UIA, AIJA, IAFL) and through strategic partnerships with respected law firms in Europe, Asia, the USA, South America and Australia, we ensure that we can also access all legal services for you worldwide.
Kellerhals Carrard's lawyers work with joy, passion and commitment to provide the best legal support and guidance. Our unique corporate culture forms the basis for our success.
Areas of activity
As a "one-stop-shop" law firm, we offer top-class legal and industry-specific services in all areas of activity. We work pragmatically, efficiently and solution-oriented.
Industry sectors
We are characterized by an interdisciplinary way of thinking, a strong team spirit and the will to develop the best possible solution for our clients. We are anchored in all language regions of Switzerland and internationally networked.
Whether it is a client or a colleague, we deal with people. We are empathetic and team-oriented; we maintain an open and friendly tone.
An overriding sense of togetherness, trust, appreciation and respect enable an open culture of discussion and debate and lead to long-lasting partnerships. Diversity and tolerance are firmly anchored in our corporate culture and create intellectual independence.