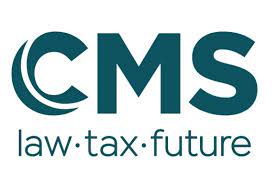 CMS Albania was founded in 2009, member of CMS since 2011, is an integrated, multi-jurisdictional organisation of law firms that offers full-service legal and tax advice. CMS has longstanding expertise both at advising in its local jurisdictions and across borders. CMS offers specialist, business-focused advice to clients – from major multinationals and mid-caps to enterprising start-ups – operating in complex business and constantly changing regulatory environments.
Led by highly reputed and experienced Mirko Daidone – Manging Partner and founder – who brought is experience gathered in England (where he qualified as solicitor in 2006) and in Italy (qualified in 2002) – CMS Albania is composed by 18 professionals between free earners and staff and it is in continuous expansion.
CMS is a future facing firm. With 80 offices in more than 40 countries and 5,000+ lawyers worldwide, we combine deep local market understanding with a global overview, giving us the ability not only to see what's coming, but to shape it. In a world of ever-accelerating change where technology is increasingly important in the deployment of global strategies, our clear, business-focused advice helps clients of every size to face the future with confidence. We're immersed in our clients' world.
The clients' interests and priorities are at the heart of what we do. Our lawyers are genuine experts in their fields, with a grasp of detail that's second to none. Our next-generation mindset is woven into all we do. It means we can anticipate the likely challenges, accelerate our pace and create the space to develop innovative solutions. We're diverse, supportive and inclusive, embracing our corporate social responsibility and creating a culture in which every one of our people, can maximise their potential and thrive.
We develop a strong link with the management of our clients in order to continuously satisfy their needs and strengthen the mutual trust. The growth in the Albanian market has not been an easy path over the years where the mentality and the approach to the legal market was different from the rest of Europe. A Strong and trustworthy relationship with our clients has become the successful recipe for a long fruitful partnership.
One of the peculiarities of CMS Albania is the accounting department. Mirko Daidone – according to the local practice – decided to incorporate a small accounting group of professional to build a strong internal accounting department which is now one of the best ranked in Albania. According to the Managing Partner words: "clients prefer to be assisted by a unique one-stop-shop and be focused on their core business being assisted by a high ranked international firm on both side legal and accounting".
CMS Albania is consistently providing legal consultancy in the Kosovo market. Clients are very curious to explore the potentiality of the Kosovo market and always more often refer to CMS Albania to be supported to incorporate start-up in such a new challenging market. In fact the Albanian team also includes Kosovar qualified lawyers with international experience. This is a natural consequence of the strong historical link existing between Albania and Kosovo that – beside its independence – feels part of Albania.
Our firm is active in the following sectors:
Banking and Finance;
Commercial
Corporate/M&A
Dispute resolution
Employment & Pensions
Energy
ESG – Environmental, social and governance
Funds
Hotels & Leisure
Infrastructure % Projects
Insurance
Intellectual Property
Real Estate
Tax
TMC – Technology, Media and Communications