The Mansfield Rule – increasingly well-known as a national movement to increase diversity in law firm recruitment and promotion practices in the US – was created by the Diversity Lab, a self-described 'incubator for innovative ideas and solutions that boost diversity and inclusion in law'. The Mansfield Rule originated from a winning idea from the Diversity Lab's 2016 Women in Law Hackathon (a pitch competition created in collaboration with Stanford Law School and Bloomberg Law with the purpose of advancing women in the legal profession).
The Mansfield Rule is named after Arabella Mansfield, the first female lawyer in the US, and was inspired by the NFL's Rooney Rule which requires every NFL team to interview at least one minority candidate for head coach vacancies. To achieve Mansfield Rule Certification, law firms are required to demonstrate year-long progress in increasing diversity in senior recruitment and leadership decisions, and consider a minimum of 30% diverse candidates for these roles.
Why 30%? As confirmed by Lisa Kirby, chief intelligence & knowledge sharing officer at Diversity Lab, 'it has been proven that you need 30% critical mass to disrupt bias.' The Mansfield Rule looks for a true commitment to improving the diversity profile of their senior candidates from participating firms and 'avoids tokenism'. As Kirby explains, the focus of the Mansfield Rule is not only on awarding certification to firms who meet the requirements, but also on 'broadening mindsets around who can be a future leader, establishing tracking and documentation [on diversity in law firm recruitment], adding transparency, and working as a community.'
The Diversity Lab team provides consultation and assistance to participating firms (and formal check-ins at the three and six-month marks), with the overall goal of helping law firms to implement change and put structures in place to record and track diversity data. 'It is a big cultural change for some firms,' says Kirby, 'as most are not already tracking this.' The initial work to create the data on recruitment practices can be the biggest challenge participating firms encounter. However, once the process is in place, it becomes 'more about coordinating and maintaining' she confirms.
Collaboration features heavily within the programme – to the point that it has been referred to as 'surprisingly collaborative' by Pepper Hamilton (see firm's case study). 'Law firms take part in knowledge sharing calls once a month, and work together to share ideas and problem solve' said Kirby. The importance of this cooperation amongst participating firms is further highlighted by Orrick (see case study) when they say: 'We can't solve this problem alone.'
Opportunities to collaborate have also extended to networking with in-house teams. For example, to recognise the firms that achieved the first Mansfield Rule Certification in 2018, the Diversity Lab invited newly promoted diverse partners from those firms to one of three two-day Client Forums where they had the opportunity to meet with in-house counsel from over 65 legal departments. These proved very popular, with a number of partners generating new business, and all gaining valuable insights from the in-house lawyers' TED-style talks on topics such as why they hire and fire law firms.
Law firm diversity 2.0, 3.0…
The results of the Mansfield Rule speak for themselves with outcomes such as 100% of the certified 2.0 firms now tracking their pool of candidates for leadership and governance roles (up from 12% prior to the Mansfield Rule according to the Diversity Lab), and 100% now tracking pipelines for lateral partner hiring (up from 25%).
The Diversity Lab team, however, are not resting on their laurels. They work with a taskforce of volunteers from participating law firms to design new iterations, and introduce new diversity challenges. In the first couple of years the aim was to get firms used to tracking diversity data, and now that they are, the Diversity Lab are expanding the requirements. This resulted in Mansfield Rule 2.0 for 2018/19 which introduced LGBTQ lawyers into the mix of candidates to be considered, and 3.0 for 2019/20 which adds individuals with disabilities.
Law firm participant numbers increased from just over 40 in year one, to over 60 for Mansfield 2.0, and now over 100 expected to take part in 3.0.
The legal department edition
The Mansfield Rule has also now been extended to legal departments. Kirby shared that this has evolved in response to requests from the legal departments involved in the initial Client Forums who requested an in-house edition to help them achieve their own diversity goals. At present, over 20 legal departments have already signed up to take part.
In recognition of the higher level of diversity already existing in many in-house teams, the target has been set at 50% diverse candidates for roles within legal departments. Other than this, the legal department edition will follow the same set up that has proven successful with law firms, with regular check-ins and knowledge sharing calls between the Diversity Lab team and participants.
The next year will serve as the first to test the results of the programme with in-house teams, and the Diversity Lab team will no doubt continue to review the components of each programme and find new challenges for legal teams in an effort to make real progress in moving the dial on diversity in the legal profession.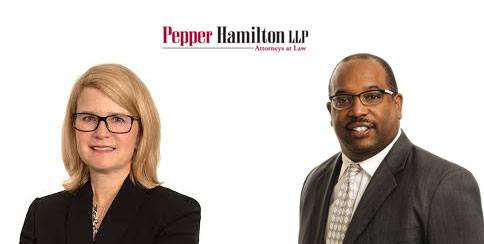 Case study: Pepper Hamilton LLP
Kassem Lucas, partner in charge of diversity, and Margaret A. Suender, chief talent officer
At Pepper Hamilton, we know our efforts to be as diverse and inclusive as we can make us a stronger firm and help us to provide superior service to our clients. But, like all law firms, we have sometimes found it challenging to translate our dedication to diversity and inclusion into measurable change. That is why we signed on to Diversity Lab's Mansfield Rule 2.0 pilot programme. The Rule — which asks law firms to affirmatively consider diverse attorneys for promotions, senior-level hiring, and significant leadership roles and activities — gave us the goals, targets, and structure to improve our processes and build our pipeline of diverse talent.
Achieving Mansfield Certification required a year-long firmwide commitment. Our D&I and talent leads drove the Mansfield initiative with the strong backing of executive leadership. Individual administrators and attorneys from our D&I, marketing, recruiting, and employment law departments played crucial roles in developing new systems, building awareness, and tracking progress. Our partners made everyday practice decisions that pushed us forward.
Monthly knowledge-sharing calls with other Mansfield participants contributed greatly to our success in the programme. The calls – which were surprisingly collaborative – asked participants to openly share their innovative ideas for overcoming our common challenges. As with any new initiative, there were a few hurdles to overcome. While our attorneys immediately supported our participation in Mansfield Rule 2.0, the programme required all members of the firm to shift their perspectives and break out of comfortable habits.
We worked hard to provide tools and reminders that helped our attorneys think intentionally every day about being more inclusive, whether in deciding which candidates to interview or choosing a team for a pitch. One example was embedding our Mansfield objectives in our annual practice group and partner planning process. Another was developing a new system for tracking how our pitch activity aligned with the Mansfield criteria. Our IT and marketing teams built a new app that tracks all requests for pitch materials and prompts attorneys to certify that they considered Mansfield attorneys for their pitch teams. We also track the extent to which our final pitch teams meet Mansfield criteria. If the lead attorney does not certify that they considered Mansfield attorneys for the pitch team, or the team pitched doesn't meet Mansfield benchmarks, we follow up to understand the challenges and explore possible solutions.
The framework provided by the Mansfield Rule helped us make measurable progress. We were required to hit a 30% threshold for 70% of the categories outlined by Mansfield, and we did that. Diverse hiring and representation on committees and in other leadership roles increased in almost every category we were asked to measure.
Our successes with the Mansfield Rule 2.0 have also moved the needle in ways we cannot easily measure, such as building greater awareness among all firm attorneys, facilitating recognition of implicit biases, and strengthening employee morale. Perhaps the best gauge of our success in these immeasurable areas was the clarion call to join the Mansfield Rule 3.0 programme – a challenge that was enthusiastically supported at every level of the firm.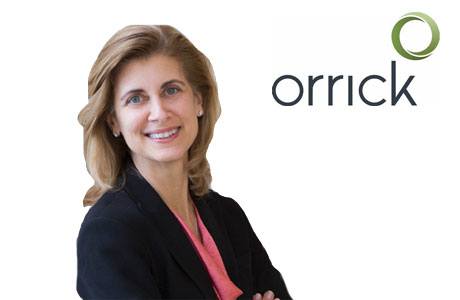 Case study: Orrick
Laura Saklad, chief operations officer
Orrick has articulated a goal to be the most diverse firm among our peer firms focused on tech and innovation, energy and infrastructure, and finance – and to have a leadership team and partnership that reflects that diversity. We want our pipeline to be even more diverse, and we want our client teams to reflect our diversity. The Mansfield Rule is one useful vehicle to get us there. We value it, our clients value it, and we know diversity and inclusive leadership are key to our strategy to innovate. It's obvious that it starts with the candidate pool, and that's what the Mansfield Rule focuses on. We've collaborated with the Diversity Lab on other valuable programmes like the OnRamp Fellowship and Hackathons, so, when Diversity Lab CEO Caren Ulrich Stacy reached out, it was a no-brainer.
We have long used Diversity Balanced Scorecards to measure our progress on advancing the diversity of our teams. The scorecard measures representation statistics and year-on-year improvement on many diversity metrics including hiring, promotion, attrition, and leadership roles, among others. Participating in the Mansfield Rule heightened our focus on ensuring that the candidate pool for these opportunities was 30% diverse in all instances. It also gave us a common language and clear expectation that we could communicate across the firm.
To meet the Mansfield Rule requirement, we first communicated our commitment to ensuring that the candidate pool was 30% diverse across the firm. We talked about it in meetings of our leadership team, at our annual partner meeting, and with our associates. And we educated our lawyers about how it could further our commitment of being an inclusive workplace.
Next, we modified some internal processes to ensure that the candidate pool for leadership positions, lateral associate and lateral partner openings, and partnership promotions were 30% diverse. We added additional tracking mechanisms and instituted periodic check points to ensure we were on track and adjusted where needed.
We then examined what tactics we might employ to improve the diversity of our candidate pools. For example, we looked at how we're reaching out to and connecting with diverse talent in the law school and lateral market. We engaged an executive search firm focused specifically on diverse lateral partner recruitment. We expanded our relationship with organisations like 1844 and worked with our diverse attorneys to tap into their networks more effectively. Internally, we focused on creating leadership opportunities for our diverse attorneys, giving them the experience needed to step into senior leadership roles in the firm.
I think the biggest challenge for us is in recruiting lateral associates. We are all competing for a shrinking talent pool – and growing corporate legal departments have only heightened the competition. The Mansfield Rule keeps us on our game however, causing us to pause and think about whether there is more we should do to tap into a diverse talent pool. It's a moment to question our assumptions and test our biases – always a good thing.
As a result of our participation and the work we have done, we've been named a Mansfield Certified Plus firm in the first two years of the programme. This means our candidate pool has been at least 30% diverse and the composition of our leadership team, our partnership, and our partner classes are 30% diverse. In fact, we've surpassed those targets. Our senior leadership team is nearly 40% diverse. The Mansfield Plus Certification has opened doors for our diverse junior partners to pitch and connect with corporate legal departments participating in the programme. Where we're really focused now is the diversity at all levels of our client teams.
The Mansfield Rule has all the ingredients needed to drive change. It's community-based and a collaboration between law firms and corporate legal departments. It's research-backed. And it's built on transparency, visibility, and accountability. We can't solve this problem alone. We need to join together and say we don't want to be part of a profession that's not as diverse and inclusive as the community.
We're also very excited to be a founding firm in another innovative programme that the Diversity Lab launched. It's called the Move the Needle Fund, and it's a collaboration among five law firms, 25+ corporate legal departments, and community leaders to drive progress over the next five years. Each firm has publicly announced an ambitious goal – ours is around ensuring we grow our client relationship teams in a way that is consistent with the increasing diversity of our firm.
We're going to test out research-backed methods to advance the goal and publicly share the successes and failures. And we're partnering with corporate legal departments who have made a meaningful commitment to support the effort. Come back to us next year, and we'll talk about how it's going!