Before COVID-19, Thailand's pursuit of a high-tech, high-income future was in full swing. Its ambitions were being propelled and shaped by Thailand 4.0, the economic development plan designed to transform the country from a middle-income manufacturing, agriculture and tourism-centric economy into a high-income, value-based hub of innovation. This project centres on ten core industries—including robotics & automation, digital economy and medical tourism—and multibillion infrastructure projects like the Eastern Economic Corridor (EEC) and China's Belt and Road Initiative (BRI).
However, like most plans, it faced mammoth levels of disruption in the face of COVID-19. The pandemic, and individual governments' responses to it, has redefined the global business environment, shifting priorities, restructuring supply chains and shutting down entire industries while others thrive.
Thailand has undeniably suffered. Together, exports and tourism account for some 70% of GDP, and both industries have been severely impacted by the pandemic. At the time of writing, the Central Bank of Thailand is predicting the economy will contract 7.8% compared to 2019.
However, the country's robust response to the outbreak—which, at the time of writing, has seen it record fewer than 4,000 total cases—has allowed certains parts of the economy, including some targeted by Thailand 4.0, to thrive amid global uncertainty. Looking forward, these sectors may become exciting opportunities, as long as Thai businesses are prepared to modernise and keep up with an increasingly agile global business environment.
What trends are law firms seeing and how would they advise their clients to conduct business as usual?
COVID-19 has added a sense of urgency to a much-needed and hoped-for digital transformation in Thailand. Prior to the pandemic, many businesses—particularly small to medium entreprises (SMEs)—were not equipped with the technology required to operate remotely. With mandatory quarantines and social distancing regulations in place throughout the year, companies have been forced to adapt as a matter of survival. Thailand and its neighbours have seen a surge in the use of digital services as a direct result of the pandemic, with more than 40 million people coming online for the first time this year to use e-commerce, food delivery and online payment platforms across South-East Asia.
The pandemic has also accelerated global supply chain diversification—an ongoing trend, particularly in South-East Asia, over the last few years. Thailand is an established manufacturing hub—dubbed 'the Detroit of Asia'—and has been steadily carving out a space for itself as an alternative to China amid the US-China trade war. Although China's supply chains recovered quickly from the massive disruption suffered at the outset of the pandemic, this disruption exposed a need for a more agile global supply chain
moving forward. With a sophisticated and ambitious manufacturing industry, a strategic geographic position, positive trading relationships with partners across the globe and ever-expanding infrastructure, Thailand is an attractive alternative route that has been given a highly unusual moment in the spotlight this year.
There are valuable lessons to be learned from Thailand's victories in 2020. In business terms, COVID-19 has certainly been disruptive, but it has forced a spirit of innovation that arguably wouldn't have been possible otherwise. To take advantage of this unearthed potential, it is vital that businesses in Thailand and those with an eye on the country maintain a sense of agility, adapting and diversifying to meet the needs of the global market.
How have governments reacted to protect businesses whilst encouraging investment?
Despite the somewhat unexpected opportunities presented by these drastic shifts in the global economy, the immediate impact on the Thai economy and workforce has been significant. In response to this, the Thia government has issued stimulus packages worth more than THB 2 billion (US$65.9 billion) targeting SMEs, workers, households and commercial banks. These are primarily made up of soft loans, tax relief and cash handouts.
The government has also provided investment incentives to protect food security and support the manufacture of additional medical equipment, leading to a THB 12.69 billion (US$400 million) influx of project applications in the first six months of 2020.
Looking forward, the government is also hoping to capitalise on Thailand's aforementioned potential as an alternative partner in the global supply chain, with Deputy Prime Minister Somkid Jatusripitak instructing the Board of Investment (BOI) to redesign incentives for businesses to relocate their factories to Thailand.
What risk mitigation factors can be advised and what technology is available to assist in-house and directors?
Unsurprisingly, the biggest priority in future-proofing operations in a post-COVID world should be communication. Deloitte estimates that up to 47.8 million people in the ASEAN-6 region (comprising Indonesia, Malaysia, Singapore, Philippines, Thailand and Vietnam) may work remotely beyond the pandemic. Separately, PwC Thailand found that 20% of Thai companies have introduced policies for permanent remote working. However, developing and newly industrialised economies in South-East Asia are notably less prepared for the logistics of remote work.
Thai companies are essentially attempting several years' worth of digital transformation in the space of a few months to adapt to the so-called 'new normal'. While it's imperative that these companies quickly adopt digital communication and collaboration tools in order to survive, rushing large-scale digital transformation can lead to expensive failures. In order to keep pace with the post-COVID global business environment without overcomplicating processes, directors and in-house teams should focus on technology that enables fast and effective communication above all.
About the author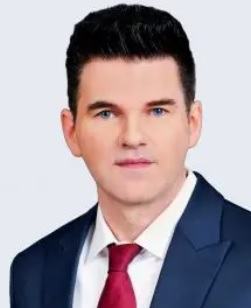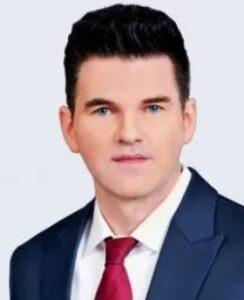 With a career spanning more than 25 years in Asia, Troy has extensive experience in acting as a trusted legal and business advisor to a broad spectrum of Thai and international clients on domestic and cross-border mergers and acquisitions, foreign direct investment and market entry strategies, private equity investments and venture capital, joint ventures, project and corporate financings, real estate developments, energy projects, and general corporate matters. Troy obtained his B.A. and LL.B. degrees from Monash University, Australia, and is admitted to practice law in Australia, Hong Kong, and England & Wales. Based in Bangkok since 1999, Troy is fluent in Thai, and holds dual Thai and Australian citizenship. Prior to joining Kudun and Partners, where he heads the firm's international practice, Troy was a partner at White & Case in Bangkok and later at Weerawong, Chinnavat & Partners, where he focused on domestic and cross-border investment and general corporate transactions. Troy was also a partner and general counsel of Avalerion Capital, a venture capital firm based in Singapore. In 2019 and 2020, Troy was named in Asia Business Law Journal as one of Thailand's Top 100 Lawyers. He has also been recognized as a "Leading Lawyer" in Banking and Finance, Projects and Energy by The Legal 500 (2009- 2014) and "praised for his in-depth knowledge and experience of pan-Asian markets" (The Legal 500, 2012) and "respected for his expertise in corporate matters" (IFLR100, 2014).
About the firm
Legal 500 rankings
· Tier 4 in Corporate and M&A (including Capital Markets) by The Legal 500 Asia Pacific 2020
· Tier 3 in Dispute Resolution by The Legal 500 Asia Pacific 2020
· Tier 3 in Projects and Energy by The Legal 500 Asia Pacific 2020
· Tier 3 in Tax by The Legal 500 Asia Pacific 2020
The Legal 500's Southeast Asia Awards 2020 (Announcement in June 2020)
Shortlisted for:
· Corporate and M&A Team of the Year
· Thailand Law Firm of the Year
· Rising Law Firm of the Year
Major landmark deals
Capital Markets
· Acting as legal counsel and business advisor to B.Grimm Power Public Company Limited as the issuer of one of largest IPOs in Thailand in 2017 with major power plants in Thailand, Vietnam and Laos with an offering value of THB 11.5 billion (USD 371.6 million).
· Representing Khonburi Sugar Public Company Limited (KBS) on the establishment of an infrastructure fund, Khonburi Sugar Power Plant Infrastructure Fund (KBSPIF), with an aggregated transaction value of THB 2.8 billion (approximately USD 93 million).
Corporate and M&A
· Representing Stark Corporation PCL. in connection with its cross-border acquisition of 100% of the charter capital of Thipha and Dovina, the largest inbound private sector industrial transactions in Vietnam in the last three years.
· Representing Eka Pak Company Limited, one of the world's largest producers of rigid-barrier plastic packaging products, in connection with the acquisition of packaging companies in the People's Republic of China from Printpack US.
Dispute Resolution
· Defending one of the eight subsidiaries of one of the largest wind farms in Southeast Asia with a total capacity of over 700MW and over 10 licenses from EGAT (Electricity Generating Authority of Thailand).
· Representing Advanced Info Service Public Company Limited (AIS) on its claims against a former state enterprise of the Thai government.
· Representing one of the leading telecommunications providers and its subsidiary in Thailand in defending the case, which includes a challenge on a request by the plaintiffs to apply class action procedure to this case concerning more than 41 million users in the amount totalling approximately THB 19 billion (USD 577.6 million).
Restructuring and Insolvency
· Representing a total of 87 savings co-operatives consisting of state-owned enterprises, universities, corporations and hospitals, the largest group of creditors of Thai Airways International Public Company Limited (THAI) in THAI's business rehabilitation proceeding, holding an aggregate debt of THB 45.65 billion or approximately 65% of the airline's debenture debts and 13% of the airline's total debt.
· Representing approximately 400 debenture holders with a total defaulted debt of not less than THB 1 billion, which totals up as a major creditor group and played an important role in objection to the rehabilitation petition of Rich Asia Corporation Public Company Limited, a manufacturer and distributor of structural steel products, on the ground of suspicious financial status of the company.