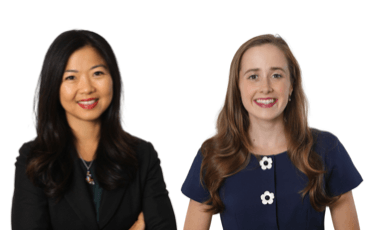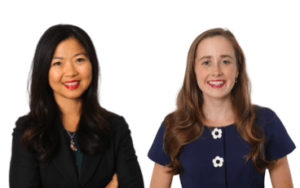 Covid-19 has triggered many governments to prevent the transfer of seafarers through their territories to and from their home countries and vessels. This has left some seafarers stranded and others unable to join vessels to earn income. Governments attending the International Maritime Summit on Crew Changes noted deep concerns regarding this 'global crew change crisis', summarising that the inability to conduct crew changes is the 'single most pressing maritime operational challenge to the safe and efficient movement of global trade'. 
Crew changes are currently entirely prohibited at some ports – for example, complete restrictions in a cluster of ports in South America result in a worrying lack of options for vessels in the area. Other countries have introduced restrictive measures which have a similarly problematic impact on efficient crew changes. For example, ports in Australia impose a 14-day quarantine on vessels that have undertaken crew changes within 14 days prior to arrival. In Hong Kong, with effect from 29 July 2020, cargo ships calling for any purpose other than to load/discharge cargoes are subject to a 14-day quarantine and cannot carry out crew changes. Vessels carrying out cargo operations can undertake crew changes, but with a series of restrictions including mandatory COVID-19 testing. 
Not only do crew change difficulties result in disputes under individual carriage contracts, complicating party-to-party trade operations, on a broader level, but these have also triggered serious concerns regarding crew welfare, which is inextricably linked to efficient global trade. 
Around 90% of global trade is transported by sea, resulting in the 'world's food, energy, raw materials… manufactured goods… including vital medicines' being reliant upon maritime trade. In times of global crisis – and in particular, the WTO's recent suggestion that world trade may decline 13% in 2020 – it is more important than ever for global supply chains to operate efficiently. These supply chains are dependent upon sea logistics networks, which cannot function effectively if the movement of seafarers is restricted. 
Disputes in individual contracts
Generally, shipowners are responsible for the manning of a vessel. Difficulties maintaining manning levels – as a result of crew insisting on repatriation, being unable to join a vessel, or refusing to work – as well as governmental restrictions, may expose shipowners to liabilities. These include damages claims, as well claims for off-hire, cancellation, termination/frustration or deviation (in circumstances where a vessel calls at another port to resolve crew change issues). Exceptions, exclusions, and/or limitations set out within the carriage contract may assist owners. However, the application of such exceptions will require a fact-specific analysis, which is likely to trigger debate between parties – and there is no guarantee shipowners will be able to bring themselves within such exceptions. 
Not only do party-to-party issues result in trade inefficiencies in individual contracts, on a wider level these complications crucially result in a loss of time – and an associated cost for both parties. From an economic perspective, there is a real risk that if these costs continue and/or become a consistent feature of global maritime trade, companies will respond by passing increased costs to consumers in the form of higher prices. 
Humanitarian concerns
Seafarer welfare is not a new issue. Attempts have been made to address concerns through legislation – in particular, the Maritime Labour Convention 2006 – however, remaining issues have been highlighted and exacerbated by Covid-19. On 31 July 2020, Mission to Seafarers published a Seafarer Happiness Index which indicated the seafarer community is in 'a mental health crisis', predominantly due to an inability to return home, heavy workloads, and virus fears. Fatigue and mental health issues not only impact individual seafarers but increase the risk of maritime accidents and associated environmental costs, which are disruptive to global trade operations. 
Resolution 
In view of potential further disruption from localised Covid-19 outbreaks and/or a second virus wave, action is required to enable crew changes and minimise impact on supply chains. 
To facilitate movement, seafarers should be recognised as key workers and provided with documentation to demonstrate that status. Cooperation with the aviation industry should increase crew access to commercial flights. Port/governmental regulations should also come under increased scrutiny to assess the necessity of restrictions and the possibility of seafarer exceptions. In the interim, support systems should be set up to minimise the impact on individual seafarers – for example, enabling seafarers to contact home and providing pre-payments/loans to those unable to join vessels.
A recommended crew change framework has been collated by industry associations and endorsed by the IMO, however, few authorities have implemented these proposals to date. The introduction of a framework is reliant upon local level uptake, and the ability of authorities to introduce a framework will to some extent depend upon virus developments. For example, just as restrictions were eased in the Philippines, the government was forced on 3 August 2020 to revert back to stricter measures due to increased cases. The operation of a framework also requires industry compliance. In the wake of recent protocol breaches in Singapore, the International Chamber of Shipping (ICS) recently warned that the 'irresponsible actions of a… minority' could shutdown crew change processes at important hubs. 
However, as highlighted by the ICS Secretary-General, the majority of shipowners are going to 'extraordinary lengths' to ensure crew welfare and repatriate crew safely. It is hoped that the lessons learned from the pandemic will result in frameworks and practical instruments to enable seafarers to safely undertake their essential role in global trade.