9 Stone Buildings > London, England > Set Profile
9 Stone Buildings
Offices
9 Stone Buildings
LINCOLN'S INN
LONDON
WC2A 3NN
England
9 Stone Buildings > The Legal 500
Rankings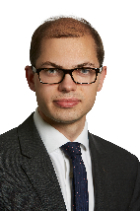 Ranked: Tier 1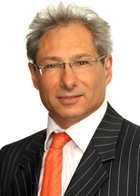 Ranked: Tier 1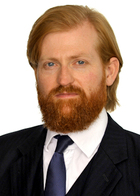 Joseph Curl KC
–
9 Stone Buildings
'His preparation is second to none and he has an exceptional ability to respond to any question or challenge by a judge in a comprehensive and persuasive manner.'
Ranked: Tier 4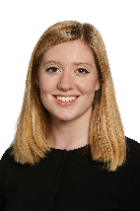 Ranked: Tier 5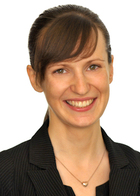 Ranked: Tier 5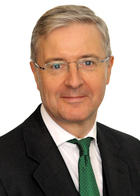 Edward Denehan
–
9 Stone Buildings
'
What makes Edward stand out is not just his skills as an advocate but his willingness to work as part of a team and assist in preparing the case throughout and the value that his advice in that regard brings. 
'
Ranked: Tier 2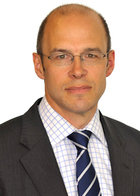 Ranked: Tier 4
Ranked: Tier 5
Rory Brown
–
9 Stone Buildings
'
Rory is a natural advocate, measured, meticulous and ruthless. A brilliant cross examiner and super strong on the academic side of fraud. Particularly good at the fraud/insolvency cross over. He is often used on the tough cases because he can get results.'
Ranked: Tier 3
Rory Brown
–
9 Stone Buildings
'Rory is a tenacious barrister who commands respect from clients and peers. He is very bright and carries excellent advocacy skills.'
Ranked: Tier 3
9 Stone Buildings >
Set Profile
9 Stone Buildings is a commercial chancery set and one of the oldest established chambers in Lincoln's Inn, with a history dating back to 1893. Although it has a proud tradition and heritage, it is a modern and progressive set committed to meeting the needs and expectations of all its clients with professionalism and integrity. Its members have a reputation for advocacy, knowledge and experience enabling it to provide clients with the highest standards of legal advice and representation in today's fast-changing world.
The set: Many of its members are leaders in their respective fields of practice, regularly appearing in all levels of courts and tribunals both in the UK and overseas jurisdictions where some have established practices.
9 Stone Buildings provides comfortable facilities staffed by a friendly and helpful clerking team equipped with up-to-date technology. It additionally provides an extensive seminar programme on topical issues for which it is accredited by the Law Society to offer CPD hours. Chambers is conveniently located in Lincoln's Inn.
In recent years the chambers have been joined by some notable established practitioners in line with Chambers' policy of selective recruitment.
Types of work undertaken: All members undertake advocacy, drafting and advice in a broad range of matters. These include all types of contract and commercial dispute, including construction, as well as confidential information, passing off, covenants restricting business activity or employment, companies and partnership matters, minority rights, directors' duties, internal disputes and mergers and acquisitions.
Claims to land, issues of title, boundary disputes, easements and rights of way are dealt with, together with landlord and tenant issues, including business, agricultural and residential tenancies, leasehold enfranchisement and housing. Law of commons and charities law are dealt with.
Corporate and personal insolvency are dealt with, as well as financial services matters, including investment transactions, investor protection, stock exchange matters, regulation, market abuse, insider dealing and market manipulation.
Trusts, settlements and wills are a particular specialism, as well as probate, administration of estates and family provision.
Banking, insurance, consumer credit and hire purchase are handled, as well as mortgages, guarantees and credit arrangements, fraud (including commercial fraud), conspiracy, mistake and constructive trusts. Injunctions and professional negligence are specialisms, as well as Court of Protection work, conflict of laws, judicial review and employment law.
Members undertake work in a variety of overseas locations, including Ireland, Isle of Man, Channel Islands, Switzerland, France, Gibraltar, Asia, the Caribbean and the US.
Main Contacts
| Department | Name | Email | Telephone |
| --- | --- | --- | --- |
| Senior clerk | Alan Austin | | |
| Junior clerk | David Clayton | | |
| Junior clerk | Jake Price | | |
| Junior clerk | Charlie Hamilton | | |
| Head of Chambers | SHAW KC, Peter (KC 2017) | | |
| Member of Chambers | CURL KC, Joseph (KC 2021) | | |
| Member of Chambers | JACOB, Isaac E (1963) | | |
| Member of Chambers | MEARES, Nigel (1975) | | |
| Member of Chambers | DENEHAN, Edward (1981) | | |
| Member of Chambers | YOUNG, Martin (1984) | | |
| Member of Chambers | BROWN, Philip (1991) | | |
| Member of Chambers | RICHMAN, Helene Pines (1992) | | |
| Member of Chambers | COWEN, Timothy (1993) | | |
| Member of Chambers | BROMILOW, Daniel (1996) | | |
| Member of Chambers | BROWN, Rory (2009) | | |
| Member of Chambers | MACE, Andrew (1997) | | |
| Member of Chambers | CALLARD, Graham (2001) | | |
| Member of Chambers | McGOWAN, Giselle (2011) | | |
| Member of Chambers | JULIAN, Faith (2013) | | |
| Member of Chambers | COCKBURN, Thomas (2015) | | |
| Member of Chambers | WRIGHT, Paul (2017) | | |
| Member of Chambers | WANNAGAT, Nora (2018) | | |
| Member of Chambers | SHIPLEY, Andrew (2017) | | |
| Member of Chambers | BROOKE, Andrew (2021) | | |
| Overseas Member | CRITELLI, Nicholas* (USA 1991) | | |
| Overseas Member | LEVY KC, James* (Gibraltar 1972) | | |
| Overseas Member | ASHTON, Dr Raymond* (Guernsey 1979) | | |
| Overseas Member | LICUDI KC, Gilbert (Gibraltar 1998) | | |
| Door Tenant | DOYLE Louis* (1996) | | |
| Door Tenant | FENNELL, Steven* (2014) | | |
| Academic Member | KEAY, Professor Andrew | | |
| | * Door tenants/Overseas Member | | |
| | | | |
Languages
German Italian Chinese (Mandarin) French