Giselle McGowan > 9 Stone Buildings > London, England > Lawyer Profile
9 Stone Buildings
Offices
9 Stone Buildings
LINCOLN'S INN
LONDON
WC2A 3NN
England
Giselle McGowan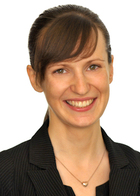 Position
Giselle McGowan has a commercial chancery practice with a particular emphasis on insolvency, property and indirect tax litigation.
Prior to joining 9 Stone Buildings Giselle undertook pupillage and was an employed barrister at Her Majesty's Revenue & Customs Solicitor's Office ("HMRC") in HMRC's Enforcement and Insolvency, Personal Tax and VAT teams.
INSOLVENCY & COMPANY
Giselle is regularly instructed in personal and corporate insolvency litigation including petitions, public and private examinations and applications involving misfeasance, preferences, transactions at undervalue, fraudulent trading, wrongful trading, unlawful dividends, sale of property, proprietary claims, for administration orders, extension of administrations and for injunctions to restrain presentation of petitions. Recent work includes:
Acted for the applicant in an application for permission to bring proceedings against her former trustee in bankruptcy post his release pursuant to s.304 of the Insolvency Act 1986.
Successfully acted for joint-liquidators in obtaining a declaration that assets in the name of the company director's wife were held on trust for the company.
Successfully acted for the liquidator in obtaining declarations that the liquidator's appointment was valid and that share purchase agreements prior to her appointment were a sham.
Successfully represented the respondent trustee in bankruptcy in an application to set aside a search and seizure warrant allegedly obtained by fraud and where ownership of the goods seized was disputed.
Successfully applied for a declaration that a winding-up order was a nullity.
Successfully obtained a declaration on behalf of a liquidator that a former company director was guilty of misfeasance and/or breach of duty and that various payments were transactions at undervalue and an order that he compensate the company.
Currently instructed as junior counsel on behalf of a liquidator in a claim against third parties for fraudulent trading.
Regularly acts as counsel for HMRC in the winding-up petition list in the Companies Court.

Giselle is regularly instructed on company and partnership matters including partnership disputes, claims against directors, claims for dissolution, applications to extend time for registration of charges, applications to restore companies to the register and disqualification proceedings. Recent work includes:
Acted as junior counsel in a partnership dispute for the claimant partner, successfully obtaining judgment that he had been wrongfully excluded from the partnership, for dissolution of the partnership and for an account.
Acted as junior counsel successfully defending three directors against disqualification proceedings.
Successfully represented the applicant in an unfair prejudice petition.
LAND & PROPERTY
Giselle regularly advises on and acts in property disputes including proceedings involving renewal of business tenancies, relief from forfeiture, leasehold enfranchisement, TLATA claims, enforceability of restrictive covenants, service charges, possession proceedings on behalf of mortgagees, mortgagors, landlords and tenants, tenancy deposit claims, housing disrepair claims and charging order applications. Recent work includes:
Instructed as junior counsel for the successful respondent landlords in an appeal to the Supreme Court against a finding that the landlords were not liable for nuisance caused by their tenants.
Successfully instructed on behalf of the long leaseholders in an application for a vesting order in a leasehold enfranchisement claim where one landlord could not be located and the other opposed the making of the vesting order.
Successfully represented the co-owner wife in a TLATA claim by an executor of her co-owner husband's will seeking possession and sale of property where the claim was dismissed in its entirety.
COMMERCIAL
Giselle regularly advises on and acts in commercial disputes. Recent work includes:
Acting for the Respondent in an appeal against an arbitration award on a question of law and on the basis of procedural irregularity.
Acting for a trustee in a claim for breach of contract within a trust context.
Successfully acted for the defendants in a claim relating to a last minute "cancellation" by a wedding venue involving allegations of breach of contract, negligence and fraudulent misrepresentation.
TAX
Prior to joining chambers Giselle worked for HMRC Solicitor's Office in the Personal Tax Advisory and VAT Advisory teams advising on a wide range of matters such as the direction of a supply of services by intermediaries in the insurance industry for VAT purposes, the treatment of trust assets for Capital Gains Tax purposes, taxation of payments upon termination of employment and taxation of employer-financed retirement benefits schemes. Since joining Chambers Giselle has continued to advise on and draft pleadings in tax matters, in particular indirect tax, and to act in appeals to the FTTT and UT. Recent work includes
Acted for HMRC in an appeal relating to whether sums received by the Appellant and rebated to its branches were consideration for taxable supplies or sums collected as agent for its branches and, within that decision, whether the Appellant's branches were independent from the Appellant so as to be 'persons' in their own right for the purposes of VAT.
Drafted the Grounds of Appeal and skeleton argument for an appeal to the UT against the FTTT's dismissal of an appeal against a decision not to amend the taxpayer's EDR on the ground that no person acting judicially and properly instructed as to the relevant law could have reached the FTTT's conclusion. HMRC ultimately withdrew its opposition to the appeal and reversed their original decision.
Acted for the taxpayer in a seven day appeal against a VAT assessment raised on the basis that the relevant transactions were connected to a fraudulent tax loss and/or that the transactions had not taken place.
Acted for the taxpayer in an appeal against a VAT assessment concerning whether supplies were a single composite or separate supplies.
Acting in applications for permission to appeal assessments and/or penalties out of time.
Drafted statements of case in appeals against a refusal to refund import duties, a refusal to accept an error correction notice in respect of over-declared output tax, a decision to cancel a VAT registration and a decision relating to the classification of services within a property development project for VAT purposes.
Career
Called 2011, Lincoln's Inn. Pupil, HM Revenue and Customs, 2011-2012; barrister, 2012; 9 Stone Buildings 2013-present.
Memberships
Chancery Bar Association
Insolvency Lawyers Association
The Honourable Society of Lincoln's Inn
Education
St Michael's Catholic Grammar School; The University of Sheffield (2007, BA, Politics and Philosophy); The College of Law (2010, Graduate Diploma in Law; 2011, Bar Professional Training Course; 2011, LLB Law).
Leisure
Rock climbing.
Top Tier Firm Rankings
Firm Rankings