Set Profile > Chambers of Andrew Trollope QC and Richard Christie QC > London, England
Chambers of Andrew Trollope QC and Richard Christie QC
Offices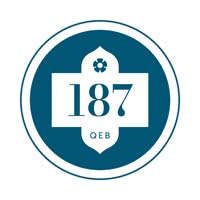 Chambers of Andrew Trollope QC and Richard Christie QC
187 Fleet Street Chambers
187 FLEET STREET
LONDON
EC4A 2AT
England
Chambers of Andrew Trollope QC and Richard Christie QC > The Legal 500
Rankings
'A strong set for serious crime', 187 Fleet Street Chambers covers a mix of work at all levels, including both prosecution and defence instructions. Simon Mayo QC prosecuted a man who was convicted of murdering a youth worker by ramming his car, then exiting the vehicle to attack him with combat knives. Turning to the juniors, Avirup Chaudhuri represented an author who was tried for and acquitted of a Malicious Communications Act offence for self-publishing a book making various claims about her sisters' treatment of their mother, and admitting she poisoned her sister's Jerusalem artichoke crop.
Ranked: Tier 3
Ranked: Tier 3
Ranked: Tier 3
Ranked: Tier 3
Ranked: Tier 3
Ranked: Tier 3
187 Fleet Street Chambers specialises in general crime and fraud work. In recent news, Mozammel Hossain took silk in 2019 and Maria Dimmock has been appointed the new chambers general manager. The six-strong clerks' room is led by senior clerk John Pyne. Offices in: London
Chambers of Andrew Trollope QC and Richard Christie QC >
Firm Profile
187 Fleet Street is a leading set specialising in criminal and regulatory work, providing representation at every level for the prosecution and the defence, in both publicly and privately funded instructions.
Many members of chambers can also be instructed directly through the Public Access Scheme.
A key strength of 187 Fleet Street lies in the breadth and depth of experience of its members who are regularly instructed in high profile and leading cases. The set has gained a reputation for excellence in its advocacy and advisory work, offering a first class service to professional and lay clients alike.
Chambers has particular expertise in serious fraud and white collar crime, as well as homicide, terrorism, sex offences, revenue cases, money laundering and all forms of serious organised crime. A wealth of experience is also offered in many areas related to the criminal law, and specialist representation is offered in respect of VAT tribunals, police discipline, professional regulation, Trading Standards, Courts-Martial, judicial review, parole board hearings, mental health reviews, prison law, health and safety, sports law, inquests, extradition, human rights, licensing, DVSA (formerly VOSA) and all road traffic related matters.
Members of 187 Fleet Street prosecute at all levels for the Crown Prosecution Service, HM Revenue & Customs, the Serious Fraud Office, the Financial Conduct Authority, Local Authorities and Government Departments. Chambers has a number of Counsel who have been appointed to the Attorney General's List and it conducts cases on behalf of the Department of Business, Innovation and Skills, the Department of Work and Pensions and the Health and Safety Executive.
There are five clerks, an administrator, a general manager and a two fees administrator. Please refer to the website for more information.
WORK UNDERTAKEN
Corporate Crime & Serious Fraud: Cases include those involving market rigging in share issues and takeovers, cartels and price fixing, advance fee, high yield investment/ponzi and 'boiler room' frauds, fraudulent trading/Phoenix, money laundering/confiscation, MTIC cases involving a wide web of contra trading companies, off shore finance institutions and offshore banking evidence, VAT/excise evasion and revenue cases. MTIC/ diversion cases include: Operations Vitric, Venison, Vex, Carina, Campaign, Domic, Tulipbox (carbon credits) and Devout. Other fraud cases include: the Cheney pension fraud, the Dome fraud, Ikea fraud/corruption case, SFO prosecution of 'Lord' Edward Davenport, SFO Pharmaceutical cartel case, R v Peter Storrie (Harry
Redknapp case), R v Henderson, Operation Amazon (HMRC's largest ever case) and Operation Tidworth (FCA prosecution)
Members of 187 Fleet Street also have specialist knowledge and experience of acting both for the Revenue and the taxpayer before the VAT Tribunal and the High Court.
Serious Crime: Murder, serious sexual offences, including a large number of historical cases, large scale drugs conspiracies, conspiracies to import and supply extremely large volumes of class A drugs, offences against the person, terrorism offences, bribery and corruption. Cases have included the Joss Stone murder plot; R v Ian Watkins and others (involving lead singer of the Lostprophets); R v Davis (Conspiracy to hack SOCA and News International); R v Donovan ('Good Samaritan' case during the London riots); R v Connors (first ever modern slavery trial); terrorist conspiracies to murder (Heathrow and transatlantic flights); the fertiliser bomb plot (Operation Crevice); the Tonbridge Securitas robbery; the murder of the private eye, Daniel Morgan, which is linked to the News of the World phone-hacking case, the Stephen Lawrence case and alleged police corruption, R v Abrams (attempted murder of George Harrison), R v Tovey (Oxford bomber), successful defence of Headmaster and businessmen charged with historical sexual offences including incest, R v Rafiq (defending in the first ever prosecution of any end user of trafficked labour in the UK), R v Bergin and others (attempted murder/aggravated burglary of millionaire businessman shot in his own home), R v Rooney (vast modern slavery trial)
R v Dr Ian Paterson, prosecution of the 'rogue surgeon' who performed unnecessary mastectomies on patients.
R v Khalid Ali (terrorism-'Taliban bomber')
Members of chambers have been appointed to review 'Rough Justice'/historic appeal cases and have particular expertise in this area. They have been engaged to act on behalf of both prosecution and defence in such cases, including receipt of instructions on a Direct Access basis. They have also regularly been instructed by the Criminal Cases Review Commission in judicial reviews of the Commission's refusal to refer cases to the Court of Appeal, including in the cases of Jeremy Bamber and Kenneth Noye.
Professional Regulation: A number of members of Chambers have been instructed by, or have represented regulated persons before, various regulatory bodies including ACCA, NMC, GDC and GMC. Members are also experienced at representing professionals and military personnel accused of serious offences.
Sports: Members of Chambers have represented individuals before the British Horseracing Authority, the British Judo Association, the Rugby Union Disciplinary Tribunal, England & Wales Cricket Board and represented Peter Storrie in the Portsmouth Football Club case which was in relation to allegations that key officials at Portsmouth football club manipulated the sale and transfer of players so as to minimise payments to HMRC.
Public Inquiry Work: Members of Chambers are instructed in the Pitchford Inquiry into Undercover Policing.
Editor of the Criminal Appeal Reports
INTERNATIONAL Bengali, Hindi, Punjabi, French and German are spoken. Counsel have also appeared in other jurisdictions such as the Cayman Islands and been admitted to the Bar there.
Main Contacts
| Department | Name | Email | Telephone |
| --- | --- | --- | --- |
| | TROLLOPE QC, Andrew (1971) | andrewtrollope@187fleetstreet.com | |
| | CHRISTIE QC, Richard (1986) | richardchristie@187fleetstreet.com | |
| | JANNER QC, Daniel (1980) | danieljanner@187fleetstreet.com | |
| | MAYO QC, Simon (1985) | simonmayo@187fleetstreet.com | |
| | BARTFELD QC, Jason (1995) | jasonbartfeld@187fleetstreet.com | |
| | CAMMERMAN QC, Gideon (1996) | gideoncammerman@187fleetstreet.com | |
| | HOSSAIN QC, Mozammel (2001) | hossainm@187fleetstreet.com | |
| | REECE, Brian (1974) | brianreece@187fleetstreet.com | |
| | GUEST, Peter (1975) | peterguest@187fleetstreet.com | |
| | RENOUF, Gerard (1977) | gerardrenouf@187fleetstreet.com | |
| | PIGOT, Diana (1978) | dianapigot@187fleetstreet.com | |
| | RIMMER, Anthony (1983) | tonyr@187fleetstreet.com | |
| | HUGHES, Gareth (1985) | garethhughes@187fleetstreet.com | |
| | LACHKOVIC, James (1987) | jameslachkovic@187fleetstreet.com | |
| | LYONS, David (1987) | davidlyons@187fleetstreet.com | |
| | KERR, Christopher (1988) | christopherkerr@187fleetstreet.com | |
| | VANSTONE, Grant (1988) | grantvanstone@187fleetstreet.com | |
| | DAVEY, Kate (1988) | katedavey@187fleetstreet.com | |
| | NEWTON, Andrew (1989) | andrewnewton@187fleetstreet.com | |
| | WOODS, Terence (1989) | terencewoods@187fleetsteet.com | |
| | FITZGIBBON, Neil (1989) | nfitzgibbon@187fleetstreet.com | |
| | HAMILTON SHIELD, Anna (1989) | annahamiltonshield@187fleetstreet.com | |
| | CHAUDHURI, Avirup (1990) | avichaudhuri@187fleetstreet.com | |
| | FITCH-HOLLAND, Andrew (1990) | afh@187fleetstreet.com | |
| | BRIGHT, Rachel (1991) | rachelbright@187fleetstreet.com | |
| | POTTS, Richard (1991) | richardpotts@187fleetstreet.com | |
| | BURRINGTON, Richard (1993) | richardburrington@187fleetstreet.com | |
| | VOLZ, Karl (1993) | karlvolz@187fleetstreet.com | |
| | BAGNALL, Matthew (1993) | matthewbagnall@187fleetstreet.com | |
| | SINGH DOBE, Kuljeet (1993) | kuljeetdobe@187fleetstreet.com | |
| | ALEESON, Warwick (1994) | warwickaleeson@187fleetstreet.com | |
| | KERSH, Daniel | danielkersh@187fleetstreet.com | |
| | HUSAIN, Laureen (1997) | laureenhusain@187fleetstreet.com | |
| | BUTLER, Adam (1997) | adambutler@187fleetstreet.com | |
| | MOSTAFA, Margia (1999) | margaimostafa@187fleetstreet.com | |
| | CLARK, Peter (2000) | peterclark@187fleetstreet.com | |
| | MILROY, Caroline (2000) | carolinemilroy@187fleetstreet.com | |
| | SHARMA, Neelam (2000) | | |
| | PUNJANI, Yasmin (2000) | yasminpunjani@187fleetstreet.com | |
| | O'KANE, Sarah (2001) | sarahokane@187fleetstreet.com | |
| | NASH, Emma (2001) | emmanash@187fleetstreet.com | |
| | BENSON, Judith (2016) | judithbenson@187fleetstreet.com | |
| | BAILEY, Sasha (2002) | sashabailey@187fleetstreet.com | |
| | BAIRD, David (2003) | davidbaird@187fleetstreet.com | |
| | HUGHES, Henry (2003) | henryhughes@187fleetstreet.com | |
| | LEE, Rebecca (2004) | rebeccalee@187fleetstreet.com | |
| | HAYHURST, Ben (2004) | benhayhurst@187fleetstreet.com | |
| | MORGAN, Matt (2004) | mattmorgan@187fleettsreet.com | |
| | ONALAJA, James (2004) | jamesonalaja@187fleetstreet.com | |
| | KEIGHLEY, Anna (2006) | annakeighley@187fleetstreet.com | |
| | UNWIN, Greg (2008) | gregunwin@187fleetstreet.com | |
| | LAWLER, Donal (2008) | donallawler@187fleetstreet.com | |
| | CHOTALIA, Satya (2008) | satyachotalia@187fleetstreet.com | |
| | DEWJI, Ali (2010) | alidewji@187fleetstreet.com | |
| | WARNER, Harry (2011) | harrywarner@187fleetstreet.com | |
| | FOLARANMI, Timothy (2010) | timfolaranmi@187fleetstreet.com | |
| | MONAHAN, Daisy (2012) | daisymonahan@187fleetstreet.com | |
| | DUNCAN SMITH, Edward (2011) | edduncansmith@187fleetstreet.com | |
| | SETTER, Daniel (2011) | danielsetter@187fleetstreet.com | |
| | EDWARDS, Liam (2014) | liamedwards@187fleetstreet.com | |
| | CAPPER, Gavin (2015) | gavincapper@187fleetstreet.com | |
| | NUTTER, Kathryn (2013) | katenutter@187fleetstreet.com | |
| | HUSSAIN, Vakas (2014) | vakashussain@187fleetstreet.com | |
| | UNDERWOOD, Alfred (2016) | alfredunderwood@187fleetstreet.com | |
| | WORDEN,Tom (2017) | tomworden@187fleetstreet.com | |
Staff Figures
Maria Dimmock - General Manager : John Pyne - Senior Clerk : Theresa Tyler : Steve Parr : Kathryn Powell : Stephanie Shaylor : Reg Harris - Fees Adminstrator : Joanne Haigh - Fees Adminstrator : Emma Gluckstein - Chambers Administrator :
Languages
Bengali Hindi Punjabi French German Spanish
Top Tier Set Rankings
Set Rankings