Richard Christie KC > 187 Chambers > London, England > Lawyer Profile
187 Chambers
Offices
187 Chambers
4th Floor, Queen Elizabeth Building
London
EC4Y 9BS
England
Richard Christie KC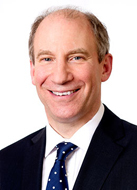 Position
Specialises in all areas of criminal work, particularly serious fraud, murder and cases requiring substantial client care. Expertise in MTIC cases, both criminally and in the VAT tribunal. Recently defended in the hugely complicated historic axe murder of Private Eye Daniel Morgan: linked to the phone-hacking scandal, featured on Panorama and the longest pre-trial legal argument in English Criminal Law. Also prosecuted multimillion pound ten-handed excise fraud featured on ITV programme 'Fiddles, Cheats and Scams'. Both SFO's panels of approved Queen's Counsel (fraud and confiscation). Rough-justice cases and J.R. for Criminal Cases Review Commission. Trained with Touche Ross and Co. Those marked with a (P) below were prosecution briefs: (1) R v X (£40m VAT fraud – extensive PII – D. an informant – acquitted); (2) R v Smith (Murder appeal based on fresh evidence); (3) R v Walpole (conspiracy to import cocaine and cannabis (over one tonne); (4) R v Grady (letters of credit fraud on the Clearing Banks – acquitted); (5) R v Chapman (£16.75m MTIC VAT fraud); (6) R v Piggott (£44m MTIC fraud – off-shore companies. Confiscation and ancillary relief proceedings – RCJ). (P); (7) R v Carine (Appeal – Southend airport conspirators (250kg of cocaine); (8) R v Bush (Appeal – murder); (9) R v Strain (Hydro carbons fraud and confiscation – Northern Irish criminal fraternity) (P); (10) R v Carter (murder trial – complicated forensic evidence – successfully argued that there had been no killing at all – acquitted); (11) R v Duffy (murder – successful diminished responsibility – battered mother to death with hammer); (12) R v Long (Serious fraud/arson trial – target criminal) (P); (13) R v Donnan (£35m MTIC money laundering and confiscation) (P); (14) R v Bodden (Murder – Cayman Islands – acquitted); (15) R v Nevers (Attacks on 9 women) (P); (16) R v Ahmed (Appeal: rape and kidnap – Islamic marriage. LPP, fresh evidence from LPP material); (17) R v Abu and others (3.5 month immigration fraud) (P); (18) R v Tambengwa (Murder and serious sexual offences on child) (P); (19) R v Small (Appeal – historic sexual offences. Conviction quashed. Re trial 2009 – acquitted); (20) R v Mahmood (Appeal – serious sexual offences. Appeal (quashed) – re-trial – 2nd appeal: acquitted); (21) R v Hale (Murder – missing victim. Note "By fire, by sea, by landsite, by acid." Front page Evening Standard and Sky News. Acquitted); (22) R v Rees (Murder, police corruption, 750,000 pp. of material, 5 month abuse of process; 5 previous enquiries. Acquitted); (23) R v Conroy (Ten-handed excise fraud and confiscation– organised crime) (P); (24) R v Briggs (£1bn Cocaine importation, firearms – acquitted); (25) R v Hanson (Conspiracy to murder – contract killing – acquitted); (26) R v Gill (£38m carbon credit fraud); (27) R v Naqshbandi (£6m – crash for cash conspiracy to defraud); (28) R v Dudley (Gross-negligence manslaughter – acquitted); (29) R v Durham (11 x conspiracy to rob CIT vans – 6/11 acquitted – large scale fit up alleged); (30) R v Beck (Murder); (31) R v Mohamoed – (Attempt murder/rape); (32) R v Yearsley (multimillion pound confiscation) (P); (33) R v Tucker (rough-justice appeal – fresh evidence); (34) R v Bensley (£24m MTIC fraud – acquitted).
Career
Called 1986; Inner; QC 2006; Deputy Taxing Master – 2002; Head of Chambers – 2 Pump Court – 2008-2014; Recorder – 2009; chairman of Essex Bar Mess – 2011; joint head of Chambers – 187 Fleet Street following merger with 2 Pump Court – 2014. Publications of note: VHCC Guide 2004.
Languages
German.
Memberships
CBA, South Eastern Circuit, POCLA.
Education
Manchester University (Personal Tutor – Baroness Hale of Richmond)(degrees and qualifications with years attained): LLB (1984) and then Bar finals (1986).
Leisure
Cinema, walking, Scotland.
Lawyer Rankings
(Leading Silks)
Ranked: Tier 1
Richard Christie KC –187 Fleet Street Chambers 'Richard is tenacious and unstoppable in seeking to unearth points in his client's favour.'
(Leading Silks)
Ranked: Tier 3
Richard Christie KC – 187 Fleet Street Chambers 'Richard is a work horse of a barrister, who leaves no stone unturned. He remains caring and compassionate while never taking his foot off the pedal.'
(Leading Silks)
Ranked: Tier 3
Richard Christie KC – 187 Chambers 'Richard is a diligent, articulate advocate with a mind for detail and an ability to absorb huge amounts of information but nevertheless dilute the salient points into a coherent and effective defence strategy.'
Top Tier Firm Rankings
Firm Rankings