Coram Chambers > London, England > Set Profile
Coram Chambers
Offices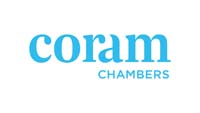 Chambers of Mark Twomey QC and Alison Easton
Coram Chambers
9-11 FULWOOD PLACE
LONDON
WC1V 6HG
England
Coram Chambers > The Legal 500
Rankings
Coram Chambers
remains a '
chambers of choice for complex care proceedings, especially those involving an international element or vulnerable parents. The breadth of knowledge and quality across Chambers is faultless
.' In the Supreme Court case
G v G
,
Mark Twomey QC
acted for the International Academy of Family Lawyers in a case concerning circumstances where rectifying an international child abduction would amount to refoulment under refugee law. The set also has '
some strong junior talent' -
Alexander Laing
is sole counsel in an appeal by a father to the European Court of Human Rights concerning a decision of the Czech family courts to award sole custody of a child to a mother, which is said to be discriminatory based on his nationality and language. In September 2021 rising star
Jack Harrison
 joined from
Deans Court Chambers
.
Alexander Laing
-
Coram Chambers
'
Very solid on his feet and persuasive in his written materials. He is one of the best young or junior barristers for international complex children cases in the Bar. A Queen's Counsel in the making.
'
Ranked: Tier 1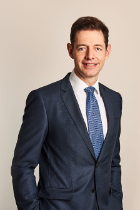 Ranked: Tier 3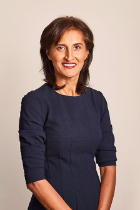 Testimonials
Set 
'It is an incredibly supportive set. It is more of a team than a collection of individuals which is unique. It has a commitment to equal opportunities and diversity that isn't rivalled.'
'Coram Chambers provides quality barristers in the family law field. It is reliable and provides a good service.'
'Coram is a good set without any arrogance. It has good barristers at every level.'
'There is strength and depth which makes this one of the leading chambers in public law family work.'
'Coram is an excellent set with a great many very good barristers. It almost always has someone available even at the last minute and the expertise across the set as a whole means that you can rely on it to provide counsel who is eminently capable of doing the job well. It also offers a lot of really good quality training. '
Clerking
'Hudson Brewer is first-class – he runs a good team, and knows all of his barristers well.'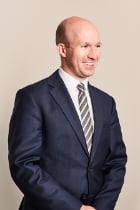 Ranked: Tier 2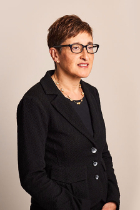 Jacqueline Marks
-
Coram Chambers
'
A sensible barrister who is incredibly thorough with her preparation. Very accessible and flexible to work with.
'
Ranked: Tier 4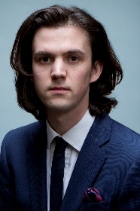 Matthew Richardson
-
Coram Chambers
'
A very analytical barrister. He considers all the angles of a case in great depth, and his advice to clients is delivered in a very succinct and charming manner.
'
Ranked: Tier 4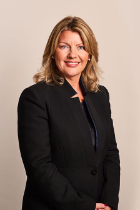 Ranked: Tier 3
Coram Chambers >
Set Profile
Coram Chambers is a leading family law set with a reputation for excellence in advice and advocacy. Members of chambers are regarded as experts in their fields and pride themselves on delivering exceptional client care to both lay and professional clients.
The set: Coram Chambers is one of the country's most prestigious family law sets, and winner of the London 'Case of the Year' at the 2020 Family Law Awards. Led by Mark Twomey QC and Alison Easton, it has a national reputation for providing and delivering excellent advocacy and client care to both lay and professional clients. Coram Chambers has a particularly strong commitment to equality and diversity and are proud to be one of the most diverse chambers in the country. Members of chambers are at the forefront of developments in family law, and appear regularly in leading and landmark cases.
Chambers has strong dedicated teams specialising in contentious child-focussed disputes (involving all aspects of private and public law), international disputes and abduction, financial remedy and property actions (including schedule 1 and TOLATA) as well as more niche areas such as alternative family work, genetics, human rights and cases involving aspects of parental alienation.
To both their lay and professional clients, Coram offers unparalleled depth and breadth of experience. Their reputation has been built on the consistently outstanding quality of their advocacy, the legal acumen and knowledge they bring to every case, and the strength of their negotiation skills. They are known amongst the judiciary and peers for superb, well-judged and robust witness handling and submissions. Members of chambers frequently win national prizes and are widely recognised as experts in their fields; contributing books, articles, podcasts and publications. Coram is proud to have produced some of the country's most highly regarded full time and part time judges.
Members of chambers appear regularly at all levels of court including the Court of Appeal and Supreme Court and have a strong track record in the Court of Protection and the Administrative Courts. In 2019, they appeared in the Supreme court on NY (A Child) and Villiers v Villiers. They have vast experience of all aspects of family law and represent parties at every level of tribunal.
Main Contacts
| Department | Name | Email | Telephone |
| --- | --- | --- | --- |
| Director of Clerking | Hudson Brewer | hudson.brewer@coramchambers.co.uk | 020 7092 3700 |
| Deputy Senior Clerk | David Sadler | david.sadler@coramchambers.co.uk | 020 7092 3700 |
| Deputy Senior Clerk | George Mo | george.mo@coramchambers.co.uk | 020 7092 3700 |
| Practice Manager | Harry Butcher | harry.butcher@coramchambers.co.uk | 020 7092 3700 |
| Practice Manager, Clerk for Court of Protection | Joe Bernard | joe.bernard@coramchambers.co.uk | 020 7092 3700 |
| Assistant Practice Manager | Eleanor Meares | clerks@coramchambers.co.uk | 020 7092 3700 |
| Assistant Practice Manager | Tyler Woodyatt-Butwell | clerks@coramchambers.co.uk | 020 7092 3700 |
| Junior Clerk | Lily Merrigan | clerks@coramchambers.co.uk | 020 7092 3700 |
| Head of Revenue Control | Sue Corkhill | sue.corkhill@coramchambers.co.uk | 020 7092 3700 |
| Senior Fees Clerk | Lucy Wade | lucy.wade@coramchambers.co.uk | 020 7092 3700 |
| Marketing Manager | Rukaiya Bhegani | rukaiya.bhegani@coramchambers.co.uk | 020 7092 3700 |
| Members of Chambers | TWOMEY QC, Mark ( SILK 2017) | | |
| Members of Chambers | EASTON, Alison (1994) | | |
| Members of Chambers | HARRISON QC, SALLY (SILK 2010) | | |
| Members of Chambers | ISAACS QC, ELIZABETH (SILK 2013) | | |
| Members of Chambers | ANCLIFFE QC, Shiva (SILK 2021) | | |
| Members of Chambers | HORTON QC, Michael (SILK 2021) | | |
| Members of Chambers | WILLIS STEWART QC (HON), MARCIA (SILK 2017) | | |
| Members of Chambers | NICHOLES, Cathy (1977) | | |
| Members of Chambers | SEN, Aditya Kumar (1977) | | |
| Members of Chambers | COVER, Martha (1979) | | |
| Members of Chambers | SPRATLING, Anne (1980) | | |
| Members of Chambers | HUDSON, Kate (1981) | | |
| Members of Chambers | GILL, Meena (1982) | | |
| Members of Chambers | MARKS, Jacqueline (1984) | | |
| Members of Chambers | O'BRIEN, Nick (1985) | | |
| Members of Chambers | BHATIA, Divya (1986) | | |
| Members of Chambers | HONEYMAN, Gill (2011) | | |
| Members of Chambers | MITROPOULOS, Georgia (1989) | | |
| Members of Chambers | BULLOCK, Neil (1989) | | |
| Members of Chambers | YOULL, Joanna (1989) | | |
| Members of Chambers | CREGAN, John Paul (1990) | | |
| Members of Chambers | FRY, Neil (1992) | | |
| Members of Chambers | KOTHARI, Sima (1992) | | |
| Members of Chambers | CASEY, Dermot (1994) | | |
| Members of Chambers | KELLY, Siobhan F (1995) | | |
| Members of Chambers | METAXA, William (1995) | | |
| Members of Chambers | LEWIS, Danielle (1995) | | |
| Members of Chambers | FERRIS, Caitlin (1996) | | |
| Members of Chambers | ARCHER, Christopher (1996) | | |
| Members of Chambers | STAMFORD, Susan (1997) | | |
| Members of Chambers | HORSLEY, Nicholas (1998) | | |
| Members of Chambers | JAMIL, Yasmeen (1998) | | |
| Members of Chambers | BEDDOE, Richard (1999) | | |
| Members of Chambers | PEPPER, Judith (1999) | | |
| Members of Chambers | O'SULLIVAN, Richard (2000) | | |
| Members of Chambers | GLOVER, Anne-Marie (2000) | | |
| Members of Chambers | BRANSON, Sarah (2001) | | |
| Members of Chambers | OGUNTAYO, Tosin (2001) | | |
| Members of Chambers | HARPER, Helen (2002) | | |
| Members of Chambers | TAYLOR, Mary-Jane (2003) | | |
| Members of Chambers | CLARK, Georgina (2003) | | |
| Members of Chambers | HILL, Sophie (2003) | | |
| Members of Chambers | SCHOFIELD, James (2004) | | |
| Members of Chambers | MUSTAFA, Hala (2004) | | |
| Members of Chambers | WALSH, Anna (2004) | | |
| Members of Chambers | AMAN, Rosina (2005) | | |
| Members of Chambers | MUSGRAVE, Anarkali (2005) | | |
| Members of Chambers | WILLIAMS, Greg (2006) | | |
| Members of Chambers | YORKE, Richard (2006) | | |
| Members of Chambers | WICKS, Lucinda (2006) | | |
| Members of Chambers | PUGH, Kieran (2006) | | |
| Members of Chambers | RUSHWORH, Georgina (2007) | | |
| Members of Chambers | KANG, Ramanjit (2007) | | |
| Members of Chambers | CHAPMAN, Tracy (2009) | | |
| Members of Chambers | HARRISON, Melissa (2009) | | |
| Members of Chambers | RICHARDSON, Matthew (2009) | | |
| Members of Chambers | ROBERTS, Victoria (2009) | | |
| Members of Chambers | TYLER, Sarah (2009) | | |
| Members of Chambers | CROFT, Caroline (2010) | | |
| Members of Chambers | SHAW, Matthew (2011) | | |
| Members of Chambers | JACKSON, Bianca (2012) | | |
| Members of Chambers | RATCLIFFE, Anna (2015) | | |
| Members of Chambers | GOMERSALL, Hannah (2013) | | |
| Members of Chambers | LAING, Alex (2014) | | |
| Members of Chambers | HABERFIELD, Victoria (2014) | | |
| Members of Chambers | HARRISON, Jack (2015) | | |
| Members of Chambers | QUEEN, Julia (2015) | | |
| Members of Chambers | COOPER, Rachel (2017) | | |
| | MCCARTHY, JOHN-PAUL (2018) | | |
| Members of Chambers | SURESH, Srishti (2018) | | |
| Members of Chambers | WATTS, Sam (2018) | | |
| Members of Chambers | KIRKBRIDE, Olivia (2019) | | |
Barrister Profiles
| Photo | Name | Position | Profile |
| --- | --- | --- | --- |
| | Mr Alexander Laing | Alex accepts instructions in all areas of family law. He has a… | View Profile |
| | Rosina Aman | Rosina Aman's practice covers all areas of family law. Prior to undertaking… | View Profile |
| | Shiva Ancliffe | Shiva is a family practitioner specialising in private law children, removal from… | View Profile |
| | Christopher Archer | Having started out in general common law practice, Christopher has since 1999… | View Profile |
| | Adrian Barnett-Thoung-Holland | Adrian's practice encompasses financial remedies and private disputes regarding children. He also… | View Profile |
| | Richard Beddoe | Richard is a specialist in family law, focusing on private law disputes… | View Profile |
| | Amanda Bewley | Amanda specialises in all aspects of Private and Public Law Children, maintaining… | View Profile |
| | Divya Bhatia | Divya practices exclusively in family work, primarily in financial remedy cases and… | View Profile |
| | Sarah Branson | An accomplished and energetic family law barrister, Sarah specialises in acting for… | View Profile |
| | Neil Bullock | Neil is a children law specialist, and has extensive experience in all… | View Profile |
| | Dermot Casey | Dermot represents all parties in public law and judicial review proceedings and… | View Profile |
| | Tracy Chapman | Tracy has a busy and varied practice in all aspects of family… | View Profile |
| | Georgina Clark | Georgina is an experienced family law barrister who specialises in both children… | View Profile |
| | Rachel Cooper | Rachel has experience in public family law, matrimonial finance, private family law… | View Profile |
| | Martha Cover | Martha has specialised in children law for the last twenty years, and… | View Profile |
| | John Paul Cregan | Paul Cregan has practised exclusively in family law throughout his long career… | View Profile |
| | Caroline Croft | Caroline appears at all levels of the Family Court and has appeared… | View Profile |
| | Alison Easton | Alison is a highly experienced and dedicated family practitioner who specialises in… | View Profile |
| | Caitlin Ferris | Caitlin is an experienced family lawyer with particular expertise in the area… | View Profile |
| | Neil Fry | Neil specialises in family law. Much of his work encompasses complex Public Law (care… | View Profile |
| | Meena Gill | Meena is a specialist family law practitioner who has worked extensively in… | View Profile |
| | Anne-Marie Glover | Anne-Marie is a very experienced, specialist family law practitioner. In public law… | View Profile |
| | Hannah Gomersall | Hannah is developing a busy practice in all areas of family law… | View Profile |
| | Victoria Haberfield | Victoria is developing a practice in all areas of family law, especially… | View Profile |
| | Helen Harper | Helen is an experienced child law specialist. Her practice covers all matters… | View Profile |
| | Sally Harrison | Renowned for her expertise in matrimonial finance and in Schedule 1 Children… | View Profile |
| | Melissa Harrison | Melissa is a family law specialist, highly experienced in all areas of… | View Profile |
| | Sophie Hill | Sophie exclusively practises family law and is instructed in the full range… | View Profile |
| | Gill Honeyman | Gill Honeyman is a specialist in children's law, with particular expertise in… | View Profile |
| | Nicholas Horsley | Nicholas is a highly experienced barrister, specialising in both public and private… | View Profile |
| | Michael Horton | Mike specialises in complex financial remedy cases and in ToLATA disputes (ie… | View Profile |
| | Kate Hudson | Kate started family cases in earnest long before the Children Act, in… | View Profile |
| | Elizabeth Isaacs | Liz is a specialist child law silk and sits as a Family… | View Profile |
| | Bianca Jackson | Bianca has a busy and diverse practice in all aspects of children… | View Profile |
| | Yasmeen Jamil | Yasmeen is an experienced public law children's practitioner covering the broad spectrum… | View Profile |
| | Ramanjit Kang | Family Law Barrister | View Profile |
| | Siobhan F Kelly | Siobhan is a specialist family practitioner and has extensive experience in all… | View Profile |
| | Sima Kothari | Sima is a highly experienced family practitioner specializing in all aspects of… | View Profile |
| | Danielle Lewis | Danielle is a family law practitioner specialising in child law with extensive… | View Profile |
| | Jacqueline Marks | Family law: Over the years Jackie Marks has developed a strong practice… | View Profile |
| | John-Paul McCarthy | Dr. John-Paul McCarthy was a pupil in chambers, before becoming a tenant… | View Profile |
| | William Metaxa | William has specialised in the law relating to children, with an emphasis… | View Profile |
| | Georgia Mitropoulos | Georgia has over 23 years experience as an advocate and practices exclusively… | View Profile |
| | Anarkali Musgrave | Anarkali has a diverse practice; with a particular focus on cases involving… | View Profile |
| | Hala Mustafa | Hala is specialist children law barrister with a broad experience base in… | View Profile |
| | Catherine Nicholes | Catherine originally practised in crime, general civil and family law. She was… | View Profile |
| | Nicholas O'Brien | Nick has an established reputation in both the fields of child and… | View Profile |
| | Richard O'Sullivan | Consistently recommended by The Legal 500, Richard is noted for his skill… | View Profile |
| | Tosin Oguntayo | Tosin is a barrister specialising in all aspects of Family Law including… | View Profile |
| | Judith Pepper | ChildrenCourt of ProtectionInternational | View Profile |
| | Kieran Pugh | Kieran is a specialist children law practitioner acting in both public and… | View Profile |
| | Julia Queen | Julia has a busy practice specialising in the law relating to children.… | View Profile |
| | Anna Ratcliffe | Anna has a busy family law practice at the Bar. Her work… | View Profile |
| | Katy Rensten | Before joining the bar in 2010, Katy practiced as a solicitor and… | View Profile |
| | Matthew Richardson | Matthew has a broad practice spanning all areas of family law. His… | View Profile |
| | Victoria Roberts | Victoria receives instructions on a wide range of family law matters and… | View Profile |
| | Georgina Rushworth | Georgina's practice encompasses all areas of family law relating to both finance… | View Profile |
| | James Schofield | James has been a specialist family law barrister at Coram Chambers for… | View Profile |
| | Aditya Kumar Sen | Aditya Sen is a highly experienced barrister who practices in Indian and… | View Profile |
| | Matthew Shaw | Matthew specialises in Private Client, principally Family Finance and Private Child. He… | View Profile |
| | Anne Spratling | A well-respected and highly-accomplished barrister who has specialised in family law since… | View Profile |
| | Susan Stamford | Called in 1997, Su is a family law barrister who practises primarily… | View Profile |
| | Mary-Jane Taylor | A family law specialist, Mary-Jane practices in all areas, including private and… | View Profile |
| | Mark Twomey | As of October 9th, 2015, Mark Twomey was announced as the new… | View Profile |
| | Sarah Tyler | A specialist family law practitioner, Sarah acts in both public and private… | View Profile |
| | Philip Waller CBE | | View Profile |
| | Anna Walsh | Anna is a compassionate and thoughtful barrister with a wide range of… | View Profile |
| | Lucinda Wicks | Lucinda joined Coram Chambers as a pupil in 2008; following which she… | View Profile |
| | Greg Williams | Overall, his practice is largely finance related, with particular expertise in Trusts… | View Profile |
| | Marcia Willis Stewart | Following a successful career in local government, Marcia trained as a solicitor… | View Profile |
| | Richard Yorke | Richard focuses on providing advice and representation in all areas of children… | View Profile |
| | Joanna Youll | Joanna Youll is a dedicated and highly experienced specialist in family law. She… | View Profile |