CMS Reich-Rohrwig Hainz Rechtsanwälte GmbH > Vienna, Austria > Firm Profile
CMS Reich-Rohrwig Hainz Rechtsanwälte GmbH
Offices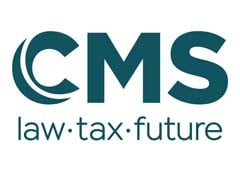 CMS Reich-Rohrwig Hainz Rechtsanwälte GmbH
GAUERMANNGASSE 2
1010 WIEN
Austria
CMS Reich-Rohrwig Hainz Rechtsanwälte GmbH > The Legal 500
Rankings
CMS Reich-Rohrwig Hainz Rechtsanwälte GmbH
excels across the whole gamut of employment-related matters including pensions, anti-discrimination law, administrative criminal law, and EU and cross-border labour law. Domestic and international corporations instruct the firm for representation before courts and in regard to Covid-19 employment cases. Practice co-head
Bernhard Hainz

has extensive experience in matters such as negotiating collective agreements, employment litigation and pension issues. Fellow co-head
Christoph Wolf
is praised by one client for his
'excellent expertise, communication and problem-solving skills.'
CMS Reich-Rohrwig Hainz Rechtsanwälte GmbH
's two-pronged approach is divided into its financing transactions work led by
Günther Hanslik
and its regulatory work led by
Martin Zuffer
. The former includes instructions from financial services providers and, to a lesser extent, from borrowers on corporate, acquisition, real estate and project finance as well as refinancings and restructurings. Cross-border elements are a regular feature in this and are handled in close conjunction with other offices across the firm's network, most notably in the CEE and SEE regions, while English law aspects are routinely covered by Vienna-based
Marcell Clark
. Advising on administrative proceedings, fintech and matters at the intersection with capital markets are typical instructions in the regulatory arena.
Clients can expect 'efficient, centralised transaction management and execution from the corporate team in Vienna' when utilising CMS Reich-Rohrwig Hainz Rechtsanwälte GmbH's international network. The group covers the full range of commercial, corporate and transactional matters, and is particularly active in industries such as consumer products, energy, hospitality, and life sciences, among others. Peter Huber  specialises in privatisations, public takeovers, and corporate governance. He and Rainer Wachter lead the practice, which also includes M&A specialist Alexander Rakosi  and corporate practitioner Johannes Reich-Rohrwig . 'Calm negotiator' Clemens Grossmayer is also noted.
CMS Reich-Rohrwig Hainz Rechtsanwälte GmbH
handles the full remit of construction law, including associated real estate and public law matters, and is equally well placed to guide clients through sector-specific disputes. Its contentious work covers litigation and arbitration and is underpinned by team head
Nikolaus Weselik

's additional experience as an arbitrator. In the non-contentious space, the team routinely advises developers, investors, employers and construction companies on construction contracts and various project development-related issues as well as subsequent real estate transactions. While hotel sector work constitutes an area of particular expertise, translating into regular instructions from hotel operators and owners, the team has also been active in various other sectors including residential, logistics, retail, telecoms, infrastructure and energy.
Thomas Hamerl
 is the key contact for infrastructure projects and PPPs.
CMS Reich-Rohrwig Hainz Rechtsanwälte GmbH
combines its litigation capabilities with expertise in criminal proceedings, while, thanks to the specialism of individual team members, the group also covers matters at various other intersections. Dispute resolution and insurance law team head
Daniela Karollus-Bruner
 has recently handled several warranty and damage claims, among other matters, while
Johannes Reich-Rohrwig
is best known for his strong background in corporate and M&A on one hand, which leads to regular instructions on shareholder and post-merger disputes, and for his private client work on the other. The team's client base spans various sectors including finance, insurance, automotive, retail, construction and manufacturing.
CMS Reich-Rohrwig Hainz Rechtsanwälte GmbH
's team is
'very responsive and always target-oriented, with the ability to think outside the box'.
  Led by
Bernt Elsner
and
Dieter Zandler
, the practice covers the whole range of competition matters, ranging from merger control and private enforcement to compliance and claims proceedings. With growing importance for the Austrian market, foreign direct investment is another area of focus of the department. Elsner is particularly knowledgeable in relation to bid rigging, while Zandler regularly represents clients in proceedings before Austrian and European authorities.
The practice at CMS Reich-Rohrwig Hainz Rechtsanwälte GmbH offers all-inclusive IP advice and represents clients in contentious IP matters, some of which have been landmark cases. This includes unfair competition claims, trademark infringement and enforcement litigation, as well as various patent law matters such as licensing or patent ownership disputes. Egon Engin-Deniz, who draws on a broad range of expertise heads the intellectual property and media law department in Vienna. Gabriela Staber acts primarily for clients in regulated sectors such as life sciences. She is dual qualified in Austria and in the states of New York and Massachusetts.
High-net-worth individuals and families, company owners, senior management, and family businesses benefit from
CMS Reich-Rohrwig Hainz Rechtsanwälte GmbH
's ability to cover the whole legal spectrum of matters relating to private clients starting from corporate and tax law to property and succession law. With a focus on cross-border work, the team also advises trusts and private foundations. Practice head
Johannes Reich-Rohrwig
is experienced in a host of private client matters including wills, corporate wealth succession and foundations. In addition, he represents clients in statutory inheritance share litigation and inheritance disputes.
Clients from the public sector, private investors, development companies, banks and financial institutions regularly instruct
CMS Reich-Rohrwig Hainz Rechtsanwälte GmbH
on questions of energy, climate change, infrastructure, and projects. The firm's infrastructure and projects group and the energy and climate change group collaborate to jointly work on matters in this area. The practice advises on the full range of project development with a particular focus on social infrastructure, renewable energy as well as life sciences and healthcare, among others. Property and construction law specialist
Nikolaus Weselik

, energy and climate change expert
Thomas Hamerl
, and public procurement head
Bernt Elsner
are the key contacts.
A leading practice in the public procurement sphere,
CMS Reich-Rohrwig Hainz Rechtsanwälte GmbH
advises clients on the full spectrum of procurement procedures and related litigation, with particular strengths in the healthcare and infrastructure sectors. National and large cross-border PPP projects form part of the team's portfolio. Construction, TMT, transport, and waste management are other areas where the firm is routinely active. 
Bernt Elsner
is the global head of the CMS public procurement practice group and has longstanding experience in matters including tender proceedings, procurement litigation and compliance.
Robert Keisler
and
Thomas Hamerl
are also noted for their expertise in this area.
The public law practice group at
CMS Reich-Rohrwig Hainz Rechtsanwälte GmbH
focuses on advising clients on matters pertaining to trade law, EU state law, public and industrial plant construction and commercial law as well as regulatory law. The team, which is headed by
Bernt Elsner
and
Robert Keisler
, is also involved in disputes before administrative authorities and courts. Keisler's expertise in this area spans sectors such as healthcare, construction, logistics and tourism, while his work has also most recently included matters related to Covid-19. State aid and administrative and constitutional court proceedings are among Elsner's specialisms.
CMS Reich-Rohrwig Hainz Rechtsanwälte GmbH
has been particularly active assisting international banking syndicates with the issuance of bonds but has also provided advice on EMTN programmes, script dividend schemes and regulatory matters. Thanks to its multidisciplinary approach, the group is also well versed in matters at various intersections such as finance. The promotion of payment services (PSD2) expert
Philipp Mark
to partner in May 2021 is testament to this approach, as is team head
Martin Zuffer
's set of expertise, which extends to corporate law and private equity.
The practice at
CMS Reich-Rohrwig Hainz Rechtsanwälte GmbH
offers its clients a range of support, advising on regulatory compliance and risk mitigation. The team's expertise also covers data subject complaints, regulatory investigations and cyber incident responses. Of note is CMS Breach Assistant, a legal tech tool that guides clients in case of a data breach. Managing partner
Johannes Juranek
 has in-depth expertise in GDPR implementation while senior associate
Johannes Scharf
 contributes a solid technical background and associate
Klaus Pateter
specialises in tech start-ups.
CMS Reich-Rohrwig Hainz Rechtsanwälte GmbH
provides full-service restructuring and reorganisation assistance, which is routinely multidisciplinary in nature, including banking and finance, employment, corporate, tax and contentious elements.
Daniela Karollus-Bruner
 is the key contact for insolvency-related dispute resolution and assists creditors, debtors and investors with the enforcement of claims and the defence against personal liability claims, among other issues. She jointly heads the practice with banking and finance expert
Günther Hanslik
, who has recently advised on distressed and non-performing loans.
The tax practice at
CMS Reich-Rohrwig Hainz Rechtsanwälte GmbH
has recently been particularly involved in advising on tax issues surrounding state aid, rent reductions, and tax risks related to home offices. Identification and avoidance of tax risks as well as restructurings, fiscal crime law, and private clients are part of the firm's advisory activities. Practice head
Sibylle Novak
is
'reliable and has exceptionally good analytical capacity'
and has longstanding experience in national and international tax law. She assists with tax optimisations of transactions, M&A-deals and the tax aspects of private foundations, private equity and venture capital.
The technology, media and telecoms department at CMS Reich-Rohrwig Hainz Rechtsanwälte GmbH handles matters covering topics such as fintech, licensing agreements, e-commerce, and regulatory issues. The firm counts large international corporations including Sky and Universal Edition among its clients. Johannes Juranek heads the department and is regularly involved in TMT litigation, as well as data protection and commercial matters. Egon Engin-Deniz and Gabriela Staber are also noted for their expertise in this field in addition to strong experience in the realm of IP.
CMS Reich-Rohrwig Hainz Rechtsanwälte GmbH
's arbitration capabilities are twofold with co-head
Daniela Karollus-Bruner
as the main contact for party counsel mandates and co-head
Johannes Reich-Rohrwig
receiving regular arbitrator nominations in post-M&A proceedings and disputes over the termination of contracts and agreements. Much of its recent party counsel work pertains to construction projects and construction contracts respectively.
CMS Reich-Rohrwig Hainz Rechtsanwälte GmbH
demonstrates particular strength dealing with matters at the intersection between real estate and construction, which is also where team head
Nikolaus Weselik

's expertise lies. Typically, this leads to instructions on the sale and acquisition of real estate and plots of land marked for construction on the one hand, and lease and tenancy-related matters on the other. Much of its recent work in the latter space pertains to Covid-19-related lease agreements and tenancy disputes. Instructions span various asset classes with particular expertise in the hotel sector. The firm is a Ökoprofit company certified by OekoBusiness Vienna which is testament to its commitment to improve its environmental balance sheet.
The team at
CMS
leverages the firm's global network to act for multinational clients across the banking, energy, automotive, IT, healthcare and life sciences sectors on a range of regulatory, commercial and transactional mandates, from mergers and capital markets matters to employment, competition and antitrust issues. Based in the Skopje office,
Marija Filipovska
has experience in project financing, corporate matters, as well as the privatisation of banks, while
Radivoje Petrikić
is based in the firm's Belgrade office and specialises in M&A transactions and development projects throughout the Central and Eastern Europe (CEE) region.
CMS Reich-Rohrwig Hainz Rechtsanwälte GmbH >
Firm Profile
CMS Reich Rohrwig Hainz is one of the leading firms in Austria and Southeast Europe, founded in Vienna in 1970. The firm provides full-services legal and tax advice in the CEE/SEE region with more than 340 staff members in Vienna and 10 further offices in Belgrad, Bratislava, Istanbul, Kyiv, Ljubljana, Podgorica, Sarajevo, Skopje, Sofia and Zagreb.
Its expertise extends across the full range of commercial law and the firm's ability to combine legal specialisations with a thorough knowledge of markets and industries requiring specific expertise puts it in a position to serve clients as reliable long-term partners in all legal matters. 
The firm is a member of CMS, making it part of an organisation of more than 4,800 lawyers and tax advisors at more than 70 offices in over 40 countries worldwide. 
For more information, please visit cms. law
Staff Figures
Number of lawyers : 4500+ At this office : 80+
Languages
Bosnian Bulgarian Croatian English French Georgian German Italian Polish Romanian Russian Serbian Slovakian Slovenian Spanish Turkish Ukrainian
Memberships
World Law Group (WLG)
Other
Contact : Johannes Juranek
Legal Briefings
Doing business in the UAE

CMS's John O'Connor and Harkee Wilson discuss the challenges and issues businesses face operating in the UAE and investigate some of the recent changes in the business environment.