BLP > San Jose, Costa Rica > Firm Profile
BLP
Offices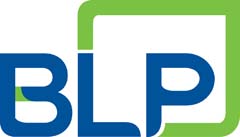 BLP
BLP BUILDING, VÍA LINDORA BUSINESS CENTER
SANTA ANA
SAN JOSÉ
Costa Rica
BLP > The Legal 500
Rankings
Regional firm 
BLP
continues to be a key leader in banking and finance, advising international financial institutions on high-value, cross-border transactions. Led by the '
attentive
' 
Vivian Liberman
, who has expertise in advising multilateral financial institutions, and financial regulation specialist
Andrés López
, and supported by capital markets authority
Julio Castellanos
, the team acts for such top-shelf clients as the International Finance Corporation, Total Leasing Finco, the US International Development Finance Corporation, Gencom Group and Banco Nacional de Costa Rica. The group's client portfolio spans a broad range of sectors, including financial services, real estate, investment, aviation, and software and SaaS. The team's wide-ranging expertise extends to credit facility agreements, the structuring and negotiating of loan agreements, diversified payment rights securitisations, due diligence processes, and regulatory matters.
Since publication
, the firm has further strengthened the team with the hire of
Rodrigo Cubero
as senior counsel (effective, July 2022); a former President of Costa Rica's Central Bank (2018-22), his previous experience includes over a decade spent in senior positions at the IMF.
Practice head(s):
Vivian Liberman; Andrés Lopez
Testimonials
'BLP is a firm that has excellent customer service and specialised personnel in the fields of law where they practise. The banking practice offers a quality service.'
'A team with a lot of experience in structuring and negotiating complex loans. They are always available and are a true ally in pushing transactions to a close. They are also excellent in collection processes, and highly knowledgeable about the legislation and jurisprudence to achieve successful collection and enforcement.'
'This team is made up of very high-level lawyers. The team members enjoy not only a high academic level but also recognised experience in each of the areas in which they work. We are pleased to receive such a high-quality service, which is generally provided through the participation of a group of lawyers with different specialties, which makes it possible to obtain comprehensive solutions from various points of view.'
'They are usually very prompt and responsive, and follow up on matters out of their own initiative.'
'Andrés Lopez and Vivian Liberman are attentive to the needs of a development finance organisation and well connected in the local business community. Julio Castellanos is also good.'
'The team stand out for their availability. They have an excellent bench. If one lawyers is not available, they can call upon any other member of the team, who will be completely up to date and able to advise and answer questions in the best way. This is important so as not to lose continuity and not to hinder processes and delay closing deals.'
'What makes the team unique is the client service. They are always available and focused on keeping deals flowing smoothly.'
Key clients
International Finance Corporation (IFC)
Agence Française de Développement (AFD)
Total Leasing Finco
Portafolio Inmobiliario
US International Development Finance Corporation (DFC)
Gramercy Funds Management
3Pillar Global
Gencom Group
Banco Nacional de Costa Rica
Deutsche Investitions und Entwicklungsgesellschaft (DEG)
Work highlights
Assisted the IFC with an agreement for the financing of $12m for infrastructure renovation projects in the Costa Rican capital.
Advised Agence Française de Développement (AFD) on its €137m credit facility to the Republic of Costa Rica.
Advised Total Leasing on the purchase of an important part of the portfolio of leased vehicles and equipment from Grupo Kineret.
BLP remains the go-to adviser for such high-profile multinationals as Microsoft and Pfizer, assisting with day-to-day compliance matters involving the establishment of antitrust programs and the implementation of global policies in accordance with domestic law.  An experienced team led by 'very responsive' anti-corruption expert Juan Carlos Tristán advises clients on detailed risk assessments, ethics due diligence and internal investigations in a wide range of sectors, including telecoms, hospitality, pharmaceuticals and real estate. The group is backed by consumer protection and antitrust authority Uri Weinstok, environmental health and safety specialist Mauricio Salas, and associates Ximena Martin, Maricruz Ortiz and Alejandro Rojas.
Testimonials
'The combination of knowledge and experience adds value for in-house attorneys. The team has extensive knowledge of compliance issues, highlighting anti-corruption, anti-money laundering and antitrust matters. This puts it above the rest of the offices.'
'In terms of compliance, there are few teams that have such specialised and deep knowledge as BLP. This, together with their dedication to the good client service that has already become synonymous with the firm, makes them one of our main advisers on the subject.'
'The team led by Juan Carlos Tristán is very professional and provides straight-to-the-point advice when dealing with applicable anti-corruption laws and other long-arm statutes in Costa Rica.'
'Juan Carlos Tristán is very responsive and provides solid and concise advice.'
'Juan Carlos Tristán from BLP is my first point of contact for Costa Rica anticorruption and investigation matters. He has a solid understanding of the corruption issues facing our clients and is a good partner for a practice like mine in Latin America. I would also add that when I have requested support in other countries in Central America, he has very quickly been able to recommend colleagues from the other offices.'
'The team stand out for their experience and up-to-date knowledge on compliance issues. They differ from other firms in that their contribution goes beyond advice – they constantly communicate with me to comment on regulatory changes, trends, initiatives and so on. In this regard, Juan Carlos Tristán and Uri Weinstok are outstanding in supporting in-house lawyers and help create value in the compliance function.'
'What makes the team unique is its knowledge regarding third party and Foreign Corrupt Practice Act issues.'
Key clients
Microsoft
Pfizer
Bosch
Aspen
Laticrete
Globalvia
Isthmus
Florida Ice & Farm
Cuestamoras
Siemens
Liga Agricola Industrial de la Caña (LAICA)
Colgate-Palmolive
Work highlights
Providing day-to-day advice on compliance matters to Microsoft's local operations, mainly in connection with interactions with government officials.
Providing day-to-day advice on compliance matters to Pfizer, specifically in connection with institutional sales and the organisation of events involving government officials in the region.
Assisting Aspen with an annual compliance review in connection with its operations in Costa Rica and providing advice on compliance matters.
Praised by clients for its 'excellent availability' and 'great technical knowledge', the powerhouse team at regional firm BLP continues to lead in corporate and M&A matters. The group utilises advanced auto-diagnostic tools to assist national and multinational clients with assessing which issues are applicable to their matter, such as corporate compliance, real estate compliance, and restructuring. The team, led by founding partner David Gutiérrez (who divides his time between the San José and Madrid offices) and business law expert Adriana Castro, maintains an impressive client portfolio that includes household names such as Amazon, Pfizer, Microsoft, PepsiCo, Colgate, and Uber, and spans a broad range of sectors, among them retail, telecoms, aviation, logistics, and real estate. The team is backed by free trade zone specialist Adelina Villalobos, Andrea González, who advises on the real estate and hospitality sectors, founding partner Luis M Castro, compliance and anti-corruption authority Juan Carlos Tristán, and banking and finance partner Vivian Liberman.
Practice head(s):
David Gutiérrez; Adriana Castro
Testimonials
'Excellent availability. Great technical knowledge, especially in matters relating to free trade zones and customs.'
'The partners have experience in conceptualising and structuring deals and not just in the legal aspects. This is helpful in terms of their ability to recommend a strategy.'
'They understand the legal aspects of the matter, but also the business side. Their advice doesn't just meet the legal criteria, but also covers commercial issues and the structuring of the deal. Luis Castro, Adriana Castro and Catalina Soto are the standouts.'
'A dynamic, well-prepared and very responsible team.'
'Andrea Gonzalez knows her field very well. She solves problems and proposes several solutions, not just one.'
'Their attitude to client service, permanent availability, and level of responsiveness are remarkable. Likewise, their answers are always very practical and they search for an ideal business solution, with a high dose of creativity.'
'The team's pragmatism and knowledge of the industry and the client's business is key. The fact that they work as a team and have so many different experts allows them to provide rapid, high-quality responses. They are always available to take calls and work whenever necessary. In particular, David Gutiérrez provides us with highly intelligent advice with the aim of making a deal. This is very valuable.'
'The level of service at BLP is exceptional. They have extensive knowledge of the deal, our business and its requirements. Their sense of empathy and urgency means they react efficiently and effectively to all of our requests for assistance, no matter how complex the matter is. The firm's ability to provide services in various countries in the region adds a lot of value to its local operation. It is a multi-disciplinary team with great communication and coordination. The interaction between the different members of the team is always fluid and efficient.'
Key clients
3Pillar Global
Aptean
Cornershop
Bekaert
Herman Miller
Accenture
Netafim
Uber
Airbnb
Siemens
Pfizer
Amazon
Work highlights
Advised 3Pillar Global on the acquisition of Costa Rica-based software development firm Isthmus Software and its foreign subsidiaries.
Advised Mobility ADO on the acquisition of the total capital stock of transportation company Tica Bus.
Advised Ufinet on the cross-border corporate restructuring of its maritime cable division.
Working to 'high standards of excellence', the powerhouse dispute resolution team at BLP remains a leader in the field, assisting regional and multinational companies engaged in high-value, cross-border disputes. Led by 'extremely dedicated' litigation authority Mauricio Salas, and supported by director Robert Morales, who specialises in administrative proceedings, and special counsel Alejandro Rojas, a civil liability expert, the group represents clients from a broad range of sectors, such as pharmaceuticals, agribusiness, telecoms, hospitality and construction. The team handles the full spectrum of disputes, including product liability cases, criminal proceedings, consumer protection cases and shareholder disputes, with expertise in arbitration and mediation in addition to litigation.
Testimonials
'Mauricio Salas has extensive knowledge and is extremely dedicated. He and his team work to high standards of excellence.'
'They are very responsible and serious. They are also very complete in their coverage. They have experts in many areas that are often not available in the market in a single firm.'
'I am impressed by the technical ability and the deep academic knowledge of Alejandro Rojas, Mauricio Salas and Robert Morales.'
'This litigation practice stands out for its bandwidth and diversity. I know other firms with good trial lawyers in criminal or labour cases, for example, but as far as I know only BLP has specialists across the full spectrum of litigation relevant to companies – it has good litigators in tax, administrative, environmental, IP and labour cases. It is a full-service practice.'
'They are technically very solid lawyers and are used to representing large companies. They are also very responsible. Litigation in our country can last up to ten years, and with BLP you can be confident that they will not forget or lose interest in the case despite the passage of time.'
Key clients
Kani
Millicom – Tigo
Gencom
Grupo Pelón
Repretel
Work highlights
Represented Kani, one of the biggest bean producers in the country, in multiple civil and criminal proceedings.
Acted for Millicom in a case involving a breach of contract dispute with a Major League soccer team.
Acting for Gencom Group in civil and criminal proceedings to safeguard the real, economic and administrative concession rights of various companies owned by the client in Costa Rica.
The environmental team at BLP takes a multi-disciplinary approach to assisting clients in both the public and private sectors. Led by 'highly experienced litigator' Mauricio Salas, the group represents a portfolio that includes international clients such as Uber, Kraft and Medtronic, and spans a variety of sectors, ranging from tourism and food to transportation and medical. The group provides a full range of services, advising on obtaining environmental permits, securing concessions for the usage of natural resources, keeping clients up-to-date on governmental safety requirements, and representing clients in complex litigation before the civil, criminal and administrative courts. The team is supported by business law expert Andrea González and associate Luis Palacios, who is an environmental specialist.
Testimonials
'What I like about this practice is that they have realised that environmental health and safety services must be provided in an interdisciplinary way.'
'Mauricio Salas also has a background in environmental management. He has a multi-disciplinary approach and is also a highly experienced litigator. Associate Luis Palacios is a young man with great promise.'
'The BLP team are very professional and know the environmental legislation very well. The team members are very available and they have specialised personnel in different areas (such as water or tax law). In our particular case, Mauricio Salas is the lawyer who has been working with us for almost 15 years, and he is an excellent professional.'
'BLP is distinguished by having a multi-disciplinary team that allows situations to be addressed in a comprehensive manner.'
'They offer a personal service and follow-up on matters, not to mention knowledge and professionalism.'
Key clients
Gencom
Medtronic
Cardinal Health
Las Catalinas
Uber
Kraft
Garnier & Garnier
Texas Tech University
Alpemusa
Heredia Public Utilities Company (ESPH)
Work highlights
Advised Gencom on environmental matters related to its operation of most of the Golfo de Papagayo Tourist Project.
Advised Medtronic regarding environmental, occupational health and safety, and food safety compliance.
Advising Cardinal Health's quality and compliance teams for Central America and the Caribbean.
The powerhouse insurance team at BLP is an industry leader, advising high-profile multinational clients. The 'hardworking and solid' group assists with the full range of insurance issues, from insurance contracts to complex litigation and regulatory matters. The team is led by insurance law authority Neftalí Garro and backed by senior associates Juan José López, an insurance regulatory expert, and business law specialist Carlos García, and associates Alberto Bogantes, who handles dispute resolution matters, and Stephanie Garnier. The team's international client roster includes Lloyds, Zürich and Unity Willis Towers Watson.
Testimonials
'When you work with BLP you are part of a team of hardworking, solid advisers. They are my go-to in the region.'
'You can rely on the advice from Neftali Garro and Carlos Garcia. You can trust they will respond when you need them to and you can believe they will fight your corner.'
Key clients
AAP
Zürich
AXA
Unity Willis Towers Watson
Münich Re
Mapfre
ASSA Compañía de Seguros
Travelers
Allianz
Chubb
Work highlights
Acting as legal adviser to the Association of Private Insurers (AAP), assisting with day-to-day regulatory issues.
Advised regional insurance brokerage firm Unity and its shareholders on all aspects of corporate and insurance regulatory law relevant to its acquisition by Willis Towers Watson.
The powerhouse intellectual property team at BLP advises multinational and regional clients on the full range of matters. These include cross-border trade mark portfolio management, the prosecution and enforcement of IP rights, regulatory advice on sanitary regulations, the transfer of IP assets, and the structuring of data management. Led by Giselle Reuben, and supported by Uri Weinstok, who brings additional expertise in competition law to the team, director León Weinstok, who specialises in data protection, and senior associate Anel Aguilar, the group represents such household names as Unilever, Microsoft, PepsiCo and Bayer, drawn from sectors including telecoms, education, manufacturing, automotive, tech, food and finance.
Testimonials
'Uri Weinstock and León Weinstock are knowledgeable, responsive and practical. They really know IP law in Costa Rica and the region well and they are able to get results.'
Key clients
Earth
AR Holdings (Olive Garden)
Purdy Motor (Toyota & Lexus)
Equifax
Biofarma
ADO Mobility
Edwards
Inter-American Development Bank (IDB)
British American Tobacco
Unilever
BAC San José (Bank of Central America)
HBO Go
La Guacamaya
Grupo Boticário
Microsoft
Arizona State University
Bayer
Pepsico
El Arreo
Numar
Laboratorios Ballerina
Amway
Millicom
Incomex
Sony
Work highlights
Assisted Sony with the seizure of 2,000 counterfeit PS4 controllers.
Assisted with the IP aspects of the launch of the HBO Go streaming platform.
Advised Edwards Lifesciences throughout the importation process of bovine tissue from California and Singapore to make heart valves, including assisting with phytosanitary requirements, permits for registration as importers and the issuance of certificates between countries.
The powerhouse real estate and hospitality group at BLP provides one-stop-shop solutions to national and international developers involved in large-scale transactions. The 'very experienced' team's full service includes advising on the acquisition, development, financing, sale and leasing of real estate, contract negotiations and structuring, day-to-day operations, tax planning, free trade zone matters and due diligence. Led by founding partner Luis M Castro, and backed by construction and operation contracts expert Anneth Jiménez, and development specialists Andrea González and Juan Carlos Tristán, the group represents clients in the real estate, hospitality, manufacturing and electronics sectors. With the recent opening of a new office in Las Catalinas, in addition to its presence in Los Sueños, the firm is particularly well placed to handle real estate transactions in Costa Rica's coastal areas.
Testimonials
'The partners are very experienced. They have specialists in every area of law in house.'
'Rapid responses. Lots of experience. They think like business people, not lawyers.'
Key clients
Las Catalinas
WeWork
Garnier & Garnier
Enjoy Group
Portafolio Inmobiliario
Guanacaste Development Corp
Gencom Group
Apple Leisure Group
Desarrolladores 506
Los Sueños Resort & Marina
Inmobiliaria Piedras Blancas
Edward Lifesciences
Coloplast
Lutron
Work highlights
Advised WeWork on its entry in Costa Rica, covering corporate, real estate and free trade zone matters.
Advised Garnier & Garnier on development of land agreements.
Advised the joint venture between Enjoy Group and Garnier & Garnier on the purchase of the Punta Islita Marriott Autograph Collection Hotel.
The 'amazing' labour and employment team at BLP provides multinational clients with the full range of services. These include preventative and corrective advice on labour matters, the management of disciplinary processes, assistance in employment litigation and the handling of extrajudicial negotiations, and the review of employment structures. Led by veteran labour litigator Randall González, and backed by Alexandra Aguilar, who provides training in labour matters, Juan José Montero, who specialises in the employment issues relating to company establishment, and Carla Sánchez, an expert in administrative processes, the group's roster features household names including Amazon, Uber and  Microsoft, covering such sectors as jewellery, tech, retail, education, tourism, sports, hospitality, food and pharmaceuticals.
Testimonials
'This team is an amazing group of lawyers that take very seriously every case they handle. It is a practice with deep reliability and knowledge. They work quickly and are committed to forming strong relationships with the clients.'
'It is a full-service firm, but in the labour area Randall Gonzalez and Carla Sanchez are definitively outstanding lawyers with great dedication to the cases they handle.'
'They are always available.'
'The quality of the team and its excellent availability to assist clients is exceptional. They have specialised knowledge in the field and always provide practical, clear and complete solutions to the company's requirements.'
Key clients
Amazon
Uber
Microsoft
Colgate
Aliaxis
Bosch
Corner Shop
Assa Seguros
Client Services
Avon
Bayer
British American Tobacco
Cardinal Health
Edwards
General Cable (Prysmian)
AR Holdings (Forever 21)
Zoetis
Swaroski
Repretrel
Tetrapak
Work highlights
Advised Amazon on the implementation of remote working processes during the pandemic.
Assisted Microsoft with various dispute resolution matters.
Advised Aptean on complex labour matters relating to the acquisition of Open Systems Adaptable Solutions.
The multi-disciplinary projects group at BLP advises clients at the local and international levels on a diverse spectrum of issues. Such matters include governmental budget issues, tendering processes, public-private partnerships, public procurement, public debt, and project development and finance. The team is spearheaded by founding partners David Gutiérrez and Luis M. Castro, and administrative and government law expert Luis Ortiz. Julio Castellanos, who has expertise in advising multilateral financial entities on the financing of energy and infrastructure projects, is also noted. The team's portfolio includes international financial institutions such as the International Finance Corporation (IF), IADB and Credit Suisse Securities.
Practice head(s):
David Gutierrez; Luis M. Castro; Luis Ortiz
Key clients
International Finance Corporation (IFC)
Inter-American Development Bank (IADB)
Globalvia Inversiones
FMO, OeEB, and Proparco
US Exim Bank
Citigroup Global Markets
Credit Suisse Securities
MPC Capital and ANSA McAL
Globalvia
Work highlights
Advised the IFC on the financing of infrastructure renovation projects in the Costa Rican capital.
Advised Globalvia Inversiones on the structuring of an innovative $350.75m dual offering of international and local project bonds by Autopistas del Sol, which operates the Ruta 27 toll road concession.
Advised the IADB on the regulatory authorisation process as issuer and on the issuance of a bond programme for the anchoring of its Costa Rican currency operations and infrastructure projects.
The tax team at
BLP
advises major multinationals including Uber, Pfizer, Kraft-Heinz and American Airlines. Special counsel and department head
Luis Chacón
has extensive experience in tax litigation, acting for clients in a range of sectors such as real estate, pharmaceuticals, leasing, hospitality, retail and telecoms. Director
Vittoria Di Gioacchino
, senior associate
Isis Ulloa
 and tax consultant
Tatiana Chacon
 are also key contacts. The team advises on asset planning and protection, the tax aspects of corporate restructuring, customs issues, and tax litigation and compliance.
BLP has offices in Costa Rica, El Salvador, Guatemala, Honduras and Nicaragua, and has since opened a representative branch in Spain to expand its offering for international clients. The firm is well known for its strength in cross-border transactions, including M&A and project finance, advising numerous household names. It also covers syndicated loans, fintech and financial regulation, foreign investment and commercial matters, including distribution and franchising agreements. In Costa Rica, Vivian Liberman and Andrés López lead the banking and finance practice, with David Gutiérrez (who is also based in the Madrid office) and Adriana Castro heading the corporate and M&A team. María Inés Arenales is the key name for banking and finance matters in Guatemala, while Luis Ruiz is noted for his corporate and IP expertise. In El Salvador, the corporate and finance practices were bolstered in 2020 by the arrival of the highly experienced Zygmunt Brett, a former Arias partner. Ernesto Rizo leads the corporate and finance practices in Nicaragua, and tax expert Lilian López, Jose Miguel Álvarez and Karla Aguilar are the key names in Honduras, where the firm has significant strength in the energy sector.
BLP >
Firm Profile
BLP is consistently ranked as one of the top law firms in Central America by well-known legal and business rankings. They focus on the firm's culture of client service, as well as the quality of its work. It is also one of the law firms that is referred to by the embassies of the world's largest economies.
The firm's international capabilities extend worldwide. BLP has developed a network of law firms around the world, not only through years of working with some of the leading lawyers in each country, but also through exclusive legal networks in which it actively participates: Meritas (www.meritas.com), the State Capital Law Firm Group (www.statecapitallaw.com) and Interlaw (www.interlaw.org) among other specialized networks. Today, BLP is one of the very few law firms in Central America that works with a true business structure, where all its professionals and staff work together towards a common goal: to satisfy the demands of its clients. BLP's professionals do not simply share costs or a logo; they also share values and principles, all for the benefit of its clients. BLP operates under a series of guiding criteria, which allow it to pursue the total satisfaction of its clients. These are: commitment to quality; commitment to service; ethics; teamwork and cost-consciousness; commitment to leadership and development; talent; and pro bono work.
BLP was founded in March 2003 by a group of lawyers who shared the same view of the practice of law. They were convinced that legal advisors should become true business partners of their clients, especially by providing top legal advice with business sense. Hence the name: Business Law Partners.
Since its opening, the firm has remained loyal to this vision and understood that clients are not only seeking the best legal advice, but also efficiency and business-orientated advice. BLP defines efficient service as one provided with world-class quality, in a timely and cost-conscious manner, while being open to alternative fee arrangements with clients. Consequently, leading multinationals have retained BLP's services, either for one or more transactions, or for their day-to-day needs.
The main international practice of BLP is focused on coordinating legal services in Latin America for its clients. The firm has offices in Costa Rica, El Salvador, Honduras, Guatemala and Nicaragua. BLP has formed a high-quality network of firms in other countries of the Latin American region and in different areas of law for the benefit of its clients.
Other offices
San Salvador – El Salvador; Managua and San Juan del Sur – Nicaragua; Tegucigalpa and San Pedro Sula – Honduras; Cuidad de Guatemala – Guatemala.
Staff Figures
Other fee-earners : 150+ Total staff : 400+
Other
Partners : 33