Jocelyn Paulley > Gowling WLG > London, England > Lawyer Profile
Gowling WLG
Offices

Gowling WLG
4 MORE LONDON RIVERSIDE
LONDON
SE1 2AU
England
Jocelyn Paulley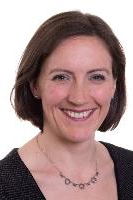 Position
Director
Career
"Jocelyn has an excellent attention to detail, good client communications and I can't fault her on timely delivery of tasks agreed."
Seftton Samuels, November 2014
Jocelyn Paulley helps clients to see the wood for the trees! She has experience on large projects involving multiple vendors working for a customer to deliver a single, on-going service where the challenge is to monitor the big picture (to mitigate risks for the customer) at the same time as marshalling the detail (to ensure that all the individual services dovetail and create a coherent service).
She also helps clients to cut through lengthy negotiations using her knowledge of market practice to get to the end result for clients faster. Her experience negotiating with the IT giants saves clients time when embarking on procurements as she can navigate them away from dead-ends and towards areas where gains can be made or where protection is required. She knows how to work through the complex and unusual licensing structures created by the major software vendors and how to navigate their internal governance process.
Jocelyn can help clients to understand the technical set-up, limitations and reality of IT services. This is key to negotiating IT-related agreements and Jocelyn has a good appreciation of technologies and the industry jargon through regular interaction in the world of tech start-ups and acting for suppliers.
Clients value her pragmatic, commercial approach and ability to work with everyone across a business, as well as maintaining a good relationship with the other side to see negotiations through to the end.
Highlights
Jocelyn's personal highlight was seeing the new M&S.com website launch in February of 2014. She had been closely involved, alongside the in-house team, with the programme that delivered the website (as one of the overall programme's 'channels' for interaction with consumers) over the previous two years and was active in all of the major procurement strands.
The team at M&S delivering the programme was so large that they had taken over a new premise, and it was exciting going there for meetings and seeing the 'real' work being done developing the systems and integrations, with a large count-down clock reminding everyone of the deadline.
Knowing all the hard work that went into the procurement and the long discussions about incentivising behaviours to deliver to M&S's targets, it was thrilling to see the final product.
Clients
Jocelyn's clients include:
customers of IT services, particularly retailers and banks, procuring all manner of software, systems, support, hosting
suppliers and customers of SaaS, cloud, hosted services
data centre operators
connected health suppliers
Experience
Acting alongside in-house legal for a large internal project to revamp logistics and supply-chain software for Arcadia Group. When knitting together different software solutions from different vendors with legacy systems, timing, communication and understanding the landscape and dependencies are critical. By entering into contracts that enabled repeat contracting for scopes of work, we were able to give the business flexibility to contract for what they wanted when they wanted. Our continued involvement meant we could bring lessons learned and known risks from one negotiation into the next to ensure a consistent approach and set of standards requirements across Arcadia's contracts.
Concluding a managed service agreement for a telecoms operator for its backhaul circuits where the financial and accounting structuring drove the structure of the deal and was critical for both parties. By immersing ourselves in the technical detail of the service, we were able to e…
Languages
English