Raposo Bernardo > Lisbon, Portugal > Firm Profile
Raposo Bernardo
Offices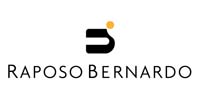 Raposo Bernardo
AV. FONTES PEREIRA DE MELO
EDIFÍCIO AVIZ, N.35, 18TH FLOOR
1050-118 LISBON
Portugal
Raposo Bernardo > The Legal 500
Rankings
Raposo Bernardo
's transport and logistics group has a well-rounded offering, covering both aviation and shipping matters. Clients come to the team for ship and aviation financing, insurance, contract and regulatory issues, among other areas. The team's standout practice is its work for leading companies in the cruise sub-sector, with recent instructions focusing on post-pandemic recovery and return.
Joana Andrade Correia
leads the practice alongside managing associate
Júlio Martins Júnior
, with Andrade Correia leading on multiple domestic and international aviation and shipping restructurings and M&A transactions, and Martins Júnior focusing on commercial and corporate law and financing operations.
Practice head(s):
Joana Andrade Correia; Júlio Martins Júnior
Testimonials
'The capabilities of Raposo Bernardo & Associados that I most admire are several, among which they make difficult and apparently unsolvable problems in simple situations that are well resolved, what they do is perfect, without flaws and without omissions, they make commitments and comply, they give the maximum to provide us the best service, are transparent, clear, ethical and honest. '
'Raposo Bernardo provides us with a legal service of the highest quality, with high sophistication and specialization and always cultivating a relationship of great collaboration with us.'
'Joana Correia is a highly qualified lawyer, for us at the moment the best lawyer you can have in Portugal in the field of transport. She is very reputable, very experienced in the transport sector and fantastic in all the work she does for us.'
'Júlio Martins is a very good lawyer and also a super specialist in the aviation sector, covering the main areas involved in this sector that do not only involve aviation in the strict sense, but many other topics that Júlio Martins is well aware of, being always very involved in matters.'
'We are very satisfied with the service they provide us. Everything is personalized and tailored to the specific situation. It is another type of advocacy, less conditioned by the pressure of billing clients for hours and more focused on client satisfaction, with benefits that are certainly more in the medium and long term.'
'We have maximum confidence in Raposo Bernardo. It is a law firm with a very strong team, in which lawyers are available at any time or able to carry out tasks requested of them with a high level of competence. The entire team complements each other very well, and the network of international offices that Raposo Bernardo provides is also an excellent support for all our requests, both locally and internationally.'
'The lawyers are very agile, versatile and easy to get along with and always deliver high quality work, even in the most demanding situations in terms of deadlines. They work with maximum transparency and have very strict internal procedures in this regard. Taking into account the efficient communication system in place, we frequently receive updates on our matters, always in a clear manner. The service is provided with the utmost professionalism.'
Work highlights
Advised a client on legal affairs related to its activity and return in the post-pandemic period.
Advised a company on post-pandemic recovery.
Represented a client in the leasing and registration of a large fleet of aircraft.
Under the leadership of
Nelson Raposo Bernardo
 and
Júlio Martins Júnior
,
Raposo Bernardo
 undertakes a variety of work in the energy and natural resources industries. The team attracts instructions from a diverse client base, including contractors, financial entities and promoters, in relation to M&A transactions, licensing matters, project finance and development. Both practitioners are proficient in oil and gas and renewables, including wind and solar energy.
Practice head(s):
Nelson Raposo Bernardo; Júlio Martins Júnior
Testimonials
'They have enormous experience in all types of energy project. The services they provide are of the best level that exists in Portugal. In addition to solving the problems that arise in a project, they always present alternative solutions.'
'The team is excellent and two top quality partners stand out, starting with Nelson Raposo Bernardo who is one of the most respected lawyers when considering the energy sector in Portugal. He is a true leader.'
'Júlio Martins Júnior also stands out in the team. He is very meticulous and rigorous, very dynamic, proactive, secure in all legal matters and extremely helpful.'
'The qualities that impress me the most are the very strong knowledge of our industry and our sector, combined with an excellent reputation in the market, deep legal knowledge, common sense and practical sense, availability and maximum attention to the client.'
'My main contact is Nelson Bernardo. He is an outstanding lawyer, brilliant in all matters.'
'Excellence is the hallmark of Raposo Bernardo. They have been advising our company for several years, after a careful selection process. The work is of high quality and they put at our disposal a strong team of lawyers, very well prepared technically and with experience. They approach the themes always with a focus on finding the solutions that best defend our interests at any given time.'
'Raposo Bernardo provides transversal legal support, which includes, in particular, commercial and M&A advice, financing through capital markets or in the banking system. They work very well, are very organized as a team and always have 2 partners advising on each project.'
'Júlio Martins is a great lawyer, is always available and committed to meeting deadlines. He is an expert in both the regulatory and the operational and contractual aspects of the energy project, in which he has a lot of experience.'
Work highlights
Provided assistance to a client in relation to an onshore wind power solution.
Assisted a company in a recent photovoltaic project.
Advising a client on an integrated gas-to-power project.
Raposo Bernardo
 maintains strong relationships with engineers, contractors, investment banks and promoters, who seek assistance with project finance and development. The projects and project finance practice is under the leadership of two practitioners: managing partner
Nelson Raposo Bernardo
 and
Joana Andrade Correia
, both of whom have advised on high-value project finance and M&A transactions in Portugal.
Practice head(s):
Nelson Raposo Bernardo; Joana Andrade Correia
Testimonials
'Raposo Bernardo & Associados is a law firm with extensive experience in Portugal but also internationally in the area of Projects and Project finance. The strength of this team is in its focus and orientation towards results. They are a very professional team, the lawyers all work very closely and this makes it very easy to work with them, even in complex and professionally demanding matters.'
'Nelson Raposo Bernardo is the standout lawyer in the team. He has the ability to streamline a project in a unique way and he knows everything there is to know better than we do.'
'Raposo Bernardo & Associados know the legal documents and all phases of a Project very well, have great knowledge of the sector and provide practical advice. The team of lawyers who accompany us are very dedicated, give 100% in all matters and in the end deliver the job flawlessly. We have direct and constant access to partners.'
'We are fortunate to work with Nelson Raposo Bernardo. He works on large projects and project finance, making the bridge between the technical areas of projects, infrastructure and energy and the legal areas of finance and corporate law. This scope is only possible due to his impressive legal background in several areas. I must also highlight Joana Andrade Correia, who is very clear and objective in her analyses.'
'I highlight the attention to detail, which is the secret to everything going well in the development of a project. They are always available and ready to help and with highly motivated lawyers. They have a very strong team, well coordinated by Nelson Bernardo, with deep professional experience and a commercial mindset. The legal advice we have received from Raposo Bernardo is of the highest quality, very precise and rigorous.' 
'The department is unique, very dynamic and flexible, it adapts perfectly to our needs and the needs of each project, the team of lawyers who work with us understand the technical language and are great facilitators in deals.' 
'Nelson Raposo Bernardo has all the characteristics of a lawyer with international experience, with great sophistication and efficiency. He manages to generate consensus and get everyone to agree and sign contracts, by virtue of his legal authority.'
'Joana Andrade Correia works in a very accurate, practical and effective way, and manages to guarantee successful results.'
Work highlights
Assisting a client in the financing for the renovation of a railway infrastructure project.
Advised a client on the financing of an airport terminal.
Assisted a company in the context of the construction of a power generation project.
Raposo Bernardo
 is well placed to advise on a wide range of banking and finance matters, notably NPL portfolio deals, corporate finance and regulatory issues. Managing partner
Nelson Raposo Bernardo
 – whose fields of expertise include project finance and international credit operations – leads the group, which has recently been engaged in several financing matters related to projects and the aviation sector.
Testimonials
'Raposo Bernardo's Banking area is very strong. They are always one step ahead, they not only know and apply current law, they also dominate trends and anticipate problems for future legislation and point out solutions. They provide answers with the utmost precision, they are experts in solving intricate questions.'
'Nelson Raposo Bernardo has an impressive work capacity, in addition to being completely focused on delivering results.'
'Their attention to the client, total dedication to the bank's affairs, a strong commitment to achieving clear goals makes them stand out. Their lawyers go beyond traditional legal advice.'
'Nelson Raposo Bernardo is extremely charismatic, magnetic in business relationships, dominates any negotiation, is quick and sharp but at the same time cultured and affable, he always gets what we want.'
'The legal services they provide us are of the highest quality. I also emphasise that they know precisely what they must do to achieve these results, they are experienced, they stay focused on the issue. Lawyers are very communicative and competent in everything they do. They give us a lot of security.'
'Nelson Raposo Bernardo stands out for his ability to resolve issues, for his impressive dynamism, and ability to understand our needs.'
'Maximum attention to our affairs, preparation and in-depth knowledge of the files, permanent reporting, perfect organisation with a lot of proactivity.'
'Nelson Raposo Bernardo is a highly respected lawyer who is always a great support in a negotiation.'
Work highlights
Advising a client on an innovative transportation portfolio financing facility agreement.
Assisted a client in relation to a syndicated bridge loan facility.
Advising two clients on the legal framework of the creation of a new credit card.
At
Raposo Bernardo
, the capital markets team is adept at handling debt and equity issuances. The group predominantly acts for international banks and investment funds in both transactions and regulatory issues.
Nelson Raposo Bernardo
, whose areas of activity include asset financing, project finance and banking, oversees the practice.
Testimonials
'The services provided by Raposo Bernardo fully correspond to our needs. This is due to the fact that the team of lawyers is able to understand our needs and know how to put themselves in our shoes to identify precisely what we expect. It is obvious that a service that presents itself in this way has the utmost credibility.'
'Nelson Raposo Bernardo fully understands what we want and gets us the best results we could hope for. It is a privilege for us to be able to count on his constant support, experience, vision and wisdom.'
'The skills of the Raposo Bernardo & Associados team that stand out the most are: work with superior quality; ability to present innovative solutions to new and complex problems; they are very supportive and close to the clients.'
'Nelson Raposo Bernardo heads the Capital Markets and Banking and Finance department and is our main interlocutor. In terms of qualities/characteristics, the ones that impress me the most are his insight, ability to turn a problem into an opportunity, quick thinking and ability to command a negotiation in a very charismatic way.'
'The quality of Raposo Bernardo's services is impeccable and that's why they are a unique law firm, but it differs from other competitors also for other reasons such as the focus on serving clients. In addition to their great focus on finding solutions, they do it with a lot of legal know-how and the result is visible in the serious work they produce. The team has another notable characteristic, which is the fact that although they are lawyers, they think like an investor, an operator and a regulator.'
'I would like to highlight Nelson Raposo Bernardo who is an extraordinary lawyer.'
'They have a great response capacity in time and in quality.'
'We are very grateful to Raposo Bernardo for the excellent work, excellent lawyers and precious value that they add to our activity. Raposo Bernardo has a fantastic team of lawyers who deserve the highest praise! They always give us the best advice, whatever the legal field.'
Work highlights
Advising a client on acquisition finance through senior debt.
Provided legal advice to a client in relation to a capital markets deal in the real estate sector.
Advising a client on a transaction to raise €80m.
Raposo Bernardo
 '
provides top-notch services
' in corporate and M&A. The team – which is also seasoned in private equity deals and corporate law – is sought after by investment banks, international funds and domestic and international companies.
Nelson Raposo Bernardo
 is a '
specialist in corporate and M&A
', and prepared to assist with corporate reorganisations and multi-jurisdictional deals. Clients from the energy, pharmaceutical, transport and tourism sectors turn to
Joana Andrade Correia
 for advice on an array of corporate and M&A matters.
Practice head(s):
Nelson Raposo Bernardo; Joana Andrade Correia
Testimonials
'Provides top-notch services in every aspect. The legal advice we receive is always very practical and clear, they work hard to put themselves in our shoes when thinking about solutions. This will also be the result of their highly refined analytical and organisational skills. They work exclusively with the client in mind, they know how to listen to us and understand what we need, always bearing in mind common sense. They also stand out for the way they provide the service, with a very close and totally clear communication.'
'Nelson Bernardo is a true partner, he deeply knows our activity, has a very practical spirit, puts sophistication and a different touch in all his interventions and matters that he deals with us.'
'Raposo Bernardo's performance and general level of legal services is simply excellent. The team is unsurpassed when it comes to what matters in a legal service, which is the technical quality, the legal certainty of advice and the right timely response.'
'Nelson Bernardo is not only a specialist in corporate and M&A, but also in large financing and projects where we also request Raposo Bernardo's services. He has a strategic business vision that combined with his vast experience allows us to obtain the best legal advice.'
'Joana Correia is practical and clear in her advice, goes straight to the heart of the matter.' 
'As its most relevant qualities, I highlight the fact that they provide very secure legal advice, are very proactive, interested in knowing our sector very well, available and offer concrete solutions.'
'All the M&A experiences we have had with this firm have far exceeded our expectations.'
'Joana Correia is an excellent lawyer, persistent, strong and never gives up. She works fast, is always available and coordinates the younger associates in a highly effective way.'
Work highlights
Assisting a client in the total share capital acquisition of another company.
Advising a client on an M&A transaction through the acquisition and resale of another company.
Provided advice to a client in relation to a transaction in the context of the privatisation of an airline.
A large roster of clients turn to 
Raposo Bernardo
's employment team for consistent day-to-day employment-related support. Comfortable in handling the full range of labour issues, the team can often be found advising on labour disputes, work accidents, specialised labour contracts and disciplinary proceedings.
Ana Cláudia Rangel
 heads the practice, and is particularly active in company restructuring operations.
Testimonials
'These are legal services of maximum excellence, provided by Raposo Bernardo & Associados lawyers with all the rigor and commitment, which make it unique. I love the labour team, in addition to the others that we also use in this office.'
'This is by far one of the external partners that assumes the most importance for our company due to the type of issues and implications that may arise from them. The continued choice of this company to take all our matters is judicious and based on a relationship of trust built on the excellent results they achieve.'
'Taking into account the work developed in this area, I highlight the professionalism of Ana Cláudia Rangel. She is a lawyer with an excellent vision of the world of labour relations and Human Resources management, very trustworthy, who knows all the secrets of this area. Whenever the situation gets complicated, it is Cláudia who finds the solution, always through a different angle, but one that is well supported and well-founded, as shown by the court decisions.'
'All its advice is pragmatic, practical and always without neglecting the commercial perspective that feeds our activity, as it is sensitive to this reality.'
'Elements that distinguish the company: high level of specialization even within the labour department itself.'
'All my admiration for the team of lawyers who support us in this area. Cláudia Rangel, who has all our deference for her experience, astute in solving labour issues, dedication to our issues, leadership of the team that is noted to be hand-picked, constant concern in solving our issues.'
'We have worked with Raposo Bernardo in all of our legal matters, which cover virtually all legal areas. We feel that the lawyers are part of our team. It is a very professional law firm, with significant experience and quality of services.'
'The office has a fantastic team that integrates perfectly with the client to provide a very professional and competent service. We really like the way they take on and get involved in our legal affairs. Delivery is total, they are tireless and do not fail. They relate to us on a life-cycle client relationship basis and act as our seatbelt in legal matters.'
Work highlights
Supporting a client in an intensive hiring process.
Advising a company's human resources department on the reconversion of the sales team.
Advising a company on the collective dismissal of employees as a direct result of the reduction of the group's activity due to the Covid-19 pandemic.
Merger control is a key area of focus for the competition department at
Raposo Bernardo
, which is sought by domestic and international clients for representation in M&A transactions. Abuse of dominance cases and compliance matters also feature in the team's workload. The department is led by
Mafalda Contumélias Baptista
, who also heads up the TMT group; she is regularly engaged by clients operating in the banking and pharmaceutical sectors.
Practice head(s):
Mafalda Contumélias Baptista
Testimonials
'In the area of competition and European Union legislation, Mafalda Contumélias Baptista stands out. She has a deep knowledge of all competition matters and European issues, is very organised, with an above-average work capacity and fully available.'
'Raposo Bernardo's team in the competition area is an extraordinary group of lawyers that always exceeds our expectations and proves to be unique not for one but for several reasons, starting with the irreproachable quality of the analysis, opinions, as well as the strategies it defines, the relationship with the Competition Authority and the very experienced and wise advice in this area.'
'Mafalda Contumélias Batista stands out. She is competent, rigorous, very proactive and with an excellent command of everything regarding competition regulation and European affairs.'
'Always very attentive, available, up-to-date and knowledgeable about everything there is to know about these matters, they exceed our best expectations.'
'Mafalda Contumélias Batista is an extraordinary lawyer in competition and European law, with a rigour and sharpness that deserves special mention. She is super competent and very professional.'
'I highlight the fulfilment of deadlines, the ability to respond quickly, the clarity of language, the in-depth legal knowledge of our sector, the human and professional relationships that all lawyers manage to create with us, integrity and ethics.'
'In recent months we have had a huge concentration of work on matters of competition and regulation in the European Union, so I would like to highlight the person in charge of that area. Mafalda Contumélias Batista deserves my special praise. She has an impressive ability to always meet our needs and expectations, a complete knowledge of our dossiers and a complete mastery of matters.'
Work highlights
Advising a company on medicine licensing and import issues, including aspects of European competition law.
Acted for a client in the notification to the Portuguese Competition Authority of its acquisition by another company.
Prepared a legal opinion for a client to be presented to the competition department of the European Commission.
The restructuring and insolvency team at
Raposo Bernardo
 is skilled at handling an array of matters involving the industrial, retail, pharmaceutical, distribution, tourism and construction sectors. The department is under the leadership of senior associate
Ana Cláudia Rangel
, who brings together expertise in dispute resolution, employment law and corporate restructuring processes.
Testimonials
'Among the qualities that we most value are the ability to achieve goals, the efficiency of work without digressions, the effectiveness of the final results, pragmatism and supreme dedication to the client. To all this they also add high ethical values, transparency, an integrated team, with impeccable and highly professional ethical conduct.'
'Ana Cláudia Rangel stands out for her experience, She is a tireless lawyer, dedicated, extremely friendly and respected by all people.'
'All the work is of extreme quality, very detailed, focused on what matters. Whenever we have a question or need something, they are extremely quick and available to respond, which reveals that they understand the business world and the need for a quick answer.'
'Ana Cláudia Rangel coordinates a fantastic team and provides us with a service of the highest quality, thus generating effective additional value to the our activity. I admire her tenacity, perseverance, ability to grasp a situation that is complicated and turn it around in our favour.'
'We really like the way they work, they manage to work as a team in a cohesive way, but they also have their own style and adapt perfectly to what we want. I also have a special admiration for the Restructuring and Insolvency team, who always prepare very well, are meticulous and very organised in the tasks they develop. We feel they are always committed to our affairs.'
'Ana Cláudia Rangel is a fantastic lawyer. She is extremely fast and very clear in everything, has great legal knowledge, understands our needs well and even anticipates the work, focusing on giving us concrete and useful results. She is a lawyer who never gives up when faced with the difficulties of a negotiation or contract, with a great capacity for work and a lot of experience in litigation, insolvency and restructuring matters.'
'Raposo Bernardo's team gives us very personal treatment, communicates very well and is always very comfortable and confident when dealing with difficult people or situations on the other side of the table, which often happens in insolvency and restructuring processes.'
'The department is superiorly headed by Cláudia Rangel, a fantastic lawyer, with an excellent attitude, always available, with an infinite capacity for work and totally focused on providing us with the best services.'
Work highlights
Advising a client on insolvency.
Advising a company on the restructuring of its activity and its portfolio of assets.
Advising a client on a complex restructuring.
Raposo Bernardo
 provides clients from the automotive, tourism, pharmaceutical, energy and engineering sectors with advice on prosecution, transactions and litigation involving the entire spectrum of IP rights.
Serena Argente Escartín
 is seasoned in the registration of trade marks and patents; she oversees the department with
Maria Sirec
.
Practice head(s):
Serena Argente Escartín; Maria Sirec
Testimonials
'We are delighted with the superb quality of the legal services they have provided us. They have a very strong, versatile and multifaceted team, made up of high-level professionals with remarkable experience. In addition, they have a very broad view of the latest innovations and regulatory developments applicable to the pharmaceutical sector. This allows them to approach issues very confidently and also quite creatively.'
'The lawyer I highlight in the department is Serena Argente, who as a team leader impresses me every day for the safe way she handles matters and at the same time for the tranquility and security she gives us. A word of great recognition also to Maria Sirec and to the other lawyers in the team who have always shown great quality in the service provided.'
'The lawyers I have worked with show a complete knowledge and mastery of all issues relating to IP, move very well in the field, and are fully familiar with with the type of business structures inherent to the exploitation of assets, which leaves us completely at ease.'
'Serena Argente has impressed us a lot for her dedication, for the knowledge she already has of our activity, for her full mastery of all the intricacies of intellectual property and for the intelligent and sophisticated way in which she has overcome some obstacles at both the national and European level.'
'Serena Argente is an expert in all matters of Intellectual Property, dealing with everything with a degree of detail and rigour that gives us a full guarantee that it will be well resolved, as it has happened in all the countless matters in which she has advised us in this area.'
'The lawyers solve our problems in a practical way and are always present, they are really efficient and attentive.'
'Serena Argente is very pragmatic and has taken on an important role as an advisor in managing our intellectual property assets. She is also exceptional in industrial property litigation.'
'Serena manages to exceed our expectations and offer us what I consider the best service in intellectual property in the market.'
Work highlights
Advises a client on patent prosecution.
Assists a company in the registration of new patents related to recent pharmaceutical scientific discoveries.
Advising a client on a matter which included comprehensive technology licensing arrangements (TLA) and patent registration.
Raposo Bernardo
 '
combines knowledge, innovation and experience
' in the field of public law, offering assistance to clients in the context of public procurement, concessions and PPPs, as well as administrative proceedings. The team is particularly noted for acting for a range of private sector players engaged in matters pertaining to motorway and railway concessions.
Manuel Esteves De Albuquerque
 '
is an experienced lawyer with extensive knowledge of public law
'; he is the main point of contact in the practice.
Practice head(s):
Manuel Esteves Albuquerque
Testimonials
'The Public Law department at Raposo Bernardo & Associados is very good because it effectively solves the problems it faces. The team is very efficient, very quick in planning and framing the appropriate legal framework, the lawyers are effective in implementing the answer with the best solution for each case.'
'Manuel Albuquerque stands out. He is an experienced lawyer with extensive knowledge of public law, who is always totally available to listen to us.'
'Among their qualities the technical value of all their work, done in a profound, rigorous and always well-founded way, the creativity they put in solving problems, the way they honour deadline commitments in the delivery of work and the fact that they always add more information, are proactive and always keep us up to date stand out.'
'Manuel Esteves de Albuquerque stands out in this area of Public Law due to his long experience, lucidity in the analysis of matters, clarity of thought, ease of understanding what we want, and excellent management skills.'
'The team is cohesive in the sense that they share information and allow more than one main lawyer to follow up on our matters, albeit in a fixed manner, always ensuring continuity of follow-up without changing the lawyer.'
'Our main contact is Manuel Albuquerque who coordinates and monitors our affairs, which gives us an important guarantee of total quality, with the detail and solidity that is normal in his analyses. He is a very competent lawyer in this area, with full knowledge of all relevant issues of public law, and who does constructive advocacy, with true client support, always with the client's interest in mind.'
'Raposo Bernardo & Associados combines knowledge, innovation, and experience. With these ingredients, it offers the best results and legal solutions in situations that are sometimes very adverse, involving pressure from timings and skills in various areas of legal practice.'
'It is only fair to highlight Manuel Esteves de Albuquerque for the way he leads the Public Law department. He has a lot of maturity and experience as a lawyer, has a lot of knowledge in the area and is well respected by public entities, which is positive.'
Work highlights
Assisted a client in a public bid.
Assists a client in several public tenders.
Raposo Bernardo
's real estate team advises and supports key real estate brokers in the region and investment funds on their real estate portfolios and assets. Transactions in the office, industrial and residential segments, including office and hotel acquisitions and sales, feature in the team's recent workload.
Manuel Esteves De Albuquerque
 leads the practice and has over 25 years of experience in the coordination and development of international business projects in the manufacturing and logistics sectors.
Practice head(s):
Manuel Esteves De Albuquerque
Testimonials
'The lawyers we work with at Raposo Bernardo have a professional sense and mission that is completely different from the Portuguese market. They are focused on the legal implications that our business has to deal with on a daily basis, and are the right team to plan, analyse and implement dense legal solutions that require advanced legal expertise, innovative means available through collaborative platform.'
'They interact with us in real time and facilitate our informed decision-making, all properly contextualized within the scope of our company and the way in which we are organized. It is this fundamental difference that makes them unique and irreplaceable.'
'The Real Estate and Construction department is headed by Manuel Esteves de Albuquerque, who has been a soul mate for all of our real estate projects over the past few years. If anyone understands a real estate construction project from A to Z, it is  Manuel, because of his experience in this area and because he speaks the same language as our industry. He has a capacity for work and a rare availability to find, an ability to solve problems that impresses, combining this with an enormous facility in coordinating associates that certainly make his life easier due to the qualities they also have.'
'We are very satisfied with the service provided by Raposo Bernardo, it has an extraordinary level and unique characteristics. Among many other qualities, this office excels in having a deep understanding of our business, our culture and our ambition. We know that they work tirelessly to satisfy our interests and the results achieved speak for themselves.'
The Real Estate and Construction team has vast knowledge in all types of real estate transactions, national and international, licensing, financing methods, real estate structures, etc., which has helped us to mitigate risks, as well as identify opportunities. They are a very well coordinated team, very available to provide advice in everything we need.'
'They are extremely motivated and with that they also motivate our team in moments of greatest pressure in a real estate transaction. For all this set of qualities, Raposo Bernardo's performance has been remarkable and they have built a very solid reputation. They exceeded all our expectations, always excelling in everything they do.'
'Manuel Esteves de Albuquerque embodies the lawyer who reflects the spirit and culture of the real estate and construction team that he leads very efficiently, achieving excellent results for our transactions and projects. He adds a lot of security, always new perspectives to overcome some normal difficulties in projects, with all his vast experience and ability to generate consensus and find solutions. He is one of my favourite lawyers.'
Work highlights
Supporting a client in the purchase of a hotel and adjacent land.
Advising a client on a residential and office building project.
Advising a company on the negotiation and execution of purchase and sale forms, among other matters.
Raposo Bernardo
 is particularly experienced in acting for companies from the real estate, insurance, banking and pharmaceutical sectors in litigation and arbitration. Typical instructions for the dispute resolution team include contentious matters involving breach of contracts, corporate and shareholder disputes, and damages claims. Leading the practice is
Ana Cláudia Rangel
, who '
stands out for her wit in finding ways to present the facts
' and '
the results she achieves
'.
Testimonials
'We have huge confidence in their work. I highlight their legal know-how, the sense of commitment to deadlines and what is combined, the ability to deal with large and complex matters, and the resilience of lawyers.'
'The main lawyer in judicial litigation and insolvency and restructuring is Ana Cláudia Rangel. She stands out for her wit in finding ways to present the facts, for her experience in the bar and the results she achieves.'
'Quality is the hallmark of Raposo Bernardo. They are a true partner to our company, always imbued with a spirit of getting things done right, with a more practical and realistic approach. They have a team of highly competent, skilful and dedicated litigation lawyers, with in-depth experience in the largest and most complex legal disputes.'
'I would like to highlight the work developed by Cláudia Rangel, who is an extraordinary lawyer. Cláudia manages to put herself in our position and understand, in a perfect way, our concerns and fears in the face of a certain procedural or legal situation. From there, the work flows naturally and without any failure.'
'We have been working for some years with Raposo Bernardo & Associados and, in my opinion, it is the perfect example of what a firm of corporate lawyers should be: entrepreneurial, dynamic, innovative, with high quality and technical capacity, and a good team of lawyers with different specialties.'
'Cláudia Rangel is absolutely incredible in conducting a judicial process and especially in court. She knows the procedures and procedural formalities like few others, she is very fierce in defending our interests and the matters at hand.'
'I would like to put special emphasis on the level of confidence and determination with which they work with us in major court cases. The litigation department is very strong. The firm is equipped with collaboration tools that facilitate communication between internal teams and with our own team. I am sure that such innovations come from the international nature of Raposo Bernardo, and from the need to interact between jurisdictions.'
'The entire Litigation department, as well as the Insolvency and Restructuring area, has tremendous quality led in a very charismatic way by Ana Cláudia Rangel.'
Work highlights
Represents a client in several litigation matters involving transport damage, marine insurance and cargo claims.
Advises a client on lawsuits concerning asset portfolios, involving high-yield properties located in Portugal.
Assisting two companies in a judicial claim related to patent infringement for unfair competition.
Raposo Bernardo
 handles a broad range of tax mandates, including advice on the tax aspects of domestic and cross-border projects, contracts and restructurings. The team has notable strength in assisting Portuguese and international corporate clients from the banking and financial services, aviation, infrastructure and energy sectors. Practice leader
Carlos Santiago
 '
is characterised by his vast knowledge of the area of direct but also indirect taxes
'. Tax litigation is another key area of activity for the team.
Testimonials
'Raposo Bernardo & Associados has the potential to make us feel like a very special client. It is focused on adding value to the client, with a team with exceptional qualities. The legal advice is very clear, the analyses of the issues are in-depth and detailed, and the studies and documents they produce are very rigorous.'
'They are true experts in the various branches of tax law. The team is very cohesive and completely available, even on weekends when necessary, they are masters in tax litigation for large tax disputes and in our case always with excellent results.'
'We have full confidence in the entire tax team, which is superiorly led by Carlos Santiago. He is very clear in the way he explains the complicated issues of taxation to us, patient with tax matters that require a lot of detail and produces very meticulous legal evaluations. For me, he stands out from the other tax lawyers I know for the way he can explain in simple terms the complexity of the tax system.'
'They always provide us with the best service. They are excellent professionals, very proactive, with great capacity for organisation and control of situations and matters, they always find solutions for the most unexpected issues. The team has a deep knowledge of all types of taxes, they are able to provide global support to large-scale processes.'
'The area is led by Carlos Santiago, who is characterised by his vast knowledge of the area of direct but also indirect taxes, in addition to having great capacity and intuition in tax litigation.'
'Rigour, depth and detail of the work presented, the clear and sure manner of conclusions, the ability to solve complicated problems in such a way that they seem easy, the collaborative, available and proactive spirit from the team of lawyers.'
'Carlos Santiago is a very practical lawyer, focused on solving matters, very available, and who knows the ins and outs of the tax system.'
'What I most admire about Raposo Bernardo & Associados is the high quality of work, the innovation in the solutions they present, the strong connection and proximity they have with clients and the constant support.'
Work highlights
Advising a client on the different taxes imposed on it relating to the financing of aircraft and other equipment.
Provided legal support to a client in relation to the opposition of a special contribution tax.
Providing tax advice to a company in the context of aircraft sales and leases.
Raposo Bernardo
 is engaged by telecoms companies and technology-based businesses in an array of transactional and regulatory matters. The TMT practice is jointly led by
Maria Sirec
 and
Mafalda Contumélias Baptista
, the latter of whom has more than twenty years of experience in this field.
Practice head(s):
Testimonials
'At Raposo Bernardo & Associados we find a unique type of law practice in Portugal, in a very modern way, putting a lot of knowledge in everything they do, at the level of the best that is found in the international market of legal consultancy in telecoms. We really like the approach of the lawyers, creating a relationship of closeness and complicity in the development of the work, which greatly benefits communication and the quality of services. For me and for all colleagues here at the company, they are essential for our projects of greater dimension and complexity, but also for the day-to-day.'
'Mafalda Batista stands out. She is original in finding solutions, fully committed to our goals, profoundly knowledgeable in our area of activity, diligent and very quick to react.'
'Deep knowledge of the TMT sector, namely in electronic communications regulation, information society, electronic commerce, software, privacy and data protection. It is also very common to have the involvement of other departments of the firm for certain projects, namely privacy and data protection, intellectual property, competition, and litigation. And to that extent Raposo Bernardo is able to offer us integrated solutions that correspond exactly to what we are looking for in legal support.'
'Mafalda has unique know-how in technology law and TMT in general.'
'They have great know-how in our sector, speak the same language as us, which makes it easy.'
'We work with Mafalda Batista, who is very available, quick to respond with enormous precision.'
'I highlight the ability to respond within deadlines, the rigour, and attention to detail.'
'Mafalda is a lawyer who has an extraordinary command of the areas in which she works, has a lot of experience and, above all, a natural ability to understand our sector of activity and our language.'
Work highlights
Provides ongoing advice to a client, including on technology and communications matters.
Advising a client on regulatory issues, contracts and telecoms transactions.
Assisted a company in the development of a group-wide platform.
Raposo Bernardo
's Angolan practice acts for an excellent client portfolio across the region's key sectors, advising in some of the most high-profile transactions. Particularly strong in the banking and finance sectors, the team continues to advise major international and local banks. The practice is jointly led by managing partner 
Nelson Raposo Bernardo
 and
Ana Cláudia Rangel
, both of whom have over 25 years of experience in the region.
Júlio Martins Júnior
is particularly experienced in corporate law and finance-related operations. The team also advises on major project finance and development matters in the infrastructure sector, particularly in projects such as rail, road, aviation, dams, and other public-facing projects.
Practice head(s):
Ana Cláudia Rangel; Nelson Raposo Bernardo; Júlio Martins Júnior
Testimonials
'Raposo Bernardo's permanent and solid collaboration is also unique in a market such as Angola. We have no doubt that we are advised by the best office in the country.'
'Our most current day-to-day management subjects are very well delivered to an excellent professional named Cláudia Rangel who knows us as well as we do. Very smart in solving our problems and proactive in preventing ourselves from the associated risks if we follow a certain path and option.'
'When we have more complex and large projects that involve important coordination and decision-making, we contact the exceptional Nelson Bernardo who is, like the firm, unique. In a word Nelson is the best choice our organization can have to deal with our highly complex matters.'
'As main strengths and key capabilities I point out the high legal know-how, the rigor and security of advice, a strong network of contacts in Angola and the enormous prestige they have in the country. As innovations I greatly appreciate the new fees system, which allow us several options, and are of absolute transparency.'
'Starting with Ana Cláudia Rangel, owner of essential clairvoyance and pragmatism to carry out business operations in a complex market like Angola. Very important for our local activity. Nelson Raposo Bernardo is a level above all the lawyers I have worked with. Very competent, knowledgeable about the business environment and staunchly defends our interests, whatever comes. He conveys a strong security in the leadership capacity of any subject and before any entity. A goal scorer, and an example of a great lawyer.'
'We have been working for some time with Raposo Bernardo and I just have good things to say about this firm. The work developed by this office is of great quality and prestige. Raposo Bernardo's lawyers are all excellent professionals, without exception, and I have already recommended their services on several occasions.'
'I highlight the lawyers Nelson Raposo Bernardo and Ana Cláudia Rangel. Nelson Bernardo is the best lawyer I know. I fully trust in his advice and I can no longer move on to anything without consulting him first. Ana Cláudia Rangel is the perfect lawyer to have in our current and daily affairs that need an immediate and effective response. And Ana Cláudia is like this: fast and effective. This effectiveness and prompt response I haven't met in any other lawyers we've worked with.'
'They are creative, problem-solving and rapid in decision-making. Their integrated transactional capabilities cover all bases of certain transaction or operation. From deal structuring to equity financing, corporate governance compliance matters to arrangements of the financing models, escrow agreements, litigation, labor issues, they cover all in a very sophisticated and clear manner.'
Work highlights
Advised a client on a Master Loan and Security Agreement regarding 70 aircraft.
Advising a client on its investment in Angola consisting of the acquisition of oil exploration blocks.
Advising a client on its investment in Angola consisting in the construction and development of an LNG terminal.
Major banks and financial institutions turn to
Raposo Bernardo
for advice and assistance in a range of matters, including deals involving the aviation, renewables, and oil and gas sectors. A popular choice for Asia-based investors looking to expand operations in Mozambique, the team regularly advises on solar, LNG and other forms of energy projects.
Joana Andrade Correia
 is highly praised by clients and considered a restructuring and M&A expert in the aviation, tourism and banking sectors. Head of real estate 
Manuel Esteves Albuquerque
 also supports the practice.
Edson Santos
is the firm's Mozambique local partner and maintains a focus on commercial and licensing law.
Practice head(s):
Joana Andrade Correia; Manuel Esteves Albuquerque
Other key lawyers:
Testimonials
'They have it all: the technical skills, the market reputation, the leading role when other firms are involved, and the experience in how to do it best and always attentive to new technologies in a proactive way, finding very skilled solutions through digital platforms that help us organize our work as well as access the legislation of the countries where we have intervention. Highly recommended, for sure.'
'Our company could not be more pleased with this law firm.'
'Joana Correia is absolutely outstanding, very strong analytically who is extraordinarily responsive and, more importantly, very thoughtful in her responses. She is knowledgeable about the subject matter and is excellent at client care and communication. She has a well-earned reputation for innovative thinking.' 
'Manuel Albuquerque is also a very confident lawyer, always available to help and hard-working lawyer. He works very closely with Joana and her team. Both are top top lawyers that should be ranked in the first positions.'
'Raposo Bernardo is a firm 100% focused on delivering results to the client, that grant us an assuredness about their work clearly above the average. Our opinion is that it is one of the best law firms in Mozambique, which has had tremendous growth and presents a great dynamic.'
'Our company works usually with Joana Andrade Correia that coordinates Raposo Bernardo's office in Mozambique. She is incredibly thoughtful, fast, innovative. She is focused and we can tell that she has a lot of experience and know-how of corporate affairs of companies, knowing exactly what we need to fulfil in each transaction.'
'Raposo Bernardo is a law firm that stands out for the high performance in the responses to each request from our teams. They are a full service firm which is an advantage for us. They have a multidisciplinary and multinational team, allowing to solve and advise with a global perspective instead of merely local.'
'Our preferential contact is the lawyer we treasure called Joana Andrade Correia. Joana is fantastic, managing to respond to our greatest concerns, always getting involved in our affairs, giving the right answers in an exemplary way. It is clearly perceived the sophistication of her advice by the type of contractual instruments used together with her undeniable experience.'
Work highlights
Advising a client on an integrated road and bridges construction project.
Advising a client on a loan agreement and a pledge agreement with the public infrastructure authority.
Advising a client on a hydroelectric plant project.
Raposo Bernardo >
Firm Profile
Raposo Bernardo is a full service law firm recognized for its ability to combine the strength of advocacy tradition with the most modern and advanced technology, the aim being to provide the greatest benefit to our clients.
We believe that in order to provide top level legal support it is essential that our lawyers, in addition to high technical skills and an in-depth knowledge and understanding of our clients' activities and projects, also have a sharp sensitivity to their specific way of conducting business.
The cooperation culture existing between all members of our teams is the same cooperation culture we maintain with our clients. This spirit of collaboration and closeness makes it possible to create strong and trusting relationships, and thus achieve the best outcome. It is also with this purpose in mind we specialize in the matters, projects and the specific activities of each one of our clients.
We are aware of the clients' needs and what they value most. We do everything in order to exceed their best expectations. That is why we differentiate by making available specific and individualized solutions thus guaranteeing that clients can gain the best benefit from our services. That being the case we make some important commitments such as each client having more than one partner coordinating their issues, and the guarantee of maintaining the same team during the execution of a project without rotation and changes that could harm the continuity and execution of the work. We also know that our clients like to benefit from our services in different jurisdictions.   That is why we have put in place a very advantageous system allowing the benefiting of conditions practiced in the jurisdiction with the lower value, independent of the jurisdiction in which the client requests our services.
We maintain permanent and intense internal training and refresher training, which we believe is essential so that our teams are always at the forefront of the most advanced and sophisticated practices in the international legal market.
With full independence we keep working relations with law firms all over the world,  and those partnerships provide services for the benefit of our clients' projects.
After more than 25 years we renew our commitment to combine experience and tradition with innovation, modernity and sophistication through pragmatic advice that adds value for our clients.  We always maintain the same ability to respond fast and rigorously and with a culture of full availability and cooperation.
Focus in tailor-made service: For our firm the client is at the heart of our work. To achieve the clients' satisfaction when dealing with its matters is one of our main objectives. To exceed its best expectations is one of our main goals. That is why we maintain a very close relationship with all our clients and try to know in detail their activity and the market in which they act.
Quality and rigour in the services provided: We provide our clients with top quality services and for that purpose we work with the utmost rigour. The results provided to our clients are the best indicator of this. We are fully aware that the speed of an answer is essential and we are used to working under time pressure and to anticipate the agreed deadlines.
Innovation to the benefit of the clients: Apart from the tradition we are proud of, we seek the most innovating procedures and solutions for the benefit of our clients. For this purpose we permanently invest in training and in technology in order to increase the efficiency of our services.
Professional ethics: All our procedures, practices and culture are based in transparency and ethics. An ethical attitude and behaviour is essential in order to meet clients' expectations and to ensure the quality of our services. The same ethics are always present in the relationship with our colleagues and the market in general.
Global services: We provide specialized services in all areas of law to all the industry sectors. We also provide services for several other jurisdictions, especially for Portuguese-speaking African countries, either through our network of local partners or our specialized desks.
Diversity and inclusion: We provide legal services with pleasure and for pleasure. We can´t be any different. That is why we need a well-being environment that is at the same time stimulating and non-discriminating. We are a law firm exempt of any type of discrimination. Nevertheless we develop programs and initiatives promoting diversity and inclusion.
Social responsibility and pro bono: We are strongly committed to our social environment. We are aware that everyone will benefit if we have a positive social environment. That is why we do everything within our means to share part of what we receive from the community and try to involve ourselves in pro bono and social responsibility activities.
Languages
English French German Italian Polish Portugese Spanish
Doing Business In
ESG Due diligence in M&A Transactions
ESG factors
Environmental, social and governance (ESG) factors are increasingly considered in M&A decision-making and strategy, as investors use ESG criteria to assess risks and to identify value creation opportunities. ESG has clearly become a trend in an international context.
While not a new phenomenon, ESG issues are becoming more prominent and influential in decision making, from board level and down across a range of sectors and industries. Pressure is emerging from multiple angles – regulation, investors and communities – to have a proactive approach to these issues.
In addition, a company's ESG credentials are becoming increasingly relevant. They can have an impact on a selection of factors, such as ability to attract finance, employee satisfaction and morale, a company's growth opportunities, customer retention and growth, outcome of project bids, etc.
Consequently, assessing an organization's ESG performance and identifying current and potential risks and opportunities is an important step in ensuring you are making well-informed investment and strategic decisions.
Furthermore, financiers are also increasing their attention on ESG issues. The expectations would be that financiers may come specifically requiring purchasers to have conducted ESG due diligence before providing financing.
Proactively, investors, employees, customers, regulators, and other stakeholder are progressively holding companies accountable for their ESG practices like those relating to climate change and social equality. At the same time, a promptly evolving regulatory and legislative landscape is upping the chances to proactively manage these risks and be more transparent through ESG reporting which are voluntary so far.
In fact, while some companies do disclose information about climate risks, for instance, there is no global standard for how those risks are measured or reported. As a result, the facts can be inconsistent, subjective, and difficult to compare between companies. But things are starting to change. Investors have been voicing concerns about sustainability for several decades. And now they have translated their words into action.
Overall, there is an ever-increasing expectation that the business community is doing its part to meet sustainability goals and show corporate social responsibility.
In Portugal, for example, since the implementation of Directive No 2014/95/EU of the European Parliament and the Council by Decree-Law 89/2017, certain large companies which are public interest entities are obliged to disclose non-financial information relating to social, environmental and corporate governance areas. In this regard, the Portuguese Securities Market Commission took a very important step this year in promoting a reporting model for the fulfilment of the duty to disclose non-financial information by the issuing companies admitted to trading on a regulated market. Although it is a model of voluntary participation, it represents a very significant development for the standardization of the disclosure of information regarding existing legal duties.
Yet, while regulation of some countries appears to be moving faster, in others seems to be waiting for further developments and are moving much slowly.
Aligned with ESG concerns, there is the compliance function which is a relevant governance function that can add structure and controls to help establish consistent, repeatable processes for handling and reporting crucial ESG data. That is to say that compliance departments can develop procedures for third-party verification and identify other potential risks, such as gaps in what is reported. Without a strong governance mechanism in place, any ESG efforts are likely to fall short.
A growing number of banks have committed to align their lending and investment portfolios with net-zero emissions by 2050. The Net-Zero Banking Alliance currently includes 55 banks from 28 countries.
This shift will change the way investors are engaged with companies—and the way corporate executives view sustainability. The internal discussions between CFO, CEO and ESG teams will be merged into one hardheaded conversation about material ESG issues. When it becomes clear that the people who decide whether to buy or sell a company's stock have assumed ESG into their calculations, the business leaders will be forced to do the same within their companies.
This explains why this is a moment where we are watching most of the investment leaders describing meaningful steps in their firms to integrate sustainability issues into their investing criteria. ESG issues have become much more important as long-term investors. The analysis of issues such as climate risk, board quality, or cybersecurity in terms of how they impact financial value in a positive or a negative way is becoming a daily concern. The network Principles for Responsible Investment (PRI) which is supported by the United Nations promoting responsible investments is a good example of the impact of those concerns. As of the year 2020, PRI was the leading sustainability initiative with more than 3000 signatories. According to the 1st principle of PRI, signatories will incorporate ESG issues into their investment analysis and their decision-making processes.
These concerns are not innocent since there are financial risks associated with ESG which have several facets: reputational damage and noncompliance both can have financial consequences for organizations. In addition, ESG has become an emerging factor in corporate valuations, ratings, and access to capital.
We expect to see ESG-related regulation increase this year across the business world. The focus will remain on disclosure and reporting requirements, but with a developing trend towards "double materiality", requiring businesses not only to consider ESG risks to their businesses but also to report on the risks their activities might pose to people and the planet.
We also expect to see changes in due diligence performances in a way that themes such as obligations on businesses in relation to human rights and environmental risks in their businesses and supply chains become mandatory and a factor of exclusion.
Due Diligence (DD) process and integration of ESG into this process
A standard DD is usually conducted to:
confirm and verify the information that was brought up during the deal or investment process;
to identify potential defects in the deal or investment opportunity and thus avoid a bad business transaction;
obtain information that would be useful in valuing the deal;
to make sure that the deal of investment opportunity complies with the investment or deal criteria.
A proper due diligence is a key to secure the position of the purchaser in a share purchase transaction. But not only allows to buyer to feel more comfortable with its expectations regarding the transaction but also benefit the seller, as going through the rigorous financial examination may, in fact, reveal that the fair market value of the seller's company is more than what was initially thought to be the case. Therefore, it is not uncommon for sellers to prepare due diligence reports themselves prior to potential transactions.
In other words: the due diligence helps investors and companies understand the nature of a deal, the risks involved, and whether the deal fits with their portfolio. Essentially, undergoing due diligence is like doing "homework" on a potential deal and is essential to informed investment decisions.
When it comes to the ESG aspects, it is possible to explore existing investment stages and include it in different manners. For example, negative screening excludes targets companies from specific sectors or for ethical reasons.
Nevertheless, the best way and complete sustainable investment would be the full integration of ESG factors throughout the investment process. But this is still an ongoing process that is not yet followed by investors as a rule.
The main purposes of a ESG DD would be to understand the risks profile and exposure of the target company, understanding associated ESG risks; also to find any red flags relating to the issues revealed during the DD process and to identify and analyze any risk mitigation measures.
Crucially, ESG due diligence should be seen as a step beyond the acquisition, helping the purchaser to incorporate the target company into its business and ensure the complex risks associated with ESG issues are identified and minimized before significant reputational damage or financial liabilities grow.
As a remark we may say that although the DD process has included some health and safety as well as environmental issues for the last 25 years, the review of ESG factors in DD processes has only started to increase in the last 4 or 5 years. This change is due to higher demands and expectations from the stakeholders and general concerns about climate and increasing natural resources prices.
But more important than this, is the fact that ESG DD can be used to measure how the target company creates its value and whether it is sustainable. Furthermore, by performing due diligence, the investor would be able to foresee the remedies post-closing it may implement to reduce risks discovered during the due diligence scrutiny.
Another important aspect to highlight is that ESG matters will be weighted equally in ESG DD process. In fact, among the three ESG factors, the environmental risks are still considered as the primary issue. However, social and governance factors are also becoming more critical, especially in emerging markets. Even so, the importance of ESG DD and scope are highly dependent on the transaction size, the sector and location of the transaction parties, and the target's products or services.
It cannot be denied the importance of performing an ESG due diligence prior to entering into M&A transaction bringing great benefits to investors. Usually, the aspects considered in this particular type of DD are related to the target company's product impact and liabilities, management of supply chains, the target's business operation ethics and governance issues.
Research shows that including ESG factors may positively contribute to financial success of M&A transactions. Usually, an M&A transaction process itself contains risks for the investors, such as a risk of wrongful calculations regarding price valuation or losses caused by terminated or withdrawn transactions, leaving the investors with unnecessary costs. At the same time, the investor loses the benefits it hoped to gain from the transaction. M&A transaction research findings have indicated that performing ESG DD may reduce these risks.
Representations and warranties
Usually, the most common used Representations and warranties on ESG aspects reflected on the SPA are related to (i) accomplishment of environmental legislation; (ii) possession of all necessary permits to carry out the operations; (iii) statement of the seller that is not a party to any environmental court claims; (iv) and has not caused any toxic or hazardous discharges to the soil, ground, and water and; (v) and has no obligations to remedy toil at any site. However, the SPA warranties will not provide the purchaser with full protection, because they are usually in force for a limited period. Some of the main issues related to environmental damages may be hidden for an extended period. Thus, it is crucial that the most essential environmental warranties are deemed "fundamental warranties", which remain effective for a more extended period compared to the "basic" warranties.
Valuation practices
During a ESG due diligence and in the event ESG due diligence findings indicates poor ESG performance this may affect the target company value, which in turn may reduce the purchase price payable for the target company in a share purchase transaction. If the ESG performance is poor compared to an investor's expectations, some investors may be up for a challenge to even the distance between the targets and the investor's standards which could increase the target's value at the time of investor's exit. On the other hand, in cases where ESG DD findings indicate good ESG performance, this is usually already reflected in the target's valuation and may lead to a situation where the investor purchases a company worth more than the original valuations show.
In resume: advantages of a ESG due diligence
The advantages of an ESG due diligence are very significant allowing the investor to secure its interests in the share purchase transaction through contractual protection mechanisms included in the Share purchase Agreement (SPA). Representations and warranties, specific indemnities, and conditions precedent clauses based on the ESG risks revealed during the ESG DD process are just some of those mechanisms. Naturally, the ESG DD findings may impact the purchase price payable for the target or payment terms under the SPA. Thus, ESG DD is essential during the negotiation phase of a transaction as material ESG findings can impact target company valuation. The purchaser should then ensure that the purchase price payable for the target company is reduced if the target's poor ESG performance could lead to monetary penalties post-closing of the transaction, of which the investor could be liable. Such penalties may arise due to non-compliance with applicable regulations and may lead to the increased operational cost of the target company in the future, or negatively affect the terms of the target's supplier agreements during the investor's ownership stage or even company's reputation on a complete and whole scenario. In the case of reputation risks those could affect the financial performance of the target through lower sales or reduced customer loyalty. Furthermore, effects on the share price at the time of investor's exit shall be evaluated as ultimately any potential loss will be to the investor's detriment.
Risk management is particularly relevant in the cases when the investor comes from another country and is not aware of the local regulations and operational standards. Thus, an ESG DD process in this kind of M&A transactions even more beneficial to the investor due to higher returns during the ownership stage as well as higher selling price at the time of the investor's exit. Higher returns since there have been lower capital costs of the target. Based on the ESG DD results, the investor will be able to evaluate the target's potential for future growth. While ESG DD increases the investor's costs at the beginning of the investment stage, long-term benefits in the form of improved risk management and target's operations may outbalance the initial costs, provided that the investor does not perform an exit shortly after its investment and acquisition.
Contributors: Commercial, corporate and M&A department of Raposo Bernardo
DUE DILIGENCE IN PROJECT FINANCE
At a time where the Programa de Recuperação e Resiliência (Recovery and Resilience Program) the nationally applicable program designed by the Government in order to address the reforms and investments aimed at restoring sustained economic growth and supporting the goal of convergence with Europe over the next decade is giving its first steps; at a time where there is a strong purpose of modernizing a number of key infrastructures and at a time where the transition to a greener economy and society offers important opportunities it is even more important to address once again the importance of project finance as a key financing source and of due diligence within the scope of project finance.
Over the next few years Portugal will have to embrace a development strategy that requires intensive capital investments and consequently accessing to important financing sources.
Considering the nature of the of the programmed investments it is only natural to believe that project finance will be a central financing resource in the Portuguese market in the years to come and considering the importance of due diligence in the project finance operations, this will be a trendy subject also in the next few years.
PROJECT FINANCE
Getting back to basics it is relevant at this stage to try to identify the project finance main characteristics and its importance as a financing resource of long term investments in infrastructure and other significant investments in other areas.
According to many authors project finance operations can be identified by a number of common characteristics, among which we can identify the following ones:
a long term investment operation, most often in large infrastructures of different nature, such as airports, roads, railway network, energy production, hospitals, water or energy supply, etc., requiring large investments;
the medium/long term financing is the main financing source and it prevails over equity in ratios that usually vary between 70%/30% to 90%/10%;
the reimbursement of the financing relies on the cash flows generated by the project;
the project is developed or carried out by a special purpose vehicle (SPV) incorporated by the project sponsors; this SPV usually has a very limited corporate purpose and a very restricted activity usually limited to the execution of the activities connected to the project;
all the project is based on a model that is the project's expected case, determined by using the assumptions that the project team considers are most likely to occur. This model must also consider the evolution of the different variables that may impact the project not only regarding its execution and costs but also regarding its forecasted revenues.
Because project finance largely depends of the income stream of the project for the repayment of financing, the reliability of the project's model and the determination of the risks to which a given project is subject to are paramount in project finance.
It is also important to bear in mind that project finance implies a web of agreements between different entities – sponsors, lenders, the different agents, Engineering Procurement and Construction (EPC) companies, Operation and Maintenance (O&M) entities, etc. – each one having a specific role in the structure of the project but each one also depending on the fulfillment by the others of their undertakings.
The evaluation of the soundness and reliability of each one of those entities is also essential to the project.
PROJECT RISKS AND DUE DILIGENCE
When analyzing the case in which relies the project finance operation and the entities that will take part in the project, the lenders and other relevant entities conduct a due diligence in order to try to determine, assess, the risks to which the operation is subject as well as to analyze the soundness and reliability of each one of the participants in the project.
These projects' risks appraisals are, in this context, multidisciplinary evaluations of, among others, technical, legal, financial and environmental aspects of the projects aimed at detecting circumstances or events that may negatively impact the project thus leading to its total, or partial, failure, ultimately meaning, the impossibility of generating the cash flows required in order to reimburse the financing within the forecasted deadlines.
It is therefore easy to understand the key importance of due diligence in any project finance operation.
Having established the importance due diligence plays in project finance operations, we believe it could also be of interest to try to identify which would be the most common risks to which the project finance operations can be exposed to.
Diane Desierto, in her text Due Diligence in World Bank Project Financing, identifies the following risks:
completion risks;
operating risks;
supply risks;
currency risks; and
political risks
among the many risks that usually affect international projects.
Like in any other categorization, other authors identify different risks, or use different names for identifying identical risks, or establish different categories of risks.
It is therefore common to come across with risks identified such as market risks, contractual risks, authorizations risks, offtake risks, etc. Despite all the efforts made in order to systematize project finance operations it should be kept in mind that each project has its own characteristics, each project has its own specificities and is, consequently, affected by risks of its own that despite being similar to the risks found in other projects may impact the different projects differently.
As a consequence, the due diligence to be conducted on a project must be a "tailor made" solution for that project. It cannot follow the model "one size fits all", because it can lead to a situation where specific risks of the project are not identified and other risks may be undervalued or overvalued thus affecting the risk perception of the lenders.
It is also important to bear in mind that times change and issues that a few years ago weren't perceived as a relevant risk for a given project may acquire a completely different consideration, due to social changes.
Nowadays risks resulting from environmental or social effects of the projects are increasingly gaining ground in projects due diligence.
It is not uncommon that lenders, particularly multilateral institutions but also banks and other financial institutions, put an increased care in assessing the environmental, social and governance of the projects, thus trying to identify, mitigate or avoid the heavy negative burden this issues currently have and are perceived by local communities and the general public, as well.
It is not uncommon that due diligence includes the assessment of environmental aspects such as the environmental impacts of the projects to local communities, the impacts to the protection, conservation or restauration of natural habitats, or the protection to existing ecosystems. At a time where Portugal is at the starting line of the lithium exploration and that lithium exploitation will most certainly involver project finance operations, these concerns and risks will become even more present in projects' due diligence.
Along with the environmental aspects of the projects, and as already stated, the social aspects of the projects are also becoming more frequently under assessment by means of the due diligence.
Lenders are becoming more concerned about the effects of the projects on local communities, the way projects impact the existing way of life, the local economic structure, local businesses and economic activities, the way it affect the well-being of the impacted communities and the well-being of the projects' employees.
These types of risks are not easy to assess and usually involve long consultations with authorities, with civil society organizations and even with the affected communities. This consultations are time and cost consuming thus converting the due diligence process in a lengthy, complex and expensive process.
When these types of risks have been identified and resourcing once again to Diane Desierto in the above mentioned text, she establishes a mitigation hierarchy when adverse environmental and social impacts are found in projects financed by the World Bank. Said hierarchy is as follows:
Anticipate and avoid risks and impacts;
Where avoidance is not possible, minimize or reduce risks and impacts to acceptable levels;
Once risks and impacts have been minimized or reduced, mitigate (which may include measures to assist affected parties to improve or at least restore their livelihoods as relevant in the particular project setting); and
Where significant residual impacts remain, compensate for or offset them, where technically and financially feasible.
It is our opinion that this hierarchy can be adopted regarding any project, not just the ones financed by the World Bank, and also regarding any type of risk, not only regarding environmental and social risks.
In fact these are the mitigation strategies to be adopted in any project when the due diligence results confront sponsors, lenders and other relevant parties, with the projects'' risks namely the ones that may affect different stakeholders, especially the local communities.
From a legal perspective the due diligence also allows lenders and other parties to identify the material aspects and especially the material agreements to the project, meaning, those aspects or agreements that may have an impact on the design of the project, on the construction of the project, on the performance of the project, on the maintenance of the project, on the revenues of the project, etc., and that cannot be easily and timely replaced by other agreements under similar and comparable terms.
As it's easy to imagine, material agreements are subject to stricter conditions and usually require the intervention of the lender (or lenders) as a party to those agreements thus allowing lenders, for example, to step-in in case the project comes into difficulty.
This right of the lender to interfere with contract relations of the project is an important tool to revitalize off routed or stalled projects and can only be correctly anticipated and regulated if the situations allowing triggering it are properly identified in the due diligence conducted to the project.
This requires that drafts of the material agreements are also subject to analysis in the due diligence, particularly in the case of non-operating projects. Having the opportunity to previously analyze the drafts of the material agreements will allow the lender to have an intervention in the negotiation of those agreements and consequently mitigate any of the eventual risks that may have been identified in the due diligence.
In the case of operating projects, or projects close to the operation phase, the possibilities of having any intervention in the negotiation of the material agreements drafts are reduced or even non-existing. This will require a different modus operandi by the lender that must secure its rights under the project via other agreements, namely the financial agreements that in this situation will have an even more important role, regarding the mitigation of the project's risks.
WHAT RISKS?
Despite all the time and efforts put into the due diligence and the experience of the involved parties- legal, financial and technical teams – it may well be true that not all risks are identified, or are identifiable, by the due diligence.
It is not difficult to imagine that circumstances such as the COVID-19 pandemic or the ongoing war in Ukraine, were not foreseeable five or ten years ago and they can seriously affect either operating or under development projects.
And please don't consider that this is just a problem for the lenders. Shareholders are also interested in properly identifying the risks of the project, lenders and shareholders' interests are (or should be) aligned, because the goal is to have an operating project, performing according to the base model (or exceeding the results of the base model), thus freeing the resources required in order to repay the financing and the resources necessary to remunerate the equity.
However sponsors are usually more willing to accept risks in order to maximize the return on their investment and lenders usually have a more conservative approach, when dealing with risks' acceptance, because they are more interested in the repayment of the financing and in the payment of interests and fees, without any disturbances or unexpected events that may impair the achievement of those purposes.
Considering that a project finance operation is developed or carried out by the special purpose vehicle (SPV) incorporated by the project sponsors; and that this SPV usually has a very limited and very restricted activity usually limited to the execution of the activities connected to the project, it is quintessential for the project to achieve a correct allocation of the risks.
The main purpose of risk allocation in a project should be to allocate a certain risk to the party more suited (because of its experience, technical capacities, etc.) to deal with that risk leaving for the special purpose vehicle only very limited or residual risks.
From the lenders' perspective this risk allocation strategy is essential, because risks which fall on the special purpose vehicle are, in the final analysis, risks which will fall on the lenders.
Regarding the construction and completion risks, in general terms, lenders will require that the cost of construction, the completion of the project and the performance of the project are guaranteed.
Regarding the operation risks, in general terms, lenders will seek that the financial model (namely in what concerns the revenues) is met and that  they are protected against adverse changes in the operation costs that may negatively impact the forecasted revenues; which are the main resource (if not the only one) for the repayment of the financing.
Political and regulatory risks are frequently and obstacle in operations in developing countries. These risks can somehow be mitigated in projects involving governmental authorities with the direct intervention of the governments in the relevant agreements in order to provide adequate and sufficient guarantees to the lenders as to the occurrence of material changes in the law. In other projects multilateral institutions or commercial insurers will be open to share part of the risks and to "secure" the lenders' interests. However some countries involve such a high risk that developing any project finance in those jurisdictions is virtually impossible because no lender will accept to be exposed to such levels of risk.
In what concerns force majeure and change in law, lenders usually will defend that the repayment of the debt shall maintain even when force majeure events occur or when there is a change in law. As we are all aware off the concept of force majeure is that a party shall not be liable for any default if the breach results from a circumstances beyond that party's control. Because the project is subject to a web of different contracts, of different nature, involving different parties, many times of different nationalities, subject to the laws of different jurisdictions, it is important to safeguard that force majeure provisions are consistent in the different agreements of the project, thus avoiding situations where force majeure will apply to one agreement but not, or at least not to the same extent, to other agreements related to that agreement.
As already mentioned in previous paragraphs, political risks are subject to commercial insurance. However these are not the only risks of the project that must be insured. We dare to state that an extensive insurance coverage that includes not only most of the traditional risks, such as for example fire, floods, earthquakes, storms and any similar risks; but also other risks of the specific project is essential to any project. A characteristic common to most of the projects, if not to all of the projects, is that lenders will require the insurance indemnities to be paid to project bank accounts controlled by the lenders, thus assuring that those proceeds shall result to the benefit of the project and not to the benefit of specific parties to the project.
As already addressed in this text, the environmental and social impact of the projects is becoming a core aspect of concern to financial institutions. In this regard expert reports identifying the existing (or the non-existence) of social and environmental impacts of the project will be required and when existing specific undertakings regarding the mitigation of those effects will be imposed on the sponsors.
Lenders will also want to address and guarantee that equity contributions will be timely made and that the level of those contributions will be adequate, namely, to the risks perceived by the lenders in the project. This risk perception will definitely impact the debt to equity ratio of the project.
Especially in situations where new technologies are used, lenders will want to have guarantees from the relevant parties (technology suppliers, shareholders, etc.) against any delays, underperformance or cost increased associated to the use of a new technology. These guarantees are usually paired with demanding completion tests to be conducted before completion guarantees are released.
These are just some examples of the risks usually present and addressed in project finance operations. There are many other risks we could highlight. Many of those issues could be common to several types of projects but, as already stated, each project has its own specificities and each one must have a specific and detailed risk assessment.
The sophisticated and demanding process of assembling a project finance operation is considered by several authors as a slow, complex and expensive method of financing, namely when comparing it with corporate finance.
To the contrary, other authors consider that credit appraisal of an individual project is sometimes more favorable than a credit appraisal of the project sponsor or sponsors and a more attractive risk profile will normally result in more favorable interest rates other credit related costs.
A detailed due diligence and risk assessment conducted by experimented legal, financial and technical advisors, conducted at the early stages of the project is an essential feature of project finance operations. We would dare to state this is a view shared by everyone.
Not participating in any project without a careful risk assessment by means of a due diligence is essential for lenders and sponsors, but also to each and every other party involved in the project.
Project finance is the result of a combination of different interests bound by a common interest – the success of the project's case model and due diligence has an important role in the achievement of this goal.
---
Contributors: Projects and Project finance department of Raposo Bernardo