Firm Profile > Raposo Bernardo > Lisbon, Portugal
Raposo Bernardo
Offices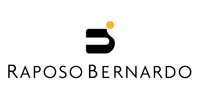 Raposo Bernardo
AV. FONTES PEREIRA DE MELO
EDIFÍCIO AVIZ, N.35, 18TH FLOOR
1050-118 LISBON
Portugal
Raposo Bernardo > The Legal 500
Rankings
Both lenders and borrowers instruct 
Raposo Bernardo
 on a range of project financing matters; the team has seen a recent increase in EU investment into infrastructure projects in Portugal. Clients count on the '
great technical knowledge
' of practice co-heads 
Nelson Raposo Bernardo
 and 
Joana Andrade Correia
 through the full life-cycle of projects. Major recent matters have included advising on the financing of road construction, oil and gas, LNG, wind farms and hydroelectric dam projects.
Practice head(s):
Nelson Raposo Bernardo; Joana Andrade Correia
Testimonials
'There are some characteristics that give Raposo Bernardo & Associados a unique character, but the one that I most appreciate is its ability to unlock difficulties and resolve issues.'
'Undoubtedly, Nelson Raposo Bernardo stands out. I also highlight Joana Andrade Correia; she is a very complete lawyer with a work capacity that is rare to see.'
' Proactively provides value, frees us from problems in a safe way and especially gives us support to develop projects and businesses knowing that we have secure, flawless legal support.'
'Nelson Bernardo accompanies all of our projects at least in the design phase and then he is always up to date and intervening whenever necessary. He is aware of all changes in the way of developing projects and the legislative innovations that matter most. This makes him unique among his peers because he is a true business lawyer and project maker.'
'Joana Andrade Correia is one of the most methodical and quickest lawyers to deal with matters that I know, which is fundamental in a project team, and with a unique ability to establish relationships / bridges between the varied interests of each party. Quickly leads the negotiation process and it is normal to receive compliments about the structuring of the stages of a project. Her work capacity is incredible. An exemplary lawyer in terms of dedication and professionalism. Highly recommended.'
'They bring together all the essential qualities to be our preferred legal partner, from being experts in the knowledge of project financing matters and in the language of this sector that is so unique, to being the society I met until today that presents works with more rigor and quality, respects deadlines and commitments. They are serious, ethical and honest from the work done to the fees and the relationships they establish with us and with the opposing parties.'
'Its projects area and also the energy area is still one of the most respected in the country. I can also point out that they are very agile in the response time, they are very proactive, they are prepared to globally support any project, whatever its size and even several at the same time. They are very ethical, very respected and know the language of the renewable energy sector and projects very well. I recommend Raposo Bernardo for the extraordinary ability to negotiate with the authorities, with banking and with business partners, because they know in depth the technical language of this sector which really makes a difference.'
'Nelson Raposo Bernardo is an indispensable lawyer for any complex operation involving projects, infrastructures, renewable energies, financing, purchase and sale of companies, creation of vehicle companies, etc. He has the qualities of great lawyers, an excellent negotiator, with impressive legal know-how, very shrewd and quick to react to any setback, with a very cordial and highly ethical approach.'
The transport and logistics group at
Raposo Bernardo
handles a variety of work pertaining to aviation and maritime law, including financing transactions, as well as aviation, cruise and cargo ship insurance matters. The practice stands out as a go-to destination for leading companies in the cruise sector; engagements range from assistance with cargo claims, regulatory and contractual issues, to employment matters and dispute resolution.
Joana Andrade Correia
 is experienced in aviation finance and leasing, and managing associate 
Júlio Martins Júnior
 has relevant experience in cross-border matters.
Practice head(s):
Joana Andrade Correia; Júlio Martins Júnior
Testimonials
'The quality of Raposo Bernardo & Associados is knowledgeable of all legislation and regulations pertaining to aviation. They are aware of clients' business, which facilitates our relationship. They also demonstrate enormous resilience in the course of a more complicated subject. Joana Andrade Correia, leader of the department, stands out.'
'We have been using Raposo Bernardo's services for two years now and so far we are very satisfied. The service provided is very high, and it is on the same  level as any international law firm specialised in aviation Law.'
'We work with several departments of Raposo Bernardo, but the basis of our relationship is with the department of transport, especially Aviation. Raposo Bernardo is lucky enough to have Joana Andrade Correia leading this department, one of the best lawyers I know in aviation. She has a way of doing super sophisticated advocacy. She knows everything there is to know in relation to national, European and international aviation regulations. She is extremely sharp, with a reasoning that goes straight to the point and manages to solve what would seem impossible at first.'
'The team is extremely knowledgeable of the transport sector, covering aviation, shipping, cruises, roads and railways. Joana Andrade Correia is an international expert in cruises and very reputable with freight forwarders and maritime transport and shipping companies.'
'The quality of the service provided is exceptional. The team's capabilities are many, with a special emphasis on: absolute mastery of the transport area, focus on providing clients with the best results, adequate response to our needs, clarity in the answers, practical and problem-solving spirit. I think that all these elements clearly distinguish Raposo Bernardo & Associados in the market.'
'Raposo Bernardo gives us the best legal support not only in maritime / cruises but also in aviation, where I also consider them excellent. Joana Andrade Correia knows everything there is to know about our sector, how a cruise ship works, the complexity of transactions and the specificity of terms and language. She is extremely determined and combative and is completely aligned with the objectives we set as clients. She is an excellent negotiator.'
Raposo Bernardo
 is retained by engineering companies, contractors, investment banks and promoters in a variety of energy and natural resources matters. Leading the practice are
Nelson Raposo Bernardo
 and
Júlio Martins Júnior
, who both demonstrate extensive expertise in project financing and development, as well as licensing issues and energy-related M&A.
Practice head(s):
Nelson Raposo Bernardo; Júlio Martins Júnior
Testimonials
'The quality of the service provided is very good. The main characteristics of the team are: excellent knowledge of the renewable and fossil energy sector; focus on problem solving; work capacity; ability to improvise, to react quickly and to resolve issues in very short timeframes.'
'Nelson Raposo Bernardo is extremely charismatic and very pleasant to deal with. He has in-depth knowledge of the energy sector.'
'Among others, there are two characteristics at Raposo Bernardo & Associados that captivate me a lot: the certainty and the quality of the work they undertake. Nelson Raposo Bernardo stands out. He is charismatic, intelligent, resilient, experienced and proactive. He is a brilliant arguer and speaker, knows how to delegate and create teams that later, according to his culture, will work alongside him. I also highlight Júlio Martins Júnior, who is extremely efficient at delivering results with the client in mind.'
'Raposo Bernardo is an authority in the energy sector and their opinion is respected in the market. Lawyers are able to foresee the difficulties and possible blockages of each project and act quickly; they analyse everything in great detail and with extreme rigor. They have a culture of proactivity and are always available to help.'
'Nelson Raposo Bernardo leads the department. In addition to his impressive legal and energy knowledge, he stands out for his dynamism and sense of leadership. He has significant international experience in the energy sector, both in Europe and in Africa. Júlio Martins Júnior is always available and very diligent.'
'I highlight the sincerity in the opinions they give us, they are transparent and clear. They are compliant in terms of deadlines. I also really like their ability to always find a legal and adequate solution to problems. Nelson Bernardo is an outstanding lawyer, with fantastic qualities at all levels.'
'Raposo Bernardo's team always focuses on the relevant issues. It always ends up being our preferred law firm for energy matters. I highlight their attention to detail, proximity to the client, depth of analysis and the extreme rigor. In addition, they have exceptional contacts in the energy and financial sector, which has opened doors for us in project finance.'
'The faces of the department are Nelson Raposo Bernardo and Júlio Martins Júnior. Nelson is an excellent negotiator with all parties. He is an extraordinary business lawyer and technically very good. Júlio has an impressive practice in our sector and that is why we have trusted him for many projects and he has managed to resolve issues quickly and effectively. He is a good negotiator.'
The banking and finance team at
Raposo Bernardo
 undertakes transactional and regulatory work and is divided into sub-groups: asset, corporate and trade finance, investment banking, NPLs and compliance. The group is adept at handling cross-border matters, receiving instructions from an impressive roster of international clients. Managing partner
Nelson Raposo Bernardo
 is the key point of contact in the team; project finance, syndicated lending and international credit operations are some of his areas of expertise.
Testimonials
'They are unique in the way they solve problems and do not complicate things. It is a law firm with a strong focus on delivering results, and that anticipates the difficulties and problems in each project.'
'Raposo Bernardo stands out for the extreme depth of analysis and rigor of reasoning and conclusions; ability to take controlled risks, and find new solutions to complex problems; the general level of knowledge of the team is extraordinary.'
'Nelson Bernardo is one of the most charismatic, gifted and the most brilliant lawyers in the market. He uses his international experience to advise on any subject or provide legal opinions; he is simply brilliant and often innovative.'
'Raposo Bernardo & Associados has proved to be an increasingly important partner in the activity of our group. I am particularly impressed by their extreme dedication to clients' business and the presentation of solutions that are tailored to our needs. They don't try to sell us general drafts that they've used a thousand times.'
'Nelson Bernardo is our preferred contact for all banking matters. He has extensive experience and is a lawyer of the highest legal quality. He is an expert and very resilient in the face of the adversities that we face at times.'
'What we want when we hire a law firm is that it provides a service with the highest quality, that lawyers are well aware of the legal regimes applicable to our activity, respect deadlines, report everything to us in a clear and transparent manner, and are serious. We find all of this at Raposo Bernardo & Associados.'
'Nelson Bernardo is a lawyer with infinite knowledge of banking, finance, M&A and projects. For me and most of the people who work with him, he is considered one of the best lawyers in legal terms. He is a person with unsurpassed availability and work capacity and with a stunning practical spirit, who finds solutions where we only see problems.'
'It is a firm with a quality above average and has a strong focus on banking and financial law. They distinguish themselves by treating each case as if it were the only one, giving 100% attention to clients' concerns, they are very dedicated, always available and provide practical solutions. In addition, they are very quick to respond.'
Raposo Bernardo
 fields a cross-practice team, which combines expertise in equity and debt capital markets deals, banking and project finance. International banks and funds seek the department's advice on securitisation transactions and asset financing.
Nelson Raposo Bernardo
 is the key point of contact.
Testimonials
'Absolute focus on generating results and adding value to our business and activity. Transparent and honest relationship, with excellent relations between the team of lawyers and our in-house teams. Nelson Raposo Bernardo is a true leader for his spirit and personality. The work undertaken in the area of capital markets involves contacts with banks of various types, national and international. Any securitisation is always a complex and time-consuming project, but he handled the transaction from start to finish. It could not have gone better!'
'I would like to point out, as well as other qualities of service in particular, the speed, rigor, certainty and security that they transmit. I cannot fail to highlight Nelson Bernardo. What sets him apart is his quick and very perceptive reasoning ability and negotiation skills. There is nothing in the legislation concerning capital markets that he does not dominate. Having him in charge of a negotiation or a contract or any other matter is clearly a guarantee of success.'
'I couldn't be happier with the quality of Raposo Bernardo's services. They are very professional, rigorous, meticulous, and are always well prepared. Nelson Raposo Bernardo is an extraordinary lawyer.'
'All lawyers are very good technically. They have in-depth knowledge of legislation pertaining to financial services and capital markets. I also highlight their qualities in terms of contacts and negotiation with several parties, including CMVM, Euronext, national and international banks, financial advisors, etc. All matters are dealt with a matter of urgency but the team is able to provide efficient and detailed advice.'
'Nelson Bernardo stands out as a lawyer with extensive experience in the capital markets. He is a legal encyclopaedia, very practical and has great negotiation skills.'
'Nelson Raposo Bernardo is one of the best lawyers I have worked with.' 
Raposo Bernardo
 acts for investment banks, international funds and domestic and international companies in a range of corporate and M&A mandates.
Nelson Raposo Bernardo
 is experienced in cross-border transactions and corporate restructuring. He jointly leads the department with
Joana Andrade Correia
, whose sector specialisms include the aviation, tourism, energy and pharmaceutical industries.
Practice head(s):
Nelson Raposo Bernardo; Joana Andrade Correia
Testimonials
'What makes Raposo Bernardo a unique law firm is its overwhelming service capacity, its technical ability and the excellent strategic legal advice. They are able to provide sufficient general information through well-constructed and pertinent memos for our activity, putting us on the right path to what is truly important.'
'Joana Andrade Correia is an extraordinary lawyer, always very well prepared, and has great knowledge of corporate and M&A transactions. She is always available and has our full confidence in all types of matters in this area. She fights to get the best results.'
'We may have more than one hundred projects a year and an average of 300 hours of work per month with Raposo Bernardo, but they always get it right. I highlight two partners: Nelson Bernardo and Joana Correia. Nelson Bernardo stands out for his intelligence, legal knowledge, work capacity, availability, brilliant leadership, team spirit and international experience. Joana Correia is also a lawyer with an impressive, intelligent, safe and proactive approach; she solves all problems with an impressive precision and rigor.'
'They are highly professional, extremely knowledgeable in the practice of international Mergers & Acquisitions, very organised, innovative and always proactive.'
'Nelson Raposo Bernardo is a superb lawyer.. I also have to highlight another partner, Dr. Joana Andrade Correia, with the same level of professionalism and an incredible ability to reverse apparently negative situations in the client's favour.'
'Raposo Bernardo is sophisticated in its approach and in all the services it provides; innovative in the way it solves complex problems and a leader in defining interpretations and trends in discussions on legal matters. The team knows our business beyond the law and adapts to our needs. Lawyers provide quick responses and are proactive.'
'I highlight two great lawyers. Nelson Raposo Bernardo is intelligent and a very perceptive leader. He is very experienced in M&A transactions, has impressive international experience and is extremely dedicated to the client. Joana Andrade Correia is always one step ahead in matters. She is very focused on solving challenges.
In addition to providing day-to-day advice to an array of clients,
Raposo Bernardo
 is also adept in labour disputes, disciplinary proceedings and work accident cases.
Ana Cláudia Rangel
 heads the employment department, and combines expertise in dispute resolution and labour law. Recent engagements saw the senior associate advise on restructuring and hiring processes.
Testimonials
'Raposo Bernardo is efficient in solving the issues and problems that we present them with. They provide swift responses. In addition, they demonstrate a permanent willingness to support us and have in-depth knowledge of labour laws and procedures, working closely with unions and other employment lawyers.'
'Ana Cláudia Rangel is a very solid lawyer capable of handling the most complex matters with relative ease. She is always available. These are characteristics that we highly value. She is extremely reliable and has great experience in the sector.'
'Raposo Bernardo is very well prepared, both on a practical and academic level. They provide safe advice and are quick to respond to our constant requests. Ana Cláudia Rangel is a great lawyer. She is available, effective and solves problems.'
'Ana Cláudia Rangel is very focused and objective in dealing with issues, she always has a word of comfort in more delicate situations that involve some difficult decisions.'
'It  is a firm that is always up to date and warns us of everything we have to take into account, be it legal news or mere notices of important dates and facts. The quality of the service is excellent. Ana Cláudia Rangel provides extremely reliable advice. She is experienced in employment matters, including unions and labour litigation. She is very methodical and available.'
'Raposo Bernardo is a law firm that manages to create affinity and professional ties that last for a lifetime. Ana Cláudia Rangel leads the employment department and is an excellent professional. For reasons known to all of us, this was an atypical year for lawyers in all areas who had to adapt to new realities and concepts, which Raposo Bernardo overcame with success and distinction.'
Merger control issues are a core area of focus for the EU and competition department at
Raposo Bernardo
. Typical mandates also include abuse of dominance matters, compliance issues and proceedings before the PCA. Leading the practice is
Mafalda Contumélias Baptista
, who is knowledgeable in European regulation and acts for clients in regulated industries.
Practice head(s):
Mafalda Contumélias Baptista
Testimonials
'Raposo Bernardo is genuine, transparent and does not deceive. Its culture is guided by quality and hard work. They don't rest until they solve the problems at hand.'
'For the area of competition, I would like to highlight Mafalda Contumélias Baptista, who I consider to be an exceptional lawyer, with great knowledge of competition law, the functioning of the market and European legislation applicable to the aviation sector.' 
'We have worked with Raposo Bernardo for over five years. Not only do we appreciate the professionalism of the team but also their flexibility to support us in various legal areas.'
'They have a fantastic legal service in the area of competition and European legislation. They have a very well prepared team of lawyers and consultants, with extensive experience in our sector and with specialists accredited by the Portuguese Bar Association. In addition, they have an international view of law and business and are very sophisticated. I also highlight their professionalism, their effectiveness and the results they manage to achieve, always fulfilling the client's goals.'
'I would like to highlight Mafalda Contumélias Batista. As the regulatory framework for competition is constantly changing, it is impressive how she and team are always up to date. She always demonstrates a solid mastery of technical aspects, combined with a commercial and practical approach to the most complex issues.'
'Thinking about their main qualities, I emphasise the maximum attention to the client, their dedication and commitment to achieve the best results, and their always positive and optimistic attitude. Mafalda Contumélias Baptista is extremely efficient.'
'In the competition and European law team, I would like to highlight Mafalda Contumélias Baptista, who has been managing our affairs with great success.'
Ana Cláudia Rangel
 leads 
Raposo Bernardo
's restructuring and insolvency team, which has advised on large operations for leading companies in sectors including distribution, construction, healthcare, life sciences and tourism. Senior associate Rangel is recommended as '
a lawyer with great quality
'.
Testimonials
'I have the best opinion of Raposo Bernardo's work, which has a very high quality. The secret was just one, they know very well how these processes work, they bring together lawyers specialized in each area and the next is work and perseverance. These are just two of its main qualities, which together with the very long experience in this area, which comes from having many restructurings on hand, the dynamics that contribute to things happening and developing, especially in the most complicated phases of a restructuring, and very important, a winning and leadership mentality.'
'I highlight the person in charge of this area, Ana Cláudia Rangel, who has all the qualities of an excellent lawyer, with enormous quality, very experienced, capable of leading any restructuring process, even with many parties and interlocutors, has enormous patience and a great capacity to generate consensus and get everyone to agree and sign the restructuring agreements.'
'The quality of the service is very good, I would say excellent. It is often above our best expectations. The skills that most impress me are the ease in understanding even what we need and in responding to our requests. Being very clear is also a very important quality and availability. Whether during the week or even on weekends we can always count on them. This has a lot of value.'
'I work mainly with Ana Cláudia Rangel and I am very satisfied. She is a lawyer with great quality, very experienced and knowledgeable in all the secrets of restructuring and insolvencies, in addition to litigation and labor matters. I recommend you with great distinction for being a lawyer of great quality, also an extraordinary human being, with a great capacity to understand our needs and respond.'
'What makes us turn to Raposo Bernardo & Associados is precisely the high quality of its legal services, the guarantee of a serious, rigorous, flawless work, on time and in accordance with the commitments assumed.'
'In this area, the qualities I highlight are: deep practical knowledge, complete mastery of the restructuring procedure, experience, proactive attitude, efficiency and effectiveness with good results in sight. I am very satisfied and I recommend the company with great pleasure, for us they have been an indispensable partner.'
'The area of restructuring and insolvency is led by Ana Cláudia Rangel, who does it with skill and a lot of capacity. I value her quality of experience, knowledge of the mechanism of the restructuring procedure, self-confidence, security and the ability to dominate the subject and reassure us.'
The IP practice at
Raposo Bernardo
 acts for a diverse client roster of aviation, automotive, engineering, tourism and pharmaceutical companies. Core areas of activity for the team include trade mark and patent prosecution, as well as judicial oppositions.
Serena Argente Escartín
 advises on the entire spectrum of IP rights, including disputes and agreements.
Practice head(s):
Serena Argente Escartín; Maria Sirec
Testimonials
'Of all the skills I value the most I would like to highlight the way they perceive what we need and what we want in each situation. Raposo Bernardo's lawyers are professional, rigorous, available and achieve excellent results.'
'They are able to provide assistance in relation to the protection of brands, covering registrations and oppositions.'
'We place our total trust in Raposo Bernardo & Associados to protect our assets. This work requires a great deal of expertise in this sector and the area in question. Raposo Bernardo is the right legal player for this purpose, guaranteeing the success and added value that we were looking for in the market.' 
'Serena Argente is our main point of contact. She is extremely diligent, professional, very dedicated and practical.  In addition, we would also like to highlight her brilliant performance in negotiations.'
'Raposo Bernardo & Associados honours deadlines and results. The team has extensive knowledge of all matters pertaining to intellectual property, such as trade marks and patents. They also have an important presence at the Alicante Institute, which manages the brands at the European Union level.'
'It provides an impeccable service. Maria Sirec is great in proceedings related to patents oppositions.'
'The unique quality that distinguishes this law firm is its total commitment to client's objectives. We trust them with the registration, management and defence of our brands and IP rights. The qualities we value most are precisely the ability to always achieve the best results, helping us meet our goals and add value to our business.'
Raposo Bernardo
offers legal advice in the fields of public procurement, contracts, concessions and PPPs. Of particular note, the team, which predominantly acts for private sector clients, has extensive experience in motorway and railway concessions. Administrative litigation is also another key area of activity. Practice head
Manuel Esteves Albuquerque
 is often involved in cross-border matters.
Practice head(s):
Manuel Esteves Albuquerque
Testimonials
'They deal with everything from advice, public tenders, public contracts, adjudications, complaints and administrative litigation. Most importantly, they achieve excellent results.'
'Manuel Esteves de Albuquerque has a vast knowledge of all matters of public law and is always available to listen to us.'
'I understand that what makes them unique is the ability to offer an impeccable legal service at a price that cannot be considered expensive. This results from Raposo Bernardo's culture of honesty and transparency, created by its founder and which has been transmitted to all lawyers.'
'Manuel Esteves Albuquerque is the lawyer who stands out in the department. He is extremely experienced in public tenders, administrative actions and PPPs.'
'Manuel Esteves de Albuquerque's technical competence, vast experience and negotiation skills deserve to be mentioned. He is an excellent team coordinator, is able to prioritise and assign tasks and responsibilities, which facilitates the relationship with clients.'
'The main capabilities of the team are based on a  its knowledge and relevant experience.'
'Manuel Esteve de Albuquerque is a very confident and assertive lawyer in his approach to matters, adamant in defending rigor and our interests before any other public party. He is very good at managing teams.'
'I can't think of a single quality that makes Raposo Bernardo is very professional, organised, and proactive. The public law team is able to assist with large-scale issues and projects.'
Raposo Bernardo
advises a range of clients, notably real estate agents and investment funds, on sector-related transactions. The team is well versed in the purchase and sale of real estate assets involving offices, hotels and industrial property. Leading the department is
Manuel Esteves Albuquerque
, who has a good track record in real estate and construction mandates in Portugal and abroad.
Practice head(s):
Manuel Esteves Albuquerque
Testimonials
'Raposo Bernardo & Associados stands out for its proximity and availability and for the diversity of areas in which it specialises. We are very satisfied with the high quality service they provide us over the years and we intend to continue to count on this team with whom we have a fantastic relationship.'
'Manuel Albuquerque is a very methodical lawyer who addresses every detail. It is very easy to work with this lawyer, who gives us great confidence both in the analysis of our matters and in the arguments at contract negotiation meetings.'
'The quality of the advice is impeccable, having never been in a situation where the best solution has not been reached, whether in terms of investment / acquisition, or sale.'
'Manuel Esteves de Albuquerque maintains a record of excellence in the analysis of legal issues, producing very complete opinions that point out the optimal solution for each case.'
'Raposo Bernardo has the ability to solve unusual problems and are always very available. They stand out from other law firms that work in the sector for the quality of the services they provide and for the way they work in all the work we request.'
'Manuel Esteves commands a great team and is an expert on the legislation applicable to our sector of activity.'
'Manuel Albuquerque leads a department with a dedicated and very competent team, which provides the highest quality of services. What sets them apart is the impeccable legal preparation to address each issue.'
'Lawyers are specialists in all aspects of commercial property, construction and procurement, development, property litigation and estate management, which is excellent. It is so easy to talk with them since they speak the same language.'
Raposo Bernardo
advises a client base of telecoms and IT companies. Regulatory telecoms advice is a noted strength, as is its assistance to the IT sector on the EU funding legal framework. '
A lawyer of the highest technical, professional and personal level
', 
Mafalda Contumélias Baptista
 heads the team.
Practice head(s):
Mafalda Contumélias Batista
Testimonials
'What I can say is that we are extremely satisfied with Raposo Bernardo's work. As the main quality: the solidity and security of legal advice. Elements that distinguish it from other law firms I know: professionalism, proximity and great knowledge of the legal area, regulation, contracts, etc. They never failed me in terms of deadlines, commitments or in certainty of the work done.'
'I am very happy with Mafalda Baptista's work, it came to give a new dynamism. She is a very responsible lawyer, who does a very serious job, with great technical detail, which is crucial in our area. She knows our business well and that makes it easier.'
'In this area of TMT the obvious lawyer to highlight is Mafalda Contumélias Baptista. She dominates this area deeply, relates with the players of the environment with an incredible facility. She is very precise and safe in the work she does, diligent, always available and ready to help us. For us she has become an indispensable lawyer and I recommend her 100%.'
'The quality is above our expectations. They are specialists in technologies and telecommunications.'
'The person in charge of the department stands out, Mafalda Baptista, who is extremely diligent, always with everything organized, has an above-average knowledge of technology and systems, which facilitates the job, is very assertive and effective.'
'The main qualities are the great commitment and focus on providing the best legal service and achieving the results we want. They don't rest until they get the best result that we indicated. And in the midst of it all they are still very fast, which for us is extremely important.'
'I work more directly with a lawyer of the highest technical, professional and personal level, Mafalda Contumélias Batista. Solves any issues or doubts, we always ask for her advice on more complex issues and she, who has enormous experience in our sector, never fails us, is always available and with great quality and clarity clarifies what we need.'
'Mafalda Batista is very competent and works with great rigor, which always gives us a lot of confidence. She has extensive local and international telecommunications experience and is always up to date.'
Raposo Bernardo
 acts for a diverse client roster of domestic and international companies from several sectors, such as aviation, construction, real estate, pharmaceuticals and insurance, among others. The team handles litigation and arbitration proceedings, showcasing extensive experience in corporate and shareholder disputes.
Ana Cláudia Rangel
 specialises in dispute resolution, and is knowledgeable in insolvency and labour law.
Testimonials
'The team of lawyers is phenomenal and we couldn't be happier. Ana Cláudia Rangel is focused on achieving the best result on behalf of the client.'
'I have not been able to find a law firm that is so genuine, transparent and does not deceive. What I notice is that they don't rest until they solve the problems at hand.'
'Ana Cláudia Rangel is a very experienced, determined, combative lawyer, with impressive argumentative ability, very organised and proactive. She has become our go-to lawyer for everything that is judicial litigation and more complex arbitrations.'
'Raposo Bernardo's lawyers are distinguished by their professionalism, effectiveness and the results they achieve. Raposo Bernardo has solid experience in all forms of dispute resolution in Portugal.'
'Cláudia Rangel is an excellent negotiator; she is proactive, dedicated and shows incredible attention to detail.'
'What makes them different from any other society is their ability to listen and understand our concerns, presenting the best solutions appropriate to our sector of activity, which gives us security. In addition, I would also like to add the technical capacity of lawyers, with a high level of legal and sectorial expertise.'
'I believe that they have unique characteristics that differentiate them in the market, such as valuing clients individually, in addition to being highly professional, efficient in the way they solve problems and effective in the results they achieve.'
'The work in the litigation area is coordinated by Ana Cláudia Rangel, who is an outstanding lawyer and inspires great confidence. She has a lot of experience in dispute resolution and conflict resolution. In addition to all this, she is very dedicated and has a solid and consistent academic background.'
Raposo Bernardo
's tax practice is led by '
very committed professional
'
Carlos Santiago
. A range of multinational companies instruct the team, including the wider firm's banking clients; contentious and non-contentious tax matters feature in the team's recent work.
Testimonials
'Raposo Bernardo & Associados's tax department is the best I've worked with. By simplifying the issues in question and being able to resolve issues quickly, without rounds or round answers. Go straight to what matters and very quickly always present us with 2 or 3 solutions for each problem or fiscal situation.'
'Raposo Bernardo & Associados' tax department is very homogeneous and of high quality. It is led by Carlos Santiago, who is a very committed professional, with a lot of experience and who solves problems without delay. He is always available to clarify and provide immediate advice, without the need to study the subject.'
'They know how to be in a meeting, no matter how tense, without wavering and know how to resolve with constructive proposals and high added value. Given the area in question, I would say that the ability to resist pressure is one of the qualities that strongly distinguishes them, but also their great international appetite and the various offices they have in several countries allows them to know better, and act locally, in relation to the tax law of these countries from Portugal.'
'What distinguishes Carlos Santiago from his peers is the serenity he imparts to us in his legal advice, which is always complete and definitive. There is never anything left to be solved or solved in an uncertain way.'
'I classify the service provided as excellent, on two levels: resolution and prevention of tax incidents, which translates into outstanding monitoring of this area, which is so sensitive for companies in general. I would also like to highlight the deep technical knowledge, which is always up to date in an area that is constantly changing and requires continuous updating / training by lawyers.'
'What distinguishes Raposo Bernardo is in fact the excellent team, and in the case of tax matters it is precisely for this reason, for being a very cohesive and high level team led by Carlos Santiago. In fact, the tax team is very solid in terms of tax know-how and offers very practical advice, highly valued by us. In any situation it purges the unnecessary and focuses on the essential.'
'Raposo Bernardo & Associados's tax department is distinguished by its quick response and mastery of tax issues, allowing it to make timely decisions. They are very methodical and strict in their indications, leaving no room for doubt. We have maximum confidence in the representation of our company before the tax authorities.'
'I would like to highlight Carlos Santiago for the sensible approach with which he addresses each fiscal issue, which is very conservative in relation to the scenarios presented, revealing an adequate study of the matters in question. He has a rigorous technical knowledge that allows him to coordinate complex operations from the fiscal point of view.'
Raposo Bernardo >
Firm Profile
Raposo Bernardo is a full service law firm recognized by its ability to combine the strength of the advocacy tradition with the most modern and advanced technology with the aim of providing the greatest benefit to our Clients.
We believe that in order to provide top level legal support it is essential that our teams of lawyers, in addition to high technical skills, and an in-depth knowledge and understanding of our Clients' activities and projects have as well as a sharp sensitivity to their specific way of conducting business.
The cooperation culture existing between all members of our teams is the same cooperation culture we maintain with our Clients. This spirit of collaboration and closeness makes it possible to create strong and trusting relationships, and thus achieve the best outcome. It is also with that purpose in mind that we specialize in the matters, projects and in the specific activities of each one of our Clients. Because each one of them reveals its specificities and only a focused support tailored to the needs of each Client allows us to offer all the best services.
We are aware of the Clients' needs and what they value most. We do everything in order to exceed their best expectations. That is why we differentiate by making available specific and individualized solutions thus guaranteeing that Clients can gain the best benefit from our services. That being the case we make some important commitments such as each Client having more than one partner coordinating their issues or the guarantee of maintaining the same team during the execution of a project without rotations and changes that could harm the continuity and execution of the works. We also know that our Clients like to benefit from our services in different jurisdictions.   That is why we have put in place a very advantageous system allowing benefiting of the conditions practiced in the jurisdiction with the lower values, independently of the jurisdiction in which the Client requests our services.
We keep a permanent and intense internal training and refresher training activity which we believe is essential so that our teams are always at the forefront of the most advanced and sophisticated practices in the international legal market.
With full independence we keep working relations with law firms all over the world, being totally available to partnership for providing services to the benefit of our Clients' projects.
After more than 25 years we renew our commitment to combine experience and tradition with innovation, modernity and sophistication through pragmatic advice that adds value to our Clients, always maintaining the same ability to respond fast and rigorously and a culture of full availability and cooperation.
Focus in tailor-made service
For our firm the Client is at the heart of our work. To achieve the Clients' satisfaction when dealing with its matters is one of our main objectives. To exceed its best expectations is one of our main goals. That is why we maintain a very close relationship with all our Clients and try to know in detail their activity and the market in which they act.
Quality and rigour in the services provided
We provide our Clients top quality services and for that purpose we work with the utmost rigour. The results provided to our Clients are the best indicator. We are fully aware that the speed in the answer is essential and we are used to work under time pressure and to anticipate the agreed deadlines.
Innovation to the benefit of the Clients
Apart from the tradition we are proud of, we seek for the most innovating procedures and solutions to the benefit of the Client. For such purpose we permanently invest in training and in technology in order to increase the efficiency of our services.
Professional Ethics
All our procedures, practices and culture are based in transparency and ethics. An ethical attitude and behaviour is essential in order to meet the Clients' expectations and to ensure the quality of our services. This same ethics is always present in the relationship with our colleagues and the market in general.
Global Services
We provide specialized services in all areas of law to all the industry sectors. We also provide services for several other jurisdictions, especially for Portuguese-speaking African countries, either through our network of local partners or our specialized desks.
Diversity and Inclusion
We provide legal services with pleasure and for pleasure. We can´t be any different. That is why we need a well-being environment that is at the same time stimulating and non-discriminating. We are a law firm exempt of any type of discrimination. Nevertheless we develop programs and initiatives promoting diversity and inclusion.
Social Responsibility and Pro bono
We are strongly committed to our social environment. We are aware that everyone will benefit if we have a positive social environment. That is why we do everything within our means in sharing part of what we receive from the community and try to involve ourselves in pro bono and social responsibility activities.
Lawyer Profiles
| Photo | Name | Position | Profile |
| --- | --- | --- | --- |
| | Ms Joana Andrade Correia | Partner, Co-head of the Corporate law and M&A department, specialized in corporate… | View Profile |
| | Mr Manuel Esteves Albuquerque | Senior associate | View Profile |
| | Ms Ana Cláudia Rangel | Head of the Litigation and Arbitration Department, specialized in civil procedural law,… | View Profile |
| | Mr Nelson Raposo Bernardo | Global managing partner of Raposo Bernardo; head of Banking and Finance; head… | View Profile |
Languages
English French German Italian Polish Portugese Spanish
Top Tier Firm Rankings
Firm Rankings