The Legal 500
Webinars
Coping with white-collar crime threats and internal investigations in Romania
18 May 2021, 4.00pm EET
In association with...

← Back to Webinar homepage
Coping with white-collar crime threats and internal investigations in Romania
Overview
Investigation work is peppered with legal and practical issues for which there is not always one correct solution. In recent years, organisations of all sizes, sectors and markets have been faced with managing internal investigations in response to an increase in white-collar crime and misconduct risks.
This webinar, brought to you by The Legal 500 and Albu Legal, is designed to provide general counsel and risk & compliance professionals with guidance on the practical steps that can be taken to mitigate, manage and overcome the different stages of an investigation in Romania, from the initial complaint to the final outcome.
We will discuss the expectations of governance, compliance and self reporting when it comes to an increased risk of fraud and bribery. The session will also contemplate the key practical issues for employers to consider when carrying out multi-jurisdictional investigations in a remote working environment and provide tips for engagement with foreign authorities and regulators.
Speakers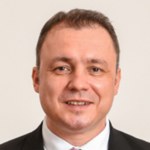 • Gabriel Albu, founder, Albu Legal
• Further speakers to be confirmed
---