Doing Business in...Thailand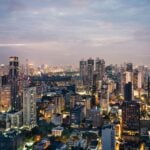 THAILAND SNAPSHOT Formal name: The Kingdom of Thailand Population: Approximately 69,310,000 (2019) Average annual population growth: 0.2% in 2018 Capital city: Bangkok Major cities and districts: Bangkok; Samut Prakan; Nonthaburi; Udon Thani; Chonburi; Nakorn Ratchasima; Chiang Mai; Hat Yai; Pak Kret; Si Racha; Pra Pradaeng; Lampang; Khon Kaen; Surat Thani; Ubon Ratchathani; Nakorn Si Thammarat …
Contributed by Kudun & Partners
Read More...
Legal Market Overview
One of the cornerstones of the Thai economy is the 4.0 economic model, a significant development pushed through by the government with the help of the private sector. The primary focus is a series of projects surrounding rail, aviation and infrastructure to help transform Thailand from a newly industrialised country to a high-income, developed nation.
Foreign direct investment (FDI) is crucial for Thailand, and here Japan and Singapore remain the largest inbound investors, accounting for more than half of the FDI into the country. The US, UK, China and the Netherlands are also active investors in the Thai market. In the years since 2011, major natural disasters and some political upheavals had negatively affected FDI; however, firms have noted recent upticks in FDI, which may provide some reason for optimism about the near future.
Most recently, both domestic and international political developments have had knock-on effects on the Thailand's legal market. A new government was elected in March 2019 marking the first democratic elections in Thailand since the 2014 coup d'état. The election drew criticism from various international watchdogs, and resulted in some substantial delays in key Eastern Economic Corridor (EEC) projects, as the authorisation of government funding was interrupted in the political transition. Most firms in the market, however, are hopeful that the effects will be short-lived and will have minimal impact on the confidence of foreign investors. On the international stage, the US-China trade war has had an impact on the financing options available for energy and infrastructure projects in Thailand.
The legislative and regulatory environment in Thailand can be difficult to navigate, as the country is constantly striving to modernise its existing laws and create new legislative initiatives aimed at economic growth and development. In early 2019 a new power development plan (PDP) was announced, with the goal of developing Thailand's renewable energy infrastructure and thus reducing the country's dependance on fossil fuels. Government-subsidised rooftop solar project for example are expected by some lawyers to revolutionise the Thai power market.
Thailand has also seen changes to its law governing maternity leave, which was increased from 90 to 98 days, as well as its regulations surrounding data protection.  Indeed, the country passed the Personal Data Protection Act in May 2019, and firms have reported that many clients will feel the effects of this legislation for the next decade.
Bangkok is the legal centre of Thailand. With a few exceptions Thailand's legal market has never been more active and the presence of local and international firms provides a range of legal experience and expertise well suited to the market.
Baker McKenzie is perhaps the strongest all-round international firm, though Allen & Overy (Thailand) Co, Ltd and Linklaters both have especially strong corporate and finance practices, including project finance. In addition, many firms noted Kennedys' arrival in November 2017 as a significant development in the country's insurance and disputes markets.
Tilleke & Gibbins is a strong performer throughout the region, but has particularly deep-seated relationships and expertise in Bangkok, where the firm was originally founded. Further, domestic firm Weerawong, Chinnavat & Partners has a very impressive full service offering and boasts a number of attorneys with experience practicing at major international law firms.
---
Firms in the Spotlight
FRANK Legal & Tax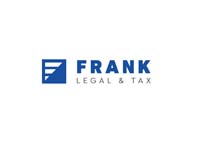 FRANK Legal & Tax is a boutique international law firm based in Bangkok. Established and run by a talented team of international lawyers with extensive experience in Thailand, we specialize in CORPORATE and REAL ESTATE, offering international quality, comprehensive legal services to small and medium-sized businesses, as well as those purchasing property. We understand the …
View Profile...
Pisut & Partners

Pisut & Partners is a leading law firm based in Bangkok having profound connections with international law firms across the region and other continents. Providing a vast array of services, Pisut & Partners specializes in litigation and arbitration law, corporate M&A, hotels and hospitality, insolvency and restructuring, trade competition, labor and employment, immigration, insurance, transportation, …
View Profile...