Kudun & Partners > Bangkok, Thailand > Firm Profile
Kudun & Partners
Offices
Kudun & Partners
23rd Floor Units C & F
Gaysorn Tower, 127 Ratchadamri Road
Lumpini, Pathumwan
10330
Thailand
Kudun & Partners > The Legal 500
Rankings
Kudun & Partners
advises issuers, underwriters and placement agents in capital markets transactions across a range of industries, including the energy, telecoms, financial services and real estate sectors. Founding partner
Kudun Sukhumananda
, who is active in IPOs, debt securities offerings and stock exchange listings, jointly leads the practice alongside
Kom Vachiravarakarn
, who provides expert securities regulatory advice.
Praised as being '
equally versatile in international arbitration and court litigation
',
Kudun & Partners
handles a wide range of commercial disputes.
Somboon Sangrungjang
co-leads the practice and acts for domestic and international clients in commercial and business litigation matters.
Pariyapol Kamolsilp
, who '
goes the extra mile
' for his clients, has particular expertise in insolvency and bankruptcy, as well as rehabilitation cases.
Kudun & Partners
advises clients in the financial services, manufacturing and retail sectors on contentious and non-contentious employment and labour matters, arising out of mergers, spinoffs and business reorganisations, in particular. The practice is jointly led by
Somboon Sangrungjang
, who acts for domestic and international clients in employment disputes, and
Troy Schooneman
, who heads up the firm's international practice.
Niruch Winiyakul
is another key contact and is experienced in representing clients in the automotive, transportation, banking and financial services sectors in employment disputes.
Kudun & Partners
 advises clients on a range of energy and infrastructure matters, and is particularly active in the renewable energy sector. Founding partner
Kudun Sukhumananda
, who acts for Thai and international clients on infrastructure funds, jointly leads the practice group alongside
Kom Vachiravarakarn
, who handles transactions in the renewable energy sector.
Saravut Krailadsiri
is noted for his experience in the oil and gas industry, and provides litigation and tax advice in this space.
Kudun & Partners
 acts for Thai and international corporations, high-net-worth individuals and financial institutions on a range of tax matters, including M&A investment structuring and tax optimisation, tax planning and transfer pricing.
Chinawat Assavapokee 
and
Saravut Krailadsiri 
jointly head up the practice group, with Assavapokee specialising in corporate restructuring and M&A tax planning, and Krailadsiri acting for major clients in the oil and gas sectors.
Kudun & Partners
acts for its roster of clients in M&A transactions and post-acquisition integrations and advises on issues relating to tax, securities and corporate restructuring. Founding partner
Kudun Sukhumananda
, who has considerable experience in assisting Thai and international clients on M&A and REIT transactions, jointly leads the team alongside
Kom Vachiravarakarn
, who advises on the acquisition and disposal of equity interest in listed companies.
Kudun & Partners >
Firm Profile
The firm: Emboldened by a vision to change the traditional working relationship which law firms have with their clients and create a vibrant new practice; Kudun and Partners Co., Ltd. (KAP) was founded in April 2015 with a common passion of acting as trusted business advisors with unparalleled legal experience rather than simply as legal advisors.
We gain our clients' trust for lasting partnerships through helping them smoothly navigate the often painful and difficult processes in the most timely and cost-effective manner.
In a very short period, we have become the fastest-growing corporate law firm in Thailand now with 14 partners, over 50 foreign and Thai lawyers, and over 40 business support professionals serving both private and publicly trading Thai and international corporations as well as state-owned enterprises across the full spectrum of industries.  Team members are bilingual with a strong command of English to be able to easily assist our foreign clients.
Our partners bring with them extensive experience and respect in the legal community and have achieved both personal rankings and awards.
Areas of practice: Practice areas beyond corporate general/governance include:
Mergers and acquisitions (both domestic and cross border transactions).
Capital markets (equity offerings with both domestic and international IPO experience, secondary and follow on offerings / debt offerings / tender offers).
Tax and restructuring (tax planning on restructurings and business for cost-saving tax implications)
Investment related laws and FDI (for international clients investing in Thailand, helping determine the most effective investment structure to use, establishing an investment entity, applying for BOI promotions, business licenses and permits).
Infrastructure funds and REITs (establishing Infrastructure Funds & REITS for various industries, domestic and international offerings).
Dispute resolution / litigation / domestic and international arbitration
Our client base includes both private and publicly traded Thai and international firms as well as state-owned enterprises across the full spectrum of industries including:
Agriculture / fisheries / food and beverage
Automotive / transport / logistics
Financial services / banking / investment management / insurance
Construction and materials / industrial manufacturing
Consumer goods and services / tourism
Energy / oil and gas / renewables (solar / wind), natural resources / mining / utilities
Health care
Real estate (industrial estates / commercial retailers / housing estates / entertainment)
TMT (Technology, media and telecoms) including tech start-ups
We have unique expertise in tech start-ups, new technology and media and have guided various firms, entrepreneurs and small businesses through the complex process of getting set-up in Thailand through sharing strategic and legal advice on business formation, laws, taxation and securities and regulatory advice.
Main Contacts
| Department | Name | Email | Telephone |
| --- | --- | --- | --- |
| Corporate and M&A (including Capital Markets), Banking and Finance, Projects & energy | Kudun Sukhumananda | kudun.s@kap.co.th | |
| Tax and Corporate Restructuring, Corporate and M&A (including Capital Markets), TMT (Technology, media and telecoms) | Chinawat Assavapokee | chinawat.a@kap.co.th | |
| Tax and Corporate Restructuring, Corporate and M&A (including Capital Markets) | Saravut Krailadsiri | saravut.k@kap.co.th | |
| Dispute Resolution, litigation, arbitration and Restructuring and Insolvency | Pariyapol Kamolsilp | pariyapol.k@kap.co.th | |
| Dispute Resolution, litigation, arbitration and Restructuring and Insolvency | Somboon Sangrungjang | somboon.s@kap.co.th | |
| Corporate and M&A (including Capital Markets), Banking and Finance, Projects & energy | Ekachai Chotpitayasunon | ekachai.c@kap.co.th | |
| Real estate & construction, Corporate and M&A (including Capital Markets), Banking and Finance, Projects & energy, TMT (Technology, media and telecoms) | Kom Vachiravarakarn | kom.v@kap.co.th | |
| China Practice, Foreign Direct Investment | Mayuree Sapsutthiporn | mayuree.s@kap.co.th | |
| Corporate and M&A (including capital markets), Real estate & construction, Corporate and M&A (including Capital Markets), Banking and Finance, Projects & energy, TMT (Technology, media and telecoms) | Kongkoch Yongsavasdikul | kongkoch.y@kap.co.th | |
| Corporate and M&A, Foreign Direct Investment,Real estate & construction, Corporate and M&A (including Capital Markets), Banking and Finance, Projects & energy, Consumer goods and retail | Troy Schooneman | troy.s@kap.co.th | |
| Dispute Resolution / litigation | Niruch Winiyakul | niruch.w@kap.co.th | |
| Corporate and M&A, Capital Markets, Projects & energy | Chai Lertvittayachaikul | chai.l@kap.co.th | |
| Corporate and M&A, Real Estate | Peerasanti Somritutai | peerasanti.s@kap.co.th | |
| Corporate and M&A, Regulatory, Real Estate | Thanyaluck Thongrompo | thanyaluck.t@kap.co.th | |
| Japan Practie, Dispute Resolution, litigation, arbitration | Emi Rowse Igusa | emi.r@kap.co.th | |
Staff Figures
Number of lawyers : 60 Number of business support professionals : 30
Languages
English Thai Chinese (Cantonese and Mandarin) German Korean Bahasa Malaysia Japanese
Memberships
AmCham American Chamber of Commerce The Lawyers Council of Thailand The Thai Bar Association World Services Group (WSG) Pride Partner International Thai-Hong Kong Trade Association (THKTA) Hong Kong Trade Development Council (HKTDC)
Doing Business In
Thailand
THAILAND SNAPSHOT
Formal name: The Kingdom of Thailand
Population: Approximately 69,310,000 (2019)
Average annual population growth: 0.2% in 2018
Capital city: Bangkok
Major cities and districts: Bangkok; Samut Prakan; Nonthaburi; Udon Thani; Chonburi; Nakorn Ratchasima; Chiang Mai; Hat Yai; Pak Kret; Si Racha; Pra Pradaeng; Lampang; Khon Kaen; Surat Thani; Ubon Ratchathani; Nakorn Si Thammarat
Official language: Thai
Currency: Thai Baht
Per Capita Income: 17,990 PPP dollars
Foreign Investment: Foreign direct investment (FDI) is an important element of Thailand's economic development, and the country is one of the major FDI destinations in the region. According to the UNCTAD World Investment Report 2018, after several consecutive years of decline, FDI flows have largely recovered. They multiplied by 3.7 between 2016 and 2017, reaching USD 7.6 billion. This recovery was due to increased investment by European Union countries and strong inflows from ASEAN countries and Japan. Through the Investment Promotion Act, offering more incentives to invest in advanced technologies, innovative activities and research and development, and the Eastern Economic Corridor (EEC) Act, which offers benefits to investors in this zone (tax subsidies, right to land ownership, issuing of visas), FDI flows should show satisfactory results in 2019. The amount of FDI increased by 15% in 2017 and reached USD 219 billion dollars, or 50.7% of the country's GDP.
Japan and Singapore are by far the largest investors in the country and account for more than half of FDI inflows. Malaysia, the United States, Netherlands, the People's Republic of China, Indonesia, Taiwan, the United Kingdom, and Hong Kong are also major investors. Manufacturing and financial and insurance activities attract nearly 70% of all FDI inflows. Investments in real estate, commerce and information and communications are also important.
Thailand is among the countries with the most significant reforms in business regulation over the past few years; those reforms have facilitated the setting-up processes and reduced the time to start a business from 27.5 days to 4.5 days. The country has improved considerably its ranking in the World Bank's Doing Business metric, and it occupies 27th position in the Doing Business 2019 ranking, losing one position from the previous year. The rights of borrowers and creditors have been strengthened as well as the system of land administration.
Foreign invested projects in 2018 by sector (amounts in millions of Baht): Agricultural Products (16,288); Minerals and Ceramics (5,405); Light Industries/Textiles (3,942); Metal Products and Machinery (88,048); Electric and Electronic Products (36,790); Chemicals and paper (45,601); and Services (59,528).
Main Exports: Machinery including computers: US$42.9 billion (17.2% of total exports); Electrical machinery, equipment: $35 billion (14%); Vehicles: $30.4 billion (12.2%); Rubber, rubber articles: $15.5 billion (6.2%); Plastics, plastic articles: $14.5 billion (5.8%); Gems, precious metals: $11.9 billion (4.8%); Mineral fuels including oil: $10.6 billion (4.2%); Meat/seafood preparations: $6.6 billion (2.6%); Organic chemicals: $6.1 billion (2.5%); and Cereals: $5.7 billion (2.3%)
Main Imports: Electrical machinery, equipment: US$45.6 billion (18.2% of total imports); Mineral fuels including oil: $42.7 billion (17%); Machinery including computers: $29.6 billion (11.8%); Gems, precious metals: $15.9 billion (6.4%); Iron, steel: $12.5 billion (5%); Vehicles: $10.2 billion (4.1%); Plastics, plastic articles: $9.6 billion (3.8%); Articles of iron or steel: $7.5 billion (3%); Optical, technical, medical apparatus: $6 billion (2.4%); and Organic chemicals: $5 billion (2%)
Summary of Thailand's Political System: Until 22 May 2014 the politics of Thailand were conducted within the framework of a constitutional monarchy, whereby the prime minister was the head of government and a hereditary monarch was head of state. The judiciary is independent of the executive and the legislative branches. Since the coup d'état of 22 May 2014, the 2007 Constitution has been revoked, and Thailand has been under the rule of a military organization called National Council for Peace and Order (NCPO), which has taken control of the national administration. The chief of the NCPO abolished the national assembly and assumed the responsibilities of the legislative branch. The court system, including the Constitutional Court, still remains in existence, even without the Constitution.
Elections for a civilian government were held in 24 March 2019, and the new prime minister and the government will be announced soon.
Summary of Thailand's Legal Framework: The Thai legal system is a statutory law system, which means it is mostly based on written law passed by the legislature. The primary sources of law are the Constitution, which was the supreme law, legislation such as Codes and Acts, decrees and custom.
WTO and Free Trade Agreements: Thailand has been a member of the World Trade Organization since 1 January 1995 and a member of the General Agreement on Tariffs and Trade since 20 November 1982.
It has the following trade agreements in effect: ASEAN Free Trade Area (AFTA), Thailand-Australia FTA, Thailand-New Zealand CEP, Thailand-Japan EPA, Thailand – Chile FTA, ASEAN-China FTA, ASEAN-Australia-New Zealand FTA, ASEAN-India FTA (Goods), ASEAN-Korea FTA and ASEAN-Japan CEP 2. Thailand is not a party to the United Nations Convention on Contracts for the International Sale of Goods (CISG).
FORMS OF DOING BUSINESS
Establishment of a Thai Company
There are two types of companies in Thailand: private limited companies and public limited company.
A private limited company is formed by registration with the Department of Business Development (DBD), under the Ministry of Commerce (MOC). The structure of a private limited company must include a minimum of three shareholders who enjoy limited liability on par with the values of their shares. Directors, on the other hand, generally have no special liability for the debts of the company in the case of bankruptcy or liquidation, unless they personally cause loss to the company, act contrary to the company's objectives, or act against the law.
In order to set up a private limited company in Thailand, the promoters or shareholders must get an approval and reserve the name of the company. For reference, investors may observe the name reservation guidelines of the business development office under the MOC. The approved corporate name reservation is valid for thirty days, with no extension.
A Memorandum of Association (MOA) must be filed with the DBD after the name reservation has been approved. There must be at least three individual promoters to prepare and register the MOA. The MOA must include the following:
The name of the proposed company and its address;
The proposed company's business objectives;
A declaration of limitation of shareholders' liability;
The amount of share capital to be registered, and the value per share;
Names, addresses, occupations, and signatures of the shareholders and the number of shares subscribed by each of them; and
The registration of incorporation for the company.
The government fee to register a limited liability company is charged at a minimum of THB 5,500 for every THB 1 million registered capital and a maximum of THB 275,000, plus minimal certification fees and stamp duty of THB 2,000.
A public limited company is a company established for the purpose of offering shares for sale to the public. The shareholders' liability is limited up to the amount paid on their shares. The purpose must be indicated in the memorandum of association of the company.
The Public Limited Company Act B.E.2535 identifies the structure of public limited company as follows :
Number of shareholders: 15 persons or more;
Registered capital: no minimum amount of registered capital;
Shares' value and payment: Each share must have the same value and must be fully paid upon issuance;
Number of directors: at least five persons, at least half of whom must have a registered address in Thailand.
The government fee to register a public liability company varies, depending on the amount of registered capital, and starts at Baht 1000 for registered capital of one million Baht.
Foreign Investment in a Thai company
Thai laws impose restrictions on foreign ownership of Thai companies. These restrictions are stipulated in the Foreign Business Act 1999 (FBA) and specific laws governing certain sectors, e.g., the Banking Act, Insurance Act, and Land Act. In addition, some companies may choose to incorporate a foreign ownership limit in their articles of association.
Governmental Approvals
The FBA is the primary and principal legislation that governs and regulates foreign entities' activities in Thailand. As a general rule, foreign entities who wish to conduct business activities in Thailand are subject to the provisions and restrictions contained in the FBA. A foreign entity is prohibited from undertaking certain businesses as stated in the lists attached to the FBA (the "Lists").
The undertaking of the type of businesses specified under List 1 is absolutely prohibited. However, a foreigner who desires to engage in business specified in List 2 or List 3 is required to obtain permission from the Ministry of Commerce (MOC) or from the Director-General of the Department of Business Development (DBD), in either case with certain governmental approvals.
Further restrictions on foreign ownership in specific sectors, such as telecommunications, banking, or insurance, are set out in specific laws pertaining to these sectors, such as the Telecommunications Business Act 2006, the Financial Institution Business Act 2008, the Life Insurance Act 1992, or the Non-Life Insurance Act 1992.
Exceptions, with or without conditions, are granted to foreign entities that meet the following qualifications:
They are granted promotional privileges by the Board of Investment (BOI);
They are granted promotional privileges by the Industrial Estate Authority of Thailand (IEAT); or
Based on international treaties that Thailand has entered into such as the Treaty of Amity and Economic Relations between Thailand and the United States (Treaty of Amity), the Thai-Australia Free Trade Agreement (TAFTA), the Japanese Thai Economic Partnership Agreement (JTEPA), and others, qualified entrepreneurs may file a request for the issuance of a Foreign Business Certificate from the Director-General of the Department of Business Development.
It generally takes 60 days from the submission date of the application to know the outcome. Government fees range from THB 20,000 to THB 500,000, depending on the business.
Business operating licenses may be required depending on the nature of each business, which is governed by its own special legislation.
Further, once the newly incorporated company hires an employee, the company must register with the Social Security Office for social securities fund and workmen's compensation fund contributions.
Restrictions on ownership of land: The Land Code prohibits any foreign entity from having ownership in land. Under the Land Code 'foreign entity' definition is stricter than the definition under the FBA, and a Thai entity will be treated as if it was a foreign entity if 49% or more of its registered shares are owned by a foreign entity. Foreigners, however, may own up to 49 percent of the units in a condominium.
M&A Approval and Process
The applicable legislation relating to mergers and acquisitions (M&A) in Thailand varies depending on the target, i.e., the company to be acquired or merged.
The acquisition of shares in a Thai Company Limited is governed by Sections 1238-1243 CCC (Civil and Commercial Code of Thailand).
In the case of a Thai Public Company, the Public Limited Company Act 1992 (PLCA) applies and, in relevant cases, the Securities and Exchange Act 1992 (SEC Act).
For the acquisition of Thai PLC listed on the Stock Exchange of Thailand, additional rules and regulations of the Stock Exchange of Thailand (SET) and rules and regulations of the Securities Exchange Commission (SEC) are relevant, e.g., tender offer requirements.
With respect to the acquisition of assets in a Thai company, the rules of the Civil and Commercial Code (CCC) apply, as may Section 107 PLC-Act.
In addition, numerous other laws, regulations and legal aspects may be applicable:
Trade Competition Act
Permission and reporting requirements for companies promoted by the Thailand Board of Investment (BOI)
Permissions by the Industrial Estates Authority of Thailand (IEAT)
Foreign Business Act
Land Code restrictions for acquisitions of land-owning companies
Employment issues and local labor laws
Intellectual property
Borrowings and liabilities
Disputes and litigation
Representative Offices
A representative office operates a service business in Thailand for its head office, an affiliated company or a group company in another country. It renders these services without any income except for the remuneration of expenses, and has no legal form in the sense that the representative office cannot receive any purchase orders, sign sale and purchase agreements or negotiate business (neither on its own account nor on behalf of the parent company). A representative office can only sign those contracts that are essential for its own operations, e.g., lease of the premises. A representative office renders non-revenue-raising services to a foreign-domiciled head office through engaging in a limited range of activities such as:
Sourcing of local goods or services in Thailand
Inspecting and controlling quality and volume of goods which the head office purchases in Thailand
Disseminating information about new products and services of the head office
Reporting to the head office on local business development and activities, and/or
Providing advice in various fields relating to goods distributed by the head office to the distributors or consumers
A representative office is always considered to be foreign. This status has as its main consequence that the representative of the representative office or a director of the foreign company will have to apply for a foreign business license before the start of the operations.
Work Permit
To work legally in Thailand, a foreigner must apply for a work permit. A work permit is a legal document that states a foreigner's position, current occupation or job description and the Thai company for which he is working. It also serves as a license to perform a job or an occupation allowed for foreigners inside Thailand, as some occupations are restricted only to Thai citizens.
Foreigners entering Thailand are not permitted to work, regardless of their type of visa, unless they are granted a work permit. Those who intend to work in Thailand must hold the correct type of visa to be eligible to apply for a work permit.
To secure a work permit in Thailand, a foreigner needs a non-immigrant visa. The non-immigrant visa must be obtained before entering Thailand.
Once the foreigner has a non-immigrant visa, he may begin to process the work permit. The work permit process would take seven business days to accomplish. The work permit application is processed at the Ministry of Labor.
A foreigner is eligible to apply for a work permit as long as he has a non-immigrant visa or a resident visa, has an available employer who will provide documents for work permit, and the occupation he will perform is not prohibited to foreigners.
A Thai company, to be eligible to employ a foreigner with a work permit, must have at least two million Baht in registered capital.
Public-Private Partnerships
In December 2017, the government of Thailand published a new PPP Strategic Plan which sets out the sectors in which infrastructure projects can be developed as Public Private Partnerships (PPPs) and also lists out the projects within the PPP pipeline. This new Strategic Plan reaffirms the importance of developing infrastructure to the Government and economy of Thailand and presents new opportunities for both Thai and foreign infrastructure developers and investors.
Areas that require private participation include the development of urban rail transit lines; toll roads in metropolitan areas; public logistics ports; and high-speed rail lines. Areas in which private participation is encouraged are the development of telecommunication networks; high-speed internet networks; intercity toll roads; logistics depots; common ticketing; airport ancillary services; water treatment facilities; water supply and irrigation systems; public education institutions; public health infrastructure; pharmaceutical and medical equipment facilities; science, technology and innovation infrastructure; digital economy infrastructure; convention centers; shelters for the low to middle income, the elderly, the handicapped and underprivileged people; freight rail lines; airports; cruise terminals and facilities; and power infrastructure.
Services Sector
In order to promote investment into Thailand, the Board of Investment (BOI) under The Investment Promotion Act, B.E. 2520 (1977) encourages the services sector by providing various incentives, such as:
an exemption of corporate income tax for up to 13 years, 50 percent reduction in corporate income tax for up to 8 years, an exemption of import duties on machinery or raw or essential materials;
Non-tax incentives such as 100% foreign ownership (except for activities included under the FBA's List 1 or stated in other laws);
a right to own land and a right to bring in foreign skilled workers and experts to work into Thailand.
Foreign businesses in the services sector that wish to take advantage of such investment incentives should take the following issues into account:
criteria for project approval, such as environmental protection and minimum capital investment and project feasibility;
criteria for foreign shareholding, such as the requirement that Thai nationals hold 51% of the registered capital of a Thai entity as well as other conditions as specified in other laws
The BOI may set foreign shareholding limits for certain activities eligible for investment promotion as deemed appropriate.
There are additional incentives for investment in the Eastern Economic Corridor (EEC) or Special Economic Development Zones (SEZ). Apart from the Investment Promotion Act, B.E. 2520 (1977), there are investment incentives under other acts such as The Industrial Estate Authority of Thailand Act, B.E. 2522 (1979) and The Petroleum Act, B.E. 2514 (1971).
Foreign Contractors
Infrastructure development in Thailand has accelerated in recent years, bringing numerous opportunities for foreign-based engineering, procurement and construction (EPC) firms looking to participate in projects in the country. Potential investors need a thorough understanding of the legal and regulatory framework before expending time, energy and capital pursuing opportunities. The most significant law relating to the participation of foreigners in business activities in Thailand is the Foreign Business Act BE 2542 (1999). The Lists under the FBA place restrictions on a number of activities in which engineering and construction firms might seek to engage, such as architectural, engineering and construction services, as well as wholesale or retail trading with registered capital under 100 million baht and other ancillary services. A company that has half or more of its shares held by non-Thais will be deemed as "foreign" under the FBA and thus subject to its restrictions.
Foreign companies and foreign majority-owned Thai companies wishing to engage in these activities in Thailand must first obtain a foreign business license or foreign business certificate from the Department of Business Development at the MOC. Each separate business will be scrutinized for the purposes of assessing compliance under the FBA. A company with a foreign business license as architects, for example, may not automatically engage in engineering or construction activities. Foreign companies must also be aware of professional licensing requirements, so they are well advised to comply with the regulations of the relevant professional organizations.
Franchising
The Franchise business in Thailand is currently unregulated and requires no license, although there are many well-known franchise restaurants and brands operating in the Kingdom. The Trademark Act, the Trade Competition Act, Patent Act, Copyright Act, Trade Secret Act, and Trade Competition Act, and Foreign Business Act apply and have a significant impact on the franchise businesses. Under the pending draft of Thailand's Franchise Business Act, "franchise" is defined as the operation of a business in which one party called a 'franchisor' agrees to let the other party, the 'franchisee,' operate the business using the forms, systems, procedures and intellectual property rights of the franchisor, or to use its rights to operate a business during a specified time or in a specified area, such operation being under the direction of the franchisor's business plan, and the franchisee having a duty to reimburse the franchisor.
Under the current draft version, the franchisee will require a franchise license, and the franchise agreement has to be in written form and registered with the Ministry of Commerce. A Franchise Commission Agency will be created as a regulatory body.
FINANCIAL ISSUES
Taxation
Thailand's International Business Centre (IBC) regime was enacted on 28 December 2018 and became effective the following day.
Corporate income tax was reduced to the rate of 8 per cent, 5 per cent or 3 per cent on qualifying services income received from affiliates; the applicable rate depends on the level of annual expenditure in Thailand, being THB60 million, THB300 million and THB600 million, respectively.
The IBC regime provides various tax incentives for 15 years, such as:
Dividends received by IBC from its subsidiaries are exempted from Thai tax;
Withholding tax exemption under certain criteria;
Flat personal income tax rate exemption.
To obtain such exemptions one has to meet the following requirements:
maintaining paid up capital of at least THB10 million;
employing at least 10 skilled employees.
If a company with IBC status fails to satisfy the criteria for more than one consecutive year, the IBC status may be revoked and the tax incentives clawed back, with penalties and surcharges, from the first year the incentives were granted.
Repatriation of profits: In addition to paying dividends, profits may be repatriated through various means including payment of royalties and/or service fees.
Foreign exchange controls: The Exchange Control Act, B.E. 2485 (A.D. 1942), as amended, governs all matters involving foreign exchange. As a general rule, all matters involving foreign currency are regulated by, and require the permission of, the Bank of Thailand. Since May 22, 1990, however, foreign exchange control has been considerably relaxed by the Bank of Thailand. At present, certain transactions in Thai Baht or foreign currency can be performed virtually without restriction, and only a few require approval from the Bank of Thailand.
Individuals in transit may normally bring foreign currency and negotiable instruments into Thailand without limit. They may also freely take out of the country all foreign currency they had brought in, without limit. Individuals in transit, however, may not take out Thai currency exceeding 50,000 Baht per person, except for trips to countries bordering Thailand (Myanmar, Laos, Cambodia, Malaysia and Vietnam), where an amount of up to 500,000 Baht is allowed. There is no restriction on the amount of Thai currency that may be brought into the country.
There are usually no restrictions on the amount of foreign currency or negotiable instruments that a resident may bring into Thailand. All such currency and instruments must be sold to, or deposited into, a foreign currency account with a commercial bank within seven days from the date of receipt or entry into the country, however.
There is no restriction on the import of foreign currency in the form of investment funds, offshore loans, etc. Such foreign currency, however, must be sold or exchanged into Thai Baht, or deposited in a foreign currency account with an authorized bank, within seven days from the date of receipt or entry into the country. An application form F.T. 3 or F.T. 4 must be submitted to an authorized bank for each transaction involving the sale, exchange or deposit of such foreign currency in an amount exceeding USD 5,000 or its equivalent.
Transfer pricing rules
Guidelines have been issued to counter aggressive inter-company pricing practices and to ensure that such payments are reflected at market value. These guidelines are intended to prevent the manipulation of profits and losses within a group of related companies and to ensure that goods and services traded between related companies are priced at an arm's length value. The Revenue Department has the power to assess income resulting from transfers which it deems are below market value.
State-Owned Enterprises and Privatization
As of October 2017, the Royal Thai Government held majority ownership in 56 state-owned enterprises (SOEs), which include 46 non-financial SOEs concentrated in key economic sectors such as communications, power generation and distribution, transportation, and water management and ten financial SOEs; including a state-owned bank, a government pawnshop, and eight specialized financial institutions (SFIs). [Any update since 2017?]
In 2016, SOE total assets amounted to 14.9 trillion baht (US$450.8 billion) while revenues amounted to 4 trillion baht and profits amounted to 291 billion baht. The average return on assets for all SOEs was 1.6%. SOE's total investment budget is budgeted at 800 billion baht (US$24.2 billion) for FY2017.
Stock Market
The Stock Exchange of Thailand (SET) is the national stock exchange of Thailand. At the end of 2017, the Stock Exchange of Thailand had 688 listed companies with a combined market capitalization of 17.92 trillion baht or US$560 billion. [Any update since 2017?]
Competition
The Trade Competition Act 1999 ("TCA") was amended on early 2017 and became effective at the end of 2017 with the purpose of improving the autonomy and impartiality of the Office of the Trade Competition Commission of Thailand (OTCC), which is currently a separate legal entity. As a result, it now has power to impose various sanctions, including financial penalties, and to issue cease-and-desist orders to suspend, cease, or amend any anticompetitive conduct to ensure an equal, level playing field, which is a longstanding policy goal.
The TCA applies to various sectors of business operators and, in certain cases, state enterprises. It provides additional factors to weigh in regard to abuse of market dominance, expands the scope of the definition and requirements in regard to merger control, grants a right to claim compensation by the injured person, and sets a clear prohibition on unfair trade practices.
Intellectual Property
The intellectual property (IP) environment in Thailand has continued to improve in recent years. In December 2017, the United States Trade Representative(USTR) moved Thailand from the Special 301 Priority Watch List to the Watch List after the out-of-cycle review conducted by USTR. Thailand remained on the WL in 2018.
While there has been improvement in official enforcement efforts, and there were no Thai markets listed in the 2017 USTR Notorious Markets Reports (released in January 2018), many concerns with IP protection and enforcement still remain. Online and mobile piracy continues to increase and physical goods piracy and counterfeiting on a commercial scale remain problematic. The United States continues to urge Thailand to impose sentences that would deter more potential offenders.
U.S. IP right owners should consider obtaining IP protection in Thailand before introducing their products or services to the Thai market. Companies may wish to require non-disclosure agreements to be signed, or seek advice from local attorneys or consult with experts in Thai IP law before disclosing their technologies to local partners.
The Department of Intellectual Property (DIP) oversees Thailand's IP system. U.S. IP owners may register IP rights in Thailand for trademarks, patents, designs, layout-design of integrated circuits, and geographical indications. An address for service in Thailand and a local agent or attorney are generally required when filing IP applications at DIP.
As a member of the World Trade Organization (WTO) and World Intellectual Property Organization (WIPO), Thailand generally complies with international intellectual property standards established by the Agreement on Trade-Related Aspects of Intellectual Property Rights (TRIPS). Thailand is also a party to the Patent Cooperation Treaty (PCT) and the Madrid Agreement Concerning the International Registration of Marks (known as the Madrid System). Patent and trademark applicants may use these international systems for filing international patent and trademark applications when requesting protection in Thailand.
Copyrights are protected in Thailand without any registration requirement; formal recordation of copyrights at the DIP's Copyright Office is recommended as it would be useful as evidence of ownership in the event of a dispute. A copyright notice should also be affixed to the copyrighted work.
Trade secrets, such as data, formulas, or other confidential information used in business, may be protected in Thailand if the owner provides appropriate measures to maintain the secrecy.
Legal System
Thailand has a predominantly civil law legal system, but it is a hybrid of many influences. During the 19th century, Thailand legal system was developed to model the French civil system, and is thus primarily statute based, with major Codes resembling those of European civil law jurisdictions. Common law features are also evident, such as the separation of powers, as are the ancient Hindu traditions.
The Thai legal system is a statutory law system, which means it is mostly based on written law passed by the legislature. Primary sources of law include the Constitution, which is the supreme law, legislation such as Codes and Acts, decrees and custom. Judicial decisions are not binding, but in practice Supreme Court decisions are persuasive, have some precedential value, and are often used as secondary authoritative sources of law.
Court system
The judiciary of Thailand is composed of four distinct systems: the Court of Justice, the Administrative Court, military courts, and the Constitutional Court of Thailand.
Arbitration
In Thailand, which has signed both the New York and Geneva Conventions, arbitration is an alternative for going to court. Since 2002, Thailand has followed the UNCITRAL Model Law on International Commercial Arbitration for its own arbitration mechanism. The country now adopts the same framework for domestic and international arbitration in order to avoid complications in interpretation and execution. The present arbitration procedure in Thailand gives the parties the autonomy to frame proceedings in the manner that they deem to be most efficient. It also ensures that parties will have reasonable opportunity to be heard in respect of their claims and arguments.
Since 2000, foreigners may already serve as arbiters. Foreign lawyers may also represent their clients in arbitral proceedings.
Arbitration has been increasingly drawing attention in Thailand. Aside from the business sector, some government entities have also used this mechanism to reduce the amount of litigation in Thailand, like the Department of Insurance, the Department of Intellectual Property and the Security and Exchange Commission.
Thai courts are responsible for enforcing arbitration agreements if the parties' contract provides for dispute resolution by arbitration. They have a duty to dispose of a filed case if they find that the agreement to arbitrate has not been followed. A court may also appoint an arbiter in case the parties fail to agree on the appointment.
While arbitral agreements cannot be considered as legal precedents, the courts and the judicial system have accepted the importance of arbitration, as well as the essential role of arbitral tribunals.
Two Thai institutes have been established to support this process: the Thai Arbitration Institute of the Office of the Judiciary and the Thai Commercial Arbitration Institute of the Board of Trade.
Recognition and enforcement of foreign arbitral judgments
Foreign arbitral awards are enforceable in Thailand, as Thailand is a signatory to the Convention on the Recognition and Enforcement of Foreign Arbitral Awards (otherwise known as the New York Convention). Such an arbitral award must be submitted to the Court for recognition and enforcement within three years from the date that the award is enforceable. Such enforcement is, however, subject to the discretion of Thai courts to reject enforcement thereof on the grounds as stipulated in Sections 43 and 44 of the Thai Arbitration Act 2002.
Interviews
Kudun Sukhumananda and Troy Schooneman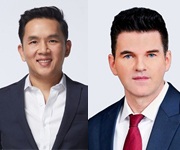 The Legal 500 sits down with Kudun Sukhumananda and Troy Schooneman of Kudun & Partners, following the firm's recognition at The Legal 500's inaugural Southeast Asia Awards 2020/21.
Being recognized in multiple regional categories really highlights the strength in depth of the firm's services. How important is it to have the right team around you?
Kudun:
Simple. Having the right team is the bedrock on which all successful businesses are built. When I originally started, I only had myself, and my two other founders, Kongkoch and Ekachai.  We shared a vision to develop a paradigm-shifting approach to legal offerings; that is, to provide business solutions rather than just conventional legal advice.
I knew that if I put the best team members in the right positions, they would tell me what is needed and how to get there. Ideas and circumstances may change. Neither will matter if you wake up every day and have to spend time with people you don't respect or enjoy working with.
With that in mind, I was able to convince a number of senior partners from other firms whom I respect and attracted some of the best and brightest associates and business professionals who hail from some of the largest firms to join us.
Troy:
As a leader, there is nothing more important than being surrounded by a team of passionate and capable people who share your vision – which, in our case, is to provide innovative, commercially sound, solution-oriented advice to our Thai and international clients.  We take great care in ensuring that our lawyers and non-lawyers are chosen not only for their individual strengths but also their ability to strengthen the firm as a whole.
Please tell us a little bit about your practice.
Troy:
Although we are the "new kid on the block" – with the formation of the firm in 2015 – all of our partners and senior lawyers are well-known, respected professionals in their respective fields, many of whom joined us from other top Thai and international law firms.  This, together with our overall strategic vision, is one of the reasons we have been able to grow so quickly and to position ourselves as one of Thailand's top law firms.
Our experienced team of international and Thai lawyers, comprised of 12 partners and more than 50 associates, act as trusted advisors to a range of government entities, financial institutions and private equity funds, as well as leading Thai and international private and public corporations, on both domestic and cross-border transactions in Thailand and throughout Southeast Asia, covering the full spectrum of industry sectors.  As a full service law firm, our key practice areas include corporate and M&A, debt and equity capital markets, tax and corporate restructuring, litigation, arbitration, and dispute resolution, foreign direct investment, intellectual property, banking and finance, real estate, fintech and digital law, as well as a practice group dedicated to startups through our KAP-X brand.  We are also the first independent law firm in Thailand to establish a dedicated China Practice to serve the unique needs of Chinese corporations and individuals on both inbound and outbound investment transactions in Thailand and throughout Southeast Asia.
What do you see as the main points that differentiate your firm from your competitors?
Kudun:
We stay true to our vision; that is, to provide business solutions rather than just conventional legal advice. The phrases "exceeds customer expectations" and "provides an amazing customer experience" are frequently used to describe how we achieve organizational excellence.  In today's competitive industry and continuously changing environment, however, we must go one step further and assist our clients in meeting or, if possible, exceeding their own objectives.
In a year full of business disruption across the region, what's the main change that you have made in the firm that will benefit clients?
Troy:
One of the hallmarks of any successful business is the ability to pivot with agility and to continually evolve to meet changing client needs and market developments.  Over the past 12 months we have made a number of changes that will benefit our clients, both in terms of the services that we are able to offer, as well as the way that those services are deployed. For example, we have invested significantly in a number of new technologies that allow us improve internal efficiencies which, in turn, allows us to be more responsive to our clients at reduced costs.
In addition, we have deployed a number of new service offerings as a direct response to both clients' needs and market developments.  Over the last 12 months, we have established several new practice groups, including a dedicated digital law, cryptocurrency and blockchain technology practice group, a startup and entrepreneur practice group, and a practice group dedicated to personal data privacy.  We are also planning several new and very exciting client initiatives over the next several months – but I don't wish to let the cat out of the bag on those just yet!
Is technology changing the way you interact with your clients, and the services you can provide them?
Troy:
New technologies, including specific legal technology solutions, were already available as tools for law firms when the pandemic struck last year.  The pandemic has, however, led to an acceleration of our technology deployment schedule, especially with respect to our AI document and contract production systems.  Historically, one of the key requirements of law firm clients, apart from the provision of excellent and commercially sound legal advice, is responsiveness.  Client's expectations about responsiveness have been enhanced during the pandemic, particularly given the more frequent use of alternative modes of communication, i.e. instant messaging applications such as WhatsApp, LINE, LinkedIn and WeChat, all of which have grown extremely popular since the beginning of the pandemic.  Our firm has been recognized for its responsiveness and we are always seeking alternative and innovative technology solutions to further cement our excellent reputation for being one of Thailand's most responsive law firms.
Video teleconferencing technologies like Microsoft Teams, Zoom, Google Meet, Cisco Webex, and others have removed the requirement for travel and face-to-face interaction. Convenience in interaction has unquestionably risen, but the complexity of these exchanges has also increased. In our view, only by adopting the right technology now will help organizations position themselves for future growth.
Can you give us a practical example of how you have helped a client to add value to their business?
Kudun:
With the impending Personal Data Protection Act set to be enforced next year, we have organized one-on-one training and seminars for our clients. We help our clients by transferring knowledge and skills into their organizations, leaving them better equipped to respond to future challenges.
We conduct annual startup and legal clinics for aspiring startups seeking legal advice, financial advice or guidance in the startup ecosystem. By engaging more startups, we can help connect our corporate clients and investors who are looking for startup ideas that can add value to their businesses.
Are clients looking for stability and strategic direction from their law firms?
Troy:
We pride ourselves on taking the time to acquire a deep understanding of our clients businesses.  By doing this we are often able to play a very important and active role not only in providing our clients with legal advice but also advising on business strategy and commercial direction.  The holy grail in the legal profession is being viewed by our clients as trusted advisors – someone who not only provides commercially sound legal advice but who clients can also turn to for advice on non-legal matters, including important business and strategy decisions.  It takes time to develop such deep relationships, but it is ultimately very rewarding for us, as lawyers, and for our clients.  We encourage our lawyers to think strategically and to acquire deep knowledge of our clients' businesses, including their strategic goals and pain points – and by doing so we are more able to distinguish ourselves from many of our competitors.
This recognition signifies years of hard work. What is the most valuable lesson you can share with young, aspiring lawyers?
Kudun:
Do not try to strike a work-life balance. Instead, attempt to achieve your own version of work-life harmony. It's all about you when it comes to work-life harmony. It's about your energy and where you invest it to enrich your life. Ultimately, it's about aligning your passion with your work.
Troy:
To develop a long-lasting career, be humble and choose a mentor you admire and learn from others. As your career progresses, you'll discover your secret sauce — the thing that sets you apart from the competition. Take a chance and don't be scared to try new things and push yourself out of your comfort zone.
Press Releases
10th August 2022
Following the abolition of the requirement to pay personal income tax on capital gains from cryptocurrency and digital asset trading on authorized digital asset exchanges in March 2022, the Thai Government has further eased tax rules by suspending the requirement to pay 7% value-added tax ("VAT") on income derived from cryptocurrency and digital token trading until the end of 2023.
10th August 2022
Following the launch of a real estate investment trust with buy-back condition (the "REIT buy-back"), which we extensively covered in our last article, "Overview of REITs with buy-back conditions: The new mechanisms to help real estate owners survive in the midst of Covid-19", aiming to alleviate the woes that business operators, particularly the hospitality sector, have endured during the Covid-19 era, on May 10, 2022, according to information revealed by the director of the Fiscal Policy Office, the cabinet resolved to initiate measures to support business operators who wish to embark on structuring a REIT buy-back by reducing their burdens relating to the payment of official fees that arise on the transfer date at the land office.
10th August 2022
Following its initiative to encourage investment in the electric vehicles (EV) sector in 2017, the Office of the Board of Investment ("BOI") anticipates the expansion of the domestic market for EV manufacturing in Thailand, as it encourages consumers to embrace utilizing EVs. Therefore, the BOI has regularly updated its policy to promote investment in the EV charging station market, which is the main facility that supports the infrastructure of EVs, by revising and updating the measures, criteria, conditions, and privileges in this industry sector.
10th August 2022
Looking to film in Thailand?
The country's dynamic natural and urban landscapes, experienced local production houses, and well-equipped hospitality sector have always been major draws for the foreign entertainment industry. In the first four months of 2021 alone, Thailand earned an incredible THB 1.2 billion in revenue from international film production – despite the ongoing pandemic.
9th August 2022
August 1, 2022: Emi Rowse Igusa has joined Kudun and Partners as a partner launching a brand new Japan Practice to cater to the burgeoning Japanese legal needs in Thailand. She is a specialist in commercial litigation and international arbitration and has represented numerous clients in arbitration cases under the ICC, LCIA, SIAC and TAI rules. She has extensive experience in advising clients on commercial contracts, shareholder and joint venture disputes, employment law, investigations (corruption, fraud and corporate governance) and competition law. In addition to practicing law, Emi is a professional counselor. She possesses a unique combination of skills as a lawyer and a counselor, allowing her to comprehend the psychology of dispute resolution, an increasingly topical issue in the field. Emi is half Japanese and speaks fluent Japanese.
11th April 2022
In the midst of a new wave of COVID-19 infections, the Cabinet of Thailand approved the draft of a new regulation on March 1, 2022, referred as the Draft Announcement of the Eastern Economic Corridor Policy Committee ("EEPC") Re: Incentives for Business Operator in the Promotion Zone for Specific Industries B.E …. (the "Announcement") to enable the EEPC to provide additional incentives to a business operator that has its business located in the promotion zone for specific industries of the Eastern Economic Corridors ("EEC") program.  These incentives are in addition to the investment benefits that are already provided by the Office of the Board of Investment ("BOI") in order to attract more foreign direct investment. This draft announcement covers the targeted areas, the applicable incentives and the criteria of the business operator.  The main principles of these regulations are as follows:
3rd March 2022
Thanyaluck Thongrompo (Bee) has joined Kudun and Partners as a partner in the firm's Corporate and M&A Practice, focusing on permits, licenses, regulatory, and compliance work. Bee joins from PKF Tax And Consulting Services Thailand Ltd., a member firm of PKF International, where she has been a partner in the firm's corporate legal team since 2020. Prior to PKF International, she formerly worked with Bolliger & Company Consulting Ltd., DFDL Mekong (Thailand) Limited and KPMG Phoomchai Tax & Legal Ltd.
25th January 2022
Kudun and Partners represented STARK Corporation Public Company Limited on the issuance of derivatives in the form of warrants to purchase ordinary shares of Stark Corporation Public Company Limited Series 1 (STARK-W1) for THB 20 billion (USD 664.4 million) with a term of 4 years from the issuance date of the STARK-W1 Warrants.
25th January 2022
Kudun and Partners represented a group of high-net-worth buyers on the 69.18% share acquisition transaction including preparing Tender Offer for all shares of One to One Contacts Public Company Limited ("OTO") from Samart Engineering Company Limited and Samart Corporation Public Company Limited in the total amount of THB 464,880,000 (USD 15.5 million). Part of the transaction include our firm providing escrow services for the buyer and the seller.
25th January 2022
Kudun and Partners represented CNNC Joint Venture — consisting of three entities, NTL Marine, a subsidiary of Prima Marine PCL., Nathalin and Zhonggang Construction Group from China — in connection with setting up the joint venture company and the submission of bidding proposal to the Port Authority of Thailand for the construction work of Laem Chabang Port Development Project Phase 3 (Part 1) Off-Shore Construction, a key project in Thailand's Eastern Economic Corridor, which is put forward by the current Thai government to attract investment, boost innovation and upgrade the industries.
25th January 2022
Kudun and Partners represented B.Grimm Power Public Company Limited on a cross-border investment transaction on acquiring 100% shares in a project company that has obtained the right to develop the first-ever ground-mounted solar photovoltaics (PV) project in Cambodia with the power purchase agreement for 30 Megawatts with Electricite Du Cambodge (EDC) for a period of 20 years. B.Grimm is one of the oldest and largest infrastructure developers in Thailand. Upon completion of the acquisition, we continue to assist the client on the project development phase including preparation and finalization of the Construction and Supply Agreements.
25th January 2022
Kudun and Partners represented Prima Marine PCL (SET: PRM) — a full-service provider in the marine transport industry and one of the largest fully integrated business operator in oil tanker and oil and petroleum storages in Thailand — on the acquisition from Thai Oil PCL (SET: TOP) — a subsidiary of PTT Group and the largest oil refinery in Thailand — of all equity interests in Thaioil Marine Co., Ltd. (TM) and of TM's equity interests in TM's subsidiaries including TOP Maritime Services Co., Ltd. (TMS), with a total value of approximately THB 1.6 billion.
17th August 2021
Kudun and Partners represented Prosper Engineering Public Company Limited (mai: PROS), a provider of engineering systems, design services, contractors, engineering consulting, and system maintenance services in connection with its domestic initial public offering on the Market for Alternative Investment (mai) with an approximate total paid up capital of THB 270 Million.
17th August 2021
Kudun and Partners represented Assetwise Public Company Limited (SET: ASW)  — a holding company that has over 15 subsidiary operating core business companies that operate in property development for sale, including condominium, single house, townhome and home office — in connection with business restructuring and its initial public offering (IPO) of its shares and the listing of its shares on the Stock Exchange of Thailand (SET) with a trading value of THB 1.28 billion (USD 40.7 million)
17th August 2021
Kudun and Partners represented Nex Point Public Company Limited (NEX), in connection with its investment and penetration into the electric vehicle business focusing on public bus through the acquisitions of partial equity interest from the existing shareholders in Beli Service Company Limited, with a deal value of THB 260 million (USD 8.34 million), and Absolute Assembly Company Limited, with a deal value of THB 218.2 million (USD 7 million).
3rd August 2021
Kudun and Partners represented Saksiam Leasing Public Company Limited on the IPO preparation for the purpose of offering newly issued shares to the public and listing all shares of the client to the Stock Exchange of Thailand. The size of Saksiam Leasing's IPO is approximately THB 2 billion (USD 67.5 million).
3rd August 2021
Kudun and Partners represented a consortium consisting of Opes Callan Limited, Hatton Equity Partners (Thailand) and Japan South East Asia Finance Fund L.P., a private equity invested by Development Bank of Japan, on its acquisition (including project financing) of 100% stake in Microfiber Industries Limited for the total value of THB 1.85 billion (USD 58.6 million).
3rd August 2021
Kudun and Partners represented Prima Marine Public Company Limited (SET: PRM)  — a full-service provider in the marine transport industry and one of the largest fully integrated business operator in oil tanker and oil and petroleum storages in Thailand — in connection with the acquisition of up to 100% shares in Big Sea Company, a maritime petroleum transportation service company with the second-highest market share in Thailand and owns 14 ships. The transaction was divided into two phases since the acquisition started in 2018 and the second phase was successfully concluded in Q1 of 2021.
3rd August 2021
Arbitral tribunal dismissed CAT's dispute in the allegation of transferring telecom equipment, which CAT claimed THB 13.4 billion and an additional claim for opportunity loss of THB 116 million per month.
25th May 2021
Every startup aspires to become a "unicorn", where the business is valued to achieve over USD 1 billion.  However, the path for startups to reach the unicorn status is a bumpy road and to achieve that success, funding becomes a critical element that provides the company the resource to continuously conduct its products/ services development and expand its business.While obtaining funding is an uphill task itself, one of the most crucial ingredient to obtain funding is the Legal Due Diligence ("
LDD
").
What is Legal Due Diligence?
LDD is the process of gathering, understanding and evaluating all legal risks prior to an investment or funding by the investor.  The investor conducts LDD to fully understand the benefits and risks for the investment. Prior to the LDD, the potential investor would provide to the business the "Term Sheet", a document consisting of the framework and key terms that are set up for negotiating in the final definitive agreements such as share subscription agreement and shareholders' agreement.Conversely, LDD keeps and prevents startups from conducting non-compliance activities and take effective measures to prevent such conduct.At every funding stages listed below, LDD is required.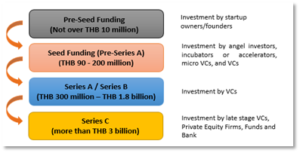 Before conducting LDD, a startup will enter into the Term Sheet with investors, which is a non-binding document that indicates the proposed terms and conditions of a potential transaction.  Key terms of the Term Sheet are generally comprised of provisions on the proposed transaction and valuation, investment instruments, investment considerations, pricing of shares, the condition precedent to closing, share transfer restriction, representations and warranties, drag-along or tag-along rights, exclusivity period, due diligence, non-compete agreement, confidentiality, anti-dilution, governing law, and other relevant provisions.Once the Term Sheet is finalized, LDD will commence.  In this stage, the investors will request to have a face-to-face meeting with founders of the startup and may typically request for a large number of documents that must be carefully examined as follows:
Company information: Stage of business, products, financial and market plan, operation, potential customers and suppliers.
Corporate documents and shareholding structure: Memorandum, Articles of Association, records of all minutes of board meetings and shareholder meetings for the last three years, list of shareholders, share register book, share certificate, and any tax registration.
Financial documents: Audited financial statements for the last three years, recent unaudited financial statements, documents relating to banks or other lenders including financing documents and loan documents.
Material agreements: Material agreements that might adversely affect the transaction i.e. partnership agreement, agreement on supply, maintenance, sale and purchase of goods, lease agreement, licensing and franchise agreement, and other operating agreement of the business.
Assets: Documents relating to properties and intellectual property-related i.e. trademarks, copyright and patents, immovable property and movable property, and inventory.
Permits and licenses: All licenses including permit, certificate, approval and application issued to a company.
Human resources: Total number of employees, employment agreements including employee entitlements, health benefits and welfares, work rules, HR policy, work permits, and current labor disputes.
Insurance: Insurance policies such as employee health insurance and asset insurance.
Litigation: Pending litigation by or against the company, or any potential litigation, arbitration or investigation, and insurance program that covers liabilities of the company.
When completing the LDD, the results obtained will determine the decision making of all investors, which will directly impact the valuation of the startup.
Considerations
We have highlighted the following common issues that we have previously encountered, which should be taken into consideration when preparing the LDD:
Growth: All investors wish to deeply understand the company's markets and products, and ensure that such startup can grow and, in return, offer strong earnings growth to investors.
Incomplete documents: When a startup cannot provide documents evidencing the registration of the company, share register and share certificate, tax documents, or any other past records, investors become weary amid uncertainty. Lacking such documents may create distrust and startup appearing less credible.  Hence, startup should ensure that all documents are properly recorded since the start of its business operation.
Permits and licenses: Startup fails to apply for relevant licenses and fails to comply with licensing requirements. Also, permits and licenses are not renewed within a specified period of time.
IP assignments: Technically, the investor wishes to ensure that the ownership and rights of work product created by any employee is properly transferred to the company.
Loan transaction: As investors wish to ensure that loans do not have legal risks, loan transactions from either directors, employees or external sources must be evidenced in official forms as stipulated by the law.
Human resources: Work rules that are not in compliance with Thai law including the hiring of foreign workers that do not have a legal work permit needs to be addressed and rectified.
Litigation: There are lots of pending litigation and arbitration, which put the business at risks.
While tedious, LDD is a process that will help ensure preparedness and maintain transparency, which is highly significant for startups as it helps to ensure the credibility of the startup allowing investors to critically assess the business and be fully informed of their investment before it can consider entering into any transaction with any investors or even listing it in the capital market.As we are one of the pioneers in providing not only legal expertise but pragmatic business solutions to startup companies, please contact our Startup team at Kudun and Partners for further information.
25th May 2021
Living in Uncertain Times
More than a year has passed since our lives were turned upside by the outbreak of COVID-19.  Across the globe, millions of people have succumbed to the virus and countless businesses have collapsed.  In Thailand, although the loss of life has been relatively low, the pandemic has devastated the country's economy. Whilst most business sectors have experienced the disruptive effects of the pandemic, the travel and tourism industry, which accounts for approximately 15% of Thailand's GDP, has been particularly hard hit – with many hotels, airlines, travel agencies and tour operators being forced to shut down. This, in turn, has caused business and investment sentiment in Thailand to remain generally cautious.
25th May 2021
For the second consecutive year, the Thai Government has announced substantial tax relief measures for property owners in an effort to soften the economic impact of the COVID19 pandemic.   
25th May 2021
It's no surprise to learn that the founders of new startups often spend a majority of their time focused on growing their business by developing, refining and marketing their product or service, hiring great people, and working tirelessly to get potential investors excited enough about their ideas and business plan to make an investment.  However, in the rush to move things forward as quickly as possible, many other important matters are swept to the side at the early stages on the basis that they are not critical.  Also, due to cost concerns, hiring lawyers and other professional advisors is usually out of the question.
23rd February 2021
Our firm successfully defended Advanced Info Service Public Company Limited ("AIS")and its group companies i.e., Mimo Tech Company Limited, Super Broadband Network Company Limited and Advanced Wireless Network Company Limited, with respect to 'English Premier Leauge' request for a non-violation of copy right for the first time in Thailand history.
16th November 2020
Kudun and Partners provided legal advice to  Export-Import Bank of China, Tianjin Branch for the Nong Khai High-Speed Railway, part of Thailand's portion of the Trans-Asian Railway Central Line, and Belt and Road Initiative. The assignment was led by our partner and Head of China Practice, 
Mayuree Sapsutthiporn
, senior associate, 
Peerasanti Somritutai
 and associate, 
Chavisa Jinanarong
.
16th November 2020
Kudun and Partners represented Areeya Property Public Company Limited, a leading real estate developer listed on the Stock Exchange of Thailand (SET), on the divestiture of Mega 1 and Mega 2 Projects — an extremely rare transaction involving the "during-construction" residential condominium projects located in Bangkok's Bang Na area, a rapidly growing suburb near to the Suvarnabhumi International Airport — to Real Asset Development Co., Ltd. at the approximate value of THB 1.1 billion (USD 37 million).Kudun and Partners represented Areeya Property Public Company Limited, a leading real estate developer listed on the Stock Exchange of Thailand (SET), on the divestiture of Mega 1 and Mega 2 Projects — an extremely rare transaction involving the "during-construction" residential condominium projects located in Bangkok's Bang Na area, a rapidly growing suburb near to the Suvarnabhumi International Airport — to Real Asset Development Co., Ltd. at the approximate value of THB 1.1 billion (USD 37 million).
26th October 2020
Kudun and Partners has been officially appointed to represent a total of 87 savings co-operatives in their capacity as creditors of Thai Airways International Public Company Limited in Thailand's largest-ever business rehabilitation proceeding to date, with debts estimated to be in excess of THB 352.49 billion (approximately USD 11.34 billion).
19th July 2019
Thailand's Kudun and Partners has recently strengthened its international practice with the appointment of Troy Schooneman as partner and head of its international practice group.
19th July 2019
Thailand's Kudun and Partners has recently strengthened its international practice with the appointment of Troy Schooneman as partner and head of its international practice group.
Legal Developments
11th April 2022
With digital technology improving and the pandemic recovery already underway, Thailand's business world is experiencing a new wave of ambitious startups. In order to succeed in this highly competitive environment, startups require adequate funding from key investors, venture capitalists and angel investors.  In such a crowded environment, however, raising money is no easy task. Attracting the attention of international investors can be difficult, while funding via IPO takes a considerable amount of time and requires jumping a number of legal hurdles. Fortunately, there are simpler options – and this is where alternative debt financing comes in.
11th April 2022
The popularity of Bitcoin and other decentralized cryptocurrencies continues to send ripples throughout the financial world. Private companies like Meta (formerly Facebook) have already begun developing their own competing cryptocurrencies, and central banking institutions are likewise working on similar concepts. The introduction of a CBDC (Central Bank Digital Currency) in Thailand is set to begin in 2022 – but assessing its importance requires understanding why many feel that a centralized cryptocurrency is necessary in the first place.
11th April 2022
In nearly all areas of the economy, technology moves faster than the law. Assertive tech companies, by making the most of their newly developed capabilities, often can enjoy a few years' worth of relatively unregulated success before lawmakers make an earnest effort to re-stabilize the playing field. This regulatory process is currently playing out in Thailand's e-service sector, where a newly implemented tax law is set to affect foreign service providers as well as their individual and SMEs clients.
11th April 2022
The Thai cabinet has recently approved the draft Royal Decree issued under the Revenue Code regarding income tax exemption on investment in Thai startups (the "Draft Royal Decree"), in cases where the funding for the startups is provided directly or indirectly through Venture Capital (VC), Corporate Venture Capital (CVC), or private equity trust (PE Trust). This Draft Royal Decree aims to unlock  capital gains tax on investment in startups under the Royal Decree No. 597 (B.E. 2559) and No. 636 (B.E. 2560). These tax benefits will be effective for ten accounting periods from the day after the date of the publication of the Draft Royal Decree in the Government Gazette until 30 June 2032. The cabinet anticipates that these tax privileges will facilitate Thai startups to raise more funds from both Thai and foreign investors, leading to faster growth in gross domestic product (GDP) in Thailand, and an increase in the number of workers employed in Thailand.  
17th August 2021
With the pandemic continuing to limit global economic growth, many businesses are running out of options to maintain liquidity. One way out of this situation involves mergers and acquisitions (M&A), a transaction that can manage these pressing financial concerns.
17th August 2021
The rapid spread of Covid-19 has placed the healthcare system in Thailand under severe pressure. Following the outbreak of the pandemic, new startups focusing on telemedicine have sprung up to take on the challenge of innovating the way healthcare services can be provided to patients. In general, telemedicine aims to assist healthcare professionals in providing services or consultations, including assessment, diagnosis, treatment, and consultation, to patients via "remote technology", a system providing remote medical facility services i.e. real-time interactive communications, or audio/video conferencing as a method to minimize in-patient visits.
17th August 2021
On May 11, 2021, the Cabinet resolved that the proposed amendments of the Public Limited Companies Act, B.E. 2535 (1992) (the "PLCA") be made, mainly due to technological advancements that allow certain corporate administrative procedures to now be conducted by electronic means. For ease of reference, the table below highlights the proposed amendments against the existing corresponding provisions under the PLCA.
16th July 2021
Thailand's Personal Data Protection Act (PDPA) forces organizations to comply with sweeping and technically complex data requirements, imposing costly penalties on organizations and individuals who fail to abide by its rules. The law was published in the Royal Thai Government Gazette on 27 May 2019, but enforcement has been delayed twice in order to allow more time for compliance.
16th July 2021
Background
On April 11, 2021, amendments to the Thai Civil and Commercial Code (the "TCCC") came into effect in Thailand in the form of the Emergency Decree on the TCCC Amendments 2021 (the "TCCC Amendments").
16th July 2021
Since the fiscal year of 2019, companies or juristic person belonging to the same group (the "Related Companies or Juristic Partnerships") are obliged to comply with the transfer pricing regulations set out under the new section 71 bis and section 71 ter of the Thai Revenue Code (the "TP Regulations").
16th July 2021
Over the past 30 years, the global gaming entertainment industry has experienced a significant and dynamic shift from offline to online gameplay.
23rd February 2021
What is Arbitration?
Arbitration is one of the most effective Alternative Dispute Resolution ("ADR") approaches to resolving disputes outside the courts. Arbitration is often considered for the resolution of disputes, most commonly used in relation to international commercial transactions.
13th November 2020
The MOC has finalized the draft ministerial regulation that will classify each of the following businesses as an Exempted Business (the "
Draft Regulation
"):
13th November 2020
On 21 September 2020, 
the Ministry of Finance has announced a tax incentive to promote investment, improve industrial capacity, enhance global competitiveness, and encourage relocation of a production facility
. The incentive is on a tax exemption measure allowing 100% additional tax deduction for the purchase of (1) machinery; and (2) software for its automation system.On 21 September 2020, 
the Ministry of Finance has announced a tax incentive to promote investment, improve industrial capacity, enhance global competitiveness, and encourage relocation of a production facility
. The incentive is on a tax exemption measure allowing 100% additional tax deduction for the purchase of (1) machinery; and (2) software for its automation system. All corporate entities, regardless of their legal forms and types of businesses carried out, are eligible to apply for the tax incentive under the criteria and conditions prescribed under the Royal Decree No. 710 and the relevant notification of the Director-General of the Revenue Department.
26th October 2020
In the 
first article
 of our Business Rehabilitation Spotlight Series, we provided an overview of the anatomy of a typical business rehabilitation in Thailand where we focused on the key considerations for Thai and Foreign Creditors. In this episode, we will highlight one of the key features in a rehabilitation proceeding that comes into immediate effect when the rehabilitation petition is accepted by the Court and continues until the rehabilitation case ends.
26th October 2020
In episode 3 of our Business Rehabilitation Spotlight Series, we will discuss on the most crucial stage for creditors in a business rehabilitation proceeding, which is the "Debt Repayment Application."According to Section 90/26 of Thai's Bankruptcy Act B.E. 2483 (A.D. 1940) (the "Bankruptcy Act"), creditors who wish to claim their debt from debtors in the rehabilitation process must file the debt repayment application to the official receiver within one month from the date of publication of the order appointing the plan preparer in the royal gazette. Traditionally, such order will be published in at least two daily newspapers, however, of recent, the Legal Execution Department will announce such order on its website (
www.led.go.th
) instead of the daily newspapers.
26th October 2020
The Supreme Court recently dealt with a case in which an employee was dismissed after forwarding confidential work-related information to his personal email account (Supreme Court Decision No. 7189/2562). The court decided that the employment termination was fair and lawful, where the employer is not required to inform the employee in advance for such dismissal. Additionally, the employee was not entitled to any compensation nor severance pay.According to the decision, it can be deduced that the court in this case views the information related to the operation and management of the employer as confidential and sensitive in nature. As such, revealing the information was considered a breach of material obligation by the employee.
2nd July 2020
This newsletter, which is the first in the series on business rehabilitation in Thailand, takes readers through the anatomy of a typical business rehabilitation proceeding under the Bankruptcy Act and highlights a number of the key preliminary issues that both Thai and foreign creditors should be aware of during each stage of the business rehabilitation process.