Selborne Chambers > London, England > Set Profile
Selborne Chambers
Offices

Chambers of Mark Warwick QC
Selborne Chambers
10 ESSEX STREET
LONDON
WC2R 3AA
England
Selborne Chambers > The Legal 500
Rankings
Selborne Chambers combines broad real property expertise with a 'truly fantastic' landlord and tenant offering, with members handling complex cases in areas including rights to light, easements, adverse possession, and trespass, alongside estates and development disputes, lease renewals, and breach of covenant cases. Jonathan McNae acted for the successful manager in the  Canary Riverside Estate Management Limited & others v Coates & Circus Apartments Limited case, a long-running dispute between owner, landlord, and tenants including the creation of a confidentiality club. Mark Warwick QC maintains a leading practice across real property and landlord and tenant cases, and appeared for the appellant before the Court of Appeal in Dhillon v Barclays Bank plc & the Chief Land Registrar, a Land Registration Act case concerning whether, for the purposes of paragraph 3(3) of Schedule 4 to the Land Registration Act 2002, there were exceptional circumstances which justified the Court not making an order rectifying the land register in the wake of a mortgage fraud. Nicholas Trompeter QC took silk in 2021, and was involved in the Supreme Court test case Hurstwood Properties (A) Ltd v Rossendale Borough Council, concerning schemes designed to avoid the payment of national non-domestic rates on empty properties by leasing them to SPVs, acting for the respondents. Ian Clarke QC acted for the successful defendant in Richards v Harvey, a case concerning a high-value contractual claim relating to the sale of units at a development.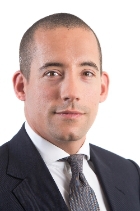 The 'excellent' Selborne Chambers has 'a depth of counsel', with noted expertise in handling professional negligence claims in relation to property transactions. Gary Blaker QC is 'very thorough' and 'his advocacy is very measured, calm and convincing', and has notable expertise in advising on claims involving property identity fraud. Hugh Jackson has extensive experience in multi-party cases, and acts in claims brought against solicitors, surveyors and valuers. Nicholas Trompeter QC was elevated to silk in the 2021 round.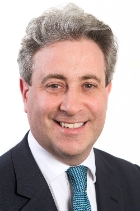 Gary Blaker QC
-
Selborne Chambers
'
Gary is calmness incarnate. He has a wealth of knowledge and is able to put clients at their ease. In court he is tenacious but always demonstrates respect.
'
Ranked: Tier 4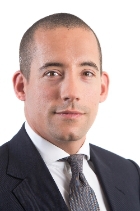 Testimonials
Set
'Very responsive and easy to deal with'.
'Good range of counsel'.
Clerking
'The clerks are all great and very responsive'.
'The clerks are friendly, knowledgeable and practical in their approach'.
'Darren Madle is always on top of matters'.
'Superb, efficient clerking'.
Ian Clarke QC
-
Selborne Chambers
'
Ian is a fierce litigator with a fantastic intellectual mind. His analytical mind is a force to be reckoned with.
'
Ranked: Tier 3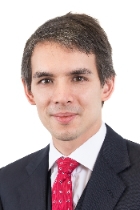 Francis Ng
-
Selborne Chambers
'
Francis has a keen tactical brain and is great at looking at the strategy of a case. His advice is pointed, accurate and practical with an eye for detail. He is a rising star in the field of contentious trusts and probate and destined for great things. Excellent in Court and his preparation is second to none.
'
Ranked: Tier 4
George Woodhead
-
Selborne Chambers
'
George is a rare breed, a brave tenacious advocate, coupled with a exceptional client handling skills and impressive solicitor handling skills. Solicitors have no qualms in instructing him on a heavy hitting case against QC opponents given his sharp intellect and excellent tactical skills.
'
Ranked: Tier 4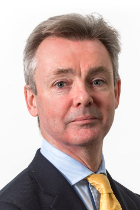 Ranked: Tier 4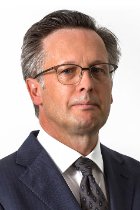 Ranked: Tier 4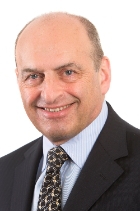 Romie Tager QC
-
Selborne Chambers
'
Romie boldly goes where other barristers fear to tread, but always exercising good judgement. He is an excellent tactician with utter command of the court room and is able to store vast quantities of data in his head.
'
Ranked: Tier 5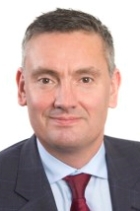 Stuart Hornett
-
Selborne Chambers
'
He has very good judgement and is good at anticipating outcomes. A very confident advocate who drafts clear paperwork.
'
Ranked: Tier 4

Richard Clegg
-
Selborne Chambers
'
Absolutely brilliant and tenacious with opponents. He provides very clear and precise advice, well explained for clients - and is an absolute pleasure to work with.
'
Ranked: Tier 5
Selborne Chambers >
Set Profile
Selborne Chambers is a leading commercial chancery set. It is noted for the clear and practical advice it provides, which can be innovative, and is always mindful of clients commercial considerations. Chambers recognises the benefits of working closely with those instructing and with lay clients, and members with expertise in complementary areas can work together in teams to clients best advantage. Chambers has been praised for its responsiveness, availability and excellent turnaround. Chambers is instructed by many leading firms of solicitors, and many members accept instructions by direct access.
Types of work undertaken: Members are instructed in a wide variety of commercial and chancery areas, with an emphasis on business, corporate and commercial matters (at both litigious and transactional stages); company and financial services; corporate and personal insolvency; all areas of property-related matters; trusts and estates work; international/offshore work; civil fraud and asset recovery; telecommunications; sports law; gambling and spread betting. Professional negligence is covered in all these fields, working with solicitors, valuers, accountants, professional trustees, and financial managers and advisors. Much of the work is done in London, though members frequently advise and appear throughout the United Kingdom and in other foreign jurisdictions (including the USA, British Virgin Islands, Cayman Islands, Channel Islands, Gibraltar, Singapore, Hong Kong, Bangladesh and Israel). Chambers has a regular seminar programme which it promotes in chambers and other parts of the country which is highly praised. The seminars are accredited for legal training. Members of chambers also frequently speak at large conferences on topical legal issues.
Administration: chambers is served by a highly responsive and friendly clerking team, allowing work to be processed promptly and efficiently. Please contact the senior clerks, Paul Bunting and Darren Madle (T: 020 7420 9500) or clerks@selbornechambers.co.uk
Main Contacts
| Department | Name | Email | Telephone |
| --- | --- | --- | --- |
| Senior Clerk | Paul Bunting | paul.bunting@selbornechambers.co.uk | 020 7420 9502 |
| Senior Clerk | Darren Madle | darren.madle@selbornechambers.co.uk | 020 7420 9504 |
| Deputy Senior Clerk | Richard Sheehan | richard.sheehan@selbornechambers.co.uk | 020 7420 9503 |
| First Junior Clerk | Oliver Ventura | oliver.ventura@selbornechambers.co.uk | 020 7420 9505 |
| Member of Chambers | WARWICK QC, Mark (1974, 2013) | | |
| Member of Chambers | TAGER QC, Romie (1970, 1995) | | |
| Member of Chambers | HOSSAIN QC, Ajmalul (1976, 1998) | | |
| Member of Chambers | MCCORMICK QC, William (1985, 2010) | | |
| Member of Chambers | BLAKER QC, Gary (1993, 2015) | | |
| Member of Chambers | CLARKE QC, Ian (1990, 2016) | | |
| Member of Chambers | DARTON QC, Clifford (1988, 2019) | | |
| Member of Chambers | TROMPETER QC, Nicholas (2006, 2021) | | |
| Member of Chambers | KREMEN, Philip (1975) | | |
| Member of Chambers | BOYD, Stephen (1977) | | |
| Member of Chambers | JACKSON, Hugh (1981) | | |
| Member of Chambers | UFF, David (1981) | | |
| Member of Chambers | MENDOZA, Neil (1982) | | |
| Member of Chambers | SPACKMAN, Mark (1986) | | |
| Member of Chambers | HORNETT, Stuart (1992) | | |
| Member of Chambers | KYNOCH, Duncan (1994) | | |
| Member of Chambers | GOOLD, Alexander (1994) | | |
| Member of Chambers | WARNER, David (1996) | | |
| Member of Chambers | SINAI, Ali Reza (1997) | | |
| Member of Chambers | CLEGG, Richard (1999) | | |
| Member of Chambers | KITSON, Justin (2000) | | |
| Member of Chambers | NEWMAN, James (2000) | | |
| Member of Chambers | McNAE, Jonathan (2001) | | |
| Member of Chambers | SANDHAM, James (2003) | | |
| Member of Chambers | BEER, Julia (2003) | | |
| Member of Chambers | BENNION-PEDLEY, Edward (2004) | | |
| Member of Chambers | WEBB, Henry (2005) | | |
| Member of Chambers | DE LA PIQUERIE, Paul (2006) | | |
| Member of Chambers | VARMA, Rahul (2007) | | |
| Member of Chambers | BROWN, Robert (2008) | | |
| Member of Chambers | McLOUGHLIN, Simon (2009) | | |
| Member of Chambers | WOODHEAD, George (2009) | | |
| Member of Chambers | WELFORD, David (2010)* | | |
| Member of Chambers | HAWKER, Alice (2011) | | |
| Member of Chambers | HOPE, Barnaby (2011) | | |
| Member of Chambers | COLE, Max (2011) | | |
| Member of Chambers | TOWERS, Nicholas (2011) | | |
| Member of Chambers | PETRIE, Isabel (2012) | | |
| Member of Chambers | KUEHL, Lara (2012) | | |
| Member of Chambers | WALKER, Sarah (2013) | | |
| Member of Chambers | NG, Francis (2013) | | |
| Member of Chambers | KWOK, Oberon (2014) | | |
| Member of Chambers | de BENEDUCCI, Chris (2015) | | |
| Member of Chambers | Webb, Daniel (2015) | | |
| Member of Chambers | BURROWS, Christopher (2016) | | |
| Member of Chambers | BAKER, Rosamund (2016) | | |
| Member of Chambers | MYERS, Maxwell (2016) | | |
| Member of Chambers | FRAZER, Tom (2017) | | |
| Members of Chambers | * Door tenant | | |
Barrister Profiles
| Photo | Name | Position | Profile |
| --- | --- | --- | --- |
| | Ms Rosamund Baker | A chancery practitioner undertaking work in the areas of real property, insolvency… | View Profile |
| | Julia Beer | Julia deals mainly with contentious litigation in the Chancery Division, with particular… | View Profile |
| | Gary Blaker | A chancery practitioner specialising in property law, professional negligence, property damage and… | View Profile |
| | Stephen Boyd | A founder member of Selborne Chambers, Stephen is a barrister, mediator and… | View Profile |
| | Mr Robert Brown | | View Profile |
| | Christopher Burrows | A chancery practitioner undertaking work in the areas of real property, insolvency… | View Profile |
| | Ian Clarke | Ian continues to be ranked in both Chambers and Partners and the… | View Profile |
| | Richard Clegg | Richard specialises in commercial disputes, frequently of an international nature, and property… | View Profile |
| | Clifford Darton | He has been recommended in past years of 'The Legal 500' for… | View Profile |
| | Alexander Goold | Alexander is a commercial and chancery practitioner, whose work spans litigation, international… | View Profile |
| | Mr Barnaby Hope | | View Profile |
| | Stuart Hornett | Stuart's practice comprises commercial Chancery, property and professional negligence. He has reported… | View Profile |
| | Ajmalul Hossain | Ajmalul Hossain QC has vast experience of advocacy in complex and high-value… | View Profile |
| | Hugh Jackson | Commercial chancery practice centred on land and finance, business, and IT. Expertise… | View Profile |
| | Justin Kitson | Justin is widely recognised as a leading junior barrister in chancery and… | View Profile |
| | Philip Kremen | Both in the United Kingdom and internationally, Philip's reputation is unrivalled as… | View Profile |
| | Miss Lara Kuehl | Barrister specialising in general commercial litigation and arbitration, real property and construction.… | View Profile |
| | Mr Oberon Kwok | Oberon specialises in insolvency, property and commercial litigation. He has in-depth experience… | View Profile |
| | Duncan Kynoch | Duncan is a commercial chancery practitioner. He has appeared in numerous reported… | View Profile |
| | William McCormick | Commercial work covers a broad range of which recent examples include: Representing… | View Profile |
| | Simon McLoughlin | All areas of commercial chancery litigation, arbitration and advisory work, including general… | View Profile |
| | Jonathan McNae | Jonathan's practice focuses on all aspects of residential and commercial property, contract… | View Profile |
| | Neil Mendoza | A highly accomplished commercial litigator whose practice substantially involves disputes in a… | View Profile |
| | Isabel Petrie | Isabel's practice covers all areas of Commercial Chancery litigation. She is regularly… | View Profile |
| | James Sandham | James is a specialist chancery and property practitioner and typically acts in… | View Profile |
| | Mr Mark Spackman | Mark Spackman has a heavyweight civil practice at Iscoed Chambers and is… | View Profile |
| | Romie Tager | Romie is a specialist in commercial and property law. His experience covers… | View Profile |
| | Nicholas Towers | Nicholas specialises in complex commercial and chancery litigation and arbitration. He is… | View Profile |
| | Nicholas Trompeter | Nick's practice encompasses all areas of Commercial Chancery litigation, including commercial and… | View Profile |
| | David Uff | David is a specialist in commercial/chancery litigation and dispute resolution and combines… | View Profile |
| | Rahul Varma | | View Profile |
| | Sarah Walker | Sarah's practice covers all elements of chancery litigation, including commercial disputes as… | View Profile |
| | David Warner | David Warner is an experienced chancery and commercial litigator with particular expertise… | View Profile |
| | Mark Warwick | Mark is a leading practitioner in property litigation. He also acts in… | View Profile |
| | Mr Henry Webb | Henry practises in commercial chancery and property law. His commercial chancery experience… | View Profile |
| | Mr Daniel Webb | | View Profile |
| | George Woodhead | George specialises in property, contested probate and trusts, and commercial litigation in… | View Profile |
| | Chris de Beneducci | Chris has a busy and varied commercial chancery practice, which covers disputes… | View Profile |
| | Paul de la Piquerie | Paul regularly appears in the County Court, High Court, First-Tier and Upper… | View Profile |