Dr Colin Ong KC > The 36 Group > London, England > Lawyer Profile
The 36 Group
Offices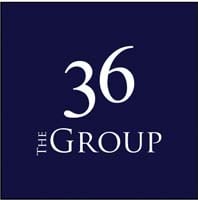 The 36 Group
Gray's Inn, 4 Field Court
London
WC1R 5EF
England
Dr Colin Ong KC
Work Department
36 Stone
Position
Queen's Counsel at 36 Stone; Counsel at Eldan Law LLP (Singapore); Senior Partner, Dr Colin Ong Legal Services (Brunei)
Dr. Colin Ong is a leading international arbitrator and lead counsel who has broad experience in diverse areas (including banking/energy disputes/information technology/infrastructure/intellectual property/investor-state disputes and shipping). Extensive commercial arbitration and court experience. Extensive experience as presiding or co-arbitrator in civil law and common law jurisdictions in areas of practice including: construction; insurance disputes; intellectual property; mining and minerals disputes; Considerable experience as counsel in acting against and also for governments; state owned enterprises; multinationals in resolving complex large quantum disputes. Arbitrator and/or acted as counsel in arbitrations including AAA, BANI, CIETAC, ICC, KCAB, KLRCA, LCIA, LMAA, SIAC, SCMA, TAI, UNCITRAL, and WIPO rules
Career
Call: 1991 QC: 2017
36 Stone, London – Arbitrator and Queen's Counsel; Counsel, Eldan Law LLP (Singapore); Arbitrator and Barrister, Dr Colin Ong Legal Services (Brunei)
Master of the Bench of the Inner Temple (2010)
Previously member of other leading London Barristers Chambers (1992-2014)
President / Chairman of various international groups including: Arbitration Association Brunei Darussalam (AABD), Brunei; Advisory Board of Japan Institute of International Arbitration Research and Training (JIIART Hong Kong Centre of International Commercial Arbitration, Council Member (HKCICA); Regional Arbitral Institutes Forum, President (RAIF) (2019 to 2021); Chinese-European Arbitration Centre, Hamburg, Germany (CEAC) Appointing Council; Thailand Arbitration Center; Chairman International Advisory Board (THAC), Thailand;
International Commercial Expert Committee of the China International Commercial Court
Co-Chair of IBA APAG
Vice Chair of various international groups including: Asia Pacific Regional Arbitration Group (APRAG), London; Inter Pacific Bar Association, Japan – Arbitration Committee (2016 – 2020); International Bar Association, London – Vice Chair, Arbitration Committee (2009 – 2011)
Member of various international groups including: ICC Commission on Arbitration (Task Force on the New York Convention); 2020 ICC Commission (Task force on ADR and Arbitration); China – ASEAN Legal Research Center, China; Indonesian National Board of Arbitration (BANI), Indonesia – Advisory Governing Council. (2009 – 2020); ICCA-Queen Mary Task Force Costs, London (2014 – 2018); Cambodian National Commercial Arbitration Centre (NCAC), Cambodia -Appointing Council (2010 – 2017); ASEAN Secretariat, Indonesia – Panel Member (nominee of Brunei Darussalam) (2009 – 2013); London Court of International Arbitration, London – Vice President, Asia Pacific Users Council (2010 – 2012);ASEAN Protocol on Enhanced Dispute Settlement Mechanism – Panel Member (nominee of Brunei Darussalam) (2005 – 2009)
Academy of International Dispute Resolution – Adjunct Professor of Law, 2019 – Present
Sometime Visiting Law Professor at: Universitas Indonesia, Indonesia; Universitas Padjajaran Indonesia, Indonesia; City University of Hong Kong; University of Hong Kong; Queen Mary, University of London; National University Singapore; King's College, University of London; Universiti Kebangsaan Malaysia; University of Malaya
Malaysian Standard Form of Building Contracts (PAM 2006), Malaysia – Core Drafter 2006
ASEAN Centre for Energy, ASEAN, Jakarta – Former Principal Legal Consultant 2002 – 2003
Publications:
Correspondent Editorial Board/Author of Journals:
Current editorial board of Arbitration (Journal of Chartered Institute of Arbitrators); Butterworths Journal of International Banking & Financial Law; China-ASEAN Law Review; Indonesia Arbitration Quarterly; Maritime Risk International.
Recent books and international loose leafs (excluding articles):
Res Judicata in Investment Treaty Arbitration Review (2019).
Case Strategy chapter in The Guide to Advocacy (GAR) (2017 to 2019);
Take the Witness Chapter: Cross-Examination in International Arbitration (Juris 2010 and 2019);
Chapter in Foreign Judgments (Garb & Lew, Kluwer 2005; 2014 and 2019);
Challenges of Arbitrators in Investment Treaty Arbitration (Law Reviews 3 Ed 2018);
Security for Costs chapter, Law & Practice of Injunctions in Singapore (Sweet & Maxwell 2017);
Chapter on Bifurcation in The Investment Treaty Arbitration Review (2016 and 2017)
Languages
English; Bahasa Indonesia/Malay (written and spoken) and Mandarin Chinese (spoken).
Memberships
Law Society Brunei/Law Society Singapore/Bar Council of England and Wales/ International Bar Association/Inter-Pacific Bar Association.
Education
LLB (Hons) University of Sheffield; LLM (University of London); Ph.D in Law (Queen Mary, London); Diploma in International Arbitration (CIArb); Chartered Arbitrator (CIArb); Chartered Arbitrator (IDRRMI, HK); Fellow, Chartered Institute Of Arbitrators; Fellow, Singapore Institute of Arbitrators; Fellow, Malaysian Institute of Arbitrators; Senior International Mediation Expert (IDRRMI).
Lawyer Rankings
(Leading counsel as arbitrators)
Ranked: Tier 2
Colin Ong KC –The 36 Group 'An incredibly responsive, even-handed, open-minded and perfectly prepared international arbitrator. He has a brilliant mind, is extremely hard working and willing to draft even if not presiding.'
(Leading arbitrators)
Ranked: Tier 2
Colin Ong KC – The 36 Group 'I have worked with – and against Dr Ong- both as an opponent Counsel in arbitrations and when he has sat as an arbitrator. As Counsel, he is outstanding, since he is a fine lawyer and fast to pick up the material; and he has a great ability to pick out the important points. He is qualified to handle both Common Law Cases and Civil Law Cases.' 'As an arbitrator, he stands out as a 'tower of ability.' 
(Leading Silks)
Ranked: Tier 3
Colin Ong KC – 36 Stone 'He masters the details brilliantly, and has a commanding presence with real gravitas.'
The 36 Group is a dedicated commercial set with its members having experience with high value, multi-jurisdictional commercial disputes, across Asia Pacific regions such as Singapore and Hong Kong. Colin Ong KC is revered for his experience in arbitration in Brunei – he is also a member of the Bruneian and Singaporean Bars – and is an advisory member of the China-ASEAN Legal Research Centre. Ravi Aswani is skilled in Indian law, Malaysian law and Singaporean law.
(Leading Silks)
Ranked: Tier 1
Colin Ong KC – 36 Stone 'He is very knowledgeable in this area and a leading practitioner. He works well in a team. His understanding of the relevant law and different arbitration provisions and processes is excellent.'
(Leading Silks)
Ranked: Tier 2
Colin Ong KC – The 36 Group 'Colin is a fine lawyer, who is qualified both at common law and also in civil law and he regularly practices in both fields.'
The 36 Group includes 36 Stone, a dedicated shipping and international trade set, whose members have had extensive experience relating to shipping contractual documents including charterparties, contracts of affreightments, bills of lading, ship building, ship sale and purchase contracts. Members of chambers are regularly instructed in high value claims in areas such as Singapore, Hong Kong and India. Vasanti Selvaratnum KC's practice embraces all aspects of maritime law, while Colin Ong KC is a member of the Brunei, English and Singapore law. Ravi Aswani has a busy shipping practice spanning both wet and dry disputes, including areas such as ship building and ship repair.
Top Tier Firm Rankings
Firm Rankings