Set Profile > 25 Bedford Row > London, England
25 Bedford Row
Offices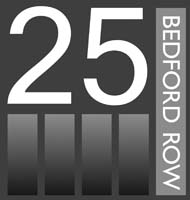 Chambers of P Mendelle QC, G Carter-Stephenson QC & J Dein QC
25 Bedford Row
LONDON
WC1R 4HD
England
25 Bedford Row > The Legal 500
Rankings
25 Bedford Row is 'unrivalled as a criminal defence set', housing 'counsel with vast talent' and a track record of handling prominent publicly-funded cases, alongside a range of privately funded matters. In a recent highlight for the set, Diana Ellis QC, Adrian Eissa QC and Lisa Wilson defended a family charged with manslaughter, false imprisonment, and causing the death of a vulnerable adult, who died after being restrained and undergoing an exorcism; the family was acquitted of all charges. In recent chambers news, Melanie Simpson QC was elevated to silk in March 2020.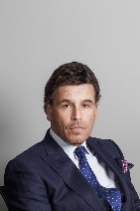 Simon Pentol QC
-
25 Bedford Row
'
A magician who wins the most difficult cases. Clients love him, jurors love him. He is fearless; a masterful tactician. He cuts straight to the nitty gritty of a case.
'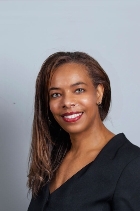 Defence-only chambers 25 Bedford Row is 'a superb set with a range of barristers equipped to deal with the most complex fraud and serious crime cases'. Members' workloads include money laundering, VAT and MTIC frauds, as well as boiler room scams. Recent representative instructions include George Carter-Stephenson QC and Nigel Sangster QC acting in the Operation Surging, a money laundering case concerning the diversion of monies through 14 shell companies as well as issues of excise fraud.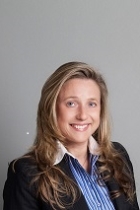 Samantha Riggs
-
25 Bedford Row
'
The leading - and best - junior in this area of practice, she is a superb criminal defence barrister with a deep technical understanding of the waste industry.
'
Ranked: Tier 1
25 Bedford Row has established strength in financial crime cases, and in this space, Nicola Howard QC continues to act in a case concerning the alleged defrauding of $180m from a Russian banking group via fraudulent trades in emerging markets warrants, which spans over 20 jurisdictions. In another example, Nathaniel Rudolf is instructed as leading junior counsel in R v Pagliara, a case concerning allegations of bribery regarding the taking of 'bungs' in professional football.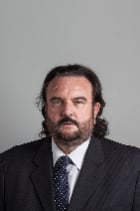 George Carter-Stephenson QC
-
25 Bedford Row
'
A giant in his field and absolutely second to none. He combines meticulous and detailed preparation (leaving no stone unturned) with an utterly formidable presence in court. Judges listen to and respect him and he has a fantastic rapport with a jury. He is a joy to watch at work. His work ethic is unrivalled and he achieves success in cases which might at first appear hopeless.
'
Ranked: Tier 1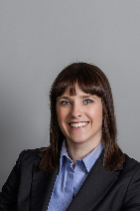 Duncan Jones
-
25 Bedford Row
'
An unbelievably hard worker with total mastery of the papers. He can see the wood for the trees. Excellent client care skills.
'
Ranked: Tier 3
25 Bedford Row 'has a number of practitioners with special expertise in international criminal law', including 'impressive advocate' David Hooper QC who is representing Augustin Ngirabatware (the former Minister of Planning in Rwanda) in a trial relating to alleged interference with protected witnesses and contempt during an appeal concerning the client's convictions for involvement in the 1994 Rwandan genocide. Also of note, Diana Ellis QC is highlighted for her 'knowledge of practice and procedure in international tribunals is second to none', while Sam Blom-Cooper is 'an excellent, original-thinking lawyer and a highly persuasive advocate'.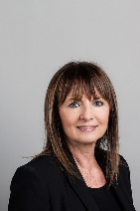 Diana Ellis QC
-
25 Bedford Row
'
She is an excellent advocate and brilliant lawyer. She is master of all the material in the cases in which she is instructed. Her knowledge of practice and procedure in international tribunals is second to none.
'
Ranked: Tier 2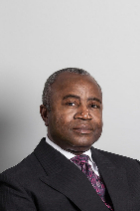 Ranked: Tier 2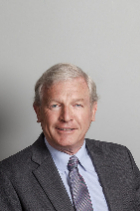 David Hooper QC
-
25 Bedford Row
'
David has considerable knowledge and expertise in the field of international crime and has been involved in a number of ground-breaking cases. He is an impressive advocate with a charming and persuasive style which is reflected in the results he achieves. He brings an originality of approach to his cases and works tirelessly in the interests of his clients.
'
Ranked: Tier 2
Sam Blom-Cooper
-
25 Bedford Row
'
Sam is an extremely talented advocate. He is highly intelligent, diligent and meticulous in his preparation of cases. He demonstrates a commanding knowledge of each case. He is an excellent, original-thinking lawyer and a highly persuasive advocate who brings charm to his work. His judgement and tactics are good. He has the ability to deal with complex material and to identify the important issues in a case.
'
Ranked: Tier 3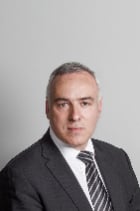 Ranked: Tier 4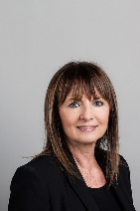 Ranked: Tier 4
Joanna Evans
-
25 Bedford Row
'
A highly intelligent and extremely talented lawyer. She is meticulous in her preparation of cases and has a commanding knowledge of each case.
'
Ranked: Tier 3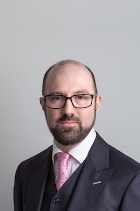 Ranked: Tier 3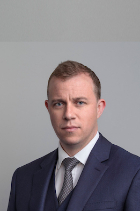 Alex Jamieson
-
25 Bedford Row
'
Alex is a superb barrister. Impressive beyond his years, clever and with excellent judgement, he brings the skills of his criminal practice to this area.
'
Ranked: Tier 3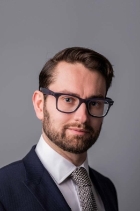 Ranked: Tier 4
25 Bedford Row
is a leading crime and regulatory set with a stellar reputation. In recent news,
Melanie Simpson QC
has been appointed Queen's Counsel and
Warwick Aleeson
has joined chambers from 187 Fleet Street. Also of note,
Jo Sidhu QC
has been elected vice-chair of the Criminal Bar Association, effective from 1 September 2020;
Dermot Keating
has been appointed senior chair of the Health Service Products (Pricing, Cost Control and Information) Appeals Tribunal.
Testimonials
Clerks:
Emma Makepeace is an incredible, tenacious and exceptional force in chambers. Alfie Lee is exceptional.
Guy Williams, Alfie Lee and Emma Makepeace head up the clerks' room with great efficiency and skill and are always approachable, understanding and accommodating to the needs of their lay and professional clients.
Guy Williams, Emma Makepeace and Alfie Lee are a class clerking act. The clerks room is friendly, efficient and knowledgeable. They are a real credit to chambers and I consider the clerks team to be on a par with the best clerks in London.
Outstanding. What makes the clerks' room work so well at 25BR is the division of labour between Guy Williams, Emma Makepeace and Alfie Lee – they are all excellent, and have attributes which complement each other very successfully.
Alfie Lee is particularly impressive in the manner in which he assist in the day-to-day running of chambers and in the management and development of client relationships. He is extremely reliable and goes that extra mile should the need ever arise.
The clerking team, led by Guy Williams is second to none. All of the clerks go out of there way to ensure that instructing chambers is smooth and goes without issue. The 'out of hours service' provided is also exceptional and a member of the clerking teams can be contacted 24/7 in the event of an emergency.
The clerks are completely on the ball. They simply understand what a solicitor wants from a set of chambers. They guarantee exceptional service in terms of the Counsel that they are able to offer, and the service that they, as a Chambers, should offer over and above that. Alfie Lee is a superstar clerk in the making.
The clerks offer an excellent service and when issues do arise the contact is timely and realistic with a solution to the problem already on hand. Very impressive clerking team.
The clerks room are the backbone of chambers. They are without doubt second-to-none. They never let you down, are always your back-up. I would be lost without them. Alfie Lee is definitely a rising star.
Guy Williams is the consummate professional, always willing to assist and commands the utmost respect.
Set:
25 Bedford Row are a superb set with a range of barristers equipped to deal with the most complex fraud and serious crime cases.
25 Bedford Row are, in my humble opinion, the best criminal set in London. They have an amazing array of barristers, all of whom are of the highest standard. You are guaranteed excellent client service and legal representation if you instruct 25 Bedford row.
25 Bedford Row from top to bottom has talented counsel. They are committed to the highest standards of professionalism and fearless in representing those who are accused of wrongdoing in a criminal or regulatory environment.
25 Bedford Row is the number one criminal set. Their breadth of know knowledge, expertise and skill is undeniably untouchable by any other set in the country.
25 Bedford Row remain my prime set of chambers. The set comprises counsel with vast talent yet all are approachable and give 100% to every case. They are active in wider legal debate, provide an excellent training programme for solicitors and have real quality throughout.
25 Bedford Row's strength in depth, quality and expertise is second-to-none. They are unreservedly the number one criminal set in the country.
Chambers have demonstrated their ability to provide counsel in a range of cases across the country. Every barrister instructed has a meticulous approach and provides thorough and detailed advice at every stage of a case. Counsel are all highly professional and skilled.
In my opinion, they are unrivalled as a Criminal Defence set of chambers. From pupils to QCs, the standard is very high. A testament to chambers.
It is a confident, well run set with many excellent barristers. The clerks are available and easy to communicate with.
25 Bedford Row >
Set Profile
Awarded Client Services Set of the Year 2018 by Chambers UK, 25 Bedford Row is an innovative set which specialises in every aspect of modern defence advocacy, acting in the very highest profile cases. Chambers is consistently assessed as a centre of excellence.
The Set: 25 Bedford Row is widely recognised as the leading defence chambers in its core practice areas, due to its client-focused, high-quality service. Its reputation for excellence is best demonstrated by involvement in almost every recent major criminal trial, whether in fraud, organised crime or murder. Chambers are renowned heavy-weight defenders in all aspects of financial and white-collar crime. Members frequently defend large-scale prosecutions brought by the FCA, SFO and NCA. Advice is provided at every stage including pre-charge, post-charge and investigation. Chambers' criminal expertise includes quasi civil-crime such as POCA proceedings, high-value restraint proceedings, data protection law, the legality of search warrants, costs law, civil actions and civil liberties (including actions against the police) and all aspects of regulatory law (including professional disciplinary and environmental law). The excellence extends to the high quality of its Clerks' room and staff team who have a justified reputation for their knowledge, efficiency and integrity.
Areas of Expertise:
Criminal: Experts in defending serious crime, including homicide, organised crime, drug trafficking, money laundering, terrorism and extreme sexual violence. Several Members of Chambers act for UK nationals facing criminal prosecutions in other jurisdictions. Chambers' private client specialists are renowned for their success in 'reputational management' and their ability to mitigate the impact of criminal charges on clients' careers and personal lives.
Fraud and Financial Litigation: Specialists in defending individuals and corporations against allegations of business crime and fraud, including cross-jurisdictional proceedings. Representation is provided at every stage in both the criminal and civil aspects of this discipline from the preliminary stages, including restraint, right through to appeal, confiscation and civil recovery/injunction. Chambers offers specific advice on regulatory compliance, risk management and corporate governance/training.
Professional Disciplinary and Regulatory: Members regularly defend individuals appearing before professional bodies, disciplinary tribunals and regulatory authorities. Our clients include healthcare professionals, solicitors, police officers, accountants, sports players and sports organisations. Chambers practice in all aspects of contentious regulatory work acting for employees, directors and companies.
Environmental Law and Health & Safety: Experienced in health and safety investigations and prosecutions, acting in respect of allegations of corporate manslaughter and other prosecutions where serious injury has been caused. Experts advise and appear in relation to the full spectrum of environmental law, including waste management offences.
Civil Liberties and Human Rights: As a 'defence only' set, protecting civil liberties is a fundamental cornerstone of Chambers' ethos. Members have extensive experience acting for persons facing human rights infringements including actions against the police and public authorities, extradition law, international law, mental health, prisoners' rights, inquests, public inquiries and public and administrative law. Chambers is routinely instructed in significant public inquiries, judicial review and appellate cases and challenges to public body decisions.
International Work: Chambers works at the forefront of international criminal law. Its work includes defending war crimes (often in international war tribunals) and other human rights abuses, defending the extradition of high-profile individuals, defending offences against states including espionage and terrorism and defending overseas freezing and forfeiture orders. Chambers acts and advises in all aspects of international criminal law (including human rights breaches) and regularly acts for individuals, governmental organisations and NGOs in a wide range of jurisdictions.
Main Contacts
| Department | Name | Email | Telephone |
| --- | --- | --- | --- |
| Director of Clerking | Guy Williams | | |
| Deputy Director of Clerking | Emma Makepeace | | |
| Senior Practice Clerk | Alfie Lee | | |
| Fees Clerk | David Kirton | | |
| Administration Manager | Varuna Askoolum | | |
| Members of Chambers | CARTER-STEPHENSON QC, George (1975) (QC 1998) | | |
| Members of Chambers | MENDELLE QC, Paul (1981) (QC 2006) | | |
| Members of Chambers | DEIN QC, Jeremy (1982) (QC 2003) | | |
| Members of Chambers | SANGSTER QC, Nigel (1976) (QC 1998) | | |
| Members of Chambers | GRIFFITHS QC, Courtenay (1980) (QC 1998) | | |
| Members of Chambers | ELLIS QC, Diana (1978) (QC 2001) | | |
| Members of Chambers | DOYLE QC, Peter (1975) (QC 2002) | | |
| Members of Chambers | KELEHER QC, Paul (1980) (QC 2009) | | |
| Members of Chambers | HOOPER QC, David (1971) (QC 2010) | | |
| Members of Chambers | FORTSON QC, Rudi (1976) (QC 2010) | | |
| Members of Chambers | COOPER QC, John (1983) (QC 2010) | | |
| Members of Chambers | PRICE QC, Tom (1985) (QC 2010) | | |
| Members of Chambers | HYNES QC, Paul (1987) (QC 2010) | | |
| Members of Chambers | SIDHU QC, Jo (1993) (QC 2012) | | |
| Members of Chambers | SMITH QC, Tyrone (1994) (QC 2014) | | |
| Members of Chambers | EISSA QC, Adrian (1988) (QC 2018) | | |
| Members of Chambers | PENTOL QC, Simon (1982) (QC 2019) | | |
| Members of Chambers | HOWARD QC, Nicola (1995) (QC 2019) | | |
| Members of Chambers | SIMPSON QC, Melanie (1998) (QC 2020) | | |
| Members of Chambers | MITCHELL, Jonathan (1974) | | |
| Members of Chambers | BEYTS, Chester (1978) | | |
| Members of Chambers | WELLS, Colin (1987) | | |
| Members of Chambers | VALLEY, Helen (1990) | | |
| Members of Chambers | PIERCY, Arlette (1990) | | |
| Members of Chambers | AKUWUDIKE, Emma (1992) | | |
| Members of Chambers | POTTER, Harry (1993) | | |
| Members of Chambers | ALEESON, Warwick (1994) | | |
| Members of Chambers | BYRNES, Aisling (1994) | | |
| Members of Chambers | OSMAN, Osman (1995) | | |
| Members of Chambers | GUILOFF, Carolina (1996) | | |
| Members of Chambers | RIGGS, Samantha (1996) | | |
| Members of Chambers | RUDOLF, Nathaniel (1996) | | |
| Members of Chambers | MURRAY, Daniel (1996) | | |
| Members of Chambers | GARDINER, Sebastian (1997) | | |
| Members of Chambers | KEATING, Dermot (1997) | | |
| Members of Chambers | THOMAS, Dominic (1998) | | |
| Members of Chambers | STEVENS, Mark (1998) | | |
| Members of Chambers | NEOFYTOU, Michael (1999) | | |
| Members of Chambers | O'REILLY, Beth (1999) | | |
| Members of Chambers | SMITTEN, Ben (1999) | | |
| Members of Chambers | POWER, Laurie-Anne (2000) | | |
| Members of Chambers | NWOSU, Sheryl (2000) | | |
| Members of Chambers | PAYNE, Geoffrey (2000) | | |
| Members of Chambers | GOMULKA, Michael (2002) | | |
| Members of Chambers | DASHANI, Sonal (2002) | | |
| Members of Chambers | STEVENSON, Monica (2004) | | |
| Members of Chambers | LAZARUS, Paul (2017) Higher Rights (2005) | | |
| Members of Chambers | RADSTONE, Matthew (2005) | | |
| Members of Chambers | RANDALL, Rebecca (2005) | | |
| Member of Chambers | BLOM-COOPER, Sam (2006) | | |
| Members of Chambers | CHADWICK, Daniel (2006) | | |
| Member of Chambers | WILSON, Lisa (2006) | | |
| Members of Chambers | JAMIESON, Alex (2007) | | |
| Members of Chambers | MALHOTRA, Priya (2007) | | |
| Members of Chambers | WOOD, David (2007) | | |
| Members of Chambers | DI FRANCESCO, Alex (2008) | | |
| Members of Chambers | SHAW, Robert (2008) | | |
| Members of Chambers | KUMAR, Sushil (2009) | | |
| Members of Chambers | STUART-SMITH, Emma (2009) | | |
| Members of Chambers | JOHNSON, Abimbola (2011) | | |
| Members of Chambers | DICKSON, Henry (2012) | | |
| Members of Chambers | JONES, Duncan (2012) | | |
| Members of Chambers | LYNCH, Leon (2012) | | |
| Members of Chambers | COLLIER, Laura (2013) | | |
| Members of Chambers | FLAVIN, Tom (2013) | | |
| Members of Chambers | ISLAM, Zeenat (2013) | | |
| Members of Chambers | LLOYD-OWEN, Natasha (2013) | | |
| Members of Chambers | LEWIS, Joy (2014) | | |
| Members of Chambers | SIMPEH, Vida (2014) | | |
| Members of Chambers | ROWAN, Kerrie-Ann (2015) | | |
| Members of Chambers | MURPHY, Nick (2015) | | |
| Members of Chambers | SMITH, Tobias (2016) | | |
| Members of Chambers | GABER, Chantel (2017) | | |
| Members of Chambers | MEZOUGHI, Leila-Zoe (2018) | | |
Barrister Profiles
| Photo | Name | Position | Profile |
| --- | --- | --- | --- |
| | Emma Akuwudike | Emma has extensive experience in a wide range of criminal offences of… | View Profile |
| | Warren Aleeson | Warwick Aleeson is a defence specialist with, a wide range of experience… | View Profile |
| | Chester Beyts | Exclusively criminal defence practice including the most serious offences. Leading in both… | View Profile |
| | Sam Blom-Cooper | All areas of criminal defence including Serious Violence, Sex Offences, Dishonesty and… | View Profile |
| | Aisling Byrnes | Highly experienced leading junior counsel with expertise in serious and complex criminal… | View Profile |
| | George Carter-Stephenson QC | Highly sought after specialist defence silk with a varied and wide-ranging practice… | View Profile |
| | Daniel Chadwick | A specialist criminal defence barrister with 14 years experience in high-value fraud… | View Profile |
| | Laura Collier | Laura's practice is exclusively in criminal defence work and associated areas; including… | View Profile |
| | John Cooper QC | Specialist in serious criminal law, fraud and regulation. A significant practice in… | View Profile |
| | Sonal Dashani | Sonal is regularly instructed in a wide range of criminal defence work.… | View Profile |
| | Jeremy Dein QC | Huge experience in defending the gravest, most serious, complex and high-profile cases.… | View Profile |
| | Alex Di Francesco | Alex is a leading criminal junior who has defended those accused… | View Profile |
| | Henry Dickson | Henry practises in all areas of criminal defence and has extensive advocacy… | View Profile |
| | Peter Doyle QC | An immensely experienced criminal defence practitioner instructed across a range of offences… | View Profile |
| | Adrian Eissa QC | Adrian enjoys a diverse practice which consists principally of the following areas:… | View Profile |
| | Diana Ellis QC | Hugely experienced and committed criminal defence barrister with a substantial criminal domestic… | View Profile |
| | Tom Flavin | Tom's practice involves work across all areas of criminal defence, in particular… | View Profile |
| | Rudi Fortson QC | Rudi Fortson practices in cases relating to complex fraud, asset-recovery, money laundering,… | View Profile |
| | Chantel Gaber | Chantel is a criminal defence specialist and a passionate, committed advocate, with… | View Profile |
| | Sebastian Gardiner | Practises as both leading junior and junior counsel in all aspects of… | View Profile |
| | Michael Gomulka | Criminal defence, including murder, manslaughter, organised crime, drug trafficking, sexual violence (including… | View Profile |
| | Courtenay Griffiths QC | Courtenay Griffiths QC has been involved in some of the most high-profile… | View Profile |
| | Carolina Guiloff | Criminal Defence specialist, instructed in serious and organised crime cases, including drugs… | View Profile |
| | David Hooper QC | International Criminal/Humanitarian law before international criminal tribunals. Currently appearing as defence counsel… | View Profile |
| | Nicola Howard QC | Counsel instructed on behalf of corporates and individuals to provide specialist strategic… | View Profile |
| | Paul Hynes QC | Criminal, financial and regulatory defence and advice. Has a broad practice often… | View Profile |
| | Zeenat Islam | Zeenat is currently instructed as junior counsel to the Grenfell Tower Inquiry.… | View Profile |
| | Alex Jamieson | Recognised as a leading junior barristers in three separate areas of specialism:… | View Profile |
| | Abimbola Johnson | Winner of the 2018 Diversity Legal Awards Rising Star (Chambers) category and… | View Profile |
| | Duncan Jones | Duncan Jones specialises in defence advice and advocacy in all areas of… | View Profile |
| | Dermot Keating | Recognised in 'The Legal 500' for a number of years as a… | View Profile |
| | Paul Keleher QC | Paul Keleher is regularly instructed in cases of murder and is also… | View Profile |
| | Sushil Kumar | Sushil acts as a junior alone or as a led junior, with… | View Profile |
| | Paul Lazarus | Paul is a well known and experienced jury trial advocate who practices… | View Profile |
| | Joy Lewis | Joy practices in all areas of criminal defence work, including violent crime,… | View Profile |
| | Natasha Lloyd-Owen | Natasha practises in all areas of criminal defence and associated areas of… | View Profile |
| | Leon Lynch | Leon is a versatile and a dedicated criminal defence advocate whose client… | View Profile |
| | Priya Malhotra | Priya is currently instructed as junior counsel on the Grenfell Tower Inquiry… | View Profile |
| | Paul Mendelle QC | Called to Bar after successful career in city. Building on a mixed… | View Profile |
| | Leila-Zoe Mezoughi | Leila's practice involves work across all areas of criminal defence. She has… | View Profile |
| | Jonathan Mitchell | Leading work in heavy criminal defence trials. Also advises in civil cases,… | View Profile |
| | Nick Murphy | Nick is a highly-regarded junior practicing in all areas of criminal defence.… | View Profile |
| | Daniel Murray | Daniel practises in all areas of Serious Crime. He has acted as… | View Profile |
| | Michael Neofytou | Michael is a leading specialist criminal defence advocate and adviser with over… | View Profile |
| | Sheryl Nwosu | Sheryl is routinely instructed in a broad spectrum of complex and serious… | View Profile |
| | Osman Osman | Osman is a highly sought after leading junior. He has developed an… | View Profile |
| | Ms Beth O'Reilly | Beth is an established advocate with 20 years' experience of defending in… | View Profile |
| | Geoffrey Payne | Geoff Payne specialises in defending heavy fraud cases. He has acted in… | View Profile |
| | Simon Pentol QC | Simon has been a much sought-after leader for many years in all… | View Profile |
| | Arlette Piercy | Exclusively criminal defence work, trial and appellate, particular emphasis on fraud and… | View Profile |
| | Harry Potter | Leading Junior and junior for the defence in all areas of crime,… | View Profile |
| | Laurie-Anne Power | Laurie-Anne is an experienced leading junior and junior. She has acted on… | View Profile |
| | Tom Price QC | Tom Price continues to defend in all areas of serious crime. He… | View Profile |
| | Matthew Radstone | Matthew is instructed in all areas of crime from the most serious… | View Profile |
| | Rebecca Randall | All areas of criminal defence including murder, violence, sexual offences, robbery, dishonesty… | View Profile |
| | Samantha Riggs | Established leading junior advising and defending corporate and individual defendants in complex… | View Profile |
| | Kerrie Ann Rowan | Kerrie practises in all areas of criminal defence including murder, violence, robbery,… | View Profile |
| | Nathaniel Rudolf | Crime, especially defending in serious fraud matters and high value confiscation as… | View Profile |
| | Nigel Sangster QC | One of the most senior QC's at the criminal bar and practises… | View Profile |
| | Robert Shaw | Robert is a specialist criminal and regulatory barrister with extensive advocacy experience.… | View Profile |
| | Jo Sidhu QC | Widely regarded as a 'superlative' leading Counsel in serious criminal cases with… | View Profile |
| | Vida Simpeh | Vida practices in all areas of criminal defence including drugs, violence and… | View Profile |
| | Melanie Simpson | Melanie is an extremely successful criminal defence barrister who is sought after… | View Profile |
| | Tobias Smith | Tobias is a defence specialist covering all aspects of criminal law in… | View Profile |
| | Tyrone Smith QC | Highly sought-after specialist defence silk who consistently defends in very serious, substantial… | View Profile |
| | Ben Smitten | Ben has 20 years' experience at the highest level of criminal proceedings… | View Profile |
| | Mark Stevens | Mark is a highly regarded criminal defence specialist. Mark is approachable ,… | View Profile |
| | Monica Stevenson | An experienced barrister instructed in a wide range of serious and complex… | View Profile |
| | Emma Stuart Smith | Emma's practice encompasses all areas of criminal defence work, focusing particularly upon… | View Profile |
| | Dominic Thomas | Dominic is a very highly regarded defence advocate who will roll up… | View Profile |
| | Helen Valley | A Barrister with over 25 years experience defending serious and complex crime,including… | View Profile |
| | Colin Wells | Fraud and regulatory defence work. Advising and representing individuals and companies on… | View Profile |
| | Lisa Wilson | Lisa is a specialist defence practitioner, instructed in cases covering all aspects… | View Profile |
| | David Wood | .David specialises in criminal and regulatory law and is recognised as a… | View Profile |
Staff Figures
Clerks : 8 Administration : 2
Languages
Farsi French German Spanish Portuguese Italian Hindi Punjabi
Top Tier Set Rankings
Set Rankings