Set Profile > 3 Hare Court > London, England
3 Hare Court
Offices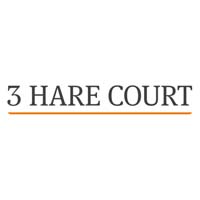 Chambers of Simon Davenport QC and Jeffrey Golden
3 Hare Court
TEMPLE
LONDON
EC4Y 7BJ
England
3 Hare Court > The Legal 500
Rankings
Katherine Deal QC
-
3 Hare Court
'
She is extremely efficient and knowledgeable about cross-border claims, jurisdictional disputes, and aviation in general. Katherine is an open book and would deal with the cases above and beyond of what she is required to. Her attention to detail is great too.
'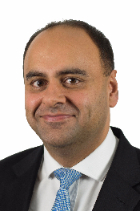 Navjot Atwal
-
3 Hare Court
'
He is exceptionally thorough, very commercially minded, and always fights his client's corner.
'
Ranked: Tier 3
Acting for and against insurers, tour operators, travel agents, ship owners and hoteliers, 3 Hare Court is 'very strong in travel litigation, particularly at the senior end'. The set has considerable experience dealing with claims involving accidents or illnesses abroad, with such personal injury mandates regularly involving issues of jurisdiction and conflicts of laws. Howard Stevens QC was instructed by ABTA in the appeal to the Supreme Court in X v Kuoni, which has referred two questions on 1992 Package Travel Regulations to the Court of Justice of the European Union. A notable highlight for Katherine Deal QC was in AA v Groupama, believed to be the largest settlement for a fatal accident claim ever reached under French law.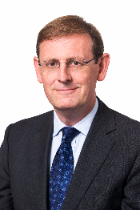 Ranked: Tier 1
Katherine Deal QC
-
3 Hare Court
'
An extraordinary advocate with an unrivalled depth of knowledge. She provides clear written advice and excels at explaining what are often quite complicated technical issues in terms that lay clients can understand.
'
Ranked: Tier 3
Ranked: Tier 4
Ranked: Tier 4
Robert Strang
-
3 Hare Court
'
He is highly adept at appellate work. He cuts through the issues because he knows what the appeal wants and he identifies the kernel of cases with ease. A polished advocate, and along with that, very good value indeed.
'
Ranked: Tier 4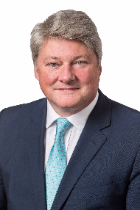 Ranked: Tier 3
Aidan Casey QC
-
3 Hare Court
'
A thoughtful and considered leader who is not afraid to get into the trenches – an excellent team player who does not shy away from challenges.
'
Ranked: Tier 4
The 'very capable' set 3 Hare Court's offshore notability primarily stems from public law practitioners who regularly appear in the Judicial Committee of the Privy Council in cases of constitutional significance to Caribbean jurisdictions. James Guthrie QC successfully represented the Bermudian government in Minister of Home Affairs v Barbosa, a Privy Council case which determined that there was not an extrastatutory, common law, route to Bermudian "belonger" status. Away from representation of governments, Robert Strang  is instructed in Fundhaven v Securities Commission of the Bahamas, which was granted leave to appeal on the Privy Council on a question on if the Bahamian Court of Appeal can decline to hear an appeal after a first instance judge grants leave. The set is well-connected in Trinidad and Tobago as well, with Simon Davenport QC representing a former shareholder in litigation concerning the demise of insurer Clico.
Ranked: Tier 2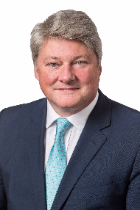 Ranked: Tier 3
Ranked: Tier 3
Ranked: Tier 2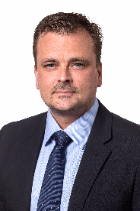 Ranked: Tier 3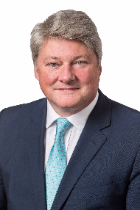 Ranked: Tier 4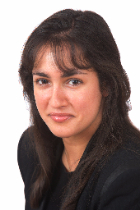 Sara Ibrahim
-
3 Hare Court
'
Demonstrates sound judgement in relation to case strategy. She is a highly capable barrister who grasps complex issues quickly. She is very thorough and considers cases from a variety of angles.
'
Ranked: Tier 5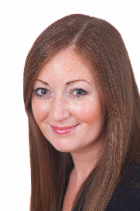 Helen Pugh
-
3 Hare Court
'
Accessible, approachable, good written work, she is extremely able and highly regarded.
'
Ranked: Tier 6
Ranked: Tier 4
Ranked: Tier 4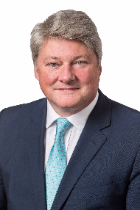 Ranked: Tier 5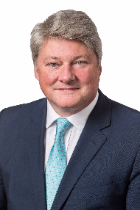 Ranked: Tier 4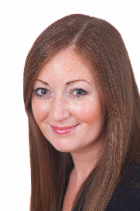 Helen Pugh
-
3 Hare Court
'
She oozes quality, is meticulous and always engaging. She is very pragmatic and always delivers on her promises.
'
Ranked: Tier 5
At 3 Hare Court, practitioners are particularly adept at handling travel-related and international personal injury matters. The set offers expertise in the full range of work, from fast track cases to the most substantial and complex disputes, involving serious head and spinal injuries, as well as catastrophic and fatal accidents. In recent work of note, Howard Stevens QC is representing the Hertz UK & Probus Insurance Company DAC, an interested party, in the London Bridge and Borough Market terrorist attack inquest.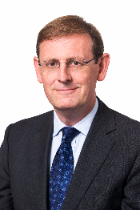 Ranked: Tier 3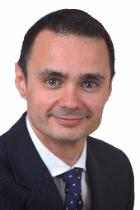 Ranked: Tier 4
Ranked: Tier 4
Tom Poole QC
-
3 Hare Court
'
Tom is a very good, measured, advocate (which makes him very well suited for government work), he is unflappable, and a safe pair of hands. He has unparalleled experience in respect of points based system disputes and evidential flexibility.
'
3 Hare Court
offers expertise across a range of areas including travel, personal injury, and offshore matters. Chambers has been strengthened following the arrival of
Malcolm Bishop QC
,
William Evans
, and
Richard Bottomley
 from Ely Place Chambers, while
Christopher Loxton
 has joined from 4KBW.  
Testimonials
Clerks:
Excellent clerks – particularly Toby Eales and James Donovan who are extremely helpful and try to be extremely accommodating.
James Donovan, senior clerk, has always been particularly impressive and accommodating in terms of recognition of need, knowledge of progress of the matters, urgency of response and follow-up.
I have found the clerks very proactive, helpful and knowledgeable. A special mention for Darren Whitbread and Duane Hitchman.
James Donovan leads an extremely friendly, efficient and effective team.
Out and out the best clerks, never miss a call, respond out of hours, they all know all of their Barristers and instructing solicitors, no task is too small or too big.
The clerking team led by James are amongst the best in the business. They are helpful, accommodating and sensible on fees. All of the clerks have a good knowledge of the work undertaken by Chambers to help place cases and agree fees quickly.
The clerks have always been approachable, reasonable and accommodating. I have liaised with a number of clerks in Chambers, in particular Toby and Simon, and am grateful to them for their infallible determination to assist us with our cases.
Set:
3 Hare Court is a professional and reliable outfit, offering services of Barristers who are experienced and highly skilled in their fields. We find Counsel to be readily available to assist us with cases and queries, and I believe the set strives to instil in all of its members a desire to be committed to its clients; to provide the highest levels of advice; and to handle cases with care and attention.
3 Hare Court is my first choice for general commercial and business disputes. The set's Counsel have a breadth and depth of experience that enables them to handle complex and time sensitive cases with confidence. They seem to genuinely care about building relations with us and our clients. I have never been let down by 3 Hare Court and I cannot recommend them highly enough.
3 Hare Court is second to none in providing a service, from QC to Pupil to clerk they look after their clients, they are client focused a rarity in today from London Chambers.
I have been very impressed with 3 Hare Court throughout the years I have used them. They have an excellent array of barristers with vast experience in commercial litigation, so are well placed to assist on any value or complexity of claim.
In my view, the Chambers is a strong player, with excellent people on board.
The set is one of the best known for its insolvency provision and most certainly has strength in depth in this field. Availability of counsel is also generally good.
There is no shortage of qualified and experienced barristers in the area in question and counsel will spare no effort in making themselves available, in concert with the relevant instructing solicitors, ably supported by the appropriate clerk.
This is a strong commercial litigation, civil fraud and insolvency set. However, it also ventures out into such new areas as cryptocurrency and blockchain related disputes.
3 Hare Court >
Set Profile
Chambers works as advisers and as advocates across a range of civil and commercial areas of law. Members are recognised for the depth and breadth of their expertise, and for their persuasive advocacy and sound advice.
The set: Described as a leading civil and commercial set, Chambers has established a first-class reputation in its fields of practice, providing a wide range of advisory and advocacy services both domestically and internationally in an environment that meets modern business needs.
Types of work undertaken: Work is concentrated in the following areas (listed alphabetically):
Civil fraud;
Commercial (including International Arbitrations);
Employment;
Insolvency;
International work;
Personal injury and travel/accidents abroad;
Professional negligence;
Public, administrative and constitutional law.
Privy Council work is a notable area of expertise; the set is regularly instructed by governments, corporations and individuals in a wide range of cases. A number of cases deal with the written constitutions of Commonwealth countries, as well as commercial and general common law work. Chambers has strong links with the Caribbean, often appearing in those jurisdictions.
Insolvency and restructuring is a growing area for Chambers. Work includes liquidations, bankruptcies, director's disqualifications, administrations, and international and cross-border insolvencies. The set often acts for the main insolvency practitioners.
Chambers has particular expertise in personal injury and travel law cases, including serious head and spinal injury, industrial injury and claims relating to accidents abroad where jurisdictional issues arise. Fatal accident work and product liability cases are dealt with.
The commercial work (often acting for foreign clients, and in particular Russian/CIS clients) here also extends to international arbitrations, for and against governments, companies, institutions and individuals throughout the world and Chambers has an international reputation for effective advocacy.
The set is strong on languages, with members fluent in Dutch, French, German, Hindi, Hungarian, Italian, Malay, Punjabi, Spanish, Swahili and Urdu.
Main Contacts
| Department | Name | Email | Telephone |
| --- | --- | --- | --- |
| Joint Head of Chambers | DAVENPORT QC, Simon (1987) | | |
| Joint Head of Chambers | GOLDEN, Jeffrey ** | | |
| Members of Chambers | STRACHAN QC SC, Mark (1969) | | |
| Members of Chambers | GUTHRIE QC, James (1975) | | |
| Members of Chambers | KNOX QC, Peter (1983) | | |
| Members of Chambers | STEVENS QC, Howard (1990) | | |
| Members of Chambers | ROE QC, Thomas (1995) | | |
| Members of Chambers | CASEY QC, Aidan (1992) | | |
| Members of Chambers | GODWIN QC, William (1986) | | |
| Members of Chambers | DEAL QC, Katherine (1997) | | |
| Members of Chambers | YOUNG, Andrew (1977) | | |
| Members of Chambers | JANUSZ, Pierre (1979) | | |
| Members of Chambers | BUTLER, Rupert (1988) | | |
| Members of Chambers | JUSS, Satvinder (1989) | | |
| Members of Chambers | SAMUEL, Richard (1996) | | |
| Members of Chambers | SAXBY, Dan (2000) | | |
| Members of Chambers | POOLE, Tom (2001) | | |
| Members of Chambers | ATWAL, Navjot (2002) | | |
| Members of Chambers | LEWIS, Daniel (2003) | | |
| Members of Chambers | STRANG, Robert (2003) | | |
| Members of Chambers | HAWKINS, James (2003) | | |
| Members of Chambers | JOHNSON, Clara (2005) | | |
| Members of Chambers | IBRAHIM, Sara (2006) | | |
| Members of Chambers | PUGH, Helen (2008) | | |
| Members of Chambers | WIJEYARATNE, Asela (2008) | | |
| Members of Chambers | MASOOD, Hafsah (2006) | | |
| Members of Chambers | PENNINGTON-BENTON, Rowan (2008) | | |
| Member of Chambers | CHANNER, Benjamin (2008) | bchanner@3harecourt.com | |
| Members of Chambers | CAMPBELL, Richard (2007) | | |
| Members of Chambers | HACKETT, Stephen (2011) | | |
| Members of Chambers | LOWIS, Julia (2013) | | |
| Members of Chambers | EARLE, Rachael (2013) | | |
| Members of Chambers | WYBRANIEC, Olivia (2013) | | |
| Members of Chambers | SHUFFREY, Chloe (2014) | | |
| Members of Chambers | JACKSON, Natasha (2015) | | |
| Member of Chambers | HORTON, Thomas (2015) | | |
| Member of Chambers | MOORE, Emily (2016) | emilymoore@3harecourt.com | |
| Member of Chambers | NKRUMAH, Michael (2008) | michaelnkrumah@3harecourt.com | |
| Member of Chambers | GOLDBLATT, Daniel (2017) | danielgoldblatt@3harecourt.com | |
| Member of Chambers | JUDD, Philip (2017) | philipjudd@3harecourt.com | |
| Door Tenant | BARAGWANATH, Sir David* | | |
| Door Tenant | HOLLAND, Hon Randy J. | | |
| Door Tenant | SMALL, Hugh (1963)* | | |
| Door Tenant | ASTAPHAN SC, Anthony* | | |
| Door Tenant | McMILLEN QC, David, (1985)* | | |
| Door Tenant | ROBERTS OBE QC, Howard (1978)* | | |
| Door Tenant | McLeod, Iain (1969) | | |
| Door Tenant | COOPER-ROUSSEAU, Bertha (1993)* | | |
| Door Tenant | HAPPOLD, Prof Matthew (1995)* | | |
| Door Tenant | BUDWORTH, Martin (1999)* | | |
| Door Tenant | TIVADAR, Daniel (2005)* | | |
| | * Door tenants | | |
| | ** Arbitrator | | |
| Senior Clerk | DONOVAN, James | jamesdonovan@3harecourt.com | |
| Chambers Manager | MITCHELL, Guy | guymitchell@3harecourt.com | |
Barrister Profiles
| Photo | Name | Position | Profile |
| --- | --- | --- | --- |
| | Navjot Atwal | Barrister practising in commercial and business law, appellate work (privy council), insolvency,… | View Profile |
| | Rupert Butler | Barrister practising in a wide range of commercial litigation with a particular… | View Profile |
| | Richard Campbell | Barrister. | View Profile |
| | Aidan Casey QC | Barrister specialising in: commercial and business law, and in commercial fraud; asset-tracing… | View Profile |
| | Simon Davenport QC | High-profile barrister specialising in civil fraud, insolvency and commercial actions, his cases… | View Profile |
| | Katherine Deal | Barrister specialising in personal injury work with a particular focus on travel… | View Profile |
| | Jeffrey Golden | Jeffrey is a specialist arbitrator, mediator and expert with broad experience of… | View Profile |
| | James Guthrie QC | Barrister dealing with appellate work in the Judicial Committee of the Privy… | View Profile |
| | James Hawkins | Barrister practising in commercial litigation, personal injury and employment. | View Profile |
| | Sara Ibrahim | Barrister specialising in employment; commercial and business law; insolvency. | View Profile |
| | Pierre Janusz | Barrister specialising in commercial and business law, property (including landlord and tenant),… | View Profile |
| | Mr Satvinder Juss | Barrister specialising in constitutional law (including public and administrative law), civil liberties… | View Profile |
| | Peter Knox QC | Peter Knox QC is an extremely experienced advocate in commercial law, with… | View Profile |
| | Rowan Pennington-Benton | Rowan practices in two main areas – general commercial/civil law and public… | View Profile |
| | Tom Poole | Barrister specialising in commercial, employment and public law. Notable recent cases include:… | View Profile |
| | Helen Pugh | Barrister practising in commercial disputes, insolvency, company law and professional negligence. Her… | View Profile |
| | Thomas Roe QC | Barrister practising in (1) commercial and chancery litigation and arbitration; (2) public… | View Profile |
| | Richard Samuel | Barrister practising in general commercial litigation and arbitration. Practice areas include contract… | View Profile |
| | Dan Saxby | Barrister practising in most common law areas including personal injury (with a… | View Profile |
| | Howard Stevens QC | Howard has a broadly based common law practice, including both first instance… | View Profile |
| | SC, Mark Strachan QC | Barrister largely based in Hong Kong, dealing with commercial and business law;… | View Profile |
| | Robert Strang | Barrister specialising in commercial and property litigation; general common law; professional negligence;… | View Profile |
| | Asela Wijeyaratne | Barrister specialising in travel and personal injury, professional negligence and indemnity and… | View Profile |
| | Andrew Young | Barrister dealing with personal injury, travel claims, clinical negligence and other types… | View Profile |
Staff Figures
:
Languages
French German Italian Spanish Dutch Punjabi Hindi Urdu Swahili Arabic
Top Tier Set Rankings
Set Rankings