Set Profile > Chambers of Philip Cayford QC > London, England
Chambers of Philip Cayford QC
Offices
Chambers of Philip Cayford QC
29 Bedford Row Chambers
29 BEDFORD ROW
LONDON
WC1R 4HE
England
Chambers of Philip Cayford QC > The Legal 500
Rankings
29 Bedford Row Chambers is a 'fantastic set with a number of impressive barristers for matrimonial finance' or, as another client put it, 'it's excellent in every area of family law and at every level of seniority'. Members are particularly well–known for their work on heavyweight, multi-million matrimonial finance cases. In Villiers v Villiers, Timothy Scott QC led for the wife at first instance and in the Court of Appeal; the primary question in the dispute centred around whether jurisdiction in relation to maintenance should be with the courts of England and Wales or Scotland. In another instruction, Philip Cayford QC obtained victory for Graham Mills in Mills v Mills, a case concerning periodical payments with the Supreme Court overturned the decision of the Court of Appeal.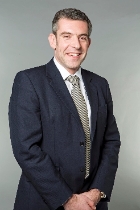 29 Bedford Row Chambers has 'plenty of strength throughout' with 'exceptionally strong counsel (particularly in respect of children law matters) from the very leading silks through to more junior counsel', said one client. Members' work encompasses all areas of private children law (including surrogacy and LGBT+ parenting) and also covers public law proceedings often involving the most serious allegations of physical and/or sexual abuse as well as international children issues. Of note, Piers Pressdee QC led the local authority team in complex High Court public children law proceedings that followed the death of a young child in suspicious circumstances.

Paul Storey QC
-
29 Bedford Row Chambers
'
Has the command of the court, his cross-examination of expert witnesses is exceptionally good – he never fails to hit the spot and nail the important point.
'
Ranked: Tier 1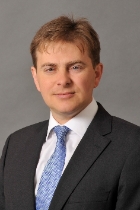 Ranked: Tier 2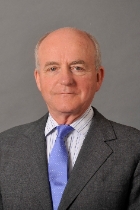 Ranked: Tier 2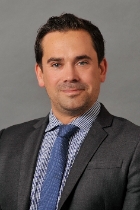 Dafydd Griffiths
-
29 Bedford Row Chambers
'
Is extremely well prepared, professional and highly knowledgeable. He is also very good with clients treating them with kindness while managing their expectations.
'
Ranked: Tier 2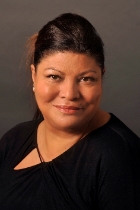 Ranked: Tier 2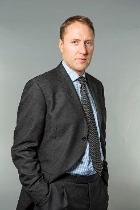 Ranked: Tier 3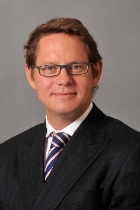 Ranked: Tier 3
29 Bedford Row Chambers has 'lovely clerks' and 'crop of very good younger juniors coming through'. Chambers offers 'high-quality counsel' in both private children law proceedings and financial remedy matters. Solicitors find the clerks' room to be 'of the highest quality and always very helpful'. 'When my first choice of counsel is not available the clerks always try their best to assist and offer suitable alternatives where possible,' said one client. Senior clerk James Shortall is 'a credit to chambers'. He is ably assisted by 'excellent' first junior Julie Holcombe. Hudson Brewer joined Coram Chambers as its new director of clerking. Offices in: London
Chambers of Philip Cayford QC >
Firm Profile
29 Bedford Row Chambers is committed to providing its clients with an effective and efficient legal service.  It operates from three magnificent Grade II listed buildings in the heart of legal London, completely modernised for the latest technology.
The set: Bedford Row Chambers comprises of 60 barristers including thirteen silks. The Set is rated among the leading family law chambers with more than a quarter of members rated as leaders in their field in the 2019/20 editions of the leading directories.
Types of work undertaken: Chambers offers specialist expertise at every level of seniority in all aspects of family law including matrimonial finance, children (both public and private law), child abduction, co-habitation law, domestic violence and under the Civil Partnership and Inheritance Acts. Chambers has a strong team of top flight financial remedy practitioners. Seventeen members of chambers are trained as collaborative lawyers. Several members practise as Mediators and several are qualified as Family Law Arbitrators. A number of senior members of Chambers also chair private FDRs and Early Neutral Evaluation hearings and, with two large boardrooms and three new conference rooms (including AV in each room), Chambers is well suited to these ever more important forms of alternative dispute resolution. Some members of chambers accept Direct (Public) Access instructions. Several former members of chambers have been given judicial appointments, and many current members sit as Deputy High Court judges or as Recorders or Deputy District Judges.
Chambers organises a comprehensive seminar programme which is highly regarded by solicitors and trainees. Members of chambers appear in courts around the country and abroad. Chambers has dedicated conference rooms, but members will travel to see clients wherever necessary.
Administration: Chambers is served by nine full time clerks and also has two dedicated fees clerks, allowing work to be processed quickly and efficiently. The clerks' room is open between 8.30 a.m. and 7.00 p.m., but emergency contact is always available outside that time. The clerking is praised for its efficient, friendly and commercial approach.
For information about the work of chambers generally, or the practice of individual members of chambers in particular, please contact the Senior Clerk, James Shortall, or visit the website.
Main Contacts
| Department | Name | Email | Telephone |
| --- | --- | --- | --- |
| Senior clerk | James Shortall | | |
| Clerks | Julie Holcombe | | |
| Clerks | Ben Cross | | |
| Clerks | Jamie Critchell | | |
| Clerks | Steve Pickin (fees) | | |
| Chambers administrator | Nicola Kessell | | |
| Members of Chambers | CAYFORD QC, Philip (1975) (QC 2002) | | |
| Members of Chambers | SCOTT QC, Timothy (1975) (QC 1995) | | |
| Members of Chambers | STOREY QC, Paul (1982) (QC 2001) | | |
| Members of Chambers | PEEL QC, Robert (1990) (QC 2010) | | |
| Members of Chambers | CHAMBERLAYNE QC, Patrick (1992) (QC 2010) | | |
| Members of Chambers | PRESSDEE QC, Piers (1991) (QC 2010) | | |
| Members of Chambers | SHAW QC, Howard (1973) (QC 2011) | | |
| Members of Chambers | WAGSTAFFE QC, Christopher (1992) (QC 2011) | | |
| Members of Chambers | SOUTHGATE QC, Jonathan (1992) (QC 2013) | | |
| Members of Chambers | CAMPBELL QC, Alexis (1990) (QC 2017) | | |
| Members of Chambers | MOLYNEUX QC, Brent (1994) (QC 2017) | | |
| Members of Chambers | ALLEN QC, Nicholas (1995) (QC 2018) | | |
| Members of Chambers | MITCHELL QC, Peter (1996) (QC 2020) | | |
| Members of Chambers | DUCKWORTH, Peter (1971) | | |
| Members of Chambers | RENTON, The Hon Clare (1972) | | |
| Members of Chambers | SWIFT, Jonathan (1977) | | |
| Members of Chambers | RAMSAHOYE, Indira (1980) | | |
| Members of Chambers | WEHRLE, Jacqueline (1984) | | |
| Members of Chambers | WALDEN-SMITH, David (1985) | | |
| Members of Chambers | EMANUEL, Mark (1985) | | |
| Members of Chambers | REYNOLDS, Stephen (1987) | | |
| Members of Chambers | STOREY-REA, Alexa (1990) | | |
| Members of Chambers | CHAPMAN, Nicholas (1990) | | |
| Members of Chambers | ARNOT, Lee (1990) | | |
| Members of Chambers | WENTWORTH, Annabel (1990) | | |
| Members of Chambers | TOD, Jonathan (1990) | | |
| Members of Chambers | MAX, Sally (1991) | | |
| Members of Chambers | BATES, Richard (1992) | | |
| Members of Chambers | DOMENGE, Victoria (1993) | | |
| Members of Chambers | BUTLER, Judith (1993) | | |
| Members of Chambers | AMIRAFTABI, Roshi (1993) | | |
| Members of Chambers | COLLINS, Ken (1996) | | |
| Members of Chambers | AMAOUCHE, Sassa-Ann (1996) | | |
| Members of Chambers | GRIFFITHS, Dafydd (1997) | | |
| Members of Chambers | OWENS, Lucy (1997) | | |
| Members of Chambers | HEATON, Laura (1998) | | |
| Members of Chambers | BLACK, Georgina (1999) | | |
| Members of Chambers | CALHAEM, Simon (1999) | | |
| Members of Chambers | GEADAH, Anthony (2000) | | |
| Members of Chambers | FRANCIS, Victoria (2001) | | |
| Members of Chambers | FEARNLEY, Ben (2001) | | |
| Members of Chambers | LEWIS, Max (2002) | | |
| Members of Chambers | BUTTERFIELD, Christopher (2004) | | |
| Members of Chambers | CADE DAVIES, Lynsey (2005) | | |
| Members of Chambers | TAMBLING, Richard (2005) | | |
| Members of Chambers | TEACHER, Petra (2006) | | |
| Members of Chambers | FEE, Conor (2006) | | |
| Members of Chambers | WILLIAMS, Helen (2007) | | |
| Members of Chambers | SHERIDAN, Amber (2008) | | |
| Members of Chambers | ERIERA, Anton (2010) | | |
| Members of Chambers | FINCH, James (2011) | | |
| Members of Chambers | LONG, Matthew (2011) | | |
| Members of Chambers | FOSTER, Miriam (2011) | | |
| Members of Chambers | PULLEN, James (2012) | | |
| Members of Chambers | TRACE, Charlotte (2012) | | |
| Members of Chambers | PAGE, Emily (2012) | | |
| Members of Chambers | SWITALSKI, Joseph (2014) | | |
| Members of Chambers | COOPER, James (2014) | | |
| Members of Chambers | CAMPBELL, Harry (2017) | | |
| Members of Chambers | TAIT, Philip (2018) | | |
Lawyer Profiles
| Photo | Name | Position | Profile |
| --- | --- | --- | --- |
| | Nicholas Allen | Barrister specialising in matrimonial finance, civil partnerships, co-habitation. Reported cases – MT… | View Profile |
| | Sassa-Ann Amaouche | Practice primarily focuses on financial remedy proceedings. A particular expertise in cases… | View Profile |
| | Roshi Amiraftabi | Almost exclusively in the field of children law. Private law children involving… | View Profile |
| | Lee Arnot | All aspects of family law including public and private law applications under… | View Profile |
| | Richard Bates | Matrimonial finance, particularly interested in farming cases. Cases include: JL v SL… | View Profile |
| | Georgina Black | Family, matrimonial property and finance, private law children and cohabitation disputes. Tenacious,… | View Profile |
| | Judith Butler | Judith has a significant practice in matrimonial finance and the financial consequences… | View Profile |
| | Christopher Butterfield | Barrister who practises across the full range of family law work with… | View Profile |
| | Lynsey Cade Davies | All aspects of family law including financial provision on the breakdown of… | View Profile |
| | Simon Calhaem | Simon specialises in complex high value financial work, including matrimonial finance, inheritance… | View Profile |
| | Alexis Campbell QC | Core practice area is matrimonial finance with particular interest in: international disputes;… | View Profile |
| | Philip Cayford QC | Family practice, strong bias towards financial remedies. Acted for successful wife in… | View Profile |
| | Patrick Chamberlayne QC | Barrister specialising in Financial Remedy, Private Law Children Applications, Inheritance Act Claims… | View Profile |
| | Nick Chapman | Principal area of practice is Financial Remedy Applications including Financial Provision for… | View Profile |
| | Ken Collins | Barrister practising in a broad range of private family work and whilst… | View Profile |
| | Victoria Domenge | Family Law with particular expertise in matrimonial finance and private law children… | View Profile |
| | Peter Duckworth | Peter specialises in 'heavy duty' financial claims, particularly those involving businesses, landed… | View Profile |
| | Mark Emanuel | All areas of Family Law with particular expertise in high net worth… | View Profile |
| | Anton Eriera | | View Profile |
| | Ben Fearnley | Practice encompasses all of the financial aspects of relationship breakdown, including divorce,… | View Profile |
| | Conor Fee | Practises in all areas of family law, with a particular emphasis on… | View Profile |
| | James Finch | Instructed across all areas of family law. He advises and represents clients… | View Profile |
| | Miriam Foster | Iinstructed in all areas of family law work; she represents clients in… | View Profile |
| | Victoria Francis | Practises in all areas of family law, with a particular emphasis on… | View Profile |
| | Anthony Geadah | Specialises in high value matrimonial finance disputes and related claims, including those… | View Profile |
| | Dafydd Griffiths | A child care practitioner with expertise in all areas of both public… | View Profile |
| | Laura Heaton | Matrimonial finance, Schedule 1 Children Act 1989, cohabitation disputes under Trusts of… | View Profile |
| | Max Lewis | Practice covers all issues of Family Law, with a particular emphasis on… | View Profile |
| | Matthew Long | Instructed in all areas of family law work; he represents clients in… | View Profile |
| | Sally Max | Family finance, particularly involving financial complexity arising from substantial assets; complex pension… | View Profile |
| | Peter Mitchell | All aspects of the law governing financial relationships between family members, including… | View Profile |
| | Brent Molyneux QC | Matrimonal finance. Notable cases include: ABX v SBX [2018] EWFC 81 (Fam);… | View Profile |
| | Lucy Owens | Professional practice comprises mainly high value financial work but she also undertakes… | View Profile |
| | Piers Pressdee QC | Piers practises exclusively in the field of children law, undertaking complex and… | View Profile |
| | Indira Ramsahoye | International law relating to children in particular child abduction, jurisdictional disputes, both… | View Profile |
| | Clare Renton | Broad experience and interest. A particular emphasis on family law cases with… | View Profile |
| | Stephen Reynolds | Primarily Family Finance with considerable experience in Financial Remedies, Matrimonial Finance, Financial… | View Profile |
| | Timothy Scott QC | Leading specialist in international family law including EU Regulations, jurisdiction and forum… | View Profile |
| | Howard Shaw QC | All aspects of family law. Among reported cases are Rapp v Sarre… | View Profile |
| | Amber Sheridan | Matrimonial Finance; Financial Provision for Children; Pre and post-nuptial agreements; Civil Partnerships;… | View Profile |
| | Jonathan Southgate QC | Financial remedy; cohabitation; civil partnerships; inheritance and family provision; Children Act (private… | View Profile |
| | Paul Storey QC | Family law: Public Law, all areas including appeals CoA and Supreme Court.… | View Profile |
| | Alexa Storey-rea | Practises in the field of children law, the majority of public law… | View Profile |
| | Jonathan Swift | Barrister specialising in financial remedies, child abduction and leave to remove, child… | View Profile |
| | Richard Tambling | Handles all aspects of financial remedies including matrimonial finance and Schedule 1… | View Profile |
| | Petra Teacher | All areas of Family Law with a particular emphasis on matrimonial finance,… | View Profile |
| | Jonathan Tod | Matrimonial finance and Schedule 1 Children Act Proceedings. Re P (A Child:… | View Profile |
| | Charlotte Trace | Practice covers all areas of family law with a particular emphasis on… | View Profile |
| | Christopher Wagstaffe QC | Family Law especially matrimonial finance, with a particular emphasis on cases featuring… | View Profile |
| | David Walden-smith | Specialises in financial cases involving substantial assets, complex company valuations and those… | View Profile |
| | Jacqueline Wehrle | Wide range of expertise in both financial and children matters. In the… | View Profile |
| | Annabel Wentworth | Accepts instructions in all areas of law concerning children including private and… | View Profile |
| | Helen Williams | Primarily financial remedy proceedings, with a particular emphasis on the treatment of… | View Profile |