Firm Profile > Sánchez Devanny > Monterrey, Mexico
Sánchez Devanny
Offices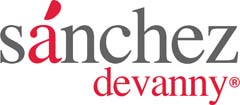 Sánchez Devanny
TORRE NOVO, PISO 4, DESPACHO 401
JOSÉ CLEMENTE OROZCO 335, COL. VALLE ORIENTE
SAN PEDRO GARZA GARCÍA, NL 66269
Mexico
Sánchez Devanny > The Legal 500
Rankings
The eight-strong team at
Sánchez Devanny
 assisted Insurance Auto Auctions – KAR Group, a relevant American used car dealership company, in complex litigation against the customs authorities following the SAT's cancellation of the client's used vehicles registry, and obtaining a suspension of the registry cancellation while the court case is ongoing. It also advised Marubeni Mexico on responding to an invitation (
carta invitación
) by the customs authorities to regularise its tax situation in connection with the purchase of aluminium through a bonded warehouse scheme; and an American grilling products manufacturer in a NAFTA international verification-of-origin process initiated by the Mexican Customs Authorities. The practice also acts on general import/export matters, export promotion programmes (including IMMEX), free trade agreements (FTAs), trade facilitation, M&A-customs analysis, risk assessment, tariff and non-tariff restrictions and export controls, anti-counterfeiting customs measures, customs and administrative litigation, customs audits, and tariff, non-tariff and export-control requirements; it has particular experience in the chemicals, automotive, food and beverages, cosmetics, medical devices, pharmaceutical, energy, alcohol and tobacco sectors.
Turenna Ramirez
 and
José Alberto Campos- Vargas
co-lead the team. Key support comes from
Eduardo Sotelo-Cauduro
, who was raised to the partnership in February 2020, and associate
Maria Luisa Mendoza López
. Other clients include Niagara Bottling, Kellogg's, Sharp, Nippon Seiki, Grupo Embotellador Pepsico, and Sempra Energy.
Sánchez Devanny receives strong feedback from clients who appreciate its 'depth of expertise in the labour/union fields, and the great relationships they have with the authorities and other firms'. The team is co-led by Alfredo Kupfer-Dominguez in Mexico City; he has 'great knowledge' and is 'recognised as one of the leaders in Mexico for labour and union matters'. The firm also has a strong Monterrey presence where co-head David Puente-Tostado advises on labour, immigration and social security matters, particularly to clients in the energy and automotive sectors. In the retail segment, the team continues to advise Sally Beauty Supply, which has over 230 stores in Mexico, on the employment and collective bargaining issues linked to its rapid expansion.
Sánchez Devanny 's well-regarded corporate team handles a broad range of work, including advice on joint ventures, M&A, corporate governance and compliance. With lawyers in Mexico City, Monterrey and Queretaro, the firm represents a wide selection of manufacturing and automotive clients. Major clients include Nissan, which it recently advised on its negotiations with JV-partner Daimler to increase the production capacity at their jointly operated facility, Cooperation Manufacturing Plant Agascalientes. Key partners include Jose Antonio Postigo-Uribe, Cristina Sanchez-Vebber, along with Monterrey-based Gerardo Prado-Hernandez and managing partner Humberto Morales-Barron.
Sánchez Devanny has a 'deep knowledge of the energy sector' and its lawyers are 'strongly committed to working within client deadlines'. The team is praised for its 'communication and responsiveness' and for being 'extremely helpful when there is a need to liaise with the local authorities'. It recently advised Gas Natural Ganamex on the implementation of various new business schemes to supply CNG and LNG in Mexico. The group also advised Repsol Downstream Mexico on the expansion of its service station network. The active team is led out of Mexico City and Monterrey by Jose Antonio Postigo-Uribe and Gerardo Prado-Hernandez, respectively. Other significant clients include Essity, Caterpillar, and Bioenergía de Nuevo León.
The eight-lawyer, Sánchez Devanny real estate team punches above its weight servicing an impressive roster of clients. The group deals with private and public investment vehicles, acquisition and sale of assets, leasing, development and construction of projects, due diligence and financing; title searches, surveys, appraisals and environmental studies; insurance; regulatory and compliance matters; land use and zoning matters; permits and licenses; incorporations; joint ventures; timeshare and fractional property facilities; trusts; and ejidos. Recent work includes advisng longstanding client Hennes & Mauritz (H&M) on leases for six new flagship stores and the construction and opening of eight other premises, bringing the client's total in Mexico to 40. In similar work, it represented Sally Beauty Supply on leases for ten new stores; the client now has 240 nationwide. 'Very active', Monterrey-based Rafael Villamar-Ramos is lauded for his 'very strong negotiation skills; he is a facilitator of deals'. He co-leads the team with the similarly busy, Mexico City-based Diego Gómez-Haro Katznelson, who joined the firm in June 2018 from Blackstone Group; Monterrey-based Alfredo Villarreal Hansmann, who recently made partner, is also an integral part of the growing practice group. Other clients incude include Airbnb, IKEA, Ikano Industries, Giorgio Armani, Valentino, Under Armour, IMPRO Industries and Bendix.
Tax Tier 3
The 18-strong team at Sánchez Devanny has 'outstanding knowledge of international tax matters', and demonstrates both 'ownership and involvement' of the cases with which it is entrusted, and 'strong continuity, allowing long term cooperation with knowledgeable and in-the-know members. This is particularly helpful with procedures that take years to complete'. Bringing 'its own initiative and creativity', the team provides federal and cross-border tax consulting services for inbound infrastructure projects and a broad array of industries including manufacturing, real estate, hospitality, retail, automotive, aerospace, transportation, mining, power, oil and gas, food, health and life sciences, as well as outbound cross border tax advice to Mexican companies expanding globally. Its capbilities cover both contentious and non-contentious matters, including tax treaty interpretation, transfer pricing and foreign tax credit transactions; tax investigations; information exchange, simultaneous audits and mutual agreement procedures regarding multilateral transactions and transfer pricing; wealth management and estate planning. The team is co-led by four partners: Ricardo Leon-Santacruz in Monterrey, Abel Mejia-Cosenza in Queretaro, and Guillermo Villaseñor-Tadeo and Mariana Eguiarte-Morett in Mexico City. The group was significantly strengthened, recently with the parnter-level hire of Luis Antonio González Flores, a former SAT audit-administrator with over 20 years' public sector experience, in February 2019. Villaseñor assisted key longstanding client Repsol in establishing its operations in Mexico in midstream and downstream oil and gas sectors; while León-Santacruz was instructed by private equity fund Investar Capital Partners regarding its $150m restructuring. In other work, Eguiarte Morett  assisted the AES Corporation with the structuring of a tax-efficient fund to obtain investments to expand its energy operations. Support comes from senior associates Emilio Garcia and Jorge Lopez. Other clients include Grupo Empresarial Angeles, Schwan Stabilo, GMD Eurocast, H&M Hennes & Mauritz, Libbey, and Clariant.
The nine-strong team at Sánchez Devanny operates out of Monterrey and Mexico City offices, advising banks, borrowers, and investors -including international clients- on cross-border loans, securities, syndicated multi-jurisdictional loans and bonds issuance, and fund formation; it also attends private equity clients on financing acquisitions with debt. The practice also handles infrastructure projects and project finance; PPPs; energy sector projects; corporate and acquisition financing; intra-group financing; vendor and supplier financing; commercial banking and credit facilities; bond issue restructuring; capital and debt placements; and work-outs and debt restructuring transactions. Clients include Barclays Bank, JPMorgan Chase, and KeyBank National Bank. In Monterrey Ernesto Silvas-Medina and Francisco Andres Gamez-Garza co-head the practice with Mexico City-based Diego Gómez-Haro Katznelson, who joined the firm from the Blackstone Group in June 2018; support comes from senior associates Jaime Moreno-Treviño and Debby McKey, both in Monterrey.
Sánchez Devanny >
Firm Profile
Sanchez Devanny is a leading Mexican law firm that provides full-service legal advice to both Mexican and international clients.
The firm: With distinct practice areas that regularly collaborate with one another, the firm provides comprehensive counsel to help clients make better decisions for their businesses as a whole, especially in the energy, automotive, retail, real estate, pharmaceuticals and manufacturing industries.
It builds enduring client relationships that go beyond individual service contracts because the firm makes every effort to understand clients' businesses and expectations, to serve as an ally, and to provide complete, accessible and personalized advice. As a testament to these efforts, it continues to advise clients today who have trusted us with their legal matters since Jorge Sanchez Devanny founded the firm in 1996.
Throughout the firm, its staff takes pride in serving clients with a combined approach of experience and creativity because its recognizes that when you know how things are done it is easier to think outside the box. Its partners offer a wealth of experience, including in prior roles as in-house counsels at global companies and government agencies, and key roles within international law firms.
With offices in Mexico City, Monterrey, and Queretaro, as well as several strategic alliances worldwide, the firm is well-positioned to quickly and efficiently represent and respond to clients in the entire Mexican Republic and abroad, shortening the distance between it and clients.
Practice areas: Corporate and M&A: corporate and project finance; financial institutions and services; international trade and customs; real estate, infrastructure and hospitality; tax; private wealth management and estate planning; labor, social security and immigration; corporate governance and regulatory compliance; energy, natural resources and environmental; life sciences; intellectual property, entertainment and sports law; data privacy and information technology; litigation and alternative dispute resolution; and antitrust.
Industry groups: automotive, energy,  life sciences, retail, fintech, business family group.
Other groups: Japanese desk
Staff Figures
Other fee-earners : 85
Languages
Spanish English (fluent) Japanese French
Memberships
IBA (International Bar Association) ABA (American Bar Association) SCG Legal IR GLOBAL
Other
Partners : 23
Top Tier Firm Rankings
Firm Rankings