Hogan Lovells International LLP > Beijing, China > Firm Profile
Hogan Lovells International LLP
Offices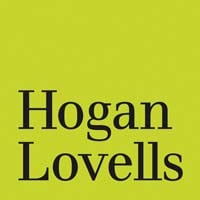 Hogan Lovells International LLP
31st Floor, Tower 3, China Central Place
No. 77 Jianguo Road, Chaoyang District
Beijing 100025
China
Hogan Lovells International LLP > The Legal 500
Rankings
Well known for its advice to financial institutions, owners of robo-advisers and alternative lending companies,
Hogan Lovells International LLP
's Greater China practice also acts for clients that are active in relation to blockchains, AI, and payments and money transfers. The firm is additionally in association with the PRC's
Fujian Fidelity Law Firm
, through which it provides integrated international and local advice to clients conducting business in China. In Hong Kong, the broad practice of Asia-Pacific regulatory head
Mark Parsons
includes commercial and regulatory work in the fintech space;
Andrew McGinty
focuses on the TMT, venture capital, real estate, life sciences and insurance sectors; and counsel
Tommy Liu
specialises in strategic transaction structuring and contractual arrangements for TMT-related projects. Cross-border transactions expert
Lu Zhou
is a key partner in Beijing.
Hogan Lovells International LLP
's '
very strong
' Greater China practice is sought out by pharmaceutical industry, internet and technology companies for cutting-edge IP issues, such as patent linkage and best practices, including the protection of employee-related trade secrets; and through the firm's associated legal practice in the Shanghai Free Trade Zone,
Fujian Fidelity Law Firm
, the team routinely acts in heavyweight IP litigation. On the mainland, China and US-qualified head of Asia IPMT
Helen Xia
is a specialist in IP disputes, portfolio management, obtaining and enforcing IP rights, and commercial licensing; and
Zhen (Katie) Feng
focuses on IP litigation and brand protection work. At counsel level,
Grace Guo
's practice ranges from trade marks and copyright, to domain names, patents and trade secrets; and
Yu-An Chang
advises multinational and Chinese companies on the procurement, protection, enforcement and commercialisation of IP assets.
Eugene Low
heads the IPMT group in Hong Kong.
Practice head(s):
Helen Xia; Zhen (Katie) Feng; Eugene Low
Other key lawyers:
Testimonials
'The team has very strong IP knowledge and is very business focused, addressing clients' questions/requests perfectly within a short period of time.'
'Clients love working with partner Helen Xia and counsel Grace Guo. Both of them are very responsive, and give practical and easily-understandable advice.'
Key clients
Mascotte Holdings
Spray Moret
Coda Payments
Nike
Intel
Work highlights
Managing Spray Moret's trade mark portfolio in China, including prosecution and enforcement matters.
Successfully acted for Nike Innovate C V in a trade mark infringement lawsuit against Zhongqiao Sports Co and Fujian Jing Gou Internet Technology Co.
Advising TMT clients over their full business life-cycle,
Hogan Lovells International LLP
's Greater China practice also advises non-TMT sector organisations on their use of technology, particularly financial institutions, financial services providers, retailers, consumer brands, life sciences businesses and automotive sector clients. Notable areas of strength range from privacy and cybersecurity, open banking, and cloud and internet content provision services, to online payments, e-commerce, fintech and EduTech. The firm also houses specialists in satellites, network video, audio programmes, and blockchain and smart contracts. In Hong Kong, Asia-Pacific regulatory practice head
Mark Parsons
acts on the full range of technology and telecoms-related commercial and regulatory work; and
Don Williams
, who splits his time between the firm's Shanghai and Silicon Valley offices, advises TMT companies throughout their entire lifecycle. On the mainland,
Liang Xu
is a cross-border joint venture and M&A deal expert, while
Sherry Gong
and 
Lu Zhou
also both act on TMT-related transactions.
Testimonials
'The team has strong professional ability, especially in the compliance and privacy security aspects of TMT, and is good at linking up with other law firms around the world.'
'Partner Mark Parsons and counsel Tommy Liu are great lawyers, and have an excellent track record in providing targeted legal advice and timely feedback.'
Key clients
IBM
Bank of China International
HSBC
Tencent
Linear Capital
Kuaishou
Ping An Global Voyager Fund
Aramco Ventures Investments
Hong Kong Technology Venture Company
ESGTech
Work highlights
Advised IBM on the global separation and reorganisation of its managed infrastructure services business.
Advised Bank of China International on the multi-vendor regional technology platform outsourcing for its private banking operations in Hong Kong, Singapore and Macau.
Advised Beijing Kuaishou Technology Co, a Chinese video-sharing mobile app business provider, on both its multi-jurisdictional and global data compliance project and the launch of its live streaming video in various jurisdictions.
Part of a wider global antitrust, competition and economic regulation practice,
Hogan Lovells International LLP
's China competition and antitrust department comprises '
a first-class antitrust team'
. The group acts on the full scope of competition/antitrust issues in China, including assisting numerous companies on merger-related issues, such as conducting multiple jurisdictional merger filings analyses for deals originating in China and the rest of Asia. It also routinely acts in government investigations and procedures, internal compliance investigations by companies, and advisory matters. The firm is a go-to practice for international and domestic hi-tech and internet players that require TMT sector-related antitrust advice in China. '
One of the strongest antitrust lawyers around
', Beijing-based partner
Adrian Emch
 is a specialist in merger control, cartel/abuse of dominance investigations, and antitrust advisory work.
Testimonials
'Hogan Lovells' antitrust team is outstanding! It is responsive and able to provide practical solutions and suggestions. The lawyers are very good at working closely with clients' in-house colleagues and really try to understand their situation.'
'Clients are particularly impressed with the team's speed, efficiency, availability and responsiveness – even during particularly intense work periods, there is never any difficulty with obtaining the support needed.'
'Hogan Lovells' competition law practice undoubtedly has outstanding expertise in Chinese competition law, and the team is highly adept at using legal technology solutions.'
'Ability to communicate risks and recommendations in a clear, concise and business-friendly way, sparing in-house lawyers the effort to translate lengthy and detailed memoranda into more easily digestible formats for management. Clients also find that any comments they have on work products are swiftly and carefully taken into account, so that the team's final work products are always to the highest standard and fully meet clients' requirements.'
'Hogan Lovells has a first-class antitrust team that provides excellent legal advice, which is very sound, sensible and solutions focused.'
'Adrian Emch constantly impresses with his ability to guide clients seamlessly during merger control filing processes. Besides his formidable understanding of antitrust laws and what PRC regulators look out for, Adrian provides very user-friendly and commercially-focused advice, which is much appreciated.'
'For European clients in particular, it can be extremely helpful and enriching to work with a partner like Adrian Emch, who successfully and effortlessly straddles the cultural and legal divide between the EU and China. His availability and responsiveness are exceptional, and his understanding of both business considerations and practical legal risks is excellent.'
'Adrian Emch is one of the strongest antitrust lawyers around. He is quick to understand problems and can provide practical solutions under tight deadlines. He also understands business concerns and is able to simplify complex matters.'
Hogan Lovells International LLP
has a broad client base in the corporate space, with experience acting for Chinese and multinational companies on a range of transactions. The team has a particular niche in deals in the TMT sector, with Shanghai-based
Don Williams
focused on this area; in addition to handling M&A transactions, Williams also advises venture capital funds on investments. In Beijing,
Liang Xu
advises a number of central state-owned enterprises on outbound investments, working alongside the firm's network of offices worldwide.
Lu Zhou
 handles both inbound and outbound M&A across a range of sectors, including tech, logistics and consumer goods.
Practice head(s):
Testimonials
'The team is attentive to detail, appreciative of business needs, and always meets target delivery times.'
'The primary lawyers we have dealt with are senior associate Aldo Boni De Nobili and Hong Kong-based Andrew McGinty. They are business minded and pragmatic in their approach to deals and have been able to always timely meet client demands. Furthermore, they're exceptionally dedicated and have made themselves available to us at all times. In the transactions we've worked with, they have been able to effectively negotiate complex provisions and communicate across language barriers and often in difficult situations.'
Key clients
IBM
China Customer Relations Centers, Inc.
The Label
Bending Spoons S.p.A.
Glory Star New Media Group Holdings Limited (Nasdaq: GSMG)
Ping An Global Voyager Fund
Linear Capital
Aramco Ventures Investments Limited
Work highlights
Advising IBM, an American multinational technology corporation, on the global separation and reorganization of its managed infrastructure services business in anticipation of the pending spin-off of the MIS business into a separate publicly traded company.
Acting as the U.S. counsel to the special committee of the board of directors of Glory Star New Media Group Holdings Limited (Nasdaq: GSMG), a leading digital media platform and content-driven e-commerce company in China, in connection with the going-private transaction led by its Founder and Chief Executive Officer, Mr. Bing Zhang.
Advised Bending Spoons S.p.A., a leading Italian developer of mobile software applications, on the acquisition of several mobile software applications in the Asia-Pacific region.
Particularly noted for its regulatory expertise,
Hogan Lovells International LLP
's Beijing-based life sciences practice features partners who have previously worked in government. The group advises across the full product life cycle, covering initial clinical trials, off-patent strategy, business development and defence-side litigation. Its expertise also covers product liability, corporate/M&A, pricing, and commercial and IP litigation, along with compliance, investigations and white-collar crime. Clients can also access local legal advice through the firm's association with PRC-based
Fujian Fidelity Law Firm
.The principal figures are Greater China practice chair,
Jun Wei
, who advises medical device, pharmaceutical and healthcare clients on corporate, commercial and regulatory matters;
Roy Zou
, who routinely liaises with approval authorities and other government regulators, in relation to commercial transactions; and
Lu Zhou
, who advises life sciences and healthcare companies on China market entry and exit strategies. Life sciences regulatory expert
Jessie Xie
was elevated to counsel in January 2022.
Practice head(s):
Jun Wei; Roy Zou; Lu Zhou
Other key lawyers:
Jessie Xie; Calvin Ding; Andrew McGinty; Andrew Cobden
Key clients
Hamilton Medical
Helsinn Pharmaceuticals
Merck & Co
NovoCure
Work highlights
Advised Helsinn Pharmaceuticals on advertising and promotion matters in China.
Advised Merck & Co on a major cross-border litigation involving rights in the MERCK trade mark and trade name.
Engaged by Hamilton Medical to conduct a comprehensive regulatory review and assessment for its business in China.
Advising leading players, such as Ping An, on strategic investments and M&A transactions,
Hogan Lovells International LLP
's Greater China private equity practice has a strategic sector focus on TMT, life sciences and healthcare; and its clients particularly appreciate the firm's integrated international and domestic Chinese legal credentials through its association with
Fujian Fidelity Law Firm
in the Shanghai Free Trade Zone. In Hong Kong, M&A, private equity and capital markets expert
Stephanie Tang
is Greater China private equity head, while in Shanghai
Don Williams
has longstanding experience in acting for venture capital and private equity funds. Also on the mainland,
Tony Mou
advises on corporate finance, venture capital and private equity investments, along with M&A, fund formation, and foreign direct investments; and
Lu Zhou
acts for multinational corporations, corporate ventures and private equity fund clients on complex cross-border transactions. Former partner Cheng Xu left the firm in June 2022.
Practice head(s):
Stephanie Tang; Don Williams
Testimonials
'HL's understanding of business scenarios is excellent.'
'High quality of communication with clients.'
'The lawyers are able to analyse and consider from the client's point of view, and they fully respect the client's decision-making process.'
Key clients
Ping An Global Voyager Fund
The Label
Aramco Ventures Investments
Global Founders Capital
Linear Capital
China Customer Relations Centers
Glory Star New Media Group Holdings L
Work highlights
Advised Global Founders Capital on investments and other matters, which relate to more than 250 portfolio companies.
Advised Linear Capital on the establishment of its Fund V and Annex Fund II.
Acted as the US counsel to the special committee of the board of directors of Glory Star New Media Group Holdings, in relation to a going-private transaction led by its founder and CEO, Bing Zhang.
Hogan Lovells International LLP
 has a solid regulatory and compliance offering, with the team advising on a range of matters, including responding to whistle-blower actions, risk exposure to regulators, and corporate investigations.
Calvin Ding
 leads the group from Shanghai, with expertise representing companies in corruption and conflicts of interest, trade compliance, and cybersecurity incident related matters across a wide array of industries.
With talent in the USA, Europe, Asia, and Dubai,
Hogan Lovells International LLP
provides global services, combined with its regional hub in Singapore for India-related work. It assists Indian corporates on fund raisings and investors into India companies and also acts for banks.
Stephanie Keen

heads the corporate and finance practices in Asia Pacific and counsel
Soumitro Mukerji
, who is English and India-qualified is a key member of the Singapore banking team.
Jonathan Leitch
's work spans finance and structuring, and
Louise Leung
is part of the banking and finance team; both are in Hong Kong.
Charlie Clayton-Payne
 is part of the Singapore banking and finance group. '
Clearly a high flier
', senior associate
Derrick Lau
has a focus on debt and acquisition finance.
Practice head(s):
Other key lawyers:
Testimonials
'Hogan Lovells have acted for us on a number of India-related matters. They have a strong blend of deal executors and insolvency/downside capability, which is matched by strong technical ability together with commercial nous. These strengths provide confidence that they won't miss anything, and trust in their ability to achieve the results we are looking for. Experience with other firms is that they may have the technical skill, but it is not balanced by commercial thinking, or have the execution capability, but not the forensic rigour. Hogan Lovells is overall the firm that I am most comfortable with, and I take a lot of comfort when they are acting for us.'
'In terms of other services, Hogan Lovells has invested heavily, and from what I see is a market leader in Asia, in technical knowhow.'
'Key personnel are Jonathan Leitch, Charlie Clayton-Payne, Louise Leung and Derrick Lau (Derrick is a senior associate, the rest are partners). Jonathan Leitch is primarily insolvency/downside, Charlie and Louise primarily execution, and Derrick sits across both. Whilst Derrick is currently a SA, he is clearly a high flier and is an essential part of their offering from my perspective. Sitting below the four people mentioned is a strong team of associates who are technically strong and hard working.'
'They have a dedicated India Regional Desk which enables them to better understand the mindset of Indian clients and therefore, effectively cater to their needs. The team is led by very experienced lawyers and the work product speaks for itself in terms of the quality and expertise of the team.'
'Stephanie Keen and Soumitro Mukerji are outstanding lawyers with in-depth knowledge of the law.'
'Stephanie Keen is a mature lawyer who is highly skilled in e-commerce and retail. I would highly recommend her.'
'Soumitro Mukerji possesses extensive knowledge of the Indian market. He has fantastic inter-personal skills and would not hesitate to recommend him.'
'Stephanie Keen and Soumitro Mukerji of Hogan Lovells have a deep understating of clients' needs in relation to India. They understand the client's requirements, cultural issues, cost consciousness and personal approach very well. They are also very knowledgeable, capable and good persons.'
Key clients
Flipkart Private Limited
Oaktree Capital Management
Work highlights
Advised Flipkart, one of India's leading digital commerce entities, on its US$1.2 billion fundraising.
Advised PhonePe, previously a wholly-owned subsidiary of Flipkart, on its partial spin-off as it secured $700 million in a new financing round, once again led by Walmart.
Advised Oaktree on its subscription for up to US$1 billion of private secured notes in a subsidiary of Vedanta Resources.
Hogan Lovells International LLP >
Firm Profile
Change is happening faster than ever, and to stay ahead, you need to anticipate what's next. Legal challenges come from all directions. We understand and work together with you to solve the toughest legal issues in major industries and commercial centers around the world. Whether you're expanding into new markets, considering capital from new sources, or dealing with increasingly complex regulation or disputes, we can help. Whether change brings opportunity, risk, or disruption, be ready by working with Hogan Lovells.
Straight talking. Understanding and solving the problem before it becomes one. Delivering clear and practical advice that gets your job done. Hogan Lovells offers extensive experience and insights gained from working in some of the world's most complex legal environments and markets for corporations, financial institutions, and governments. We help you identify and mitigate risk and make the most of opportunities. Our 2,800 lawyers on six continents provide practical legal solutions wherever your work takes you.
A fast-changing and inter-connected world requires fresh thinking combined with proven experience. That's what we provide. Progress starts with ideas. And while imagination helps at every level, our legal solutions are aligned with your business strategy. Our experience in cross-border and emerging economies gives us the market perspective to be your global partner. We believe that when knowledge travels, opportunities arise.
Our team has a wide range of backgrounds. Diversity of backgrounds and experience delivers a broader perspective. Perspectives which ultimately make for more rounded thinking and better answers for you.
Giving back to communities and society is fundamental to good business. And, it's part of our core. We are advocates of justice, equality, and opportunity. Everyone at Hogan Lovells is asked to volunteer at least 25 hours a year as part of their normal work duties. Around the world, our people are making a difference through pro bono activities, community investment, and social justice.