Win-Win: Why Tax is your Partner in Entity Management
Overview
Are you striving to streamline entity management processes while driving growth for your organisation? Look no further! In this webinar, co-hosted by The Legal 500 and Diligent; our expert speakers will delve into the critical role that Tax plays in the realm of entity management.
Entity management and Tax are interlinked, helping to provide a comprehensive understanding of a company's organisational structure. By using real-time insights to identify tax exposures and streamline cross-border transactions, Entity Management optimizes tax reporting and becomes a cost-effective, risk management function.
Discover how empowering your Tax team with entity management technology can lead to time reductions on in-bound requests and drive significant cost savings across your entire organisation. This enlightening webinar will highlight the win-win potential of Tax as your strategic partner and will provide you with best-practice solutions on how to effectively incorporate this into your entity management processes.
---
Speakers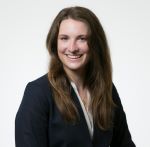 Kelsea Vaughan, global Product Marketing Manager, Diligent Entities
Kelsea Vaughan is the global Product Marketing Manager for Diligent Entities. A governance professional, she has expertise in international stakeholder management and organisational innovation. Kelsea holds an MBA from Trinity College Dublin and is Board Chair of City Hall Fellows.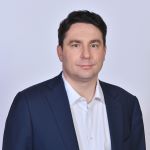 Adrian Pawelec, partner, Marguerite
Adrian Pawelec is a partner and Head of Legal at Marguerite, an independent infrastructure fund manager with offices in Luxembourg and Paris, focusing on greenfield and brownfield expansion investments within member states of the European Union. Adrian has been with Marguerite since its inception in 2010. Prior to joining, he was a partner at White & Case with over 12 years of transactional experience at leading international law firms
Stijn Reniers, general counsel (director legal & corporate secretary), Baloise
Stijn Reniers is General Counsel (Director Legal & Corporate Secretary) of Baloise Belgium. He leads a team of 15 legal experts and, in addition to his more general role as General Counsel, is responsible for the departments (i) corporate secretary, (ii) insurance legal, (iii) corporate legal, (iv) DPO and (v) complaints.
Before becoming in-house counsel, he was an attorney specialised in corporate law and M&A, general commercial law and restructuring for more than 10 years. He also worked in various incubators, and thus closely involved in advising start-ups and scale-ups.
For more than 10 years, he was also an academic assistant at the University of Hasselt for the courses Introduction to Law, Commercial Law and Company Law.
He holds a master's degree in law and a master after master's degree in economic law, both from the University of Brussels (VUB).
---
In Association With