Investing in India: Key Regulatory, Tax and Valuation Trends
Overview
The Indian growth story still shines brightly. There are headwinds and tailwinds that affect the M&A landscape in India – a funding winter is upon us, and regulatory conditions remain tough, and market preferences are favourable. What does this mean for investors? Trilegal, in association with Legal 500, will present a webinar covering trends in the M&A landscape from the interplay of three perspectives – legal, tax and valuation. Indicative topics include the following:
Investing In India: Key Regulatory, Tax and Valuation Trends
M&A: Navigating through recent legal, tax and valuation challenges.
---
Speakers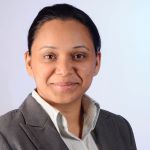 Kosturi Ghosh, partner, Trilegal
Kosturi Ghosh is a Partner in Trilegal's Bengaluru office and a member of the Board. Her primary areas of practice are general corporate advisory, M&A, and private equity. Kosturi has been actively involved in several high-profile inbound and outbound acquisitions and joint ventures. She specialises in advising multinational clients on commercial, regulatory and strategic matters, on setting up processes and procedures to ensure compliance with Indian laws, structuring investments and exit options in several regulated sectors. She has done significant advisory and transactional work in IT, education, food and agriculture, and healthcare.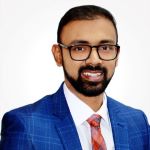 Meyyappan Nagappan, partner, Trilegal
Meyyappan Nagappan is a Partner in the Tax practice at Trilegal, specialising in a mix of transactional, advisory, policy and litigation work. He has advised several top technology, e-commerce, crypto, NFT, online media and gaming companies on tax structuring, policy issues and litigation strategy covering international tax, direct tax and GST. He has provided expert opinions before foreign courts on digital tax issues and published academic articles and book chapters on taxation of the digital economy, impact investments, and bitcoins.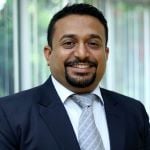 Kapil Bellubi, partner, valuation & modeling, Deloitte
Kapil is a Partner in the Valuation Services group of Deloitte based in the Bangalore office. In his current capacity, Kapil is responsible for the overall management of the South India valuation practice. Kapil has over 17 years of experience in corporate restructurings, business modelling, business intelligence and transaction support through valuation analysis. In addition, he has extensive experience in executing business enterprise valuations, high-court merger valuations and purchase price allocation exercises for various regulatory purposes including IFRS, SFAS, IGAAP and Income Tax.
As part of his career, Kapil drove several pioneering valuation thought leaderships including Brand Valuations in the Indian Premier League and Celebrity Brand Valuations, both of which received significant media attention. Prior to joining the firm, Kapil worked with Duff & Phelps, Grant Thornton and KPMG.
Kapil is a regular contributor on media and training platforms such as Yourstory.com and VC Circle as an expert in the valuation domain. Kapil holds a Master's degree in Accounting and Finance from the London School of Economics and Political Science.
---
In Association With