The Legal 500
Webinars
Empowering In-house Legal Teams with Tech
October 4 2023
In association with...

← Back to Webinar homepage
Empowering In-house Legal Teams with Tech
Overview
During the discussion we will look to discuss the world of legal technology, its impact on reshaping the corporate legal department of the future, and gain valuable insights into navigating the challenges and opportunities that come with the digital and AI era. Additionally, we will explore the key findings from our jointly published report, 'In-house Technology – Global Edition', offering an in-depth analysis of the latest trends and advancements in legal tech and its use amongst corporate legal departments worldwide. We will discuss strategies to create responsive and agile legal teams, explore effective approaches for implementing legal tech, and unlock the potential of technology for general counsel and senior corporate counsel.
---
Speakers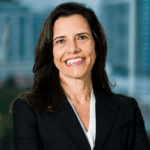 Patricia Ulian, general counsel for Latin America, Archer Midland Daniels
Patrícia is the general counsel for Latin America at Archer Daniels Midland Company (ADM). Throughout her career, she has led legal departments for esteemed global companies like Cummins, TNT, Syngenta, and Nextel. She also gained expertise at renowned law firms in Brazil, including Deloitte.
Additionally, Patrícia has been a passionate advocate for D&I, both as a general counsel and while practicing in the private sector. She is currently a council member at LatAm Will, a dedicated organization that empowers women in leadership positions across Latin America.
William Wade - global vice president, Sitecore
William is a commercial technology lawyer with over a decade of experience in the software industry and is based in Copenhagen, Denmark. Prior to that he worked in M&A in private practice in New York and clerked in the US court system.
Currently, he is the Global VP of Global Legal Strategic Operations at Sitecore, a global digital experience software provider, and is responsible for legal strategy, legal labs, innovation, and legal operations, as well as acting in a chief-of-staff role for the CLO office. For many years prior he acted as EMEA General Counsel at Sitecore with various other global responsibilities. He leads global legal teams with a focus on driving innovation, scaling and automating legal processes and commercial contracts, and creating a legal team of product experts, always with a focus on the end customer and bringing value and revenue to the business.
Ayobami Omisakin, legal counsel & company secretariat, Interswitch Group
Ayobami Omisakin is an accomplished legal professional with specialized experience encompassing regulatory compliance, cross-border transactions, technology, and corporate finance, among other domains.
He demonstrates a history of excellence in negotiating multi-million-dollar agreements, offering expert guidance on licensing, and furnishing strategic advisory services across diverse sectors.
Ayobami possesses a keen ability to navigate intricate legal terrains, encompassing private equity, Fintech, intellectual property, data privacy, and employment law.
Beyond serving as a trusted consultant for multinational corporations, he actively contributes to the enhancement of the legal team's effectiveness through the application of technology, automating legal processes, and optimizing workflows.
Sharon Carmeli, general counsel and chief compliance officer, BlueVine
Sharon has over 18 years of experience practicing law and working with private and public companies. Serving as Chief Compliance Officer and General Counsel for the past 8 years at Bluevine, an online banking platform purpose-built for small businesses, Sharon built the company's legal and compliance department. Under Sharon's lead, Bluevine developed a robust compliance management system, regulatory monitoring, and comprehensive policies and procedures essential to supporting Bluevine's
growth. She served as President of the Innovative Lending Platform Association's board of directors, founded TechGC – a community of general counsels of VC and high-growth technology companies, and is a member of the Financial Technology Association, the WGCN association, and NYC Fintech Women where she was honoured among the Most Inspirational Women in Fintech 2019. Among her accolades, Sharon was named to the "Legal500 US GC Power List" in 2019, as well as the "People to Watch in Finance" in 2023 from NJBIZ and "Women of Influence" by Silicon Valley Business Journal in 2021.
Sharon received her master's degree in law from the University of Chicago and is licensed to practice law in New York, New Jersey, and Israel.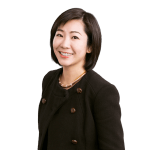 Machiuanna Chu, chief representative, Deacons
Machiuanna is the Chief Representative of Deacons' Guangzhou Office. She has more than 22 years of experience specialising in cross-border M&As, private equity and venture capital investments, joint ventures, and investment structure and advisory. She has extensive experience in cross-border M&A and investment projects involving Hong Kong and mainland China.
Her practice has a particular focus on new economies tech sector, she is accredited as Certified Information Privacy Professional for Asia by the International Association of Privacy Professionals (IAPP). She also advises on foreign direct investment in the PRC including investment structures, the establishment of foreign investment enterprises, labour issues, property issues, Sino-foreign fund management joint ventures, corporate restructuring, and investment exits in the PRC. She also counselled various property developers on acquisition of land use rights in the PRC, project development, and sale and purchase of property development and hotel projects in the PRC.
Isaac Fenyane, executive, ENSafrica
Isaac is an Executive in ENSafrica's Corporate Commercial practice.  He specialises in M&A, corporate finance, financial markets and securities legislation and regulation as well as private equity.  He has been acting for domestic and multinational clients in diverse industries and sectors including mining, aviation, telecommunications, construction, and FMCG in both listed and unlisted corporate environments.
He has extensive experience in structuring, negotiating and leading complex corporate transactions in both domestic and cross-border transactions.
Outside practice, Isaac offers a range of lectures to the members of the Black Lawyers Association. At an international level, he has been appointed to serve as a consultant to the China-Africa Legal Training Base and the China Research Centre.