The Legal 500
Webinars
The Legal 500 and White & Case Quarterly Global Merger Control Update
11 October 2023, 4.30pm – 5.30pm CET
In association with...
← Back to Webinar homepage
The Legal 500 and White & Case Quarterly Global Merger Control Update
Overview
In this quarterly Merger Control webinar series, co-hosted by The Legal 500 and White & Case's global Merger Control team, panellists will share their thoughts on a number of hot topics of the last quarter, with an opportunity for Q&A. Themes set to be covered include:
EU, US, UK Recap (new HSR form, new US merger guidelines, recent Article 22 EUMR, ECJ CK Telecoms Judgment, recent cases (including Microsoft/Activision Blizzard)

Country update: Mexico

The global outlook
---
Speakers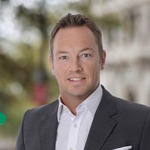 Tilman Kuhn – Antitrust, Düsseldorf/Brussels, White & Case (Moderator)
Tilman is considered one of the leading antitrust lawyers in Germany. His international experience spans across a multitude of jurisdictions focusing on merger control and FDI reviews, cartel matters, vertical conduct investigations, dominance matters and civil and appellate litigation for clients across key industries. He represents high-profile clients in a variety of industries, including consumer goods & retail, technology, chemicals, pharmaceuticals, energy, automotive and defense.
Rebecca Farrington – Antitrust, Washington, D.C., White & Case
The "extremely pragmatic" Rebecca Farrington "provides good market context and communications in a way that clients can easily navigate." She is nationally ranked as one of 17 "Leading Merger Control Lawyers" by The Legal 500, US (2022, 2021), and clients describe her as "highly credible," "confident, skillful … and always extremely well organized" with "a lot of experience and judgment" in Chambers USA (2023, 2022). She was named "Retail, Consumer, Food & Beverage Dealmaker of the Year" by The Deal — Best of the Middle Market Awards (2020) and "Best in Antitrust/Competition" by Euromoney LMG Americas (2019). Her practice focuses on government merger and non-merger investigations, private antitrust litigation, and counseling on antitrust issues.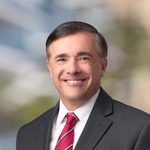 George Paul – Antitrust, Washington, D.C., White & Case
George Paul is an antitrust lawyer who advises clients on a range of international competition issues, with a particular focus on merger clearances, cartel defense and litigation. As reported by The Legal 500 US, "George Paul is the key name in the team, and is highly respected for his expertise in complex merger defense proceedings and litigation before federal agencies" and noting clients say George's "'depth of experience, ability to make the complex simple and business-oriented and succinct approach' make him 'an in-house lawyer's dream.'" Further acclaimed as a "world-class" practitioner, George's reputation is based on his "impressive track record", spanning more than 20 years.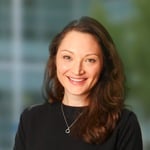 Katarzyna Czapracka – Antitrust, Brussels/Warsaw, White & Case
Based in Brussels, Katarzyna specialises in representing clients in Phase I and Phase II merger cases before the European Commission and has broad experience advising on multijurisdictional considerations, as well as remedies in merger cases. She regularly advises clients in telecommunications, media, IT, as well as logistics, chemicals and oil & gas industries on complex cross-border deals.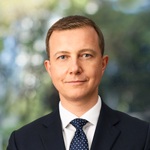 Michael Engel – Antitrust, London, White & Case
Michael Engel is a partner in White & Case's global Antitrust practice based in London. He is English and German qualified and represents clients before the UK's Competition and Markets Authority (CMA), the European Commission and the German Federal Cartel Office. Michael advises on the full spectrum of competition law, in particular UK, EU, German and multi-jurisdictional merger control, cartels, State aid and compliance as well as foreign direct investment matters. Michael has extensive experience in advising on complex multi-jurisdictional phase I and phase II merger reviews and is routinely recognised as a leading antitrust lawyer, including by The Legal 500, Global Competition Review, Who's Who Legal and Chambers and Partners UK and Europe, where he was lauded as "a highly astute legal mind with a formidable eye for strategy. He has excellent judgement and strategic thinking and always provides pragmatic advice" (2023). He is a non-governmental advisor to the CMA in the International Competition Network.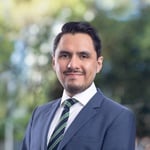 Roman Gonzalez Melo – Antritrust, Mexico City, White & Case
Román joined White & Case in 2012. He is part of our Mergers & Acquisitions team and his practice is currently centered on antitrust law. He has developed a unique blend of experience in complex and highly technical domestic and international projects that allows him to provide legal advice on both private and public law matters. Román has regularly represented and advised national and foreign clients before the Federal Competition Commission and the Federal Telecommunications Institute.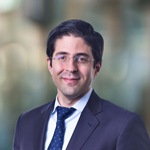 Henri Capin-Gally – Antritrust, Mexico City, White & Case