Meet the Editor – United States
Overview
Barnaby Merrill, editor for The Legal 500 United States, will address frequently asked questions, discuss submission best practice, and provide guidance on the editorial process ahead of the next research cycle.
We will also hear from Wasim Hamid, senior business development manager, on the ways in which law firms can highlight themselves on The Legal 500, ahead of the 2024 edition.
What will be covered in the webinar?
Why should my firm provide an editorial submission?
What makes a good submission? The Do's and Don'ts.
How the research process works, including timetable, interviews and client referee feedback.
What happens post-publication.
Marketing your firm/set on The Legal 500.
Q&A: Your questions answered.
To read the 2024 edition's submission guidelines ahead of the webinar, please click here.
Should you have any questions, please contact Barnaby Merrill, Editor – United States at The Legal 500, directly at: barnaby.merrill@legal500.com.
---
Speakers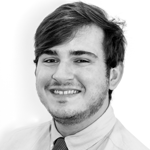 BARNABY MERRILL
Editor – The Legal 500 United States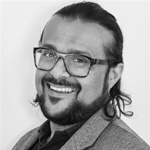 WASIM HAMID
Senior business development manager, The Legal 500

Tim Verbrugge,
Senior Business Development Manager
---