The Legal 500
Webinars
Learnings from Recent Data Protection Enforcement: Best Practices for Businesses
December 6 2023
← Back to Webinar homepage
Learnings from Recent Data Protection Enforcement: Best Practices for Businesses
Overview
Over 5-years into the General Data Protection Regulation (GDPR), enforcement of this legal framework has been much more prolific recently due to some significant decisions from data protection regulators and the European Court of Justice. This enforcement has resulted in many businesses, from various sectors and industries, being the subject of regulatory inquiries and, in some cases, administrative fines
Based on these decisions, one thing is clear: GDPR compliance and enforcement are a concern for all businesses, not just "Big Tech".
But what do the trends from this recent enforcement mean for businesses in practice? What are the lessons learned for businesses subject to the GDPR?
Given the importance of keeping abreast of legal developments for those working on the data protection coalface, this webinar will distil the key take-aways and identify recommended actions for businesses to implement in light of recent enforcement for their data protection governance frameworks.
The topics covered during the webinar will include:
Key themes emerging from recent enforcement

T

ransparency

Personal data breaches

Data subject claims
This webinar promises to be practical and will give businesses the tools to understand recent GDPR enforcement so that it can be applied in day-to-day data protection policies and procedures. Getting GDPR compliance "right" for your business is increasingly important as we enter a new era of data-driven legislation being introduced by the European Union, as part of its Digital Strategy, with the GDPR establishing the foundation for many new legal regimes (e.g. the AI Act, the Digital Services Act, etc.).
---
Speakers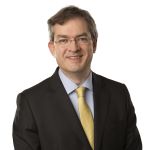 David Cullen, Partner, Technology at William Fry LLP
David Cullen is a Partner in the Technology Group of William Fry LLP and specialises in complex technology and data protection matters including the strategic aspects of data management. David has for many years been at the heart of leading cases and transactions in Ireland on technology matters.  He led the team for the reference sought by the Irish Data Protection Commission in the Schrems II/Facebook case before the Irish High Court, since referred to the Court of Justice of the European Union; he has also advised Microsoft in relation to the rare intervention of the Irish Government as amicus curiae in US proceedings. He has particular expertise in the contractual arrangements relating to the design, development and delivery of large-scale IT projects. Additionally, David is widely regarded as one of the leading Irish lawyers in respect of AI, data protection & privacy and acknowledged as thought leader in the Forbes Report on Big Data. He is co-author of 'AI, Machine Learning and Big Data', and co-author with Leo Moore of 'Artificial Intelligence – Law Over Borders Comparative Guide'.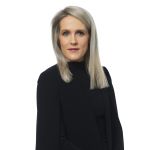 Rachel Hayes, Senior Associate, Technology at William Fry LLP
Rachel Hayes is a Senior Associate with 10 years of experience at William Fry LLP.  Rachel is one of the thought leaders in the fast-paced spaces of data protection, privacy and cybersecurity. Her expertise ranges from dealing with strategic issues relating to compliance in the areas of privacy and data protection (such as regulatory submissions and investigations) to the implementation of global privacy compliance programs. Rachel's standout areas of expertise include legitimising complex international flows of personal data, transparency and data breach management. Rachel regularly advises clients on emerging issues and trends such as data protection claims being litigated by individuals, the state of flux for EU-driven data transfers, the privacy implications of AI technologies and regulatory enforcement trends. Rachel regularly contributes articles and speaks on the ever-evolving regulatory and enforcement landscape of privacy and data protection law.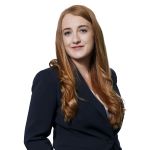 Adele Hall, Senior Associate, Litigation at William Fry LLP
Adele is a Senior Associate in our Litigation & Investigations Department and holds a qualification in Business and Legal Studies (BBLS) from University College Dublin, a Masters in Law (LLM) from Trinity College Dublin and a Diploma in Commercial Litigation from the Law Society of Ireland. Adele is a member of the Media, Internet and Data Protection Bar Association, the Commercial Litigators Associates Forum and the International Association of Young Lawyers (AIJA). Adele has over ten years' experience advising clients at William Fry LLP. Adele specialises is Media and Technology disputes, including assisting key clients of the firm with defamation claims, adverse media coverage and reputation risk management issues.  She also regularly advises clients on data protection issues and claims, data breaches, pre-action protocols. cyber-attacks, defamation in a digital world, data privacy and cybersecurity.
---