The Legal 500
Webinars
The legal terrain of metaverse, NFT and blockchain: practical considerations and strategies 2022
4 May 2022, 8.00am BST/4.00pm KST
← Back to Webinar homepage
The legal terrain of metaverse, NFT and blockchain: practical considerations and strategies 2022
Overview
With the evolution of metaverse, NFT and blockchains, a dynamic interplay among IP (copyright, patent and trademark), publicity rights, regulatory compliance, and content-related contractual disputes continue to rise beyond national borders and industries. This webinar will focus on the recent trends and the effect on the international arbitration sector – both in substance and in the way the proceedings are carried out.
---
Speakers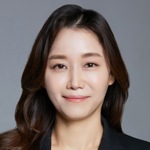 Myung-Ahn Kim
Myung-Ahn Kim is a partner and senior foreign attorney at Yoon & Yang, where she co-heads the firm's international arbitration and dispute resolution team, and is a member of the California Bar. Myung-Ahn practices in the areas of international dispute resolution, shipping, commodities, aviation, insurance and trade. Before Joining Yoon & Yang, she worked as a foreign attorney at Lee & Ko and as Of Counsel at Holman Fenwick Willan's Singapore Office. Myung-Ahn has successfully represented a number of domestic and international entities in ICC, SIAC, DIS, LMAA, HKIAC, and KCAB arbitrations, including enforcement procedures. In addition to her practice, she has worked as an adjunct professor of law at Hankuk University of Foreign Studies in Seoul.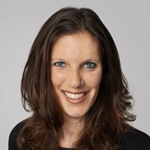 Stefanie Pfisterer
Stefanie Pfisterer specialises in international arbitration and in litigation. She regularly acts as counsel and arbitrator in arbitration proceedings. She also represents clients in complex state court litigations in a broad range of matters, in particular in international and cross-border disputes. As a special focus, Stefanie Pfisterer represents entrepreneurs, foundations, and international families in contentious trust, estate, and other matters. She is a member of the Arbitration Court of the Swiss Arbitration Centre, the Swiss Commission of Arbitration and ADR of the International Chamber of Commerce (ICC), and a lecturer at the University of St. Gallen. Stefanie has been involved in more than 50 arbitration proceedings governed by the ICC Rules, the Swiss Rules, the LCIA Rules, the UNCITRAL Arbitration Rules, and in ad hoc and ICSID arbitration proceedings. She is experienced in disputes arising, inter alia, out of agency and distribution, joint ventures and shareholder agreements, M&A transactions, and international sales contracts.
Stefanie has been recognised as a'Future Leader' by Who's Who Legal, and as a 'Rising Star' by The Legal 500 in the field of arbitration. In addition, Stefanie is the author of a number of publications in the field of dispute resolution, including commentaries on the Swiss Private International Law Act (PILA), the Swiss Code of Civil Procedure and the Swiss Rules.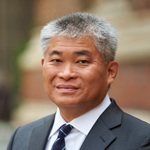 Steven Lim
Steven Lim is an arbitrator and barrister. He has over 80 appointments in international cases as presiding, sole, co-arbitrator and emergency arbitrator. He is on the SIAC, HKIAC, ICDR, KCAB, JCAA, CIETAC, SHAC, CAAI, AIAC, THAC, HIAC, Qingdao Arbitration Commission and IDRC (India) panels and has sat in ICC, SCMA, LMAA, UNCITRAL Rules and ad hoc cases. Steven also appears as lead counsel in international arbitrations. He is a member of the English and Singapore bars.
He has been noted in legal directories as 'the perfect arbitrator', 'he is always on top of his cases and has a very good judgment and excellent manner', 'a fair-minded and extremely capable arbitrator', 'an excellent arbitrator who is very balanced', 'a highly respected figure across the gamut of APAC-related commercial disputes', 'an outstanding up-and-coming superstar with a nice and sensible manner', and 'an excellent counsel with excellent understanding of law and great commercial insight'.
---
In Association With