The Legal 500
Webinars
The legal industry's contribution to digital transformation in Latin America
12 May 2022, 9.00am Bogota/3.00pm UK
← Back to Webinar homepage
The legal industry's contribution to digital transformation in Latin America
Overview
In the modern society we live in nowadays, the imperative to step up digital transformation is universally accepted. As the world becomes increasingly interconnected through the adoption of 'smart' tech, offline working and digital supply chains, the traditional revenue streams and bricks-and-mortar delivery models have been thrown into disarray. Organisations and entire industries are now in a race to remain relevant. Faced with intense market and competitive pressure to accelerate digital transformation, companies could become vulnerable to being oversold on the benefits of digitalisation products or big tech purchases. As a result, businesses may sail in the wrong direction or make critical decisions without giving full consideration to the legal and practical implications.
Technology and tax experts from Baker McKenzie and Trench Rossi Watanabe are joined by two general counsels from the top players in the industry in Latin America to discuss digital transformation hot topics in the region such as data centers, taxation of the digital economy, data privacy and cybersecurity, cloud agreements, improving legal operations through legal tech and much more.
---
Speakers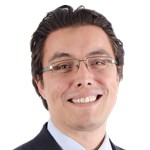 Carlos Alberto Vela-Treviño
Carlos Alberto Vela-Treviño is a partner in Baker McKenzie's information technology and communications practice Group in Mexico City, and the head of the firm's technology, media and telecommunications (TMT) industry group in Mexico. A Certified Information Privacy Manager (CIPM) by the International Association of Privacy Professionals (IAPP), and an award winner of national accolades on digital transformation and legal innovation, Carlos is recognised by Chambers and Partners, The Legal 500 and other international publications as one of the country's leading TMT lawyers. Carlos' strong specialisation and multidisciplinary consultancy background (prior to joining Baker McKenzie, he led the TMT legal practice of PwC) and superior legal tech law knowledge, are the foundation of Carlos' unique vision and problem-solving skills, which allows Carlos to assist clients to identify and address corporate, commercial, technical, compliance, tax, regulatory, strategy, expansion and policy issues that arise in different phases of complex technology projects.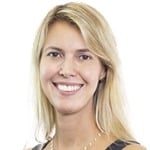 Maria Fernanda R. M. F. Fernandes
Partner, Trench Rossi Watanabe*
Maria Fernanda Furtado joined the Firm in 1996 and became a partner in 2006, leading the tax practice at the Rio de Janeiro office ever since. Acting on the oil and gas, mining and infrastructure industries, Maria Fernanda has a wide breadth of experience in international taxation, mergers and acquisitions and indirect taxes. Among her clients, we highlight Chevron, Queiroz Galvão, Fugro, EDF Renewables, Petrobras, Transocean, Seadrill, Schlumberger and Total Eren.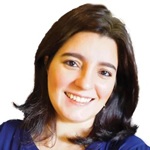 Flavia Amaral
Partner, Trench Rossi Watanabe*
Flávia Amaral returned to the firm in 2021. She works in the IP tech group with a focus on intellectual property, technology, data protection and franchise. She represents Brazilian and foreign clients in different industry segments, such as fashion and luxury, health, beauty and well-being, medical products, electronics, technology, automotive and retail. In addition, Flávia is a member of the Legal Studies Commission of the ABF – Associação Brasileira de Franchising (Brazilian Franchising Association); co-ordinator of the Intellectual Property and Fashion Law Nucleus of the Italo-Brazilian Chamber of Commerce, Industry and Agriculture – Italcam and was assistant cultural director at the ASPI – Associação Paulista de Propriedade Intelectual (São Paulo Intellectual Property Association).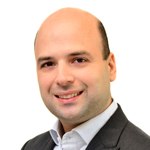 Fábio M. Calil
CIPP/E, Global Privacy Counsel & Latin America Privacy SME, 3M
A Brazilian educated lawyer, Fábio graduated from Pontificia Universidade Católica de São Paulo (2008) and has a post-graduate degree in business law from Fundação Getúlio Vargas (2014). With 3M for more than seven years, Fabio began his 3M career as local counsel for 3M Brazil and has subsequently advised several businesses and staff areas. He was promoted toe Latin America general counsel for the consumer business group. Fábio currently works as a member of the global privacy team, working alongside US and EU attorneys to enhance 3M's privacy governance programme. He provides support to area SMEs in the US, EU, Asia and Latin America. Fábio is a Certified Information Privacy Professional – Europe, by IAPP (CIPP/E). He is the area legal counsel for the privacy and data security group, in charge of legal advisory to 3M local legal entities adequation to privacy laws and regulations. Fábio is  the 3M Brazil data protection officer, having conducted the entire LGPD adequation process and is a current advisor on privacy and data security matters for 3M's Brazil subsidiary.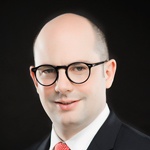 Álvaro Vertiz
COO Mexico, BlackRock
Alvaro Vertiz is the COO for BlackRock's Mexico business and director of strategy and digital distribution, where he is responsible for overseeing and driving the firm's business and strategy. Before assuming his current responsibilities, Mr Vertiz was head of legal and compliance for Mexico. Before joining BlackRock in 2016, Alvaro spent three years at Prudential Real Estate Investors as head of the legal department for Latin America. Before 2013 Mr Vertiz worked as legal manager for various businesses of General Electric Capital, including GE Capital Solutions and GE Capital Real Estate. Alvaro began his career in the legal department of PwC and was admitted practicing law in Mexico. Mr Vertiz earned a law degree, cum laude, from Universidad Panamericana and holds an LLM from Northwestern University Law School. He has a certificate in business administration from Kellogg School of Management with studies also at Harvard Law School and NYU Stern School of Business.
---
In Association With
---
More info
*Trench Rossi Watanabe and Baker McKenzie have executed a strategic co-operation agreement for consulting on foreign law