The Legal 500
Webinars
Impact investing and trends, challenges and opportunities in reaching ESG through M&A investments. Is 'E' the biggest winner of the ESG-investing trend?
11 May 2022, 2.00pm UK/3.00pm Poland
← Back to Webinar homepage
Impact investing and trends, challenges and opportunities in reaching ESG through M&A investments. Is 'E' the biggest winner of the ESG-investing trend?
Overview
Key agenda points:
Impact investment – concept parameters.
ESG reporting requirements for PE and other institutional investors.
Supply chain issues – a risk factor for the impact investors?
Measuring impact – challenges of embedding performance of non-financial goals into financial/return on investment models.
'E' becoming the biggest winner of the ESG-investing trend: how developments at the EU level help in financing environment-focused deals.
Energy transformation in the context of the ESG-investing trend.
---
Speakers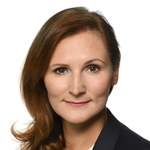 Weronika Achramowicz
Partner, Baker McKenzie Warsaw
Weronika Achramowicz co-heads Baker McKenzie's mergers and acquisitions group and heads the international commercial and trade team in the Baker McKenzie Warsaw office. Weronika regularly advises Polish and foreign private and public clients on acquisitions, divestitures, joint ventures, strategic alliances, and general corporate and commercial strategy or compliance matters, focusing on businesses operating in complex global environments or with international nexus. She leads clients through all stages of their investments and international transactions in a wide range of product and service sectors – tech, gaming, consumer, and industrial. Weronika also actively supports Polish businesses expanding abroad and impact investing projects – an investment strategy of companies and private equity funds that aims to generate specific ESG- effects and financial gains. Weronika Achramowicz is recommended by The Legal 500 and Chambers Global as a leading individual. She has also been recognised as one of the 25 business lawyers by Forbes Women Poland.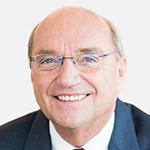 Dr Klaus-Dieter Borchardt
Senior energy advisor, Baker McKenzie Brussels
Klaus-Dieter Borchardt is a senior energy advisor at the European and competition law practice in the Baker McKenzie Brussels office. He joined the firm in 2020. Klaus-Dieter worked for 33 years at the European Commission, including four years at the European Court of Justice. When he left the European Commission, he was deputy director-general for energy. Klaus-Dieter is also an expert in EU law, having spent 12 years in the Commission's legal service, responsible for state aid, internal market and agriculture. He is a professor at the Julius-Maximilians-University, author of a standard textbook on EU law and co-editor of a commentary of the EU treaties.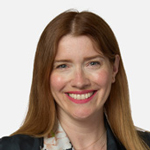 Jo Hewitt
Partner, Baker McKenzie London
Jo Hewitt is a partner in the corporate department of Baker McKenzie London and advises clients on a wide range of corporate law matters.
Jo focuses on advising multinational groups on the structuring, implementing, and managing of complex corporate reorganisation projects, including post-acquisition integrations, holding company restructurings and group rationalisations. She is part of a dedicated team in London focused on international reorganisations and business transformation projects. Jo's practice also encompasses company law and corporate governance advisory work for private companies, including assisting clients to embed good corporate governance policies and practices across their organisations. Jo was named 'Best in Corporate Governance' at the Euromoney LMG Women in Business Law Awards 2019.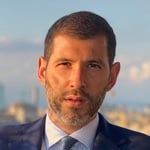 Silvio Cavallo
General counsel, Pillarstone
Silvio Cavallo is the general counsel of Pillarstone, a platform sponsored by KKR and established to partner with European banks to manage their exposure to non-core and underperforming assets. Pillarstone provides long-term capital and operational expertise to help the businesses that underpin these non-performing and non-core exposures stabilise, grow, and create value.
Silvio joined Pillarstone as general counsel in 2016. Before that, Silvio worked in private practice advising private equity and hedge funds in the acquisition, maintenance, and disposition of portfolio investments, leveraged and structured finance transactions and corporate clients and financial institutions in cross-border mergers and acquisitions, joint ventures and corporate restructurings. Silvio also worked in the enforcement and financial crime division of the Financial Conduct Authority of the United Kingdom.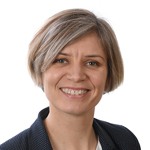 Joanna Parent
Investment director, Mirova Environment Acceleration Capital
Joanna Parent worked for more than six years at SUEZ Groupe, as an investment director for SUEZ Ventures and as a M&A director for smart and environmental solutions business unit.
Previously, she worked at Natureo Finance and GreenMax Capital Advisors, French and Polish investment banking firms specialised in cleantech companies and renewable energy projects. Joanna began her career as a credit risk analyst at Société Générale in Prague (Czech Republic).
Joanna is a certified board director by SciencesPO and Institut Français des Administrateurs
She graduated from Poznan University of Economics (Poland) and holds an executive specialised master in financial and fiscal engineering from ESCP Europe.
---
In Association With
Baker McKenzie
Our clients want a new breed of lawyers with excellent technical skills who can look ahead to help them navigate a constantly changing world. It means having lawyers who can anticipate what is coming next and are comfortable with business level discussions. Baker McKenzie more than meets these challenges. Drawing upon our global expertise and a strong network of leading local firms, we are able to assist our clients navigate developed markets as well as newly opening markets. Our fluency in working across borders, issues and practices allows us to simplify legal complexity, foresee risks others may overlook and identify commercial opportunities that many miss. This makes us advisers of choice to some of the world's leading multinational corporations. In Thomson Reuters Global Elite Law Firm Brand Index 2022, Baker McKenzie continues to hold the top spot, marking its dominance for the twelfth consecutive year ever since the Index was first launched.