The Legal 500
Webinars
Observations from the front line: current themes for due diligence in Australian mid-market transactions
6 April 2022, 5.00pm Sydney/8.00am London
← Back to Webinar homepage
Observations from the front line: current themes for due diligence in Australian mid-market transactions
Overview
While every transaction is different, we are seeing a consistent focus on key areas of due diligence and transaction risk in mid-market transactions in Australia.  The efficient management of due diligence in these key areas is improving the time in which deals are completed and minimising risk to purchasers.  The use of technology, project management and deep technical understanding has never been more important.  This webinar will bring together transaction specialists, deal technology and intangible assets experts to highlight the key themes arising in due diligence exercises for mid-market Australian transactions. It will explore the technologies and legal understanding required to mitigate the risks and deliver value to purchasers such as:
Foreign Investment Approvals.

Intellectual property.
Privacy.
Use of platforms for transaction management and due diligence review.
Mitigators of risk including warranties, indemnities, W&I insurance, deal structures.
---
Speakers
Alyce Ricciardi
Director, Kain Lawyers
Alyce is a director in the transactions team at Kain Lawyers. Her significant cross-border capability gives Alyce a global insight into transactions and an excellent grounding in all aspects of corporate law. Still, she is interested in private and public M&A, corporate governance and energy and resource projects. She has acted for several ASX blue-chip and FTSE 250 listed companies, including mining, new energy, banking, and finance sectors. She has also experienced the challenges and opportunities in-house counsel faces daily through a six-month secondment to EnergyAustralia during a core corporate strategy transition period. Alyce has acted on some of Australia's and the UK's highest-profile transactions, developing a particular strength in managing intricate legal and strategic issues. She served for NBN Co concerning the $11bn renegotiations of its contracts with Telstra to implement its multi-technology mix NBN (one of the most extensive and most complex contractual negotiations in Australian history). She advised BHP concerning its proposed expansion of the Olympic Dam copper, uranium, gold and silver mine in South Australia. She also has a grounding in private equity transactions, having acted on the £1bn sale of NewDay to a private equity consortium.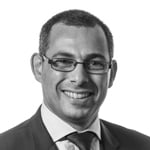 Gerry Cawson
Director, Kain Lawyers
Gerry Cawson is a lawyer of choice for complex transactions with over 30 years of experience advising on capital raising transactions, mergers and acquisitions, and capital structuring across key financial markets, including Sydney, Hong Kong, and London. Gerry is the consummate corporate lawyer. The trusted advisor to countless clients, helping them buy and sell businesses, raise private equity, list on stock exchanges and negotiate their joint ventures. In addition, he is an experienced board director and is frequently called upon to provide expert commentary around M&A trends in the mid-market. Gerry is regularly named 'Lawyer of the Year' in the fields of M&A and private equity and was named a 'Recommended Lawyer' in The Legal 500 2022 Asia Pacific edition in corporate M&A.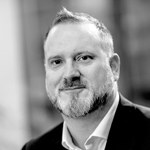 Tim Strachan
Head of sales, Asia and Oceania, Ansarada
Tim Strachan has worked within the tech and innovation sector for nearly 20 years, with a keen focus on SaaS solutions targeted at the legal and broader professional services market. In recent years, Tim has worked closely with firms and in-house legal teams across the Asia Pacific region, implementing technology to power automation and document efficiency and legal operations platforms for in-house legal teams. Tim is now heading the team driving the expansion of Ansarada's range of information governance solutions into the Asia and Oceania region.
Michael Masterson
Managing director, Australia and New Zealand, EverEdge
Michael Masterson is a managing director at EverEdge, a global intangible asset advisory, valuation, and corporate finance specialist. Michael helps companies and investors unlock their competitive edge by identifying, strategising, valuing, and monetising their intangible assets. Before joining EverEdge, Michael was the managing director of Asia and New Zealand at SalesForce (now Salmat), driving the company to grow from 6 to 7,500 people in just over eight years. In addition, he successfully led the business to become one of Omnicom Group's most successful and profitable acquisitions. He's also the founder of several successful start-ups; and was integral to turning around two mid-sized companies in the logistics and FMCG sectors, taking both from significant losses to profit within nine months. Never one to sit still, Michael's also on the boards of several private companies and sitting on the board of Cure Brain Cancer, which the AFR named the Most Innovative Charity and the 25th most Innovative Organization.
---
In Association With

Kain Lawyers
Kain Lawyers are transaction specialists. They advise in private and public M&A, equity and debt raisings, capital structuring and transaction disputes. Kain are ranked as one of Australia's top mid-market transaction firms. Each transaction is led from start to finish by a hands-on director, who is recognised by industry peers as an expert in their field. Kain's directors draw on their deep transaction and market knowledge to solve problems. By taking the time to understand your business and commercial objectives they anticipate issues that may arise and focus on what is material to you and your transaction. Kain Lawyers is listed in
The Legal 500
2022 Asia Pacific Edition in the Area of corporate/ M&A law.