The Legal 500
Webinars
Navigating the intersection of IP and competition law – a global perspective
25 May 2022, 5.00pm Sydney
← Back to Webinar homepage
Navigating the intersection of IP and competition law – a global perspective
Overview
On face value, intellectual property and competition law regimes are contradictory, with the former granting market power to innovators, while competition policies promote open markets and competition.
On a closer examination, the regimes share common objectives: generating economic efficiencies while promoting and rewarding innovation and creativity.
Across the globe in a range of industries from life sciences right through to telecommunications and fintech, industry, law makers and regulators are navigating the balance between the two regimes.
Our expert panel will discuss the challenges and opportunities that arise at the intersection of IP and competition law with the main objective to keep legal teams up to date with the trends they need to be aware of in 2022.
---
Speakers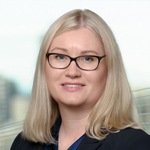 Susan Jones
Partner, Gilbert + Tobin
Susan is a partner in Gilbert + Tobin's competition and regulation team.
She has extensive industry experience in life sciences, pharmaceuticals and healthcare. Her previous role was the head of the global competition law practice at Swiss healthcare company Novartis for ten years. She led the merger clearance process for Novartis's acquisition of eye care company Alcon and Novartis's series of high-profile transformational deals with GSK and Lilly (GCR Awards 2015 Matter of the Year). Susan was recognised in the sixth edition of Women in Antitrust 2021 by the Global Competition Review, profiled in the Global Competition Review's Corporate Counsel 2019 quadrennial list of the top in-house antitrust lawyers in the world and listed in W@Competition's 40 in their 40s list of Notable Women Competition Professionals in Europe, Americas, and Africa. Susan also moderated the Future of Healthcare panel at the Australia-Israel Chamber of Commerce's Innovation Summit 2020. In addition, she co-authored the Australian chapter for Lexology/Getting the Deal Through's Digital Health 2022 publication. This year, Susan contributed a chapter to GCR's Asia-Pacific Antitrust Review 2022 titled 'Overview: Pharmaceuticals'. She is also a member of the Mergers Working Group of the International Bar Association's Antitrust Section and the Global Competition Review editorial board.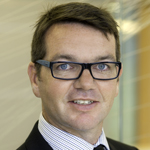 John Lee
Partner, Gilbert + Tobin
John is a partner in Gilbert+Tobin's intellectual property group and head of its market-leading patent sub-practice.
John's unique combination of legal and technical qualifications enables him to practice at the forefront of IP law. He has many years of experience dealing with all aspects of intellectual property law, focusing on patent litigation and trade secrets across a range of industries, including life sciences, resources, and digital technologies. John also has considerable experience in the commercialisation of IP assets, including assisting clients in establishing and implementing IP strategies to identify, capture and leverage their IP. He has lectured extensively at several universities on a range of intellectual property subjects and is a graduate of the Australian Institute of Company Directors. John is recognised as a leading lawyer in Chambers Asia Pacific, The Legal 500, Best Lawyers, IAM Patents and IP Stars. Clients comment, 'John is extremely sound on legal strategy and tactics and is very commercial in his approach' (Chambers 2022). John has a Bachelor of Laws (Hons) and a Bachelor of Science (Biochemistry) and is a Registered Patent Attorney.
Gordon Harris
Of counsel, international IP leadership, Gowling WLG
Gordon Harris is part of the Global IP leadership team for Gowling WLG, working across all the firm's offices to help build the practice and develop new specialisms. He is also still a working IP lawyer and helps clients enforce and protect their valuable intellectual property (IP) rights, particularly patents and designs. Gordon conducts litigation in all UK and European Courts for clients seeking to protect their IP, or those who have been accused of infringing other people's rights. He is known as a fighter who will explore every avenue to get the right result, including, going to the Supreme Court to change over 100 years of patent law to ensure the right outcome for a client. He has conducted ground-breaking cases on designs and brands in the Court of Justice of the European Union and contested the validity of patents in the European Patent Office (EPO). He has over 30 years of experience in IP and is involved in law reform and development through various committees and organisations.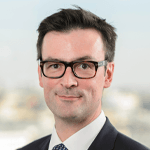 Jan-Diederik Lindemans
Partner, Crowell & Moring
Jan-Diederik Lindemans is a partner in Crowell & Moring's Brussels office in the Litigation and Intellectual Property groups. His practice focuses on litigation for clients that are mostly active in sectors driven by technology, innovation and creativity.
Jan-Diederik is first and foremost a litigator and has over 15 years' experience defending his clients' interests in ex parte, preliminary and permanent injunction proceedings, and in accelerated and standard proceedings on the merits. Issues dealt with relate to intellectual property, trade secrets, unfair competition and other contentious matters. Jan-Diederik is also often consulted by clients in pre-trial matters such as pre-trial discovery (saisie contrefaçon), trade secrets compliance and anti-counterfeiting strategy. He further advises in non-contentious matters relating to licensing or transfer of intellectual property, (re)structuring IP portfolios, joint ventures and other types of creative/technological collaboration.
---
In Association With

Gilbert+Tobin
Gilbert + Tobin was founded in 1988 by Danny Gilbert and Tony Tobin as a small team of lawyers focused on providing excellent legal advice on high-profile, complex matters. We have had outstanding success since those early days. We are now recognised as a leading transaction, regulatory and disputes law firm. We handle some of the most complex transactions in Australia, advising acquirers, targets, and financiers. We are trusted by clients on sensitive regulatory investigations and approvals, litigation, and Royal Commissions. Our firm is also committed to outstanding citizenship. Our pro bono legal services has a proud track record and we champion important causes, such as marriage equality and reconciliation with Australia's Indigenous peoples. We have the highest proportion of women partners among major Australian law firms.