The Legal 500
Webinars
The Evolution of Competition Law Theory and Practice: What's Next?
March 20 2023
8:00 pm
TRT - Turkey Time (UTC +3:00)
← Back to Webinar homepage
The Evolution of Competition Law Theory and Practice: What's Next?
Overview
This webinar, brought to you by The Legal 500 and 
ELIG Gürkaynak Attorneys-at-Law
, is designed to provide general counsel and investors with a practical insight into the latest competition law trends, with an esteemed line-up of speakers sharing their experiences and expectations on how competition law is set evolve in the future.
---
Speakers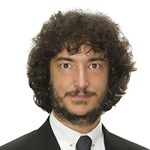 Gönenç Gürkaynak, Founding partner, ELIG Gürkaynak Attorneys-at-Law
Mr Gönenç Gürkaynak is the founding partner of ELIG Gürkaynak Attorneys-at-Law, a leading law firm of 98 lawyers based in Istanbul, Turkey. Mr Gürkaynak graduated from Ankara University, faculty of law in 1997, and was called to the Istanbul Bar in 1998. Mr. Gürkaynak received his LLM degree from Harvard Law School, and is qualified to practice in Istanbul, New York, Brussels and England and Wales (currently a non-practising solicitor). Before founding ELIG Gürkaynak Attorneys-at-Law in 2005, Mr Gürkaynak worked as an attorney at the Istanbul, New York and Brussels offices of a global law firm for more than eight years.
Mr Gürkaynak heads the competition law and regulatory department of ELIG Gürkaynak Attorneys-at-Law. He has unparalleled experience in Turkish competition law counseling issues with more than 25 years of competition law experience, starting with the establishment of the Turkish Competition Authority. Every year Mr Gürkaynak represents multinational companies and large domestic clients in more than 35 written and oral defences in investigations of the Turkish Competition Authority, about 15 antitrust appeal cases in the high administrative court, and over 85 merger clearances of the Turkish Competition Authority, in addition to co-ordinating various worldwide merger notifications, drafting non-compete agreements and clauses, and preparing hundreds of legal memoranda concerning a wide array of Turkish and EC competition law topics.
Mr Gürkaynak frequently speaks at conferences and symposia on competition law matters. He has published more than 200 articles in English and Turkish by various international and local publishers.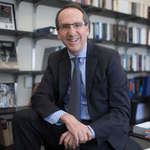 Spencer Weber Waller, Justice John Paul Stevens Chair in Competition Law, Professor and Director of the Institute for Consumer Antitrust Studies, Loyola University
Spencer Weber Waller is the John Paul Stevens Chair in Competition Law, Director of the Institute for Consumer Antitrust Studies, and Professor at Loyola University Chicago School of Law where he teaches antitrust, intellectual property, civil procedure, and international litigation courses. He is a member of the Advisory Board of the American Antitrust Institute and the editorial board of the Antitrust Law Journal. Professor Waller is the author, co-author, or editor of 8 books and over one hundred articles on United States and international antitrust, including Antitrust and American Business Abroad, the leading treatise in the field, and the first full-length biography of Thurman Arnold, the founder of modern antitrust enforcement in the United States. His recent scholarship focuses on antitrust, consumer protection, brands, class actions, high-tech industries, innovation, and intellectual property. In 2022, Professor Waller served as a Senior Adviser to the Chair of the Federal Trade Commission. Professor Waller previously taught and served as associate dean at Brooklyn Law School. 
Ioannis Lianos, Professor of Global Competition Law and Public Policy, UCL
Ioannis Lianos is Professor, Chair of Global Competition Law and Public Policy and founding Director of the Centre for Law, Economics and Society at the Faculty of Laws, University College London. He has published extensively books and articles in various languages and leading academic journals. His most recent publications include Competition Law (OUP,2019),  Regulating Blockchain: Techno-Social and Legal Challenges (OUP, 2019), Reconciling Efficiency and Equity A Global Challenge for Competition Policy (CUP, 2019), Brands, Competition and IP Law (CUP, 2015), Damages Actions for Competition Law Infringements (OUP, 2015), Competition and the State (SUP, 2014), the two volumes Handbook in European Competition Law (Edward Elgar, 2013), Competition Law and Development (SUP, 2013).
Lianos was previously Gutenberg Research Chair at France's Ecole Nationale d'Administration, Vincent Wright chair at Sciences Po (Paris), Academic Director of the BRICS Competition Law and Policy Centre, Higher School of Economics, an Alexander von Humboldt fellow at WZB Berlin, an Emile Noel fellow at NYU law School, a visiting professor at the Universities of Chile in Santiago, the University of Strasbourg, among others, and has taught at many other Universities around the world.
In 2012, he was awarded the Philip Leverhulme prize for his seminal research. He is also a Laureat of the French Academy of Moral and Political Sciences (2005) and has received numerous prizes and scholarships for his research.
He is co-editor of the Journal of Competition Law and Economics and of the Yearbook of European Law, both published by Oxford University press, the co-director of the Cambridge book series on Global Competition Law, Policy and Economics and sits at the advisory board of a number of Research Institutes in the area of competition law and policy around the world, as well as at the advisory board of the Journal of European Competition Law and Practice. Lianos is also member of the executive committee of the Academic Society of Competition Law (ASCOLA).
---
In Association With