The Legal 500
Webinars
EU Foreign Subsidies Regulation (FSR) – Opportunity to shape draft implementing regulation
February 13 2023
4:00 pm
CET - Central European Time (UTC +1:00)
← Back to Webinar homepage
EU Foreign Subsidies Regulation (FSR) – Opportunity to shape draft implementing regulation
Overview
Please link the following link for access to the slides used in the webinar: WhiteCase Legal 500 FSR Webinar_13 February 2023_slides
The European Commission has just launched a public consultation on the Foreign Subsidies Implementing Regulation that will provide critical details on how notifications of M&A deals and public procurement, access to file and other procedures will work under the newly adopted FSR.
Join a panel of experts from the European Commission, White & Case and in-house for a discussion on the implications of the new rules and how they could be improved through the public consultation.
Agenda
Welcome and introduction by James Killick, 

Partner, Trade, White & Case

Panel 1: Discussion on the FSR's draft 

implementing regulation – F

ocus on concentrations

Panel 2: Discussion on the FSR's draft

implementing regulation – F

ocus on 

public procurement

Q&A and concluding remarks
 Moderator
James Killick,

Partner, Trade, White & Case
---
Speakers
James Killick, Partner, Trade, White & Case
James is a litigator with a broad range of European law experience. His practice covers competition and international trade. James has handled dozens of antidumping and anti-subsidy cases for European industries, notably against China and India. In addition to several recent complaints for steel industry association EUROFER, which he also represented in the Section 232 and EU Steel Safeguard cases. He has worked for European manufacturers as complainants in cases involving products as diverse as hand pallet trucks, PET film and soy protein. James was named as one of the 40 leading competition lawyers under the age of 40 by Global Competition Review in 2008 and again in 2012. GCR also named the Air Cargo case, in which James represented SAS, as its Matter of the Year for 2016.
Martin Farley, European Commission's Legal Service
Martin Farley has been a member of the competition law and State aid teams of the European Commission Legal Service since 2014. Prior to that, he spent 6 years in private practice at an international law firm. Martin holds an LLB in Law with European Legal Studies from King's College London and an LLM in European Law from the College of Europe. Martin is a Fellow of the Centre of European Law at King's College London, and was a member of the editorial board of the Journal of European Competition Law and Policy (JECLAP) between 2016 and 2022.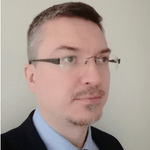 Sandro Čavrak, Legal and Policy Officer, Public Procurement Strategy Unit, DG GROW, European Commission
Sandro Čavrak is a Legal and Policy officer in DG GROW, unit C2, Public Procurement. After attaining a Master's degree in Law from the University of Zagreb, he worked in the area of pre-accession and ESI funds in Croatia at both regional and national level. Since joining the Commission in 2014, he has been dealing with issues of legal compliance in public procurement, as well as policy development in the areas of integrity in public procurement, professionalization. He was also involved in formulating the articulation between ESI funds and public procurement as well as in developing legislation on foreign subsidies in public procurement.
Marceline Tournier – Global Head of Antitrust and Assistant GC EMENA, Nestle
Ana Manuelito – Public Affairs Manager, UNIFE
Ana Manuelito is Public Affairs Manager at UNIFE – The European Rail Supply Industry Association since 2021. She is responsible for Trade and International Affairs topics. Within the scope of her competences, she promotes the interests of UNIFE members towards the European institutions, in particularly in the context of EU Free Trade Agreements and its government procurement dimension, as well as on legislative work that impact the rail sector, such as the EU Public Procurement Directives, the International Procurement Instrument and the Foreign Subsidies Regulation. Ana is also responsible for the development of long-standing partnerships with foreign counterparts within the rail transport sector, including with the USA, Canada, Brazil and Gulf Countries. Ana has over 8 years' experience in Brussels-based public affairs and governmental organisations.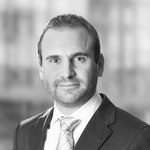 Jeremie Jourdan – Partner, Merger Control, White & Case
Jérémie assists clients in complex antitrust litigations before EU courts and merger control proceedings in a variety of sectors, including finance, pharmaceuticals, retail, manufacturing, and information technology.
In particular, as regards merger control, he has experience guiding clients in phase 2 investigations before the European Commission. He was part of the team that helped Deutsche Telekom secure unconditional clearance for its acquisition of Tele2 in the Netherlands (4-to-3 merger) after an in-depth investigation by the European Commission. He also assisted Metso in obtaining conditional clearance for its acquisition of rival Aker Kvaerner in the pulping machinery industry in a very concentrated market (3-to-2 merger).
Most recently, he advised automotive component manufacturer Faurecia in acquisition of Hella and mining machinery supplier Metso Corporation its merger with Outotec, two transformative deals for these White & Case clients. He also advised private equity fund Cobepa in its sale of J.F Hillebrand to DPDHL and sovereign fund ADQ in securing over 15 merger and FDI clearances for its acquisition of a minority stake in commodity trader Louis Dreyfus Company.
Between 2010 and 2012, Jérémie worked at the European Commission as part of the Hearing Officers' team. In this role, he developed significant expertise on the procedural rules governing EU antitrust and merger proceedings, and was involved in several high profile antitrust and phase II merger proceedings.
Jean-Luc Champy – Partner, Public Procurement, White & Case
Jean-Luc Champy is a partner in the Paris office's Project Development & Finance team of White & Case. His practice mainly includes public law, infrastructure concessions, PPP and public domain issues, public works and all aspects of the energy and environment matters. Public entities, sponsors and subcontractors as well as lenders in every aspect of their concessions and PPP project look to Jean-Luc for advice on the contracts awarding, execution or litigation issues.
Recognized by Chambers & Partners as a key practitioner in Public law, clients praise him for being "very quickly grasp complex problems". Jean-Luc works mainly on construction, transportation infrastructure (tunnels, motorways, railways) and grids (electronic communications, public lighting) matters, where he succeeded to act on major projects such as the highways L2 in Marseille* (for the State), A150*, A355*, RCEA* (for the sponsors), the LGV Bretagne-Pays-Loire* (for a lender), the refinancing of the Eurotunnel and Tours-Bordeaux railway concessions*, the Saint Nazaire hospital* (for the sponsors and the project company), universities Centrale Supelec* (for lenders) and Toulouse le Mirail* (for some sponsors), a video surveillance network* (for a bidder), the Balard project* (for two subcontractors), and the new Courthouse of Paris* (for a bidder).
In addition, he has been involved in the highly publicized restructuring and refurbishment of the Arche de la Défense*, where he advised the winning bidder Eiffage, and in the financing of the extension of the Port of Calais*. Recently, he has advised a consortium led by Eiffage for the Lille airport concession and is advising the company in charge of the Nantes – Saint Nazaire Montoir airport concession. Jean-Luc also guides many of the private and public companies in the energy sector and he has been notably advising the French Government on the development of 6 major offshore wind projects in France*, on the renewal of its hydroelectric concessions* and several grid operators such as Enedis* (formerly ERDF) and RTE*. Jean-Luc joined the Firm in February 2020 from an international law firm in Paris where he was Partner in the Public Law and Project Finance department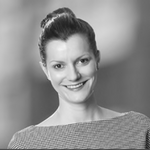 Irina Trichkovska – Counsel, State Aid, White & Case
Irina Trichkovska is counsel in the EU/Competition team of White & Case's Brussels office, with extensive experience in advising corporate and public clients on a broad range of EU law issues, with a particular focus on EU competition, State aid and regulatory matters.
Ms. Trichkovska represents clients before the European Commission and national competition authorities as well as EU and national courts in high-profile cases ranging from abuse of dominance, cartels, verticals, and mergers to State aid proceedings, concerning a wide variety of industries, such as energy, retail, tech, aviation, financial and postal institutions and many others.
Ms. Trichkovska is part of White & Case's specialized State aid and energy teams. She has been involved in a number of recent Commission energy antitrust cases and has successfully represented clients in their investigations by pursuing suitable remedies to settle the cases without an infringement finding. In the State aid field, Irina has acted in numerous State aid proceedings representing Member States, beneficiaries and complainants.
Irina also regularly advises companies and States in investor-State arbitration proceedings involving claims or defense based on EU and State aid law, and she recently co-authored a chapter on State aid and Arbitration in the Research Handbook on EU State Aid Law (2nd edition, Edward Elgar Publishing). Irina also advises individuals, companies and States on issues concerning the European Convention on Human Rights.
Prior to joining White & Case, Irina worked for the Ministry of Finance of North Macedonia, where she specialized in project finance and the alignment of national legislation with EU law. She also has extensive experience in negotiation and cooperation with international financial institutions such as the World Bank, the EBRD, the EIB and the CEB.
Irina has also interned for the Commission's DG Competition with the Financial Crisis Task Force dealing with high profile restructuring State aid cases concerning financial institutions affected by the 2008 crisis.
---
In Association With