The Legal 500
Webinars
Roundtable: post-merger integration after the pandemic: what are the emerging pitfalls?
20 January 2022, 4.00pm Hong Kong/Singapore
← Back to Webinar homepage
Roundtable: post-merger integration after the pandemic: what are the emerging pitfalls?
Overview
Out of the shockwave of the pandemic comes the hottest M&A market since the dot-com bubble (remember how that ended).  Buoyed by SPACs, unprecedented liquidity, and limitless government spending, we have now had three consecutive quarters of +$1trn in M&A deals.
Against the pacesetting speed of virtual-remote diligence exercises, negotiations, and closings lurk the harsher realities of delivering post-deal synergies. Investors are all too aware that many deals won't return shareholder value.
The emerging post-Covid regulatory landscape suggests that corporate legal teams will have more influence than ever over integrations.
This roundtable will ask general counsel to share experience supporting integrations and lessons learned in the current environment.
---
Speakers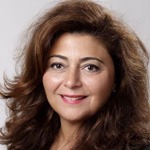 Helena Samaha
President and CEO, Lex Mundi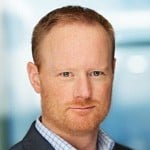 Eric Staal
Vice president, global markets, Lex Mundi
Dan Himpson
Head of global markets, APAC
Dan Himpson heads up Lex Mundi's global markets team in APAC. Dan connects Lex Mundi member firms and corporate counsel to deliver cross-border legal services based out of Shanghai (a city he's called home for the last ten years). Dan has over ten years' cross-border project management experience and was project director at a Fortune 500 company before joining Lex Mundi.
---
In Association With
Lex Mundi
Lex Mundi is the world's leading network of independent law firms delivering consistent, high-quality advice critical to solving complex cross-border challenges. Our carefully vetted and continuously reviewed top-tier member firms uphold the highest-level service standards while offering preferred access to more than 22,000 lawyers worldwide in more than 125 countries. Supported by client-focused methods, innovative technologies, joint learning and training, member firms collaborate across borders and industries to deliver joined-up solutions focused on real business results for clients. Through Lex Mundi Equisphere, our innovative service delivery model, clients can assemble an outstanding international legal team, with the best lawyers in the jurisdictions that match their unique footprint, flexed to their most significant legal challenges. With Equisphere, clients benefit from high-performance cross-border solutions for restructurings, transactions, disputes, investigations, and risk assessment challenges while benefiting from greater manageability of budgets and milestones. Lex Mundi member law firms are located throughout Europe, the Middle East, Africa, Asia and the Pacific, Latin America, the Caribbean, and North America. In addition, through our non-profit affiliate, the Lex Mundi Pro Bono Foundation, our members also provide pro bono legal assistance to social entrepreneurs around the globe.