The Legal 500
Webinars
The challenges of preserving privacy whilst constructing a regulatory framework for a digital new era
12 January 2022, 10.00 am Santiago
← Back to Webinar homepage
The challenges of preserving privacy whilst constructing a regulatory framework for a digital new era
Overview
The Covid-19 pandemic has greatly accelerated the digital transformation that was already taking place in Chile, connecting people, creating new and exciting opportunities, and facilitating business more than ever before. This of course comes with a unique set of new challenges in protecting the data of companies, as well as that of their clients and strategic partners.
As a result, the regulator is faced with the challenge of outdated legislation that in turn risks making the country less competitive compared to its neighbours, as its 'safe harbour' status is under threat. This discourages potential investors, seeing as the lack of guarantees around the safe and secure transfer of information in the country is in doubt.
This webinar, brought to you by The Legal 500 and Magliona, is designed to provide an overview of the Personal Data Bill currently being debated in the Chilean Senate. We will explore the unique sets of challenges it faces, as well as the potential opportunities it seeks to create as it aims to strike a balance between the free flow of information and a regulatory framework that seeks to safeguard the data of the people and companies involved. Join us for a stimulating discussion on one of the fundamental pillars for growing a digital economy whilst partaking in the relevant and practical insights on the current tech regulatory landscape in Chile.
---
Speakers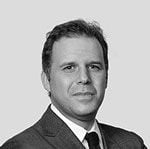 Nicolás Yuraszeck
Partner, Magliona
Nicolás focuses on new technologies, intellectual property and telecommunications law, with special expertise in public policies and government relations.
Ranked by (i) Chambers Latin America 2022 in TMT (Telecom, Media and Technology), (ii) Chambers Fintech Legal 2021, (iii) The Legal 500 Latin America 2022 in TMT (Next Generation Partner) and Data Privacy and Intellectual Property, (iv) Leaders League 2021 as leader in Technology and Digital Services, highly recommended in Enforcement & Anticounterfeiting Actions and recommended in Intellectual Property Litigation, Patent Litigation, Patent Prosecution and Trademark Prosecution, (v) 2020 Best Lawyers as Lawyer of the Year in Technology Law, (vi) Best Lawyers 2021 in Privacy and Data Security Law, Communications Law, Information Technology Law and Technology Law, (vii) IP Stars as Notable Practitioner and (viii) Latin Lawyer 250 edition 2021 in Telecoms and Media.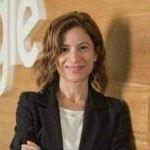 Eleonora Rabinovich
Public Policy & Government Affairs Senior Manager, Google
Eleonora Rabinovich is the Government Affairs and Public Policy Senior Manager for the Southern Cone at Google, covering Argentina, Chile, Uruguay, Paraguay and Bolivia. She has worked at Google since 2015. Rabinovich is a lawyer and holds a degree in law from the University of Buenos Aires, and a masters in Latin American and Caribbean Studies from New York University. She specializes in regulation of social media and Internet policy. Prior to her time at Google, Rabinovich worked in the media, and at civil society organizations and Internet companies.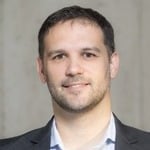 Pablo Segura
Data Privacy Director, Mercado Libre
Pablo is the Data Privacy Senior Director at Mercado Libre. He is responsible for supporting the business to ensure compliance with the data protection laws. Pablo's previous position was Head of Data Privacy for Argentina and South America at Novartis International AG.
Also, for more than 15 years, Pablo served as Legal Co-ordinator and Head of the Legal Department at the Argentine National Directorate for Personal Data Protection. In addition, Pablo is the co-chair of the IAPP Buenos Aires KnowledgeNet Chapter, and he has been a college professor for 20 years. Pablo Segura is currently lecturing constitutional law at the faculty of economics, University of Buenos Aires. In addition, Pablo teaches on the subject of data protection and privacy as a lecturer at the specialisation degree in computer law (postgraduate department, faculty of law, University of Buenos Aires), and at the training program in internet law and communications technology at the University of San Andrés.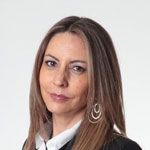 Macarena Lopez
IT Legal Manager – Privacy & Cybersecurity, Fallabella
Macarena has extensive knowledge of technology law, privacy, media and communications, intellectual property, licensing and software development agreements, IT, data protection, data centre, computer crimes, and cybersecurity. In addition, Macarena handles negotiations as one of the best experts in the area. Also, she is an expert in public policy, government relations, and enforcement issues affecting privacy, data protection, cybersecurity and computer crimes, and the copyright and software industries.
---
In Association With

Magliona Abogados
Magliona Abogados provides legal services of excellence both to local and multinational companies. We specialize in corporate matters, tax services, complex business litigation and finance structures, telecommunications, technology law, intellectual and industrial property, government relations and public policies, including, among others, corporate structuring, due diligence planning, mergers and acquisitions, financial assistance, syndicated loans, liability restructuring and leasing. We are experts in licensing and software development agreements, technological platforms, franchises, data protection, cybercrime, distribution, production and financing of film and TV productions. Our clients encompass a wide range of enterprises. Our goal is to build sound and enduring relationships that help our clients reach their goals.