The Legal 500
Webinars
Risks, reputation, responsibility: ESG management with a real impact
August 17 2022

UTC (GMT)
← Back to Webinar homepage
Risks, reputation, responsibility: ESG management with a real impact
Overview
Over the past years, environmental considerations have moved to the top of the agenda of business management. Addressing sustainability is now a priority issue. Similarly, business ethics has become one of the biggest challenges on the governance agenda. Crucially, both today hold influence on the reputation of a company, particularly for those whose operations and activities are nationwide and international.
Environmental and business ethics risks are today most commonly seen through the lens of ESG, which also addresses social factors that pose a risk to a company's performance. With the increasing imperative to prove ESG credentials, consolidating these threats under a single banner proves valuable in explaining those risks to boards and facilitating a more robust, carefully considered management response.
As is increasingly apparent, the role of any ESG lawyer is to help clients promote ESG awareness within a business and ensure compliance with an ever-increasing range of ESG regulatory responsibilities. However, apart from sensibly safeguarding an organisation from legal dangers, the emphasis must also be on achieving results that don't undermine the real possibilities of environmental, social and governance progress that ESG management creates.
---
Speakers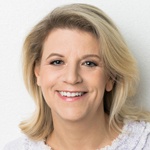 Emma Braun
General counsel and company secretary, Melbourne Water
Emma Braun is Melbourne Water's general counsel and company secretary.  A member of the executive leadership team, she is responsible for leading the legal services and corporate secretariat team, legal strategy in key areas and for providing the board and its committees with corporate governance support.
She has 25 years' experience as in-house counsel, working across different sectors, jurisdictions and organisations, from very large multinationals to small organisations, in both developing and mature markets.
She is a fellow of the Governance Institute of Australia and The Institute of Chartered Secretaries and Administrators (UK) as well as a graduate of the Australian Institute of Company Directors.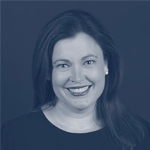 Natalie Caton
Partner, DLA Piper
Natalie Caton advises multinational clients (operating across an array of sectors including energy and mining, financial services, agricultural / food and beverage, gaming and infrastructure) on how to proactively deal with a range of issues concerning corporate reputation and risk management, particularly with respect to cross-border and international business in emerging markets.
In this context, Natalie provides holistic, strategic advice to address corporate risk throughout the business cycle ranging from issue identification and pre-emptive risk management to contentious regulatory investigations and disputes. This includes undertaking risk assessments and devising risk mitigation strategies, the development, implementation and monitoring of practical and effective compliance programmes, advising on approaches to corporate and executive (director and officer) reputation protection, regulator liaison expertise and internal communication methodologies with respect to:
Anti-money laundering
Bribery and corruption
Modern slavery
Sanctions
White collar crime including financial crime and fraud
More generally corporate compliance and business ethics
Natalie has practised law in Australia, Hong Kong and New Zealand – giving her unique insight into the complexities of doing business in the Asia Pacific region and other emerging markets (including on the ground experience in notable jurisdictions such as Papua New Guinea).
Natalie also specialises in general commercial dispute resolution – frequently advising clients on large scale, complex commercial litigation and arbitration covering a wide range of areas including corporate contractual disputes, multi-jurisdictional, cross border matters, professional negligence claims, financial services litigation and regulatory investigations.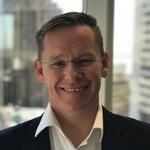 Craig Emery
Legal chapter area lead, Telstra
Craig is the head of the legal chapter at Telstra.  Over a 15-year career at Telstra he's served as the general counsel for Telstra's consumer, small business, product, marketing, M&A and international divisions (during which time he lived and worked in Hong Kong).  In his current role, Craig leads a team of around 150 lawyers. In addition, Craig is a director of Telstra Energy and a member of Telstra's executive leadership team. Craig lives in the Hills District of Sydney with his wife, Vanessa (his childhood sweetheart), his children, Jake (12), and Paige (10), Lucky the Kelpie and Cleatus the Bearded Dragon.  His interests include golf, cooking and trail running.
Sean Faehrmann
Director, sustainability and organisational change, DLA Piper
Sean is a senior advisor to Australian and global businesses facing the challenges of delivering complex programs and transformational change. Sean is the international director of DLA Piper Business Advisory's ESG and organisational change practice, and for over 20 years has been helping clients deliver their most important change across financial services, government, sports, infrastructure and manufacturing.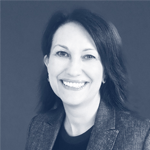 Tricia Hobson
Partner, DLA Piper
Tricia Hobson has worked within the insurance sector for over 25 years and is a globally recognised industry leader with extensive experience in claims, complex multi-party litigation, cross border disputes, investigations and arbitrations.
Tricia has one of the longest standing and significant London market practices in Australia and splits her time between both DLA Piper's Sydney and London offices bringing true connection between these markets. She is a leading class actions lawyer accountable for leadership strategy and negotiations in many of the largest class actions in Australia covering natural catastrophes, securities, mass tort, and construction and infrastructure.
Tricia has acted in many high profile, complex directors and officers disputes, as well as on a range of other matters including complex coverage disputes, professional indemnity, warranty and indemnity, cyber risk, product development, ASIC related actions, bribery and corruption investigations and whistle blower allegations. Her experience extends to advisory work for directors and Boards advising on risk, cyber, governance, D&I and culture.
Tricia has been noted in the Asia Pacific Legal500 "Hall of Fame" for insurance and is described as "a generational leader without peer for London market knowledge". She is also a Band 1 ranked practitioner in Global Chambers, with clients regarding her as "one of the best class action lawyers in Australia".
In addition to her legal practice Tricia dedicates time giving back to the legal profession through mentoring and coaching, and to the community through NED roles for NFP organisations.
---
In Association With