The Legal 500
Webinars
A new constitution for Chile: What can companies expect from the constitutional change?
21 July 2022, 9.00am Santiago, Chile
← Back to Webinar homepage
A new constitution for Chile: What can companies expect from the constitutional change?
Overview
As Chile prepares to put its draft constitution to a referendum on September 4, The Legal 500 and Bofill Escobar Silva bring together Sebastián Edwards, economist, international arbitration expert and company director, Nicole Duclos of Covington & Burling's New York office and Pepe Auth, an Electoral Expert, to discuss the possible effects of the new text on the country's economic and legal landscapes.
Discussion points are set to cover:
What are the industries that might face new regulations? And how will they be impacted?
How can companies prepare for the new constitutional frame and mitigate potential risk?
---
Speakers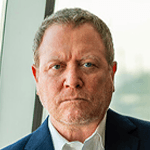 Jorge Bofill, partner, Bofill Escobar Silva
Jorge Bofill is considered one of Chile's top litigation attorneys. He has represented clients before Chilean and foreign courts including World Bank's International Center for Settlement of Investment Disputes (ICSID) in Washington D.C. and the International Chamber of Commerce. His experience includes advising on out-of court dispute resolution and conducting internal corporate investigations at the behest of the owners or boards of corporations.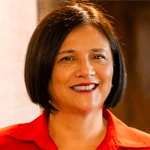 Maria Loreto Silva, partner, Bofill Escobar Silva
Mrs. Silva has focused her professional practice on regulated markets, construction, and the development of highly complex infrastructure projects. She has served in important positions in both the public and private sectors. Over the past two decades, Mrs. Silva has led policies and legislation debates regarding public works concessions, construction, natural resources and drinking water services.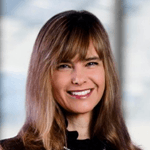 Nicole Duclos, Partner, Covington & Burling LLP
Nicole Duclos is a partner in the international arbitration practice of Covington & Burling LLP in New York, where she leads the Latin America Initiative. She focuses her practice on international commercial and investment arbitration, as well as transnational litigation, with emphasis in Latin America. Nicole has acted as advocate and advisor in dozens of ad hoc and institutional international arbitrations conducted in numerous jurisdictions, and subject to a wide variety of governing laws and procedural rules. Nicole's experience spans construction, energy, mining, and M&A/joint ventures, among other industries. Nicole is highly ranked by international and Latin America legal publications in international arbitration and sits regularly as arbitrator.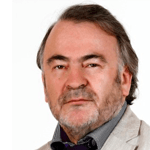 Pepe Auth, election expert
Pepe Auth graduated in Livestock Sciences and Veterinary Medicine, Master in Sociology and independent politician. Pepe was a founding member of the Party for Democracy (PPD) and was vice president, general secretary and finally president between 2008 and 2009.
He was Ambassador of Chile to the Kingdom of Sweden from 2000 to 2004.
He was an advisor to the Ministry General Secretariat of the Presidency. Also, Pepe was director of the Electoral Studies Program of the Chile 21 Foundation, consultant to the National Democratic Institute (NDI), managing partner of Itaca Consultores and later of Authente Consultores, developing advice on public identity and strategies of communication to companies, trade associations and political representatives. He was also Head of the Deputies' Bench of the Party for Democracy advisory team. He was elected deputy of the Republic in 2013 in Santiago, a deputy who obtained the highest number of votes and was re-elected in 2017. He has also twice been Head of the PPD Deputies' Caucus. In the parliamentary elections of November 2017, he was elected deputy for the 8th District, Metropolitan Region of Santiago, as an independent, period 2018-2022.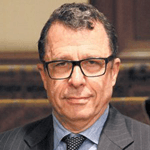 Sebastian Edwards, Economist
In 1975 Sebastian Edwards graduated as a business engineer from the Catholic University and continued his studies at the University of Chicago (United States), where he obtained an MA (1978) and PhD (1981).
He dedicated himself to teaching as an assistant professor in the economics department, then as a full professor (1988), to finally become, from 1990, the Henry Ford II chair at the Anderson Graduate School of Management at UCLA. He was chief economist for Latin America and the Caribbean at the World Bank (1993-1996). Since 1981 he has also been a research associate at the National Bureau of Economic Research (NBER). He is a director of the Transnational Research Corporation and, co-chair of the Inter American Seminar on Economics (IASE), a member of the advisory council of the Kiel Institute. He was a member of the Council of Economic Advisors of California Governor Arnold Schwarzenegger and president of the Latin American and Caribbean Economic Association (LACEA) from 2002-2003. He was a professor in the economics department of the management and business school of the Universidad Austral in Argentina (2000-2004). Sebastián has been a consultant for numerous companies and multilateral institutions such as the Inter-American Development Bank (IDB), World Bank, International Monetary Fund (IMF), United States Agency for International Development, OECD— and has worked in that capacity in numerous countries, in Latin America, Australasia and the Middle East and Asia.
---
In Association With