The Legal 500
Webinars
Restructuring and insolvency in Mexico
11 August 2020, 10.00am Mexico City
In association with...

← Back to Webinar homepage
Restructuring and insolvency in Mexico
On 11 August, The Legal 500 and Cervantes Sainz S.C. will host a webinar around restructuring and insolvency procedures in Mexico.
The global Covid-19 crisis poses major challenges to many companies, their shareholders and financiers, with severe disruption and losses in business operations across all sectors.
With the global economy entering recession for the first time in decades and revenues for many businesses decreasing or disappearing entirely, in-house counsel are turning to law firms for advice on how to handle internal and external insolvency and potential restructuring options that are currently available, which this webinar intends to discuss.
Speakers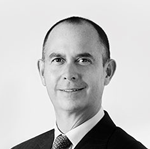 Cervantes Sainz is a recognised law firm with an extensive array of creative problem-solving techniques for optimum, lasting outcomes. The firm specialises in domestic and international business transactions, cross-border restructuring and insolvency procedures, and controversies.
The Legal 500 are keen to make the session interactive and want to address as many questions and comments as we can during the webinar. Should you have any questions to pose to our speakers, please contact James Wood, head of international content at The Legal 500, directly via e-mail at: james.wood@legal500.com