The Legal 500
Webinars
Restructuring and insolvency in Nigeria
4 August 2020, 10.00am Nigeria/United Kingdom
In association with...

← Back to Webinar homepage
Restructuring and insolvency in Nigeria
Overview
The global response to Covid-19 has made bankruptcy risk one of the most pressing challenges for business. Although the crisis hit Nigeria much later than other countries, its impact is already clear, with the Nigerian Stock Exchange recording its worst performance since the 2008 financial crisis and the country's huge informal sector struggling to stay afloat.
In this webinar The Legal 500 and global boutique firm Miyetti Law assessed the impact of Covid-19 on various industries and market sectors in Nigeria. We also heard stories from those who have survived the effects of the crisis and outline how effective leadership and management are key to overcoming the challenges of business
Discussion points included:
Understanding the impact of Covid-19 on various industries in Nigeria;
Holding on through a crisis: practical steps to avoid being wiped out and stories from those that survived;
Planning for the worst: how to restructure effectively;
A look ahead to disputes that will arise.
Speakers
Olasupo Shasore, SAN, partner, ALP (Africa Law Practice)
Olasupo Sahore is senior counsel (a member of the inner bar, appointed Senior Advocate of Nigeria (SAN) in 2006) with thirty years of experience acting for sovereign, sub-national and private international parties in international commercial and investment arbitration/ litigation and other advisory capacities. He has significant deep experience in investor-state arbitration and is among the leading African counsel in ICSID experience, investment related disputes, shipping & maritime law, project and risk advice in mining, natural resources, energy and infrastructure. He is frequently appointed arbitrator or expert on Nigerian Law.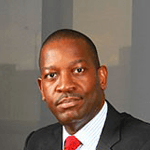 Babatunde Ajibade, SAN, managing partner, S.P.A. Ajibade & Co
Dr. Babatunde Ajibade SAN is managing partner of S. P. A. Ajibade & Co. Since his admission to the Nigerian Bar in 1989, Dr. Ajibade has been engaged in active and full-time corporate and commercial practice, save for time taken out to pursue his postgraduate education. His area of academic specialization is in the field of Private International Law, with particular interest in the law relating to the recognition and enforcement of foreign judgments. Several of the matters in which he has been involved have come before the highest appellate courts in Nigeria, the Court of Appeal and the Supreme Court and are reported in Nigerian Law Reports. He also has extensive experience in all aspects of commercial arbitration, both domestic and international, as well as in investment treaty arbitration. Dr. Ajibade is a council member of the Nigerian Bar Association's Section on Business Law and is currently the Vice-Chairman of the sub-Committee on Banking, Finance and Insolvency. He was the Chairman of the Capital Market Solicitors Association between 2011 and 2013. He was also the Vice-Chairman of the Rules & Regulations Sub-committee of the Nigerian Securities and Exchange Commission's Capital Market Committee from 2008 to 2012.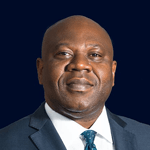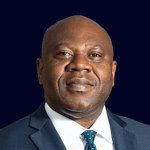 Dr Francis Chuka Agbu SAN, FCIArb (UK), senior partner, Lexavier Partners
Dr Francis Chuka Agbu is a Senior Advocate of Nigeria (SAN). Presently, he chairs the committee set up by the Securities and Exchange Commission (SEC) to produce a draft of regulatory provisions relating to the emerging area of digital assets in the Nigerian Capital Markets, an area in which he has delivered many lectures and workshops to the various cadres of the Nigerian Judiciary and various regulatory bodies in Nigeria. He served for many years as a Council Member, Section on Business Law (SBL) of the Nigerian Bar Association and as a member of the National Executive Council (NEC) of the same association and is presently a Member of the Body of Benchers of Nigeria and serves in the screening Committee of this body. Dr Agbu is a member of the International Bar Association (IBA) and served as a Regional Representative of a Section of the global Association.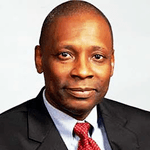 Mustafa Chike-Obi, chairman, Fidelity Bank Nigeria
Mustafa Chike-Obi is the current Chairman of Fidelity Bank Nigeria and was an economic adviser to Atiku Abubakar's campaign organisation for Nigeria's 2019 presidential election. He was the inaugural Managing Director and Chief Executive Officer of Asset Management Corporation of Nigeria (AMCON), an entity set up for the purpose of efficiently resolving the non-performing loan assets of banks in Nigeria. During his 5-year tenure in the role, he won many accolades and admiration from stakeholders in Nigeria's Banking and Financial services industry. He has previously held roles as head of treasury with Chase Merchant Bank, where he created Nigeria's first modern treasury department, and as Co-Head Trading, Mortgage-Backed Securities at Goldman Sachs.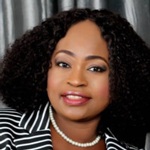 Bidemi Ademola, general counsel and company secretary – Nigeria and Ghana, Unilever
Bidemi Ademola is a corporate counsel and governance professional with work experience spanning over 24 years of corporate and commercial law practice in Nigeria and the West Africa Region. Her forte is identifying existing and emerging legal, compliance, transactional and corporate governance risks to business and developing mitigating solutions. Bidemi is passionate about business, law, corporate governance and compliance and aspires to use the experience garnered over her career life as in-house counsel within a multinational FMCG organisation to co-lead a dynamic business organisation with high ethical values.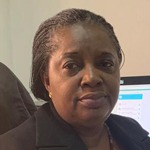 Dr Kathleen Okafor, FCArb
Dr Kathleen Okafor is Professor and Dean of Law at Baze University, Abuja. She began her career in private practice at the law firm of Dr Lateef Adegbite, Lagos before joining Shell petroleum as counsel. She later served as legal adviser and company secretary of the Nigerian Security Printing and Minting Company and also served as regional secretary to the African Banknotes and Security Printers Association. One of the leading authorities on Nigerian law, she has published dozens of papers and articles related to a range of international legal issues.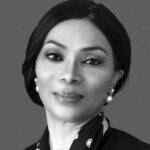 Dr Jennifer Douglas-Abubakar, managing partner, Miyetti Law
Dr Jennifer Douglas is one of the founding partner and the managing attorney of Miyetti Law Firm. With a team of experienced senior lawyers, she provides strategic advisory to governments, foreign corporations and non-profit groups. Dr Douglas leads the team on asset recovery transactions and and banking and finance and the firm's initiative on renewable energy transactions.
---