The Legal 500
Webinars
Challenges of a modern investigation
9 June 2021, 4.00pm BST
In association with...

← Back to Webinar homepage
Challenges of a modern investigation
Overview
Investigations in 2021 are filled with challenges – and opportunities. On 9 June we held a webinar with Boies Schiller Flexner LLP to discuss these key topics:
how to treat senior executives and other employees caught up in an investigation.
remote investigations;
getting the best out of whistleblowers;
dealing with multiple regulators within and across countries; and
the substance of the modern investigation: corruption, procurement, conduct and culture, and good old-fashioned fraud.
For their general counsel, knowing how to respond to these threats goes beyond knowledge of black-letter law. Knowing who to communicate with in the organisation, aligning legal with other functions, and finding practical and timely external advice are now more important than ever. And with the trend toward remote working in the UK, the risks businesses face is set to grow.
This webinar, brought to you by The Legal 500 and Boies Schiller Flexner LLP, is designed to provide general counsel and risk & compliance professionals with guidance on the practical steps that can be taken to mitigate, manage and overcome the different stages of an investigation, from the initial complaint to the final outcome. We also discuss the key practical issues for employers to consider when carrying out investigations in a remote working environment.
---
Speakers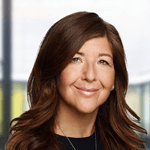 Tracey Dovaston
Partner, Boies Schiller Flexner LLP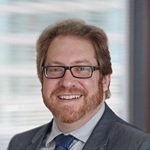 Matt Getz
Partner, Boies Schiller Flexner LLP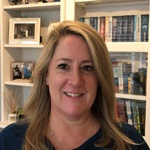 Kim Morgan-Verlaque
Chief business integrity officer,  Unilever
Kim is based in London with a global team of more than 65 business integrity officers in each of Unilever's key markets.
Kim joined Unilever in May 2014 as general counsel for Africa and in 2017 took on the added responsibility as global general counsel for the home care division.  She took up the role of chief business integrity officer in May 2019.
Prior to joining Unilever, Kim held a variety of legal roles in financial services working for Barclays, General Electric and Morgan Stanley.
Emma Emery
Group litigation director,  Capita
Emma is a commercial litigation specialist.  She worked for many years in private practice and was a partner in a national law firm before moving to Capita Plc five years ago where she is group litigation director.  Emma is responsible for managing all material disputes and litigation across Capita.  Her role involves her working closely with the risk and compliance teams across Capita, in particular at the outset of investigations and hearings of whistle blowing complaints.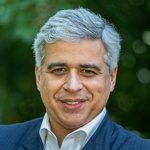 Marco Gregorio
Chief ethics and compliance officer, Reckitt
Marco is Reckitt's chief ethics and compliance officer. He also leads Reckitt's corporate security and data privacy teams globally. Marco is Reckitt's global data privacy officer.
He has lived in England with his family since 2018 and prior to that he worked in the US, UAE and Brazil.
Previously, he worked as VP general counsel for developing markets, based in Dubai, and as regional legal and compliance director for Latin America, based in Miami and São Paulo.
Marco is a qualified lawyer who has  worked in-house as legal and compliance leader for different organisations, such as Ipiranga Oil Company (seven years), Royal Dutch Shell (three years), British American Tobacco (five years) and General Motors (one and a half years).