The Legal 500
Webinars
Conducting effective internal investigations – A practical guide for in-house lawyers
27 April 2021, 2.00pm CET
In association with...

← Back to Webinar homepage
Conducting effective internal investigations – A practical guide for in-house lawyers
Overview
Investigation work is peppered with legal and practical issues for which there is not always one correct solution. In recent years, organisations of all sizes, sectors and markets have been faced with managing internal investigations.
For their general counsel, knowing how to respond to these threats goes beyond knowledge of black-letter law. Knowing who to communicate with in the organisation, aligning legal with other functions, and finding practical and timely external advice are now more important than ever. And with the trend towards remote working in Belgium, the risks businesses face is set to grow.
This webinar, brought to you by The Legal 500 and Lydian, is designed to provide general counsel and risk & compliance professionals with guidance on the practical steps that can be taken to mitigate, manage and overcome the different stages of an investigation, from the initial complaint to the final outcome. We will also discuss the key practical issues for employers to consider when carrying out investigations in a remote working environment.
Speakers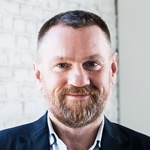 Jan Hofkens, partner, Lydian
Jan's clients include both companies and individual executives. His wide experience ranges from the management of mass lay-offs and negotiating social plans through to the harmonization of employment conditions. When advising on severance arrangements, he also gives guidance on the tax structuring of termination activities. He has a large employment tribunal caseload.
He is regularly consulted in cases of employee fraud, privacy issues related to internal investigations, whistle blowing and dismissal for cause. For this reason, he is a Registered Forensic Auditor at the Belgian Institute for Forensic Auditors (IFA).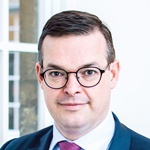 Yves Lenders, partner, Lydian
Yves is a partner in the commercial and litigation practice, where he heads the ports and logistics team. Yves, a trained mediator, advises national and international clients on complex construction litigation matters as well as post-acquisition litigation work and shareholder disputes.
He regularly acts as a trusted adviser on commercial matters, providing guidance on and drafting legal documentation as well as assisting with implementation. He also advises clients faced with insolvent or near insolvent counterparts.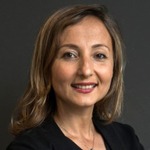 Fatma Keskin, vice president legal, ethics and compliance, Delhaize Belux
A highly experienced general counsel, Fatma Keskin joined Ahold Delhaize after serving as head of legal and compliance with Zetes (Panasonic) covering many geographies and jurisdictions. Keskin is an established expert on corporate legal and compliance matters with previous senior in-house legal and compliance experience at International Paper and Rockwell Automation.
From 2012 to 2017, she served as the president of the practice group of international company lawyers at the Belgian Institution for Company Lawyers chairing the practice group of international company lawyers and also chaired the compliance practice group at the same institution. Keskin is certified as Information Privacy Professional/Europe (CIPP/E), as an anti-corruption expert (TASA), and is a Certified Ethics and Compliance professional (SCCE).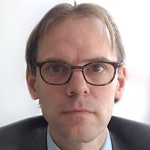 Dr Michael Riha, general counsel, Eurofins Scientific Group
---