The Legal 500
Webinars
Legal cybersecurity landscape: how to create an effective and integrated privacy and cybersecurity compliance framework
15 June 2021, 3.00pm CEST
In association with...
← Back to Webinar homepage
Legal cybersecurity landscape: how to create an effective and integrated privacy and cybersecurity compliance framework
Overview
The data protection and cybersecurity legal framework is rapidly evolving alongside both the data-driven economy and cybercrime. It is fundamental that organisations take a rigorous, effective and integrated approach to privacy and cybersecurity. This webinar described the legal cybersecurity landscape and shared a sound methodology to create an effective and integrated privacy and cybersecurity framework with the participants. The webinar was characterised by a hands-on approach and offered the opportunity to share experience with highly specialised professionals and peers.
The presentation notes from the webinar are available here
About ICT Legal Consulting

ICT Legal Consulting is an international law firm founded in 2011 with offices in Milan, Rome, Bologna, Amsterdam, Madrid, Helsinki and Melbourne, and a presence in thirty-three other countries (Albania, Austria, Belgium, Brazil, Bulgaria, Canada, China, Czech Republic, Denmark, France, Germany, Greece, Hungary, Ireland, Japan, Luxembourg, North Macedonia, Mexico, Moldova, New Zealand, Nigeria, Poland, Portugal, Romania, Russia, Singapore, Slovakia, South Africa, Sweden, Switzerland, Turkey, United Kingdom and the United States).
The firm was established by Paolo Balboni and Luca Bolognini, who have successfully assembled a network of trusted, highly-skilled lawyers specialised in the fields of information and communication technology, privacy, data protection/security and intellectual property law.
For more information on ICT Legal Consulting, please see the following links:
---
Speakers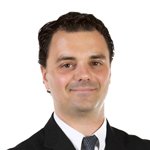 Paolo Balboni
Founding partner, ICT Legal Consulting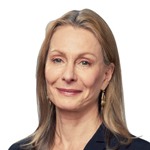 Helaine Leggat
Managing partner, ICTLC Australia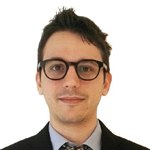 Francesco Capparelli
Chief cyber security advisor, ICT Cyber Consulting