The Legal 500
Webinars
Practical guidance for international arbitration – Nigeria
28 July 2021, 10.00am Nigeria
← Back to Webinar homepage
Practical guidance for international arbitration – Nigeria
Overview
As the effects of Covid-19 continue to be felt around the world, businesses continue to face significant levels of instability and uncertainty caused by weakened financial markets and disruption to supply chains, workplace operations and business pipelines. Such instability and uncertainty will result in a growth in the number and types of disputes, and we have already seen judicial systems twist and turn to adapt to the new global 'norms'.
In this webinar, brought to you by The Legal 500, Olajide Oyewole LLP, and DLA Piper Africa, we discussed the evolving arbitration scene and provided practical guidance on managing international disputes in 2021.
Discussion points:
The end user's perspective: how GCs can stay on top of disputes.
Ways to ensure cost effective and efficient dispute resolution proceedings.
How to win virtual 

arbitration

hearings.
What do in-house counsel expect from external firms during the arbitral process?
The logistics of initiating 

arbitration

proceedings – planning, choice of counsel, costs, impact on business – some practical considerations.
Choosing the 'right' arbitral rules and seat of the 

arbitration

– enforcement and other issues.
Arbitrator selection and the 'quality of arbitrators' – tools, in-house and external counsel roles and appointment mechanisms.
Harmony of dispute settlement provisions (expert determination, negotiation clauses, and 

arbitration

).
Sustainability in 

arbitration

– reducing the environmental impact on disputes.
---
Speakers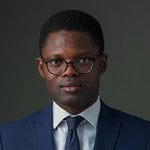 Muyiwa Ogungbenro
Partner, Olajide Oyewole LLP
Tunde Oyewole
Country Managing Partner, Olajide Oyewole LLP
---
In Association With
Olajide Oyewole
Olajide Oyewole LLP grew out of a corporate law practice established in 1965 by the founder of the firm, Chief Olajide Oyewole. Over time, Olajide Oyewole LLP's areas of practice expanded with the development of the Nigerian business environment, and they now have over 50 years of experience in several practice areas and sectors. Olajide Oyewole LLP is the DLA Piper Africa member firm in Nigeria. With over 40 multi-jurisdictional qualified lawyers with cross-disciplinary skills and expertise, the firm's partners and associates provide first class independent advice to their clients. As one of sub-Saharan Africa's largest commercial firms, they have been able to deliver outstanding legal services to a broad range of companies, private clients, and governments.