The Legal 500
Webinars
Termination/bank guarantee encashment in construction contracts
15 July 2021, 2.00pm UAE/11.00am UK
← Back to Webinar homepage
Termination/bank guarantee encashment in construction contracts
Overview
Discussion points
Remedies under UAE law for unlawful termination
Encashment of bank guarantees
---
Speakers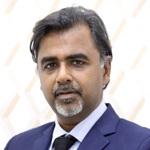 Rohit Singhal
CEO, Masin
Rohit Singhal is the chief executive officer of Masin, aleading international construction arbitration expert. He has over 23 years of international experience involving construction contract disputes, expert testimony and project management. He has extensive arbitration and expert appointment experience and has been appointed as expert witness more than 50 times on delay, technical and quantum matters for construction arbitrations. He has presented and published numerous articles and undertaken several speaking assignments on the subjects of claims, schedule and damage analyses and claims prevention in construction and engineering projects. He has been awarded with the prestigious 'Outstanding Expert of the Year Award 2019' by International Arbitrators & Experts in Engineering Sector (IAEE), UAE.
Before Masin, Mr Singhal was chief executive officer for a major international oil and gas EPC contractor. In this role, he had the responsibility for managing the profit and loss account of the company worth $0.5bn in India and the MENA region.

Adv. Ali Ismael Al Zarooni
Managing partner, Horizons & Co
Adv. Ali is the founder and managing partner of Horizons & Co law firm. He is a highly accomplished and meticulous lawyer, having practiced law for 20 years. His area of specialisation is primarily litigation and arbitration with a proven track record of success in dispute matters. He has represented some of the most prominent companies, establishments and individuals before all levels of courts and various arbitration tribunals. He is a qualified arbitrator registered with Dubai International Arbitration Centre and is licensed as a Private Notary Public by the Dubai Courts.
Shourav Lahiri
Barrister, Atkin Chambers
Shourav is a barrister with Atkin Chambers and a specialist construction and international arbitration lawyer with over 20 years of experience advising on energy and infrastructure disputes. He represents clients from the GCC region, India, South-East and East Asia in onshore and offshore oil and gas, petrochemicals, power, infrastructure and building sectors on the procurement, design, engineering and construction of major projects. He has practiced as a lawyer for over 20 years in Singapore, Hong Kong, London, Beijing and Dubai. He has full rights of audience in the courts of England and Wales, DIFC and Singapore. Shourav is also on the panel of arbitrators of DIAC and BANI and on the advisory council of India's Nani Palkhivala Arbitration Centre's New Delhi Centre. Shourav teaches arbitration law at the Singapore Institute of Arbitrators and at Hong Kong University's LLM programme on Alternative Dispute Resolution. The leading legal directory Chambers & Partners describes Shourav as 'first-rate', 'a very experienced construction disputes lawyer', 'well-read and articulate, with substantial knowledge of construction-related legal issues'.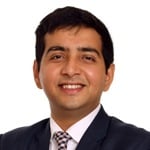 Rishabh Jogani
Partner, MRP Advisory
Rishabh is an India qualified lawyer with several years of experience. In addition to construction law, he specialises in shareholder disputes, intellectual property law issues, debt recovery claims and real estate matters.
He has represented clients in both domestic and international arbitrations. He has done several ad-hoc arbitrations and arbitrations under the ICC, LCIA or SIAC institutional rules. He has represented clients in arbitrations governed by Indian, English, Singaporean, Kazakhstani or Sudanese law.
He has also managed complex litigations before the Indian Courts As an experienced lawyer, he has managed hundreds of challenging disputes before various forums. He regularly advises clients on various legal issues.
Rishabh has previously worked with Shardul Amarchand Mangaldas & Co, Mumbai, DSK Legal, Mumbai and Mr Pradeep Sancheti, Sr, advocate, Bombay High Court. Rishabh holds Bachelors of Law and Bachelors of Legal Science degrees from the University of Mumbai. He also holds an LLM in Comparative and International Dispute Resolution from Queen Mary University of London and also holds a Masters in Intellectual Property Law, IGNOU, New Delhi.
---
In Association With